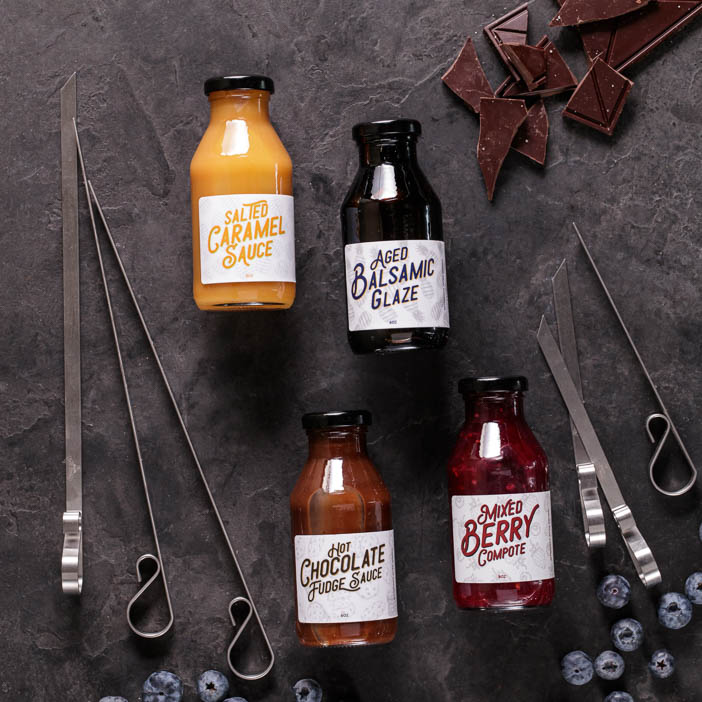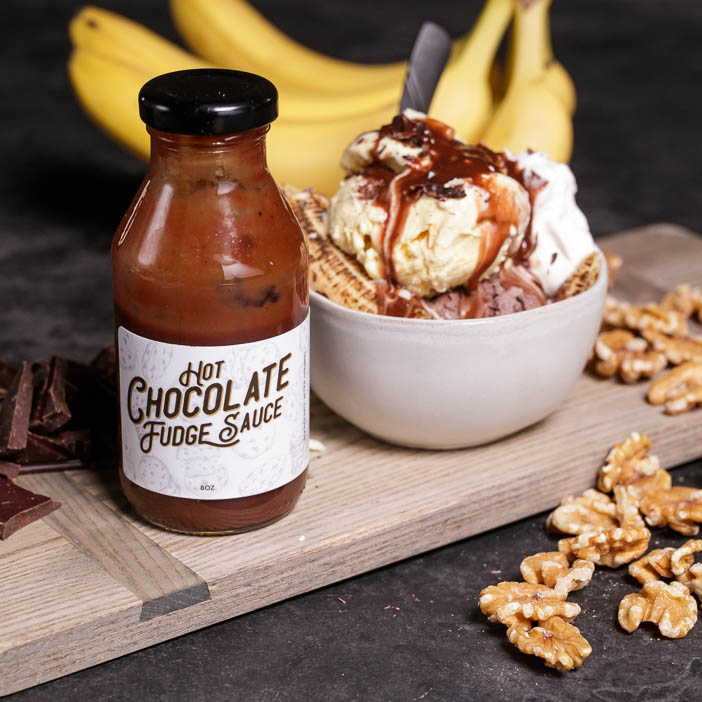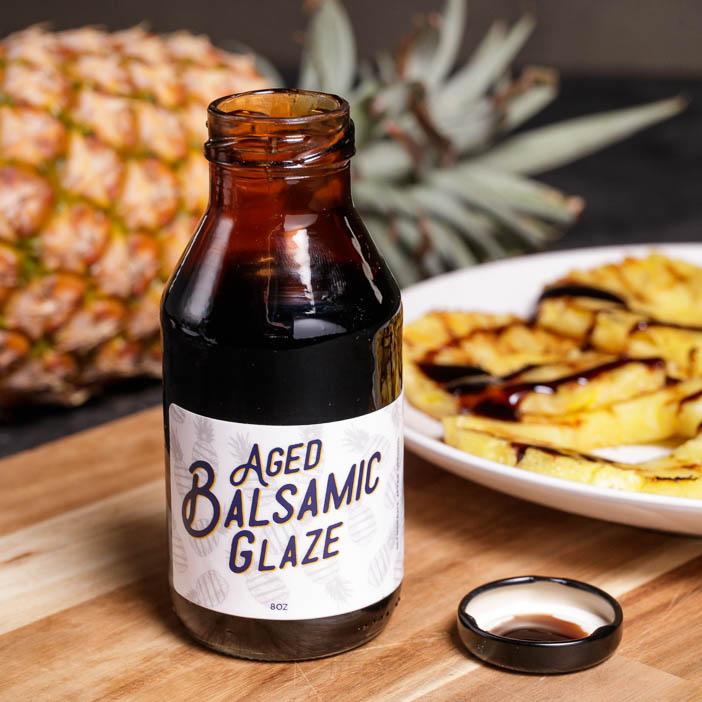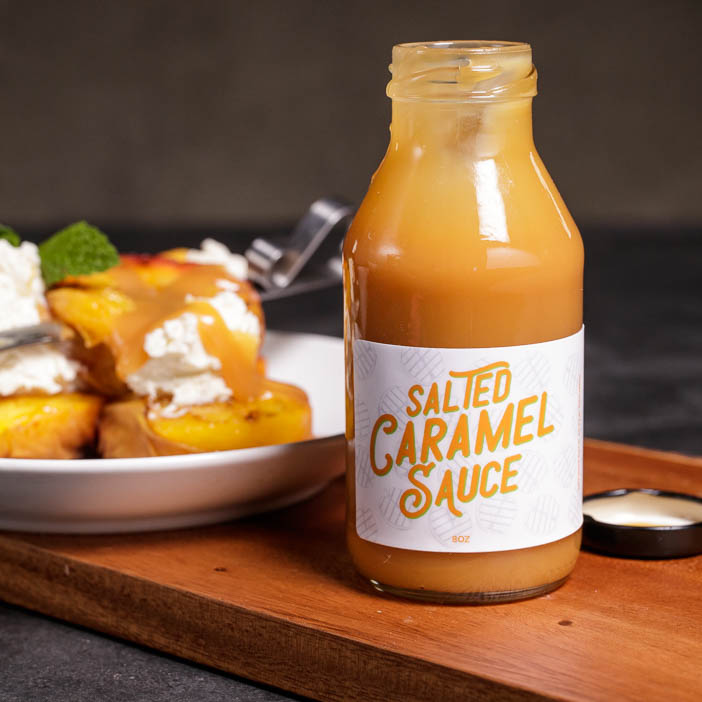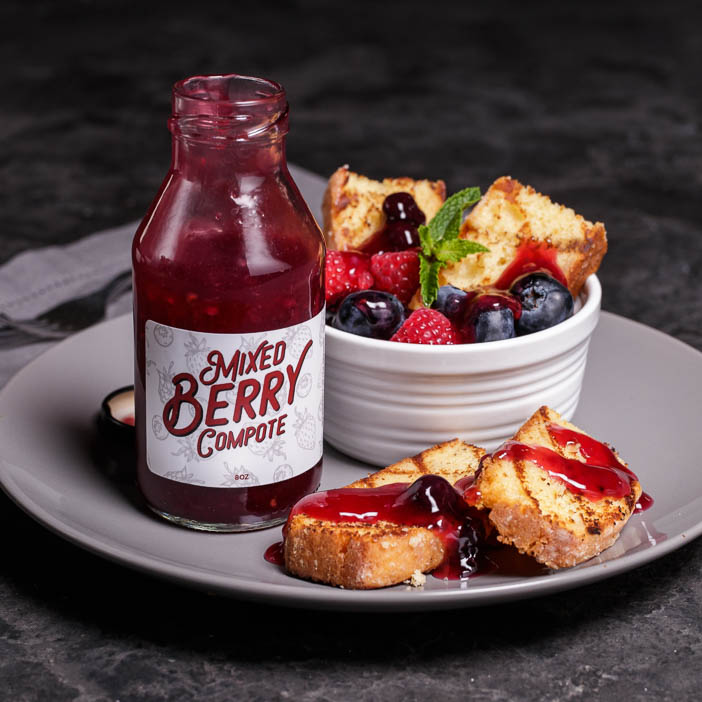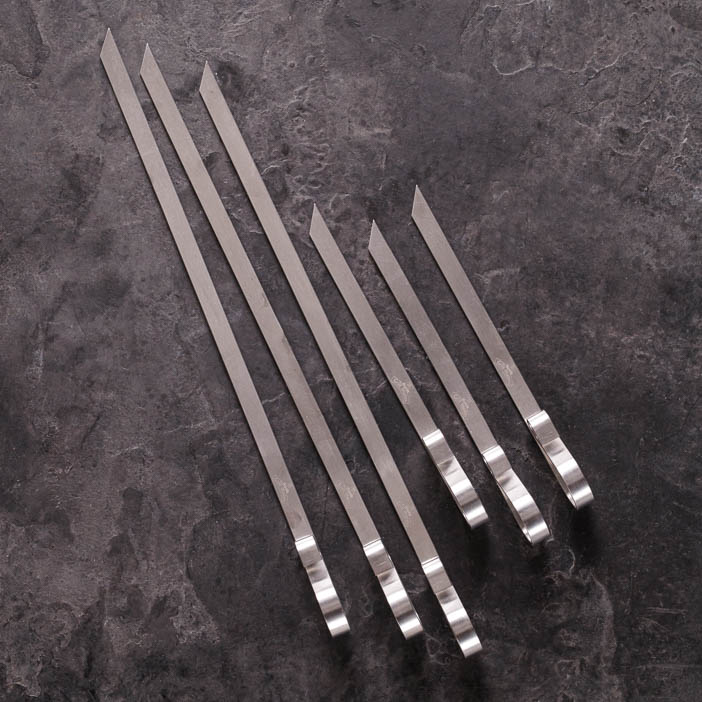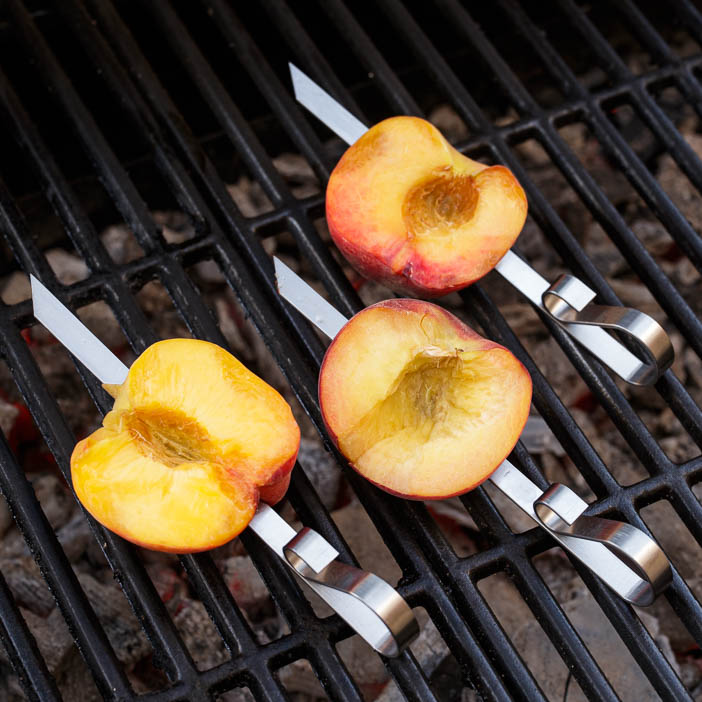 Sweets on the Grill Crate
In The Box
Man Crates Exclusive Gourmet Dessert Sauces:

Hot Chocolate Fudge Sauce, 8 oz
Aged Balsamic Glaze Sauce, 8 oz
Salted Caramel Sauce, 8 oz
Mixed Berry Compote Sauce, 8 oz

The Sweet Tools:

Stainless Steel Flat Skewers, Set of 6

3 Long Skewers (12.5" Length)
3 Short Skewers (6.9" Length)

4 Recipe Cards
How It Ships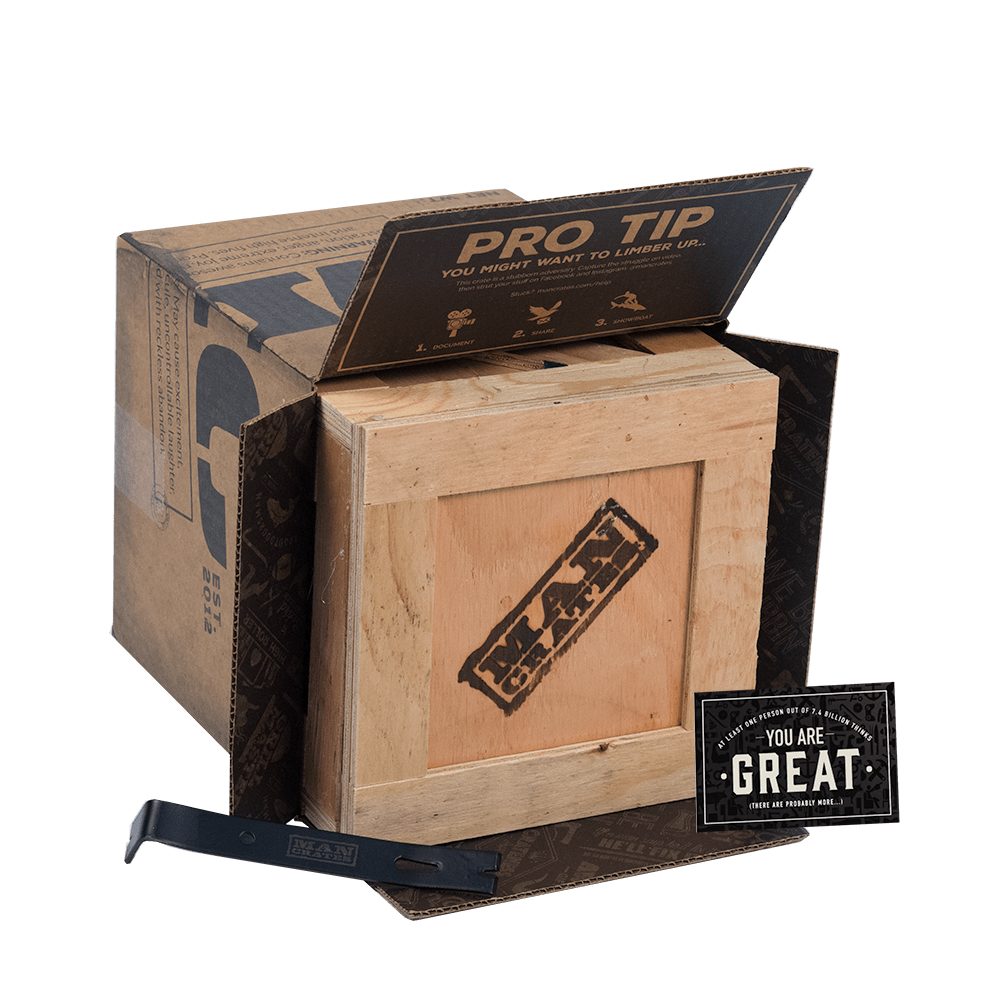 In a sealed wooden crate with a laser-etched crowbar.
---
Orders placed by noon PST will ship out same day

Choose your delivery date at checkout
Story
Grill, Sweet Grill
A spoonful of sugar helps the medicine go down, but did you know that it helps a lot of other things go down, too? Like food, for instance. Specifically, the sort of mouthwatering munchies that can only be created on the grill.
Featuring four scrumptiously sugary sauces and stainless steel skewers, this gift will have him grilling up delectable desserts that are guaranteed to satisfy his sweet tooth…and all his other teeth for that matter.
Treat his grill to a healthy helping of sugar, spice, and everything nice with the Sweets on the Grill Crate.
Sugary Sides:
From Banana Splits to Pound Cake, these recipe cards contain four tasty, grill-ready recipes that promise to make him the life of the party.
This Hot Chocolate Fudge Sauce features deep, rich chocolate, and healthy hints of sizzle-worthy spices like cinnamon and nutmeg.
As tasty as it is thick, this rich, balsamic glaze is perfect for dipping fresh fruit, or drizzling over grilled meats and cheeses.
Rich, smooth, and buttery, this Salted Caramel Sauce can transform any grilled creation into a mouth-watering masterpiece of flavor.
Simmered until silky smooth, this Fresh Fruit Berry Compote pairs perfectly with nearly any grilled dessert. Lovingly made in the Pacific Northwest.
Customer Reviews
No reviews yet. Be the first!