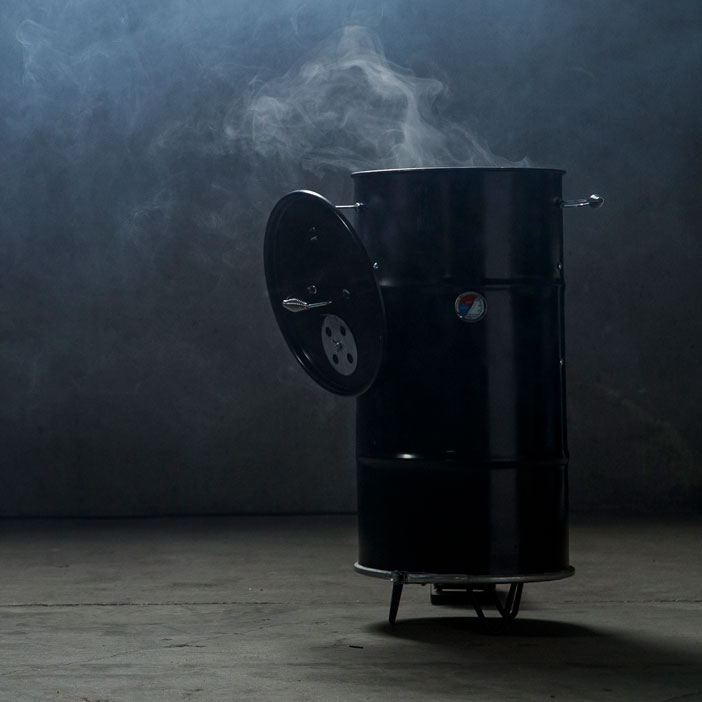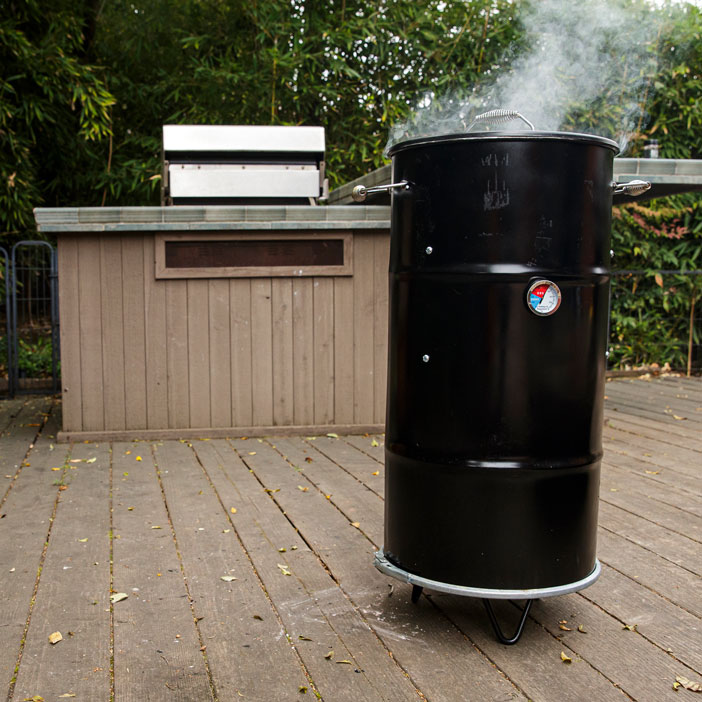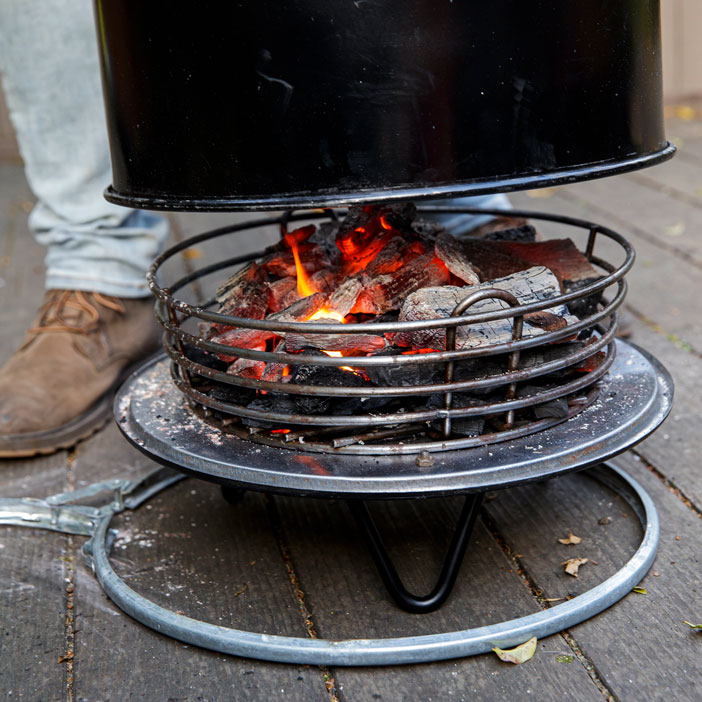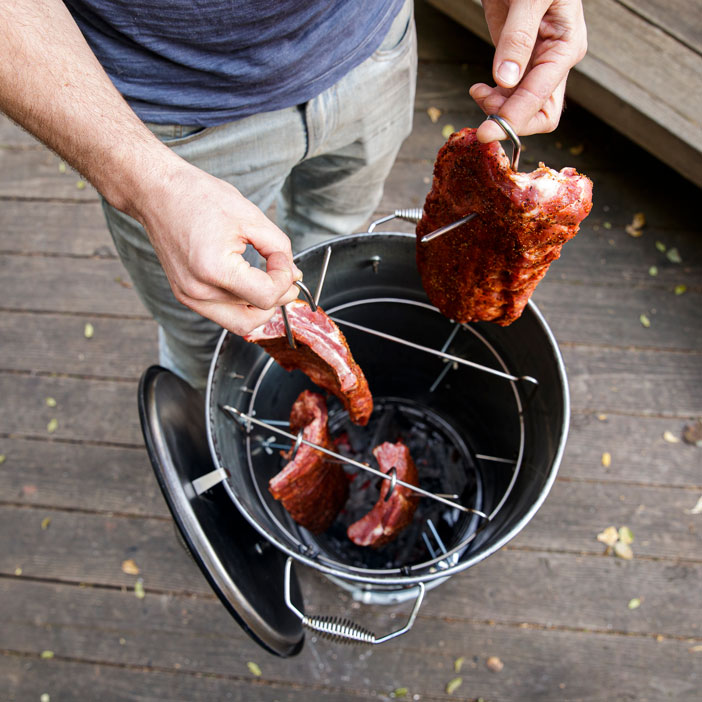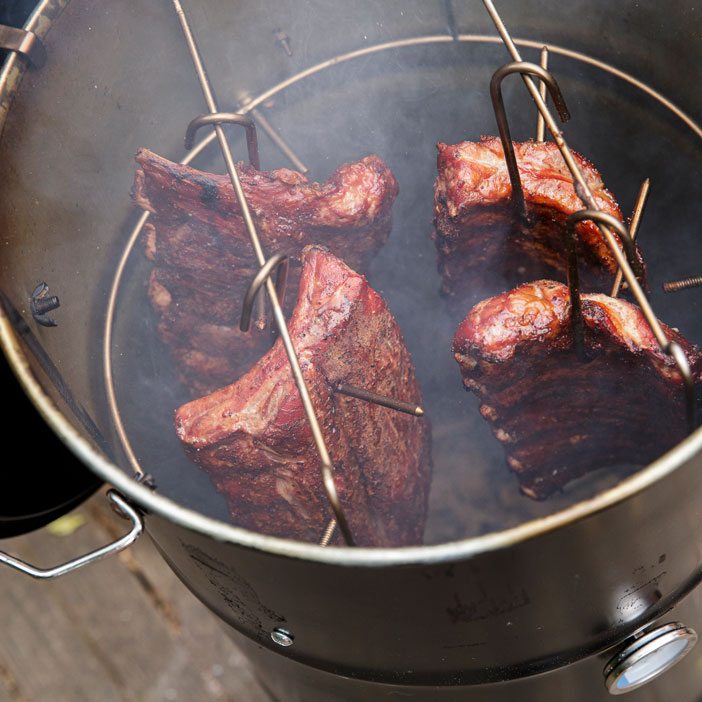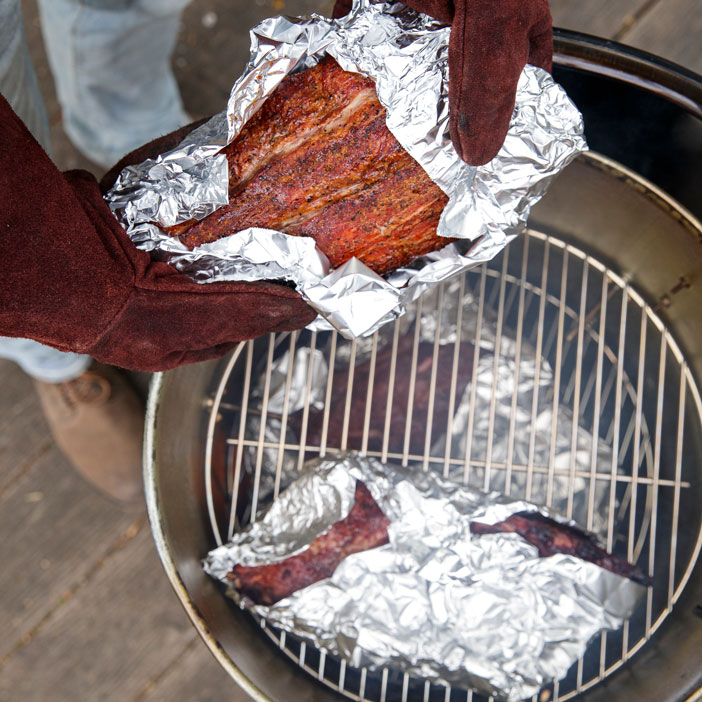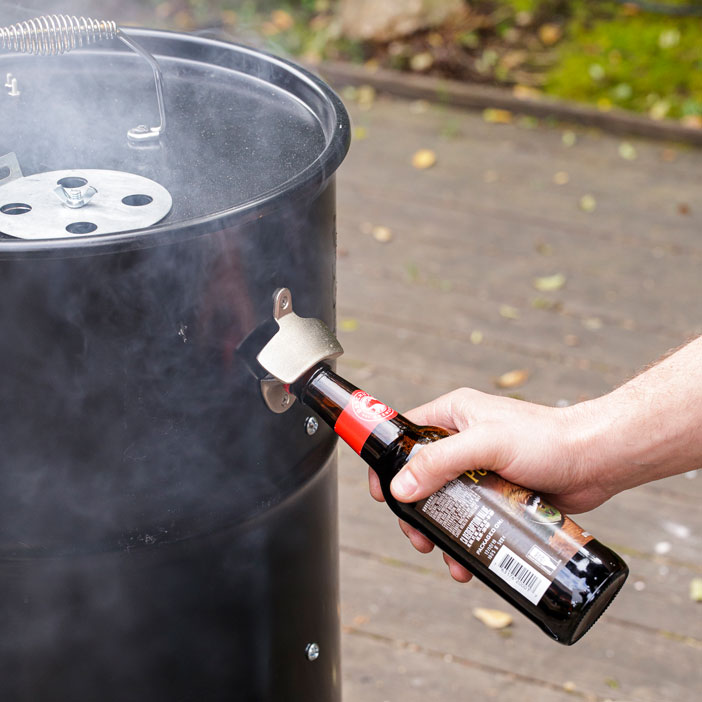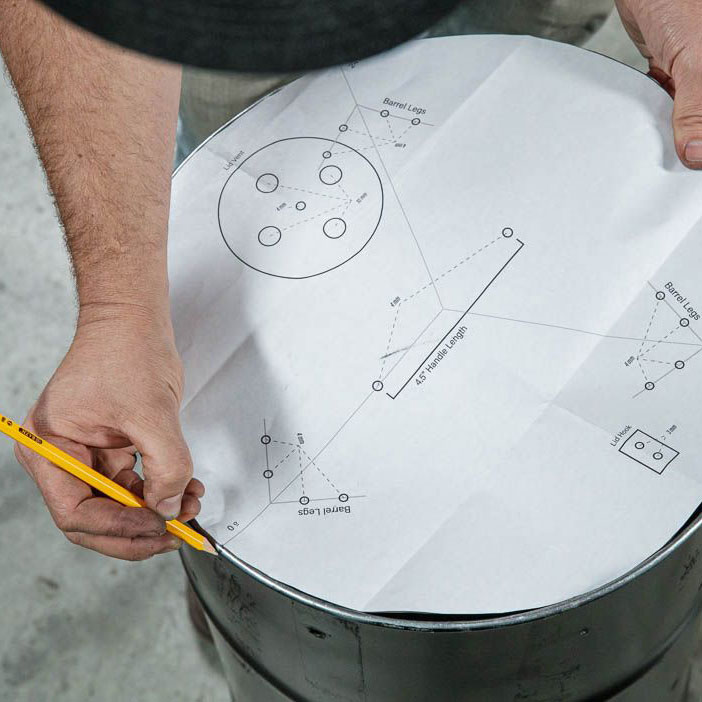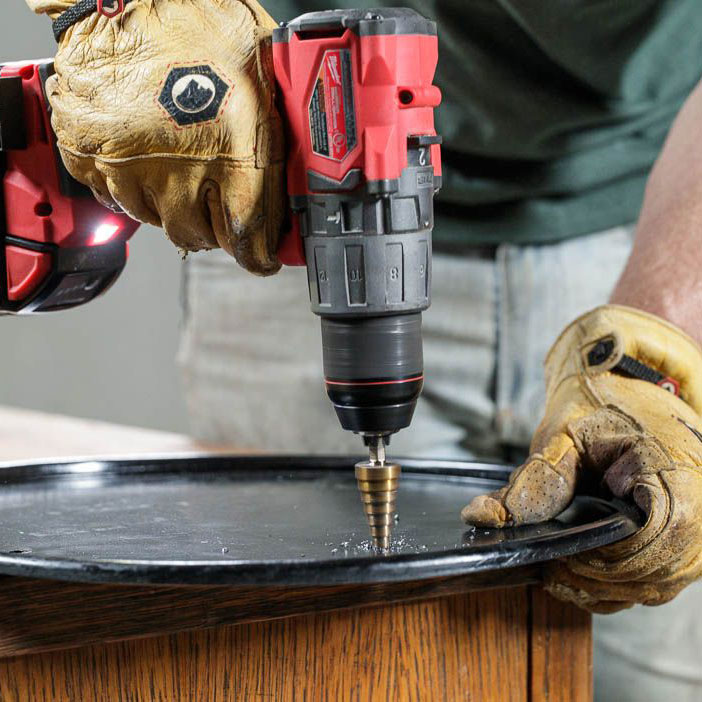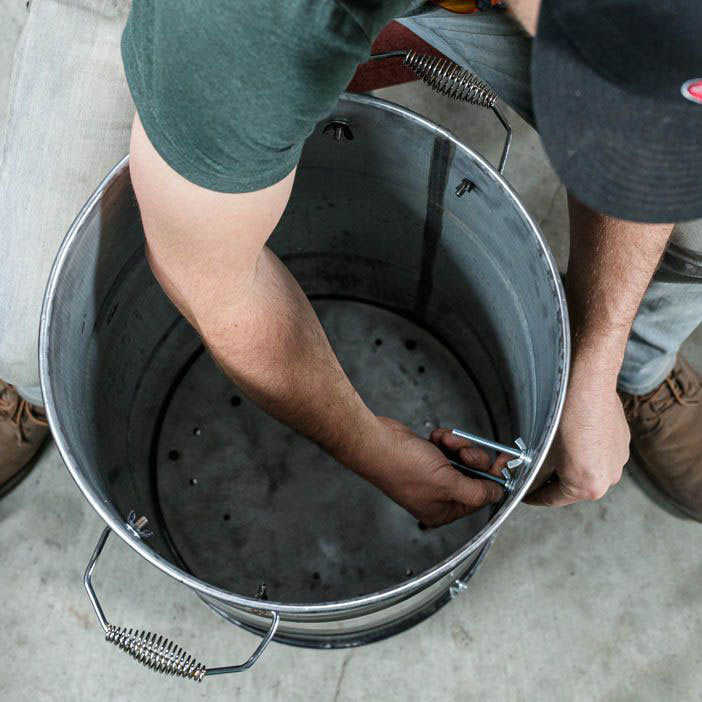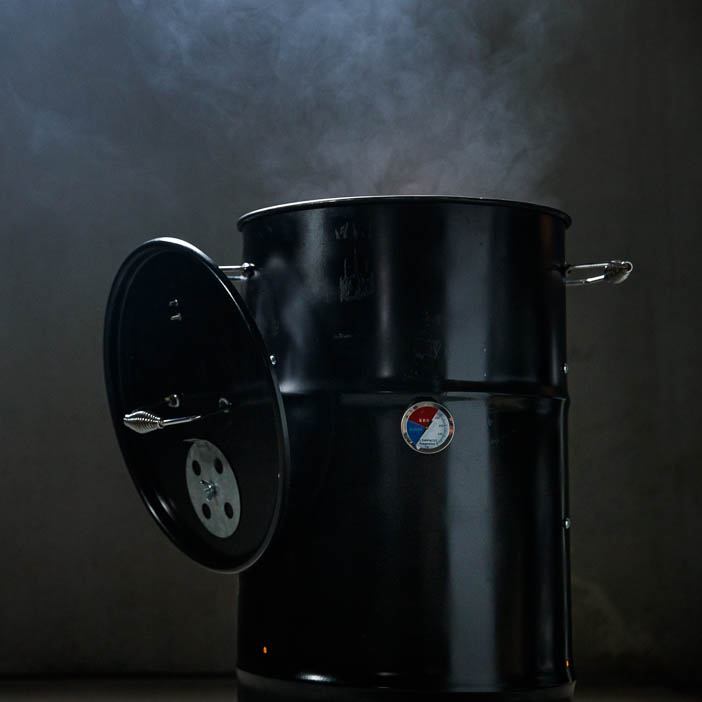 Build Your Own Barrel Smoker
In The Box
Smoker Barrel Parts

16 Gallon Barrel (open ends)
Barrel feet
Barrel Handles
Stainless Grill
Lid Hook
Lid Handle

Smoker Accessory Parts

Meat Hanging net
Charcoal Basket
Meat Hook
BBQ Thermometer
Rotating Vent on Lid
Sliding Vent
Bottle Opener

Instructions & Hardware

Instruction Booklet
Bolts, Washers and Nuts Set
Step Drilling Bit
Pilot Drill Bit
Stencil
How It Ships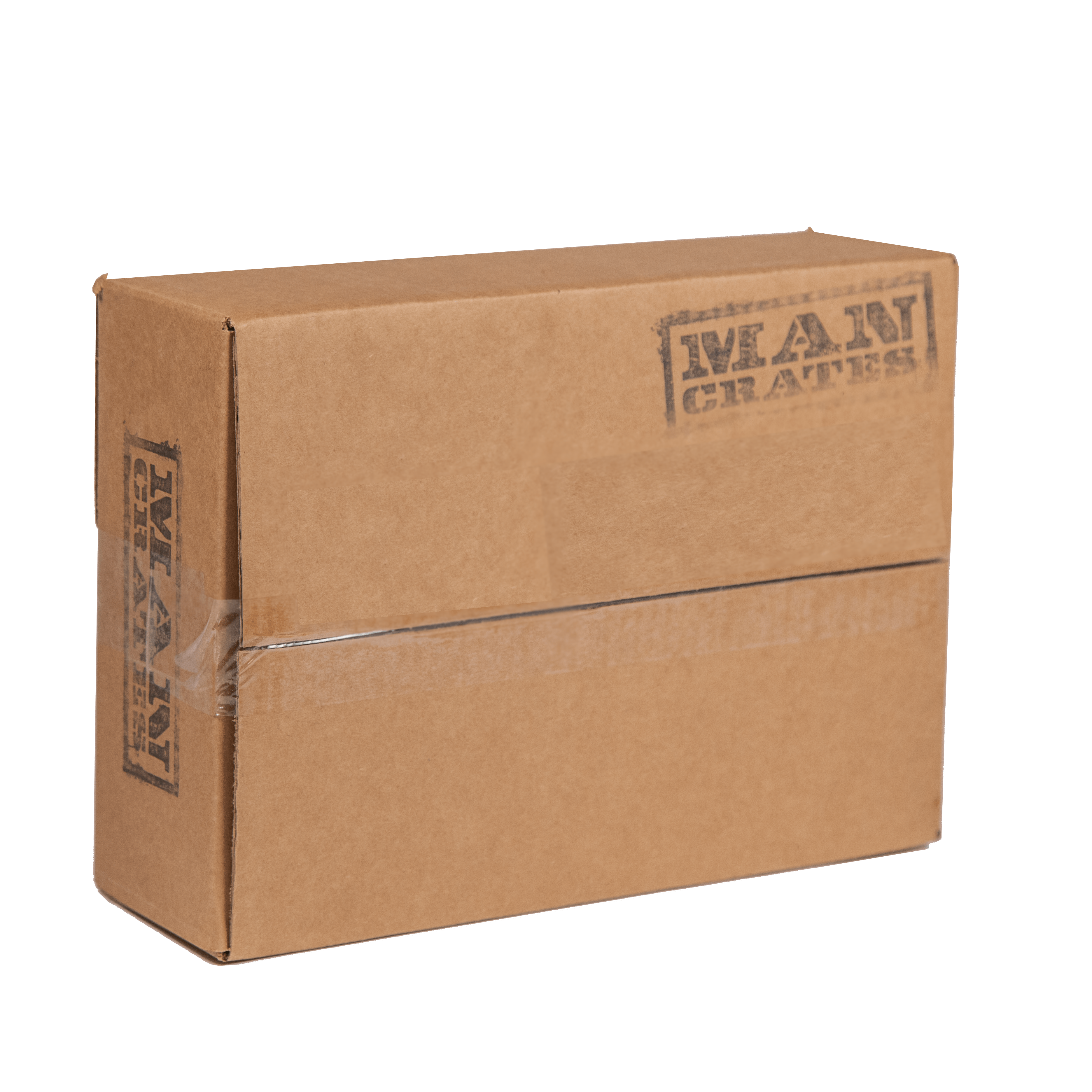 In an awesome cardboard box. Corrugated C Flute cardboard with regular slotted style... told you it was awesome!
---
Orders placed by noon PST will ship out same day

Choose your delivery date at checkout
Story
Wholly Smokes
We thought about naming this product the D.I.Y.-B.Y.O.B.S., but our test group was spending too much time bumbling over the acronym and not enough time smoking mouth-watering meats and veggies.
After trying the ribs, they suggested we call it "The Greatest DIY Smoker of All Time."
Boasting a 16 gallon, double open-ended barrel, this kit comes complete with all the drill bits, stencils, and hardware he'll need to construct a quality smoker by hand, right in his backyard. The only thing we didn't throw in is the elbow grease.
Get your guy the ultimate D.I.Y., and upgrade his backyard barbecue with the Build Your Own Barrel Smoker Kit.
Barrel-Smoked Bullet Points:
This high-quality, 16 gallon barrel is large enough to smoke 4 racks of ribs, or one complete brisket. But why not just make both?
With air vents located on both the sides and the top of the barrel, controlling the smoker's temperature is a breeze. Even in a breeze.
We've coated the barrel with durable, high-temperature powder coat rated up to 900 degrees, to make sure the smoker lasts for a lifetime of fall-off-the-bone barbecue.
Customer Reviews
So cool!

Bought this nifty little guy for my husband for his birthday. He put it together and we're smoking some meat right now! Too bad we can't post pictures because this smoker works great! Awesome gift for the guy who has everything.

Awesome lil smoker!!

My wife surprised me with this and it has been awesome! The build was easy and fun. Even one my first use, it was easy to dial the temp I wanted and it stayed consistent for hours! It's smaller size is way more portable than the full 55gal drums, so it's great even for travel or tailgating. It also just looks smooth. I highly recommend!

Awesome

I was given this smoker as a gift for Father's Day. We built it as a family project and it was so much fun. The build is not difficult at all and the instructions are very easy to follow. Our first cook on it was super easy and the food came out amazing. I would recommend getting a remote meat thermometer as it makes the smoking process easier. Definitely recommend it!!