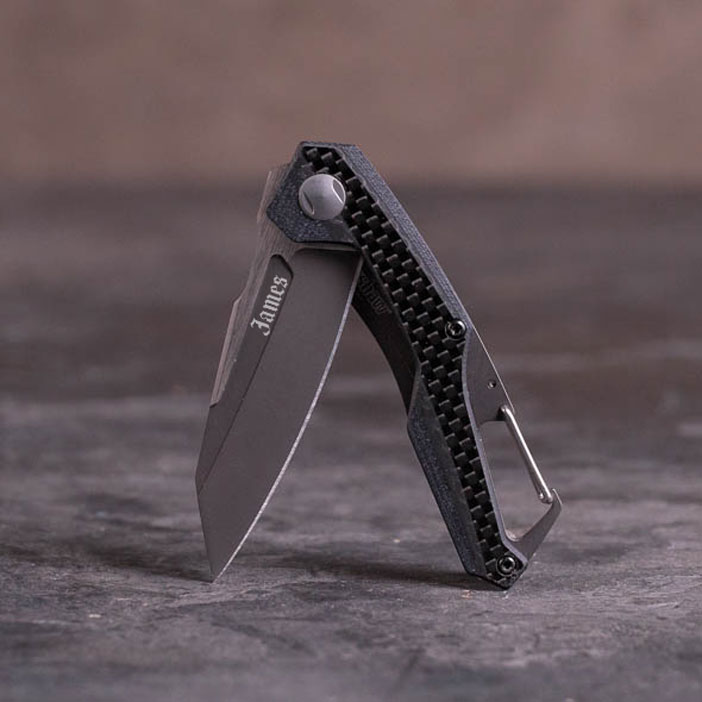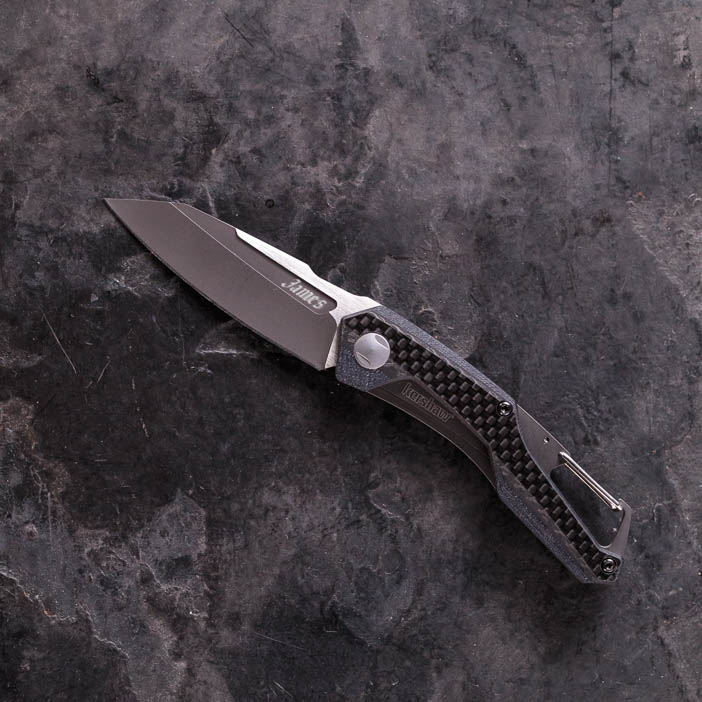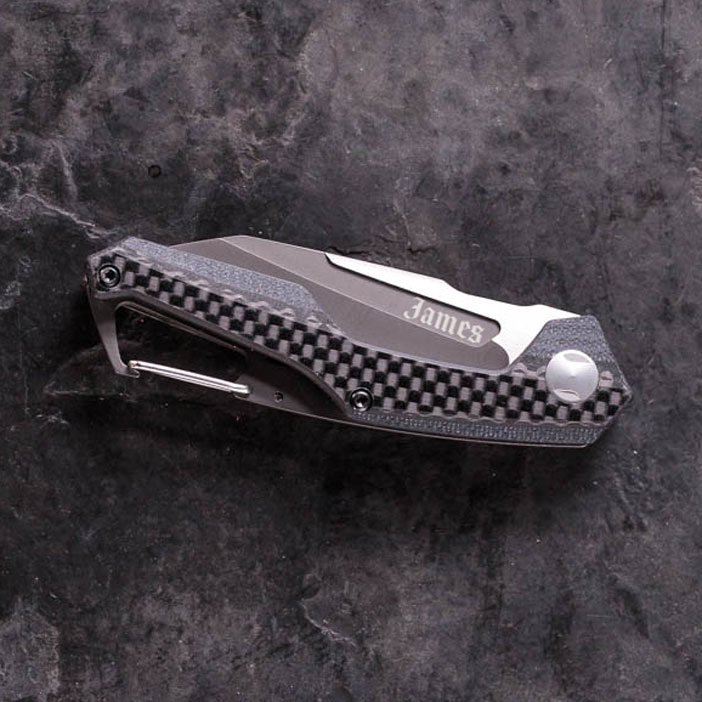 Personalized Carabiner Knife
Oh no! Looks like Personalized Carabiner Knife is out of stock
Click below to get notified when it's back in stock
Notify Me
In The Box
Personalized Kershaw Reverb Folding Knife
How It Ships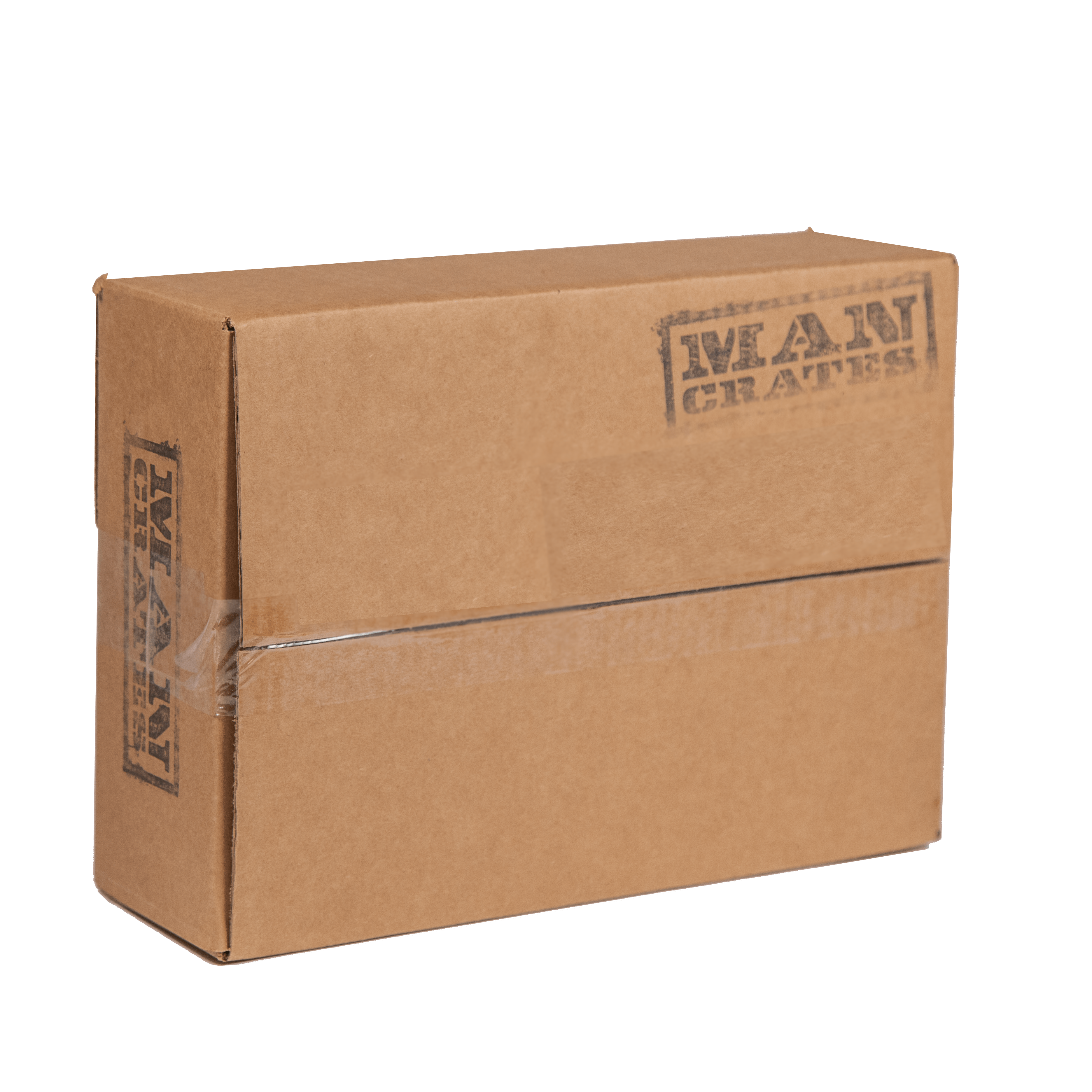 In an awesome cardboard box. Corrugated C Flute cardboard with regular slotted style... told you it was awesome!
---
Some shipping restrictions apply

Choose your delivery date at checkout
Story
His Name in Blades
Weddings are like camping trips: amazing ideas at the start, followed by more planning and details than you could ever imagine. But finally, you're having the time of your life with your favorite people. So why not honor your groomsmen with a gift built for the wilderness?
With a titanium-coated blade and built-in carabiner clip, this personalized Kershaw blade will always be with your best buds as they venture into the wild. And they'lll go wild when they see their name engraved right on the blade.
These guys are always by your side, so say thanks with a personalized knife that will always be by theirs.
Customer Reviews
Little blazer knife!

I got this for the boys..and one for myself. This knife is like having a laser in your hand. It is super sharp. It rushes through cardboard hungry for more! It slashed through that damn plastic everything comes in now like it was warm whipped cream! This knife sits in your pocket nicely along with your spare change. It can also clip on anything with the carabiners or even hang out a bit with the small belt clip. I cant wait to cut down a dead tree I have in my back yard while I have this in my pocket. Then after I ckeannuo the mess I can whittle me a toothpick from one of the small twigs with this knife. Now when we forget to take our knives out of the pockets and they go through the washing machine we can figure out which knife belongs to which person because our names are engraved on the blade! As we say in Boston 'Wicked Pissah!'