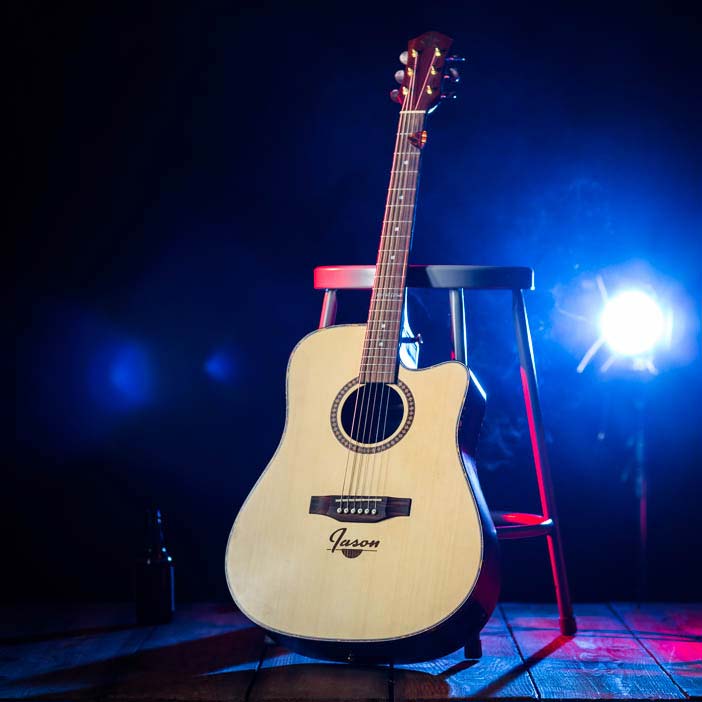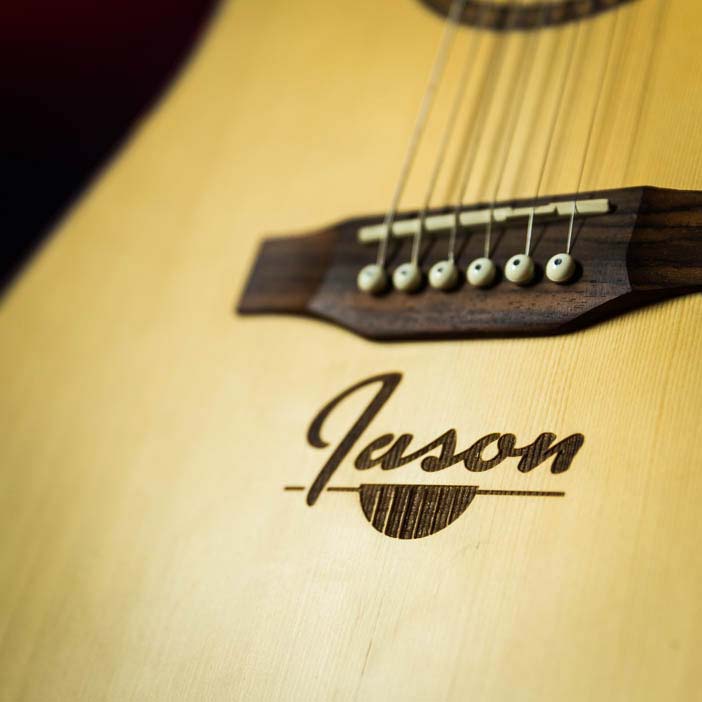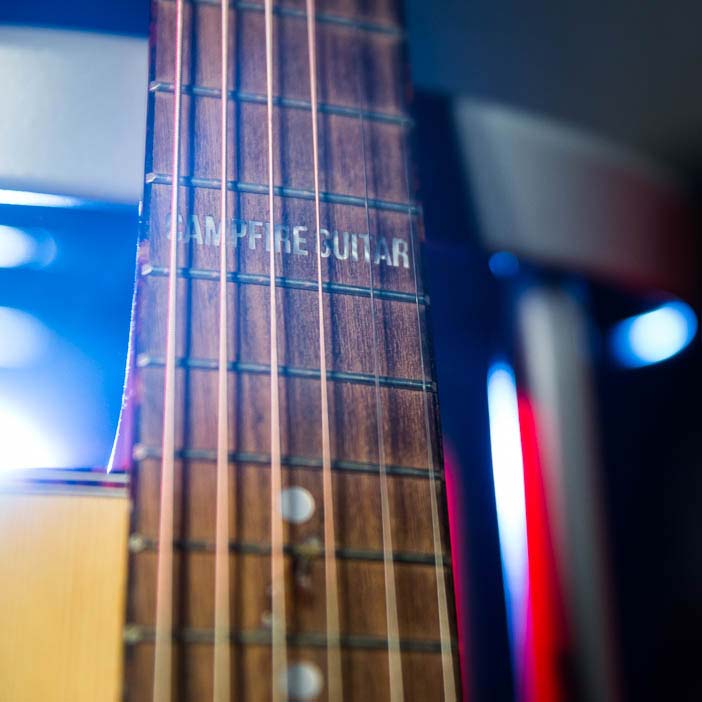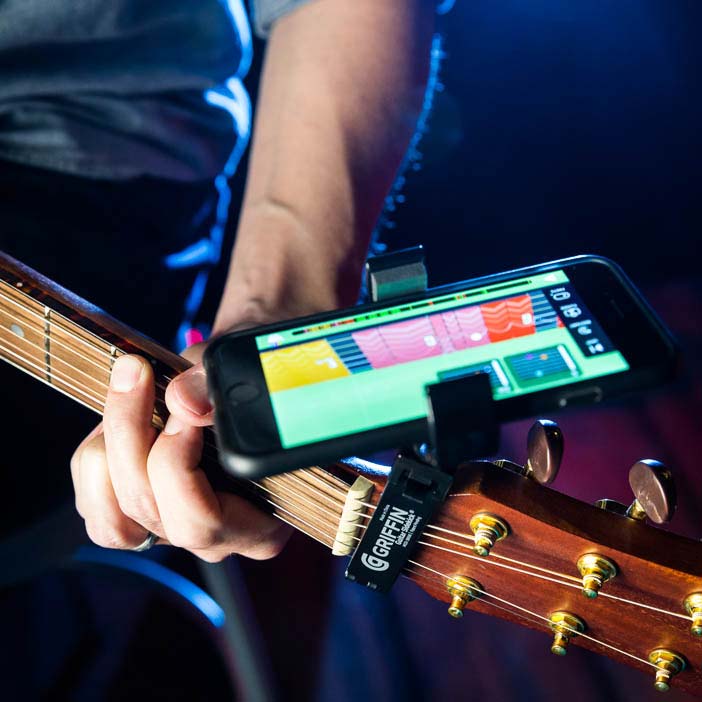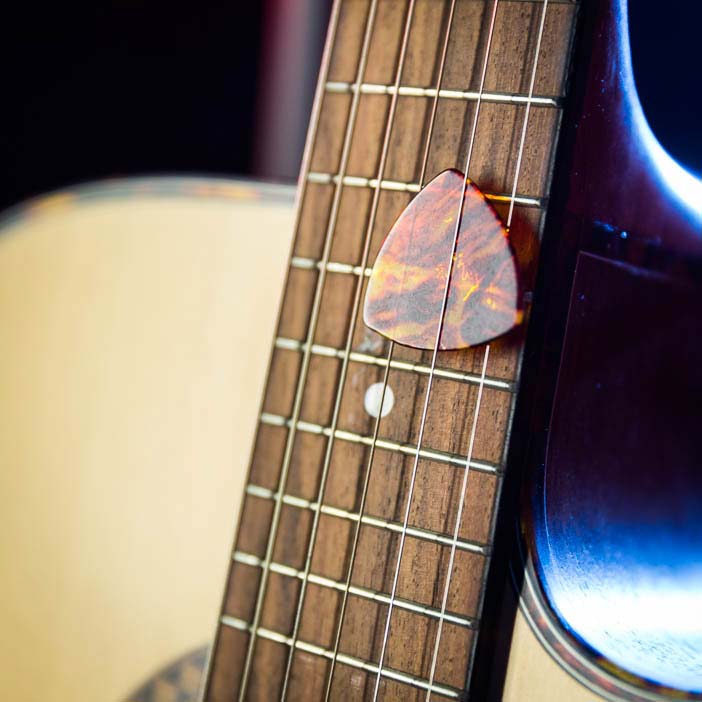 Oh no! Looks like Personalized Guitar is out of stock
Click below to get notified when it's back in stock
Notify Me
In The Box
Our Lasers Take Time
Personalized items require 2 days of processing time.
Campfire Guitar
Personalized Etching
Full-Size, Dreadnought Body
Built-In Tuner
High Clarity Pick-Up with Input Jack
Rosewood Fretboard
Music Makers
Griffin Guitar Sidekick
Guitar Pick, Tortoise Shell .46mm
How It Ships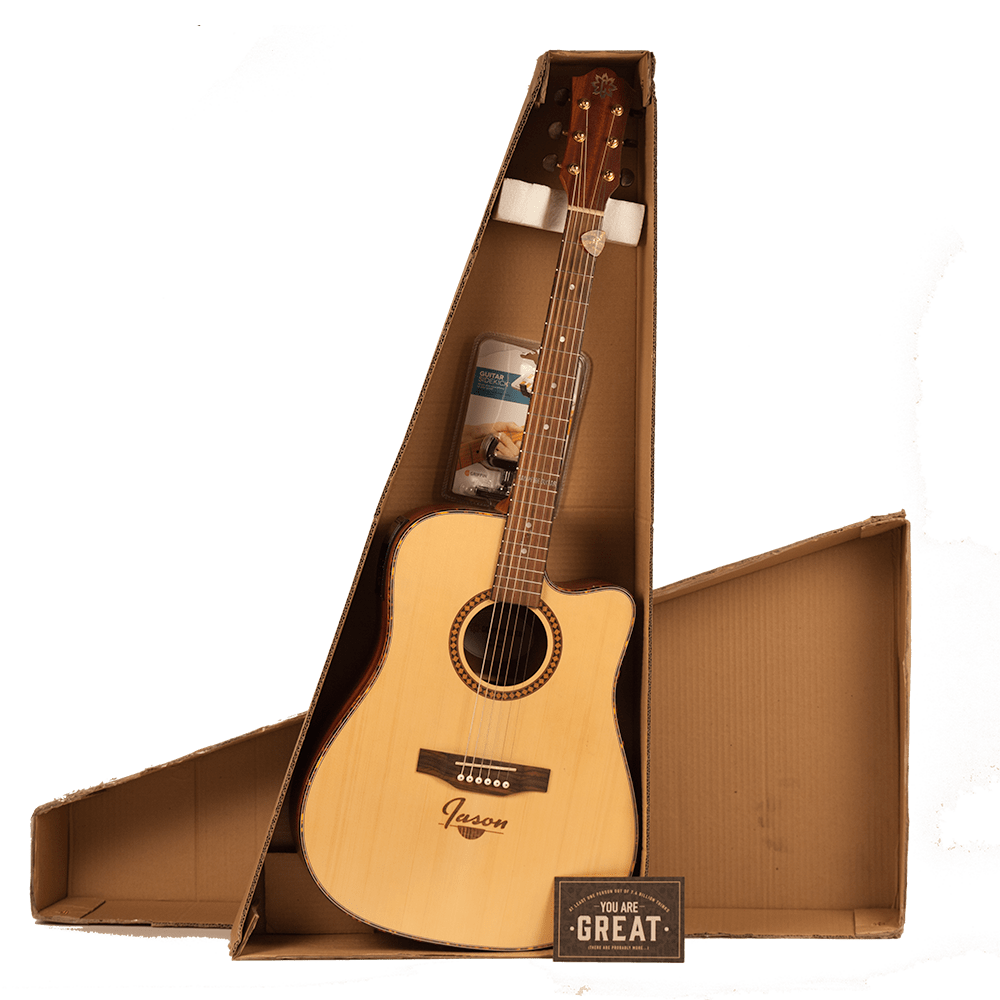 In an awesome cardboard box. Corrugated C Flute cardboard with regular slotted style... told you it was awesome!
---
Some shipping restrictions apply

Choose your delivery date at checkout
Story
Rock N' Revolt (Fight the Robot Uprising)
The times, oh the times they are a changin'And music now ain't what it used to beThat sweet sound of old guitars a-twangin'Replaced with robot sounds: boop-boop-beep-beep
Some call this the robot revolutionFirst music; then the cyborgs claim our soulsAnd while it sounds a far-fetched delu-u-sion,Our only hope is playing rock n' roll
Chorus 1
So, play guitar, oh young and oldResist the evil android overlordsGive this laser-etched guitar as a gift to those you loveThe freedom of the world rests in its chords.
This guitar is electric and acousticWhich means it makes loud sounds, and soft ones tooThe simple, built-in tuner guides the musicSo if it still sounds weird, well that's on you.
We know learning a new skill can be concerningEspecially with humanity at stakeClip a phone onto the neck for easy learningAnd pick those six steel strings until they break
Chorus 2
So, play guitar, oh brave and freeThose robo-tyrants will be vaporizedTheir zeroes and ones, won't enslave us after all…Did we mention this guitar was personalized…Did we mention this guitar was personalized!!!
Customer Reviews
Great Guitar

Got it for a good friend, and he's currently ROCKING OUT WITH IT!!!

personalized guitar

Yes, Awesome!

I would like this in a double-cut-out design, with awesome colors! A triple-pickup lead guitar! Make CUSTOM COLOR AND CUT!!!!!!!!!!
KEEP UP the SUPER-AWESOME, AND HAPPIEST HOLIDAYS !!!!!!!