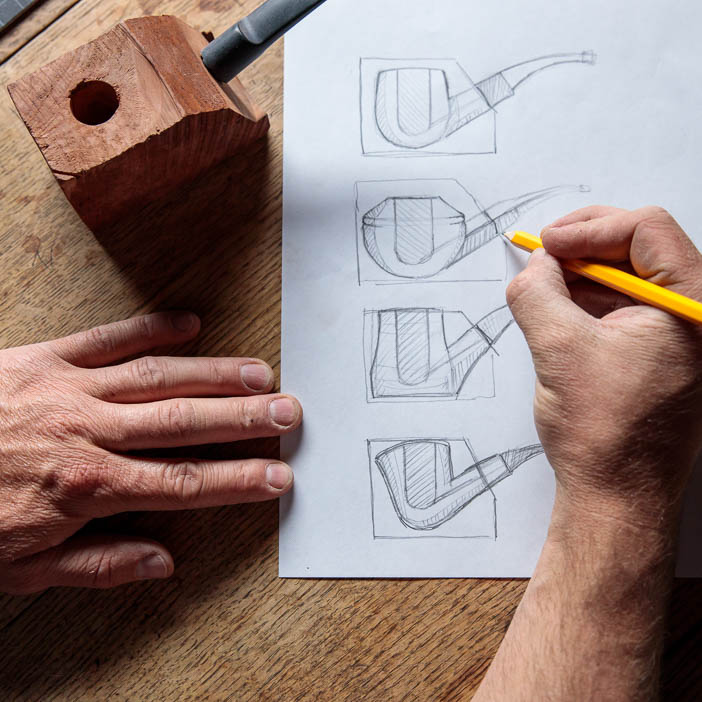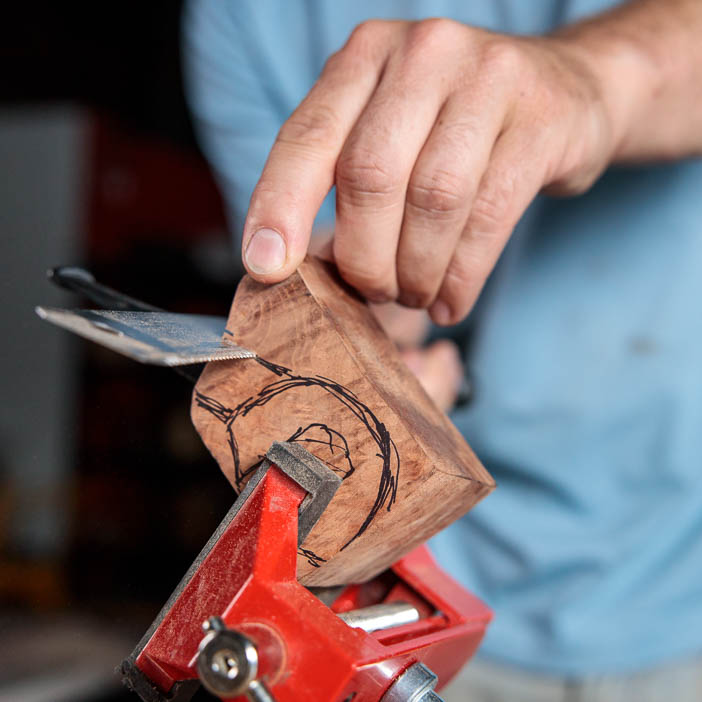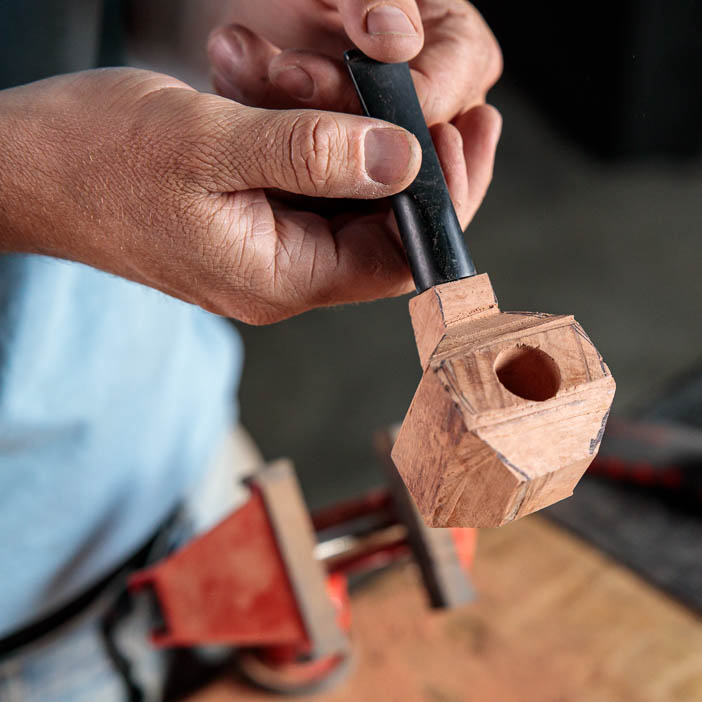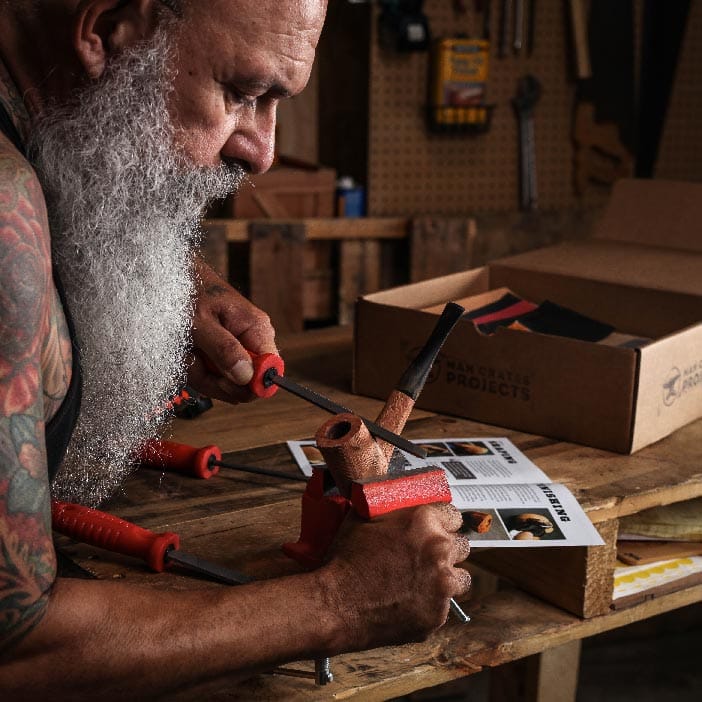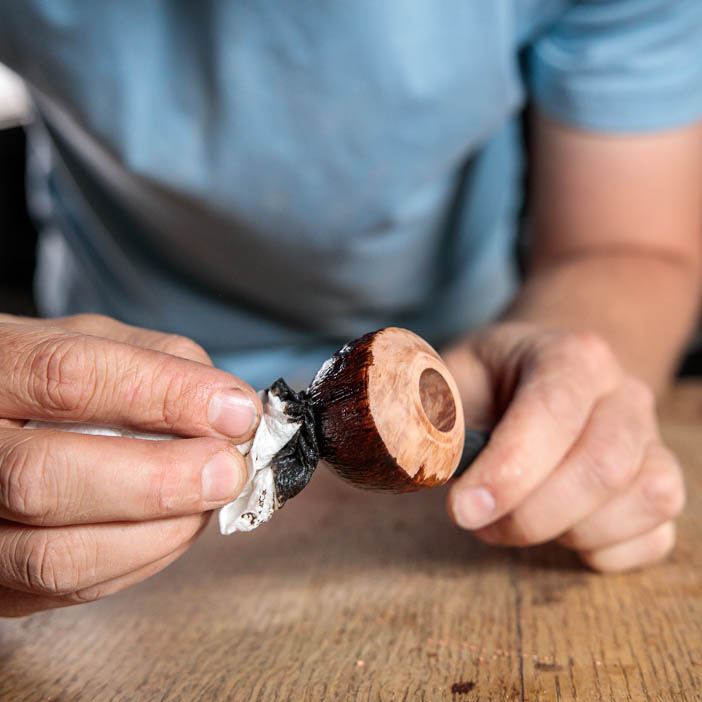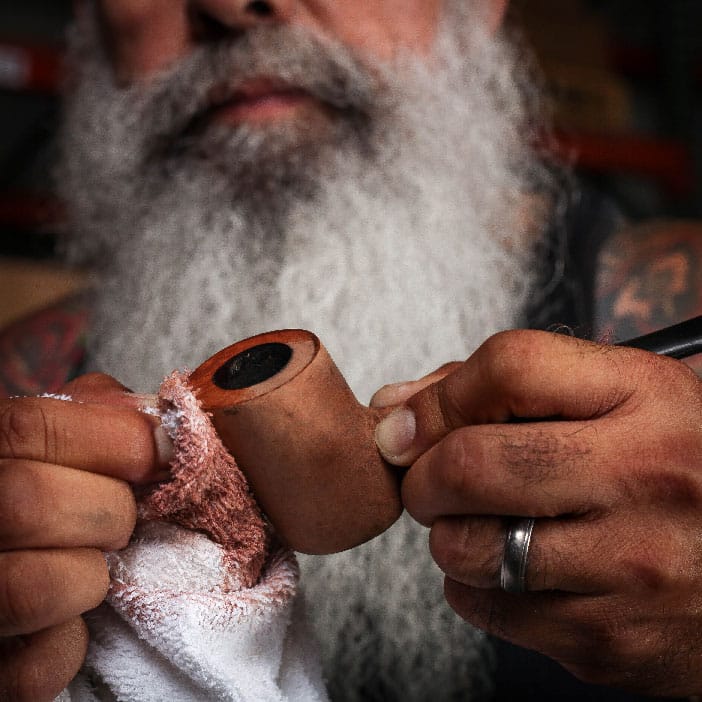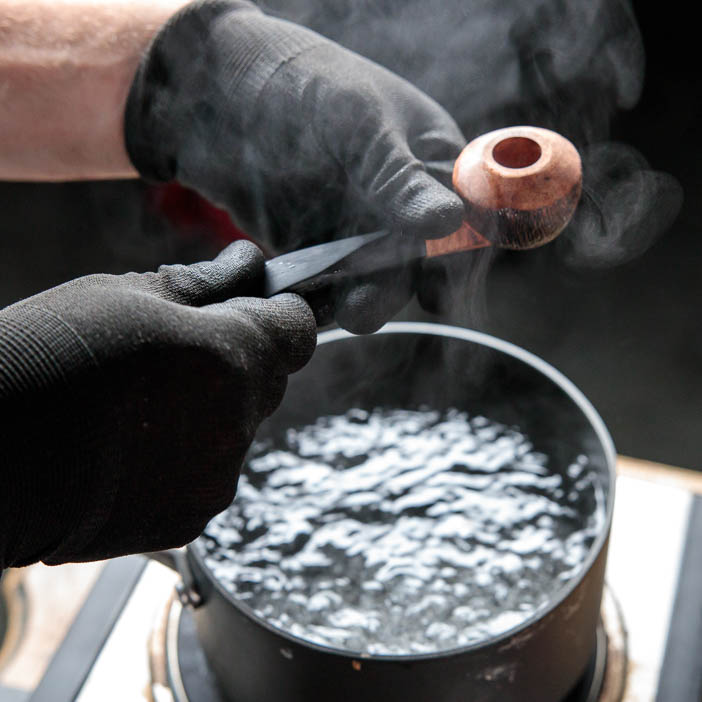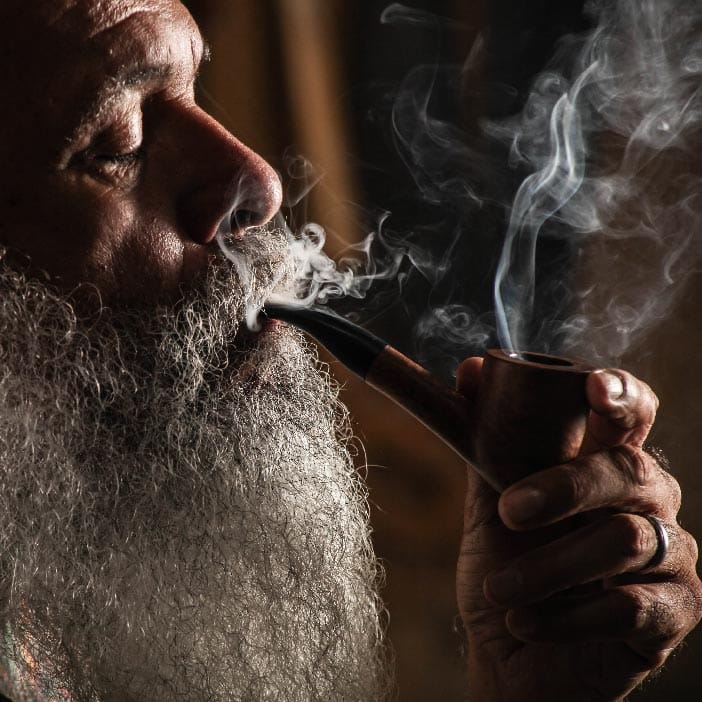 Pipe Carving Kit
local_shipping
Eligible for Free Shipping
In the Box
Pipe Carving Provisions
Briar Wood Pipe Block w/ Stem
Bench Vise
Cross-Cut Blade Pull Saw
Rasp & File Set
Pipe Perfecters
Pipe Carving Instruction Manual
Variable Grit Sand Paper
Wood Finish
How It Ships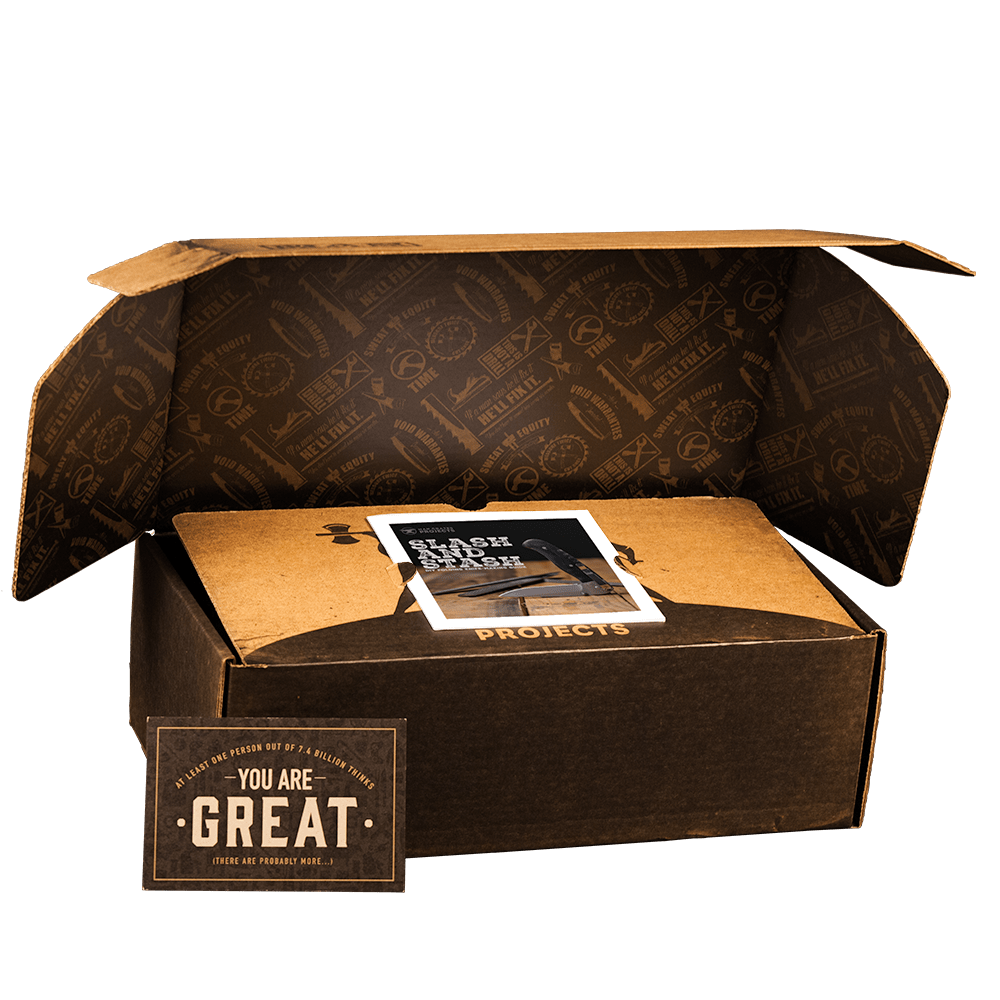 In an awesome cardboard box. Corrugated C Flute cardboard with regular slotted style... told you it was awesome!
---
Order today and it ships the next business day

Choose your delivery date at checkout
100% Satisfaction Guarantee
We think our products are awesome, and we guarantee you will too. If you're unhappy with your purchase or experience for any reason, we'll make it right and give you the kind of service you'll want to high-five us for.
Seriously, just call or text us at (866) 902-7260 or shoot us an email at guys@mancrates.com.
Story
Fire In The Briar
Whether he's talking to a hand-carved pipe or a small child, there's no prouder words in a man's vocabulary than, "I made you." Sure, he could commission a custom pipe to his exact specifications--and after that, he could pay another man to change his oil and tell him who to vote for...
No, he wants the experience and accomplishment of doing it himself. It's not just about gaining the perfectly-shaped pipe. It's about sleepless nights racking his brain for design inspiration or the countless hours (and band-aids) mastering a new carving technique.
It's about scratching that itch he's always had but could never name. Give him the gift of infinite possibilities: a pipe he'll know like the palm of his hand.
Achieve Your Pipe Dreams
The Fire in the Briar pipe-carving kit has all the goods and guidance to transform him into the Michelangelo of shaping stummels, starting with the pre-drilled briar block itself. Briar is the Hercules of the wood world, a hard, heat-resistant burlwood that could traverse the fires of hell with only a fine aroma to show for it. Any pipe worth its puff is made from this stuff.
Trying to carve this briar block bully with his trusty pocket knife would be as painstakingly fruitless as trying to get a good burn with damp tobacco. We've called in the big guns of power and precision: a cast iron bench vise, cross-cut blade pull saw, and hardened file and rasp set to forge his future puff buddy to his exact specifications.
Help him become the master of his own destiny one cut at a time with the Fire in the Briar pipe carving kit.
Customer Reviews
refill kit

Been looking for a refill kit for over a year what to make more pipes and only need the pipe base and stem I already have the tools and vise.

Multi day and still fun!

Received as gift for Christmas and would work on it once in a while out in garage when it wasn't too cold. Really liked that all the tools are added to my workshop, they are not one use and done tools. However I did decide to eventually use some power tools for shaping. Brought it in house this week as I am now going through the grades of sandpaper to improve the finish- wife was impressed with shape! I sand the pipe while she works on a yarn project, which will keep me from rushing through this part. I read the reviews before starting, holes are drilled well and I was slow and careful with cuts. She has bought me a pipe before, but the standard size is small, just larger then the bowl. I am making this with more material under the bowl, I realize weight is greater, but I can hold with 2 fingers and thumb- instead of the commercial pipes which is one and thumb. Great gift!! Have now sent different man crates to father in law and son- everyone loved em!

Best Christmas gift

Got the kit from my sister and apparently she got the last one available for a while, I started on it the next day and was done about 2 days later. The files, saw, and sandpaper were all pretty good quality I can't say anything about the vice because I used my own but if you're looking for a good all around set you can't beat this one. Highly recommend it

5 stars for service

I got a pipe kit for my birthday. The tools are ok quality. They can be used again for sure The briar block was not drilled very accurately. I carved the pipe. It came out nice. But the bowl had a sand pit and fell apart. I emailed mail crate and they sent me a replacement no questions asked. Excellent service. The replacement came and the stem was glued into the block of wood. That is strange. I was able to pull it out but it broke in the process. I can use the first stem there is nothing wrong with it. The holes into second clock was worse than the fist. Odd. The stems are some kind if plastic not vulcanate. Oh well it is fun to carve. I will use the files and vice again but The core of the box though is low quality. Pipe making stores sell seconds, my guess is they blocks are seconds.

Pretty good!

I got this crate from my wife a couple years ago and finally got around to working on this yesterday and it came out great. My kit came with the older style vise as opposed to the one pictured at the date of this writing. I agree it comes loose during sawing and it does take some effort to keep it straight, so I'm glad to see it's been upgraded. I do feel like I may have received another customer's reject, as there was already a cut on one of the corners (made no difference to me) and the air passage hole had apparently been cut too deep and there's about a 1/4" deep hole on the opposite side of the bowl. I don't know how this will affect how well it smokes but I will find out! On to the positives- the stem is actually quite nice. I agree at first it looks like a cheap injection molded plastic but with sanding and polishing it's a nice hard shiny piece of Lucite (acrylic). It just has to be brought to its potential. It even took a nice bend after a soak in near-boiling water (must be done slowly). I'm impressed with the hand tools. The saw is a little flimsy but I think it's the nature of the type of saw required and not the one selected. files are all nice and the sandpaper is high quality. I used both stains as directed and then I oiled it. Might throw some wax on it too. Now my mistakes - I wanted the square stem and went a little too close to the stem hole on one side where I developed a crack. I had to cut down the wood side of the stem fitting, and therefore the stem extension as well, and I still had to fill the crack with epoxy. After some sanding and with the stain it looks almost like it belongs. Some reviewers complained that they went through the bottom of the bowl when cutting or sanding the bottom. Whoever prepared mine put a nice mark on both sides of the block which correlated with the bowl's bottom. This helped my designing but I don't know if it's there for everyone - I appreciated it. Overall, this was a fun project and it made me want to start making pipes!