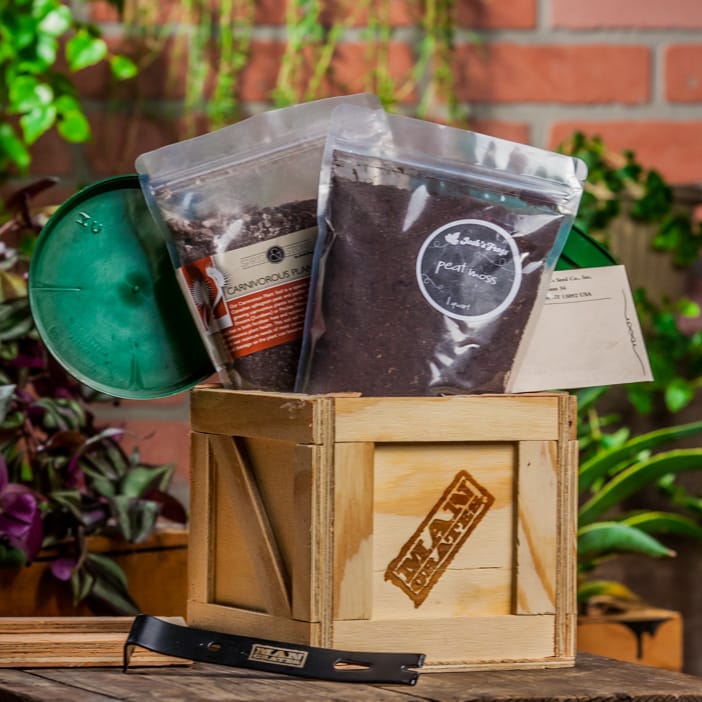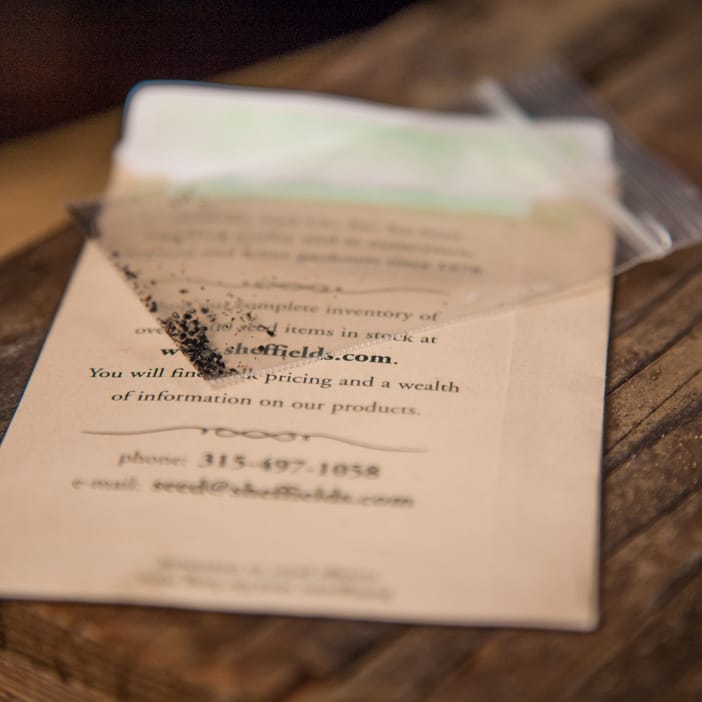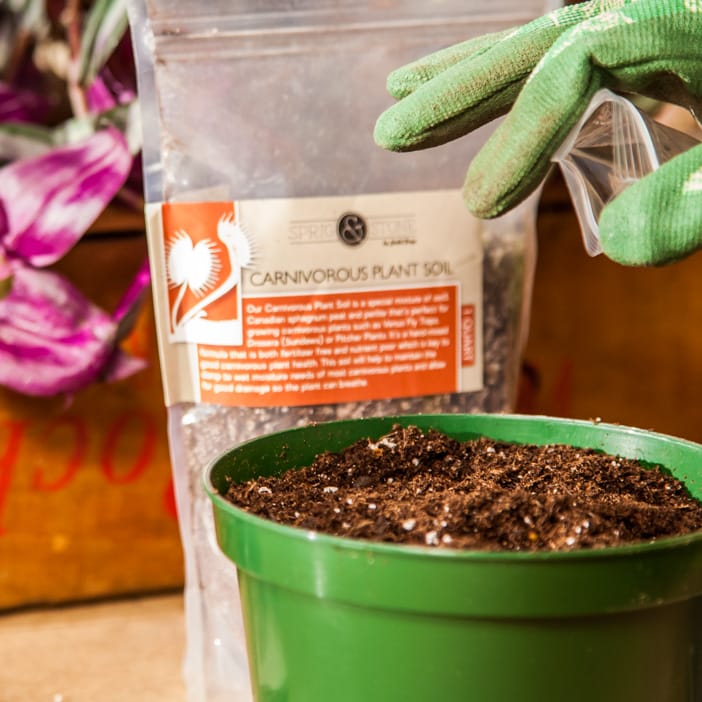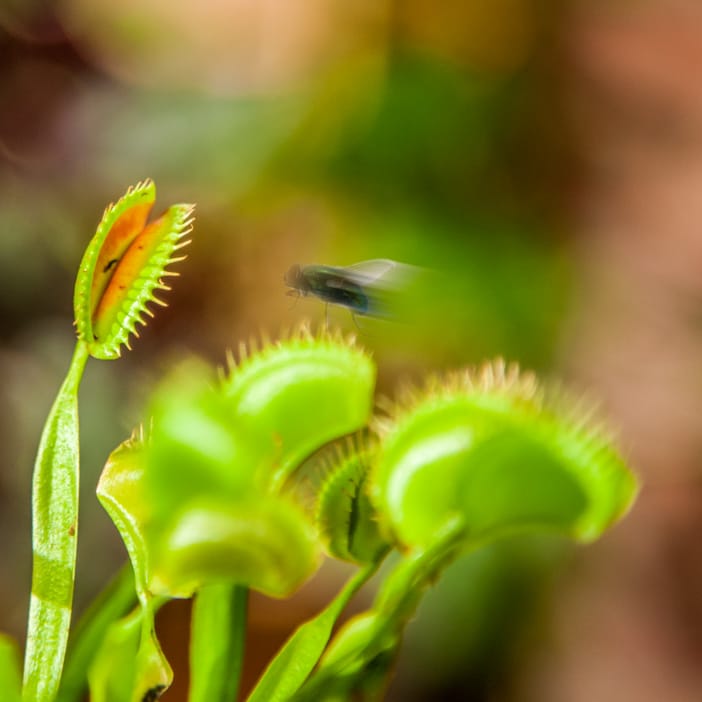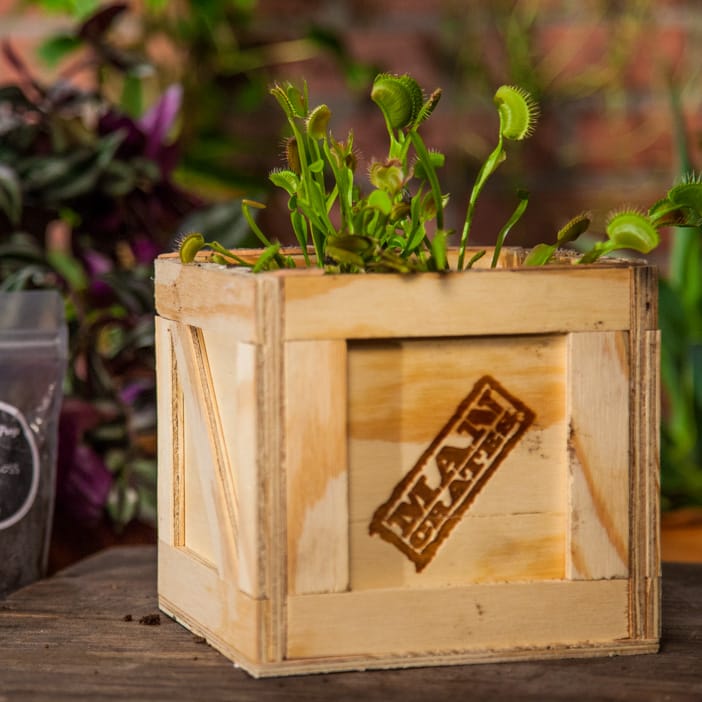 Oh no! Looks like Carnivorous Plants Crate is out of stock
Click below to get notified when it's back in stock
Notify Me
In The Box
Deadly Dionaea muscipula
Venus Flytrap Seeds
Carnivorous Plant Soil, 1 qt
Peat Moss Sphagnum, 1 qt
Gardening Goodies
6" Plastic Grower Pot
7.5" Plastic Grower Saucer
How It Ships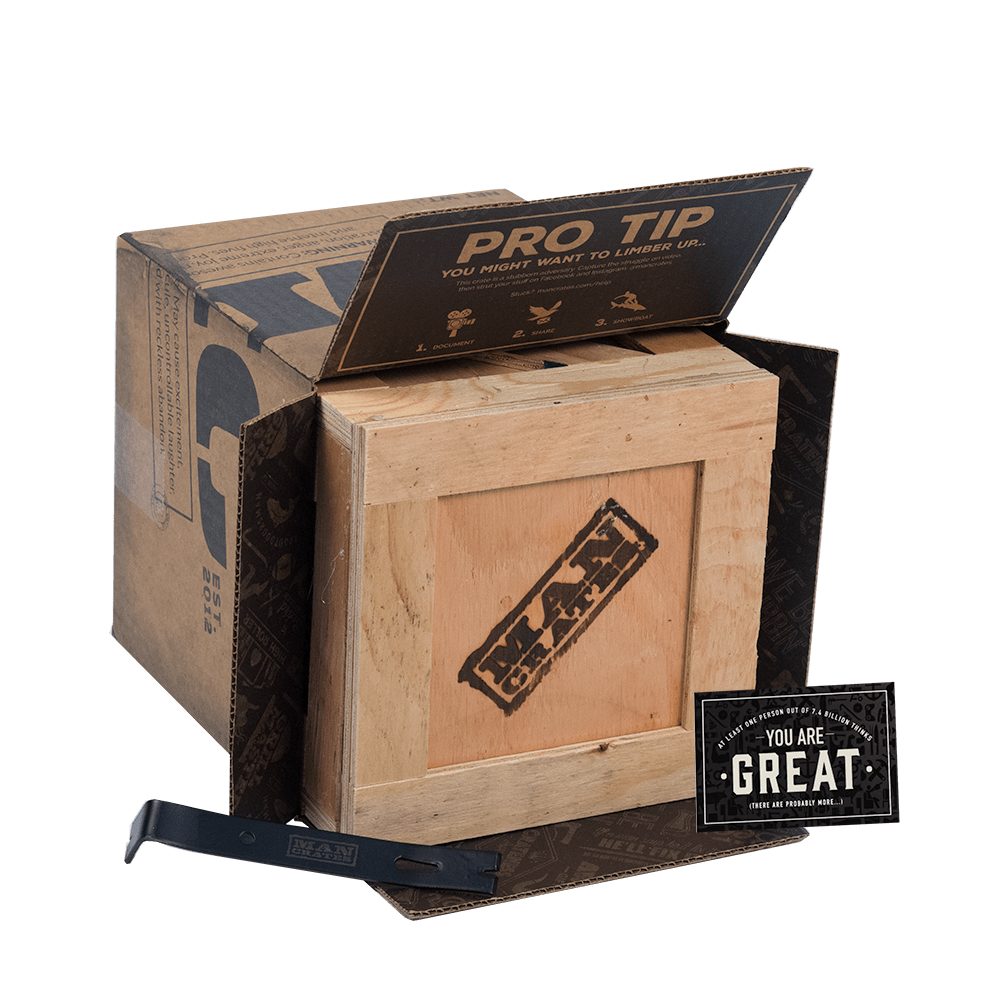 In a sealed wooden crate with a laser-etched crowbar.
---
Some shipping restrictions apply

Orders placed by noon PST will ship out same day

Choose your delivery date at checkout
Story
Men Are from Mars, Flytraps Are from Venus
The sad truth is pets aren't for everyone. Some of us have strict lease agreements. And some of us have, despite our best efforts, sent every goldfish we've ever owned to "live on a farm upstate."
For men with either a fatal pet allergy or a green thumb, we present the bulldog of the plant world: the Venus flytrap. Sure, it's technically a flower, but it enjoys a nice meaty dinner just as much as the next guy, and will remain ever vigilant in defending his home against unwanted intruders. And by intruders we mean insects.
Crate Training Made Easy
We've included a 6" pot to house the critters, and all the seeds, soil and peatmoss he'll need to grow his own batch of botanical buddies. Don't be intimidated, they still need to be watered way less frequently than a goldfish does.
The Carnivorous Plants Crate is the perfect way to give him a carnivorous companion, without the hassle of constantly replacing his chewed up slippers.
Customer Reviews
No reviews yet. Be the first!