Oh no! Looks like Jerky Piñata is out of stock
Click below to get notified when it's back in stock
Notify Me
Jerky Piñata is temporarily unavailable
Alas...
Notify Me
In The Box
The Muscle
Bull Head Piñata
16 ft. Paracord
Wheel of Weaponry
The Meat, 17 oz
3 Orange Habanero Beef Bites
3 Sarsaparilla Beef Bites
3 Birch Beer Beef Bites
3 General Tso Chicken Bites
3 Lemon Pepper Chicken Bites
3 Thai Satay Chicken Bites
3 Cajun Chicken Bites
3 Teriyaki Chicken Bites
3 Sriracha Chicken Bites
4 Peppered Meat Sticks
How It Ships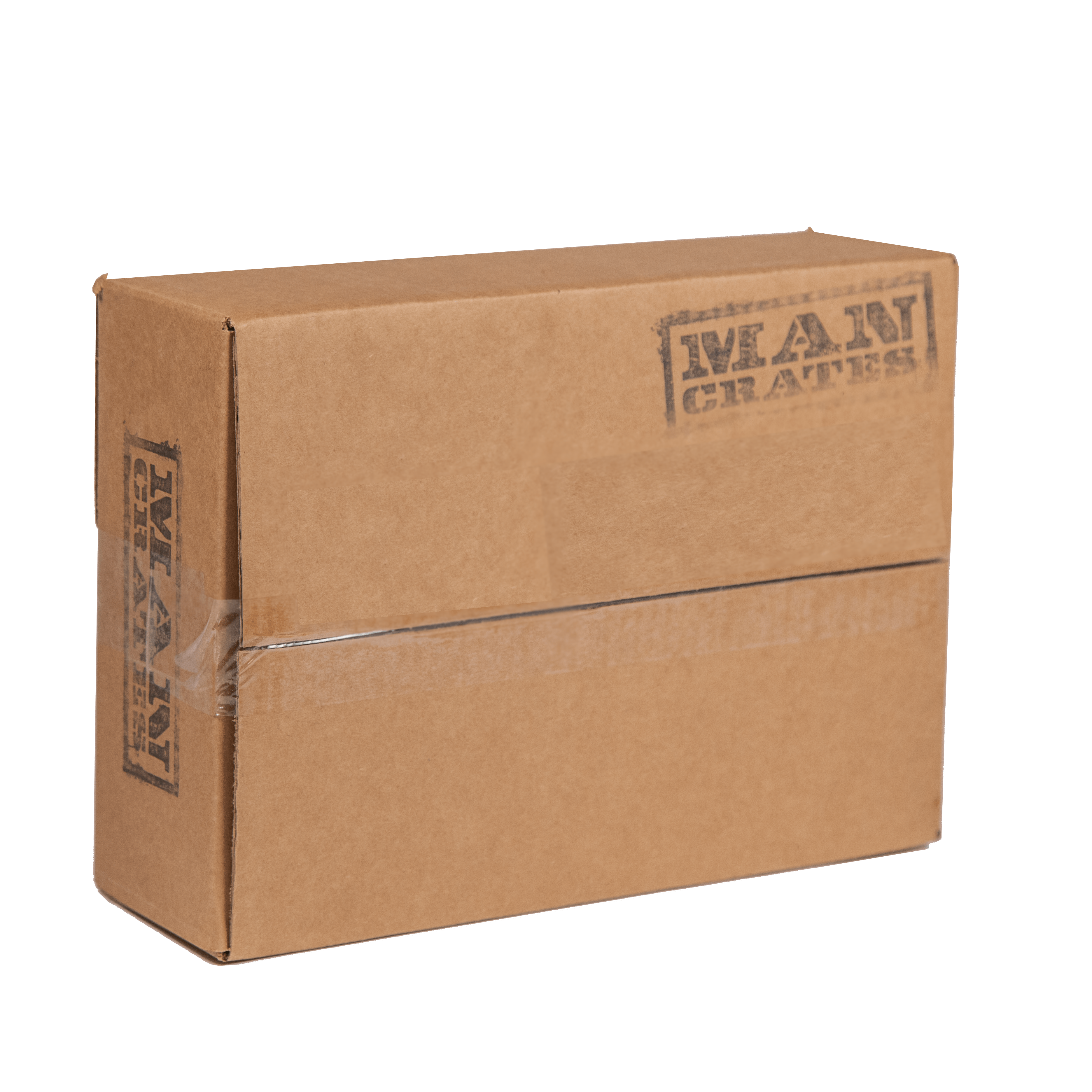 In an awesome cardboard box. Corrugated C Flute cardboard with regular slotted style... told you it was awesome!
---
Some shipping restrictions apply

Orders placed by noon PST will ship out same day

Choose your delivery date at checkout
Story
The Smashing of the Bull
Piñata Nostalgia /pēnˈyädə näˈstaljə/ - the melancholy yearning in a grown man's soul as he watches a child joyfully dismantle a piñata with the carefree abandon of youth.
Say what you want about little kids--that they don't have jobs, pay rent, or possess adequate bladder control--but those tiny rugrats sure know how to cut loose. Every kids' party we've ever crashed chaperoned has featured a piñata, the world's universal symbol for fun.
Men of all ages and temperaments find piñata pulverization irresistible. You could dangle a piñata of sweets in front of a fasting Gandhi, and even he would give it a few non-violent pokes with his walking stick.
The Jerky Piñata lets any guy get his pummeling fix without ruining yet another neighborhood kid's birthday party. Because the gift's not a hit unless he can beat the fun out of it.
It's What's On The Inside That Counts
Sure, the desire to absolutely demolish a defenseless confetti figurine is childish and irrational, but that doesn't make it any less enjoyable. In fact, it becomes even more satisfying when the reward for rough play is a downpour of beef bites.
Not only did we design a bull piñata with a hyper-punchable face, we secretly swapped out the sugary stuffing for a twenty-four piece fiesta mix of fine meat. The perfect swing will give way to a surprise flavor storm of jerky strips and meat sticks.
And to add more flash to the bash, we've included a wheel of fury to determine the weapon of choice. Head-to-head with a head butt? Nunchucks? Only the spinner can decide.
Give some olé to his special day and delight his inner child with a piñata stuffed for a man.
Customer Reviews
Fun idea!

My boyfriend loved it and so did all his coworkers. I was super impressed that it arrived on Feb 14th like I had requested. I debated giving it 4 stars because of one reason. The first hit he took at it, it busted at the seam and everything fell out. Maybe he is just super strong;) So that was disappointing. This is the second time I have order from them and their customer service is awesome. That is the reason I went with 5 stars.

Office fun!

Got this for my boyfriend as payback for the 6ft teddy bear he sent me last year for Valentines Day. His whole office loved it while they took it outside in the snow to break apart.
Owner of the company also said it was the best jerky he's ever had.

All around everyone had a ton of fun with it!

Wonderful Fun!

Sent these to each of my son's and hubby. Laughter and fun all around. Great gift!

The gift that keeps giving

Bought this for my brother's 40th birthday in April. Being a Taurus, I told him he could not smash it to get the jerky out. We found the hole, he ate the jerky and refilled the pinata with candy and regifted to me for my birthday in May! I will refill with something new for him for Christmas and start a new family tradition!

REALLY FUN!!!!

I sent this to my son in college for his birthday and added the duct tape wrapping. He LOVED IT!!! He said it was the best gift ever! I'm cool again!!! Who knew?! I'm trying to figure out who else I can send it to , so they will also think I'm cool!