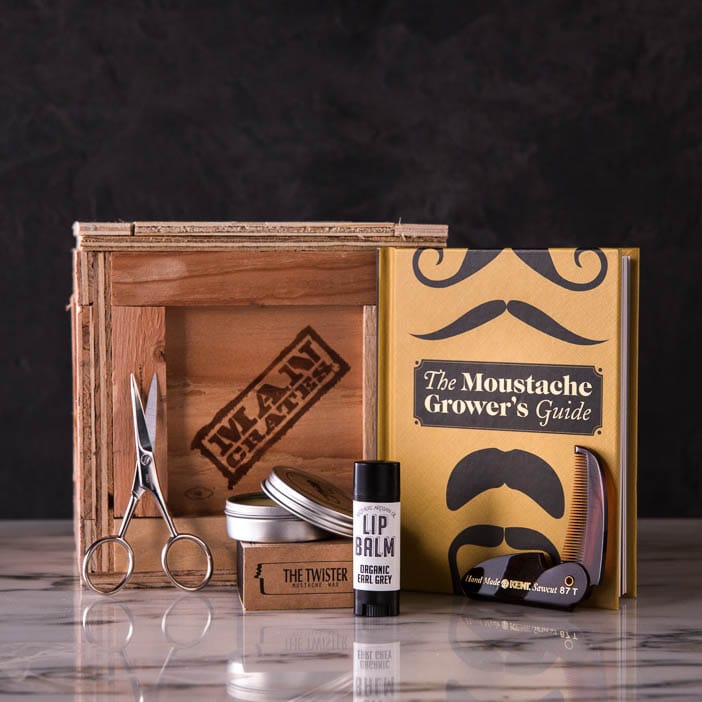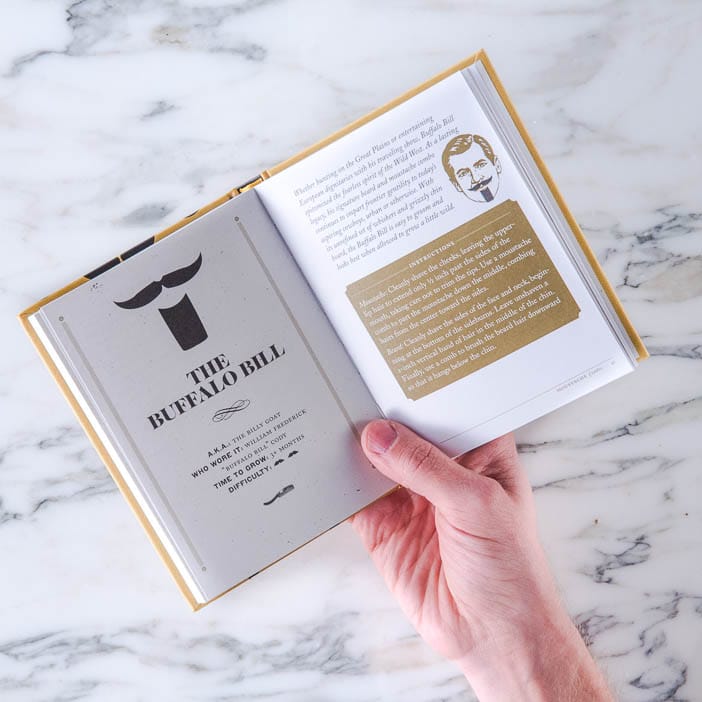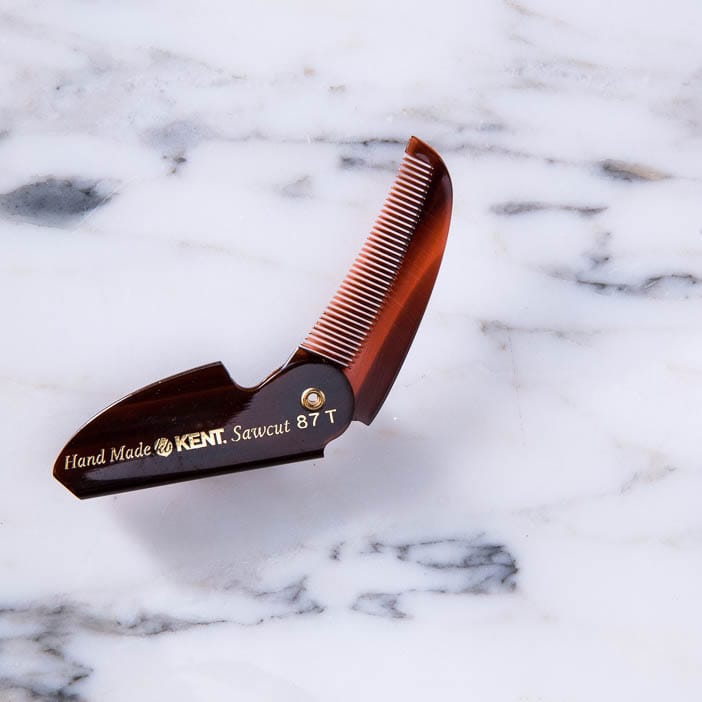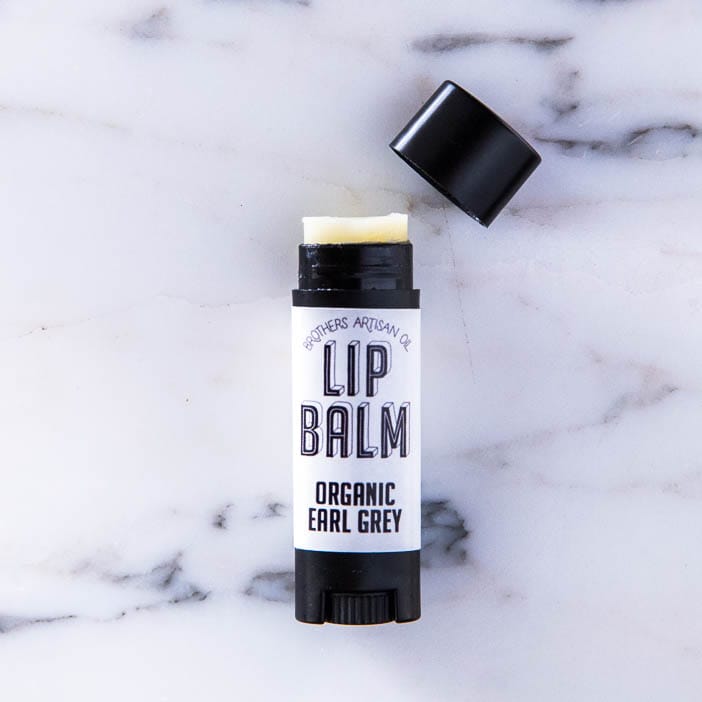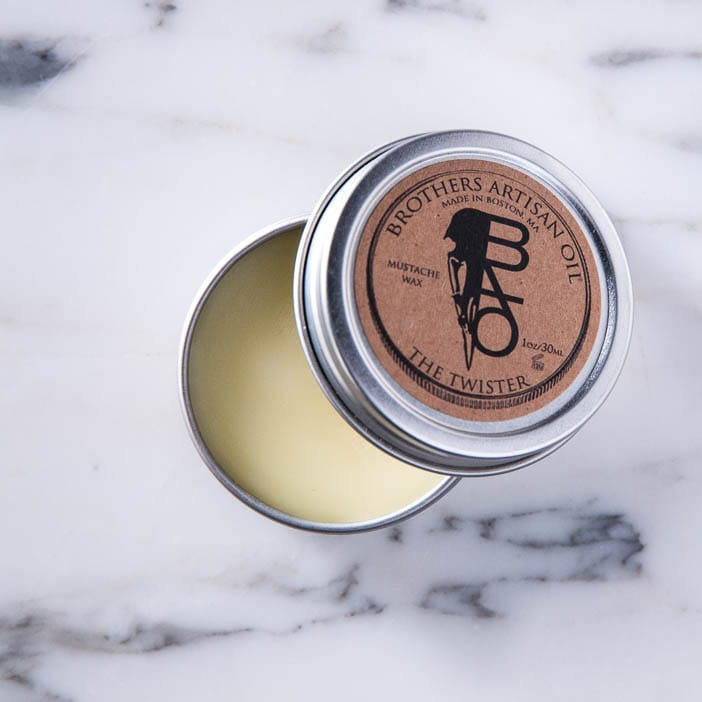 Dashing 'Stache Mini Crate
Oh no! Looks like Dashing 'Stache Mini Crate is out of stock
Click below to get notified when it's back in stock
Notify Me
In The Box
The Twister Wax, 1 oz
Kent Mustache Comb
Mustache Scissors
The Moustache Grower's Guide Book
Earl Grey Lip Balm
Crowbar
Crate
How It Ships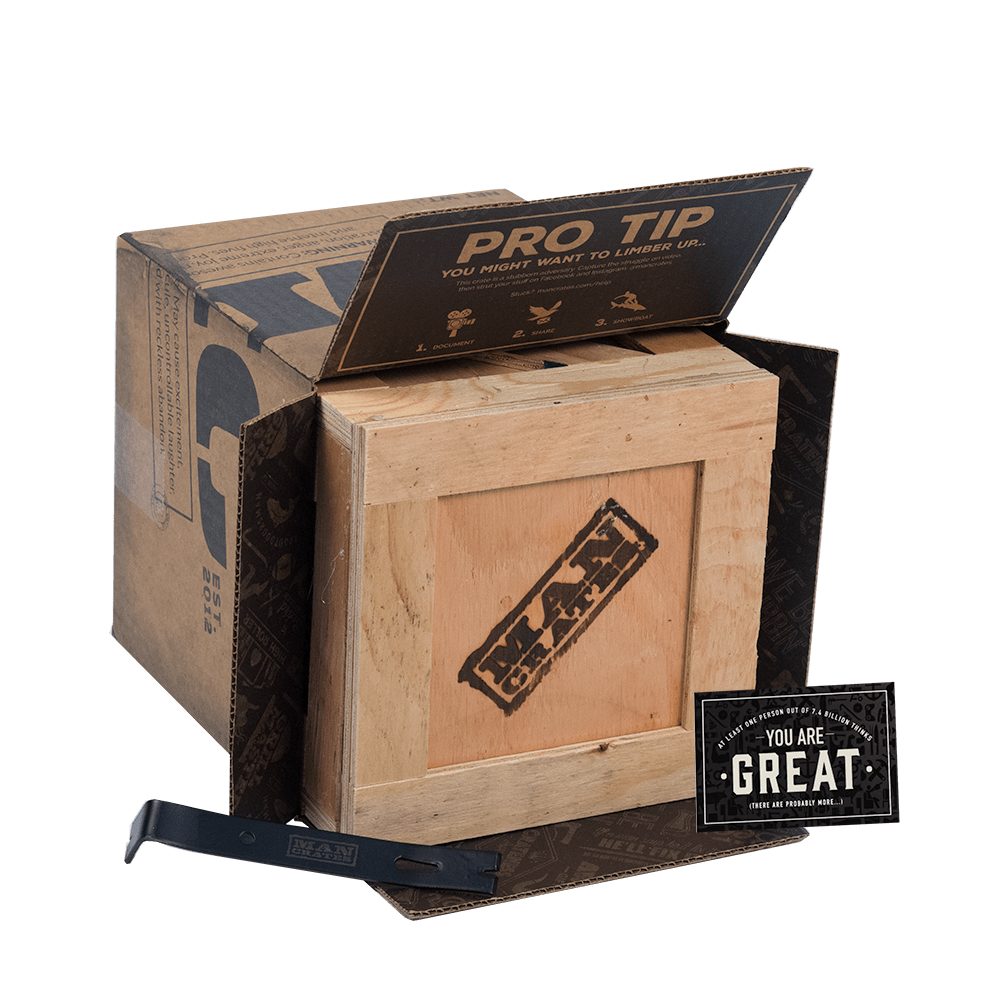 In a sealed wooden crate with a laser-etched crowbar.
---
Orders placed by noon PST will ship out same day

Choose your delivery date at checkout
Story
Mastery of Moustachery
Throughout history, a man's upper lip has served as the canvas for creativity. It all began with Roman abstract sculptor Groomius Waximus, who turned heads in the agora with the world's first handlebar moustache. And handlebars hadn't even been invented yet.
Let's fast forward a couple millennia to the art of grooming a must-admire moustache in the modern world. The Dashing 'Stache Mini Crate brings the goods to cut, curl, and comb even the most prickly bristles into his distinct style—whether he's drawing inspiration from moustachioed masters like Magnum P.I., Yosemite Sam, or an industrial push broom.
Moustachioed. Moustachioed. That's really fun to say.
f
Tools of the Trim
He'll snip it into shape with the Tweezerman stainless steel moustache scissors. Go ahead, try to stain 'em.
He'll be bringin' waxy back with The Twister all-natural moustache wax from Brothers Artisan Oil.
When disheveled just won't do, the Kent folding beard and moustache comb straightens things right up. Then, it swiftly folds away and takes none of the credit.
He probably doesn't have the skilled hand of an old-school barber. The Moustache Grower's Guide will teach him a thing or 20 and have him shouting "NEXT!" as he finishes up.
Customer Reviews
Perfect deployment gift!

The fun and useful gift for deployed guys! All the guys loved that it came in a crate that he had to break into and were jealous they didn't have an amazing mustache growing guide! Not to mention, the customer service is incredible, a really good company!