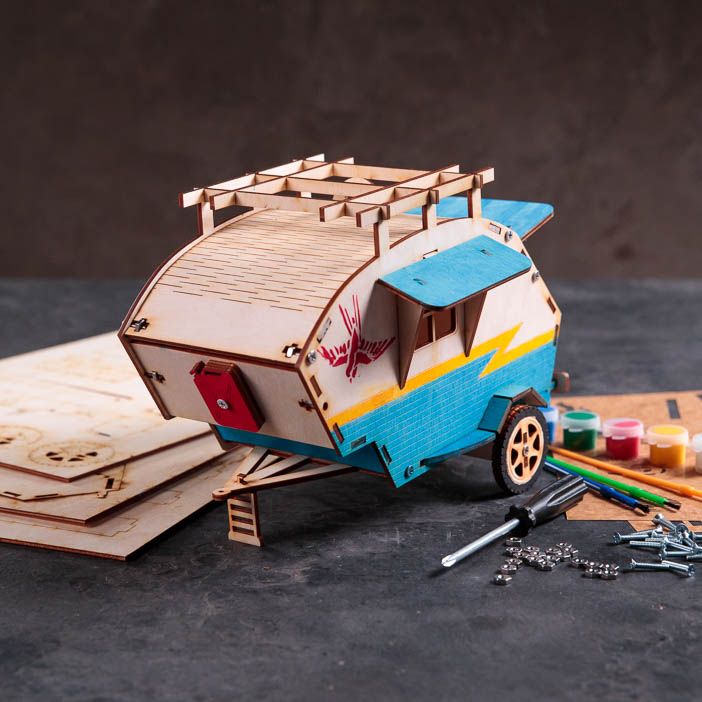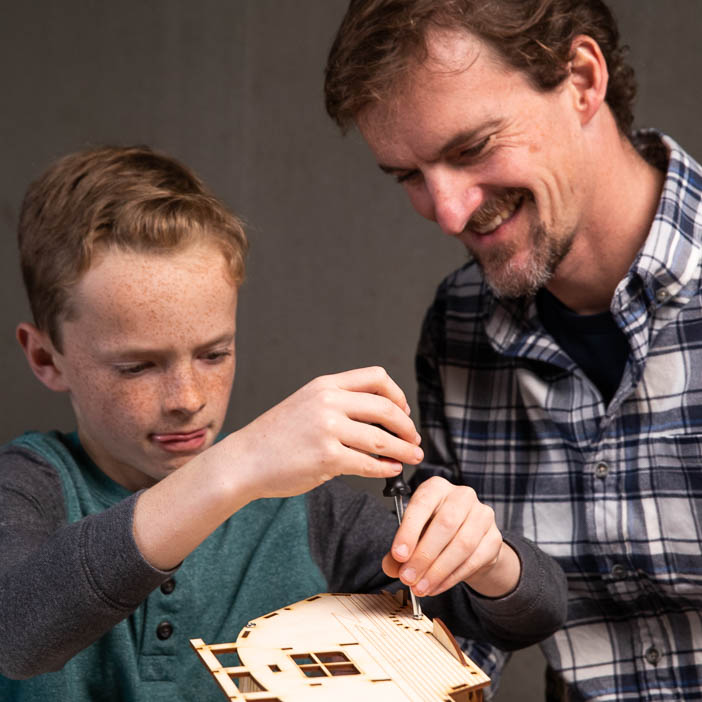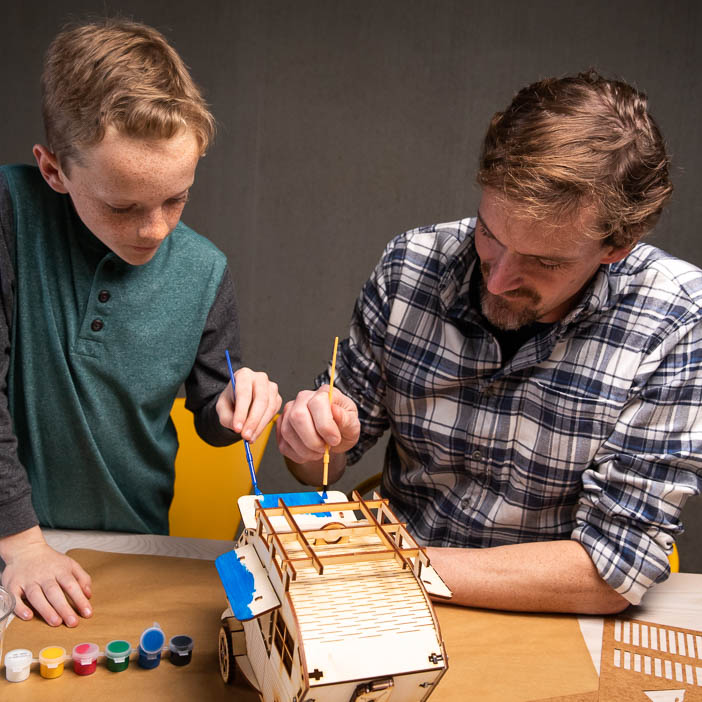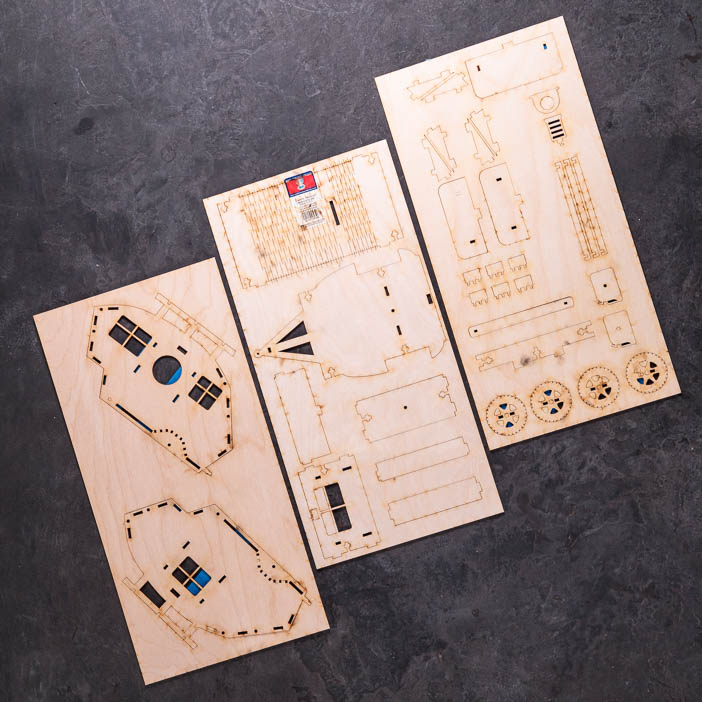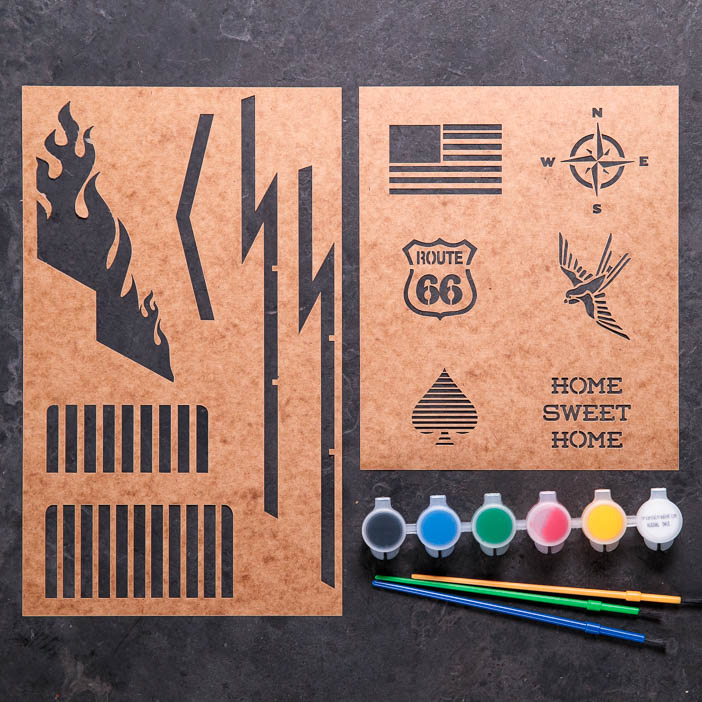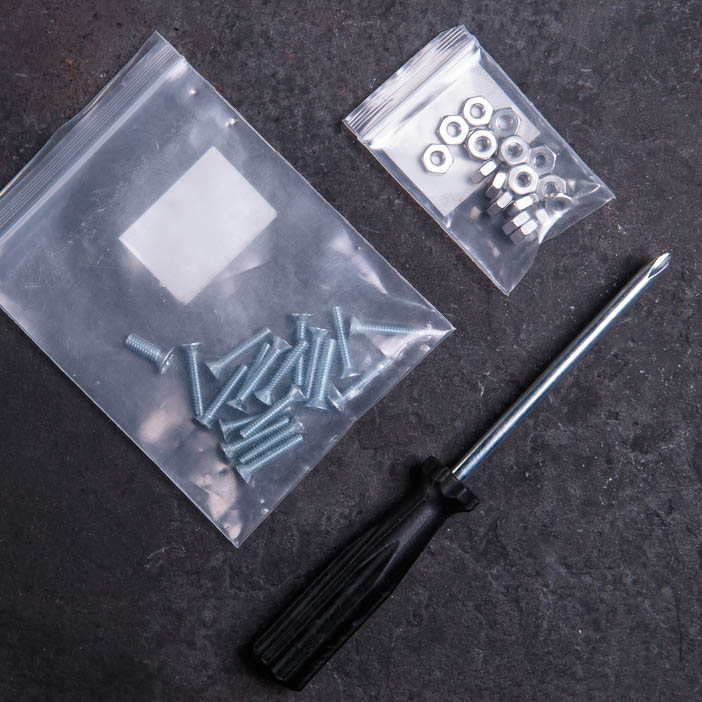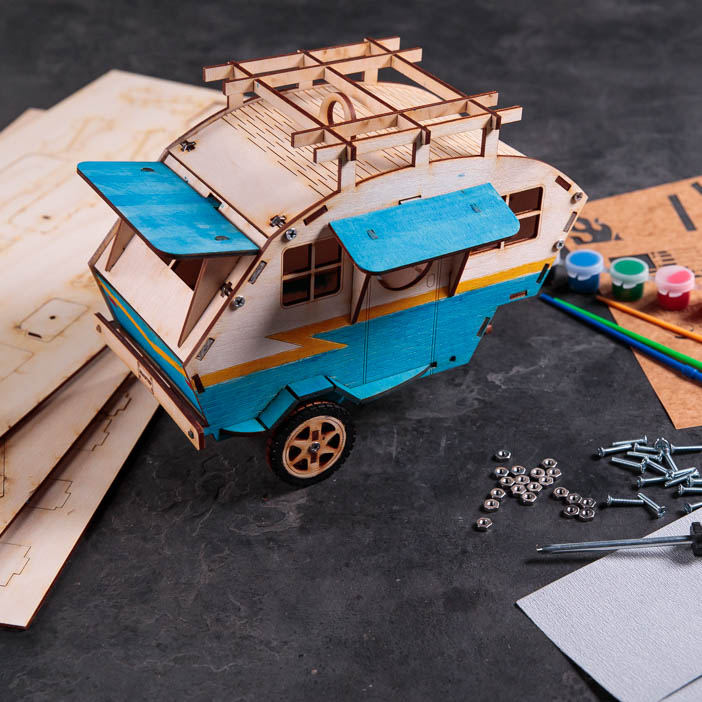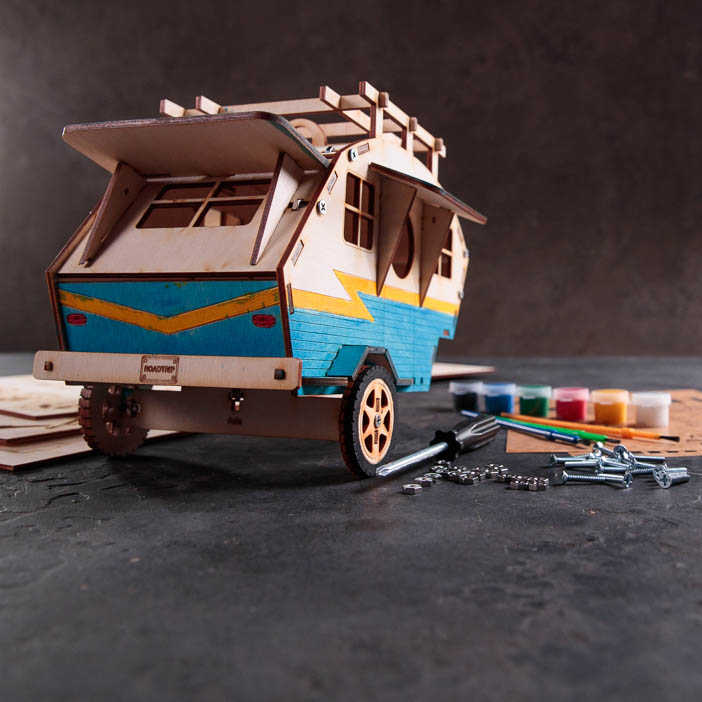 In The Box
Laser Cut Wood Pieces
14 Screws and Nuts
Screwdriver
Sandpaper
Assorted Color Acrylic Paint Pack
3 Paint Brushes
Instruction Manual
How It Ships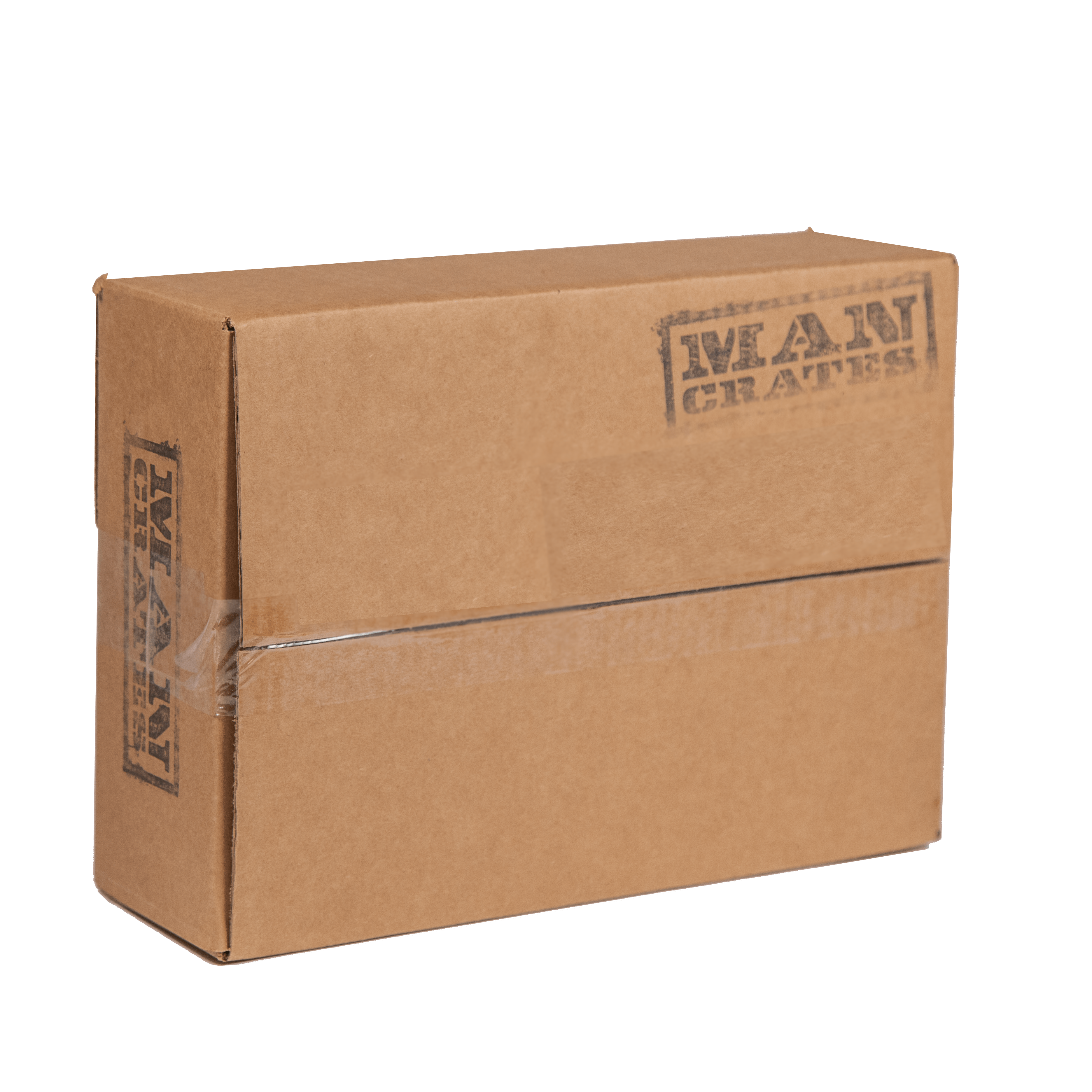 In an awesome cardboard box. Corrugated C Flute cardboard with regular slotted style... told you it was awesome!
---
Orders placed by noon PST will ship out same day

Choose your delivery date at checkout
Story
Birdhouse is the Wordhouse
It's a sad fact that millions of birds go without homes every year. It's understandable. Birds are great at a lot of things, but constructing load-bearing structures without opposable thumbs just isn't one of them.
That's where we come in. Building and decorating this RV-inspired birdhouse kit is a fun and constructive way to spend an afternoon with the family.
Help solve the bird housing crisis, and give him an activity that's sure to fly with the whole family. Fun and useful? That's two birds with one birdhouse!
Customer Reviews
Great gift to keep you busy!

I sent this to my Dad for Father's Day- he loved it! I can't wait to see pictures when he puts it together- and my stepmom will be in charge of decorating it(and making sure he follows the directions LOL). Next time I get him something, I"ll be sure to get the duct tape wrapping..or would that be mean? Nahhh! Thanks again for shipping this so quickly!

waiting patiently

I am waiting patiently to get this in the mail. With the virus keeping us inside, my husband and I will enjoy working on this craft together. I will write back after all is completed! I purchased the grilling man crate for my husband's birthday! He really loved that! He uses the suede bar-be-que gloves every chance he gets! TY, Man Crates P.S. How about adding a 'She Crate'??!! Just a thought!

My husband loved it

He is having such a good time putting this together and painting it. This is one gift he didn't see coming. Cool mancrates, very cool!

So clever

Hope this is back in stock soon! It looks like a super fun activity for a family. The description put a smile on my face and sparked some joy in my heart. Well done, Man Crates. :) wonderfully creative