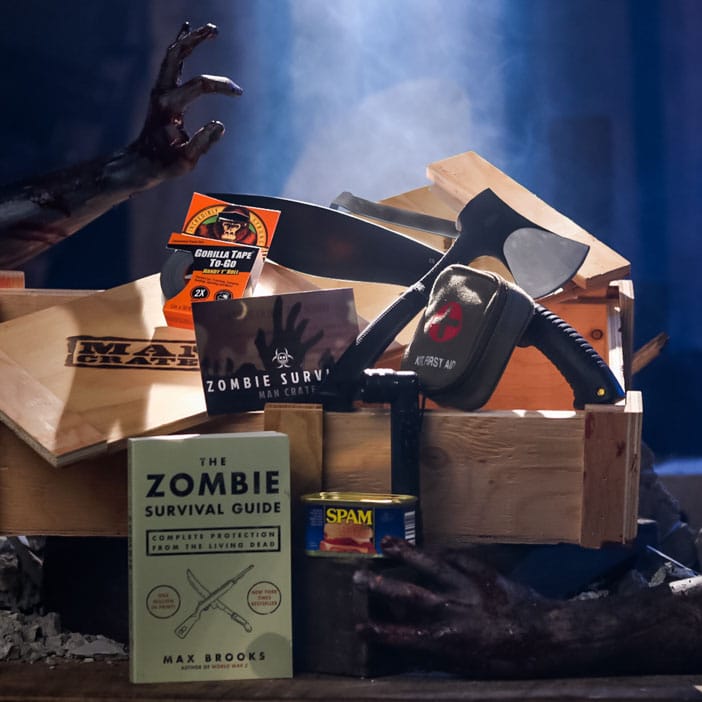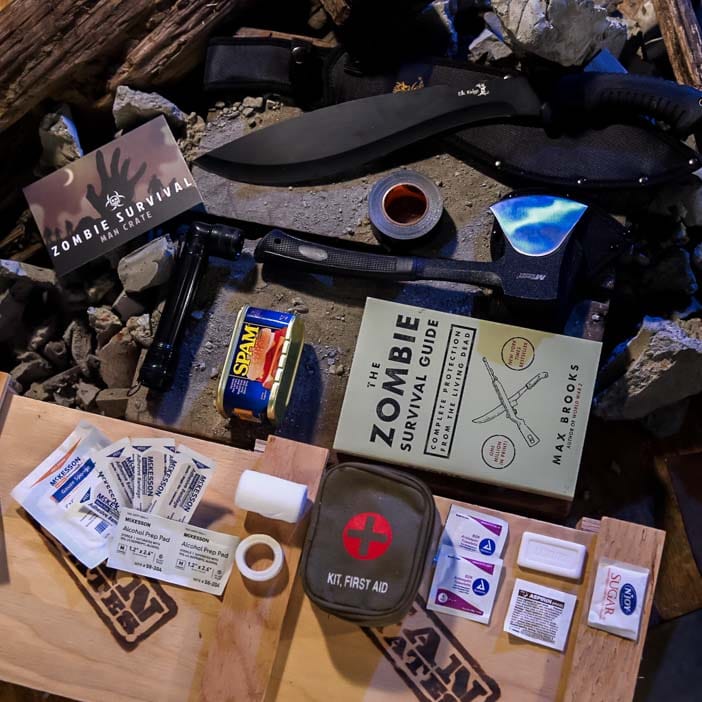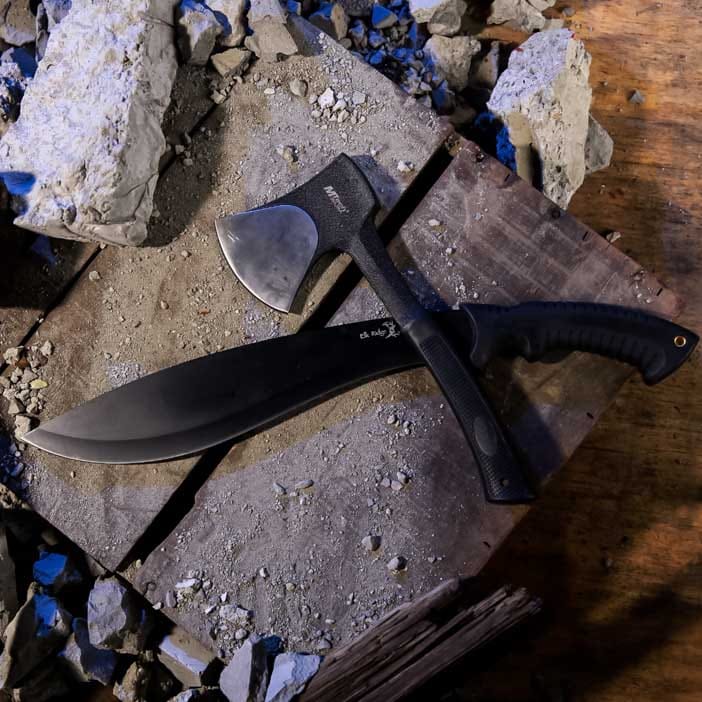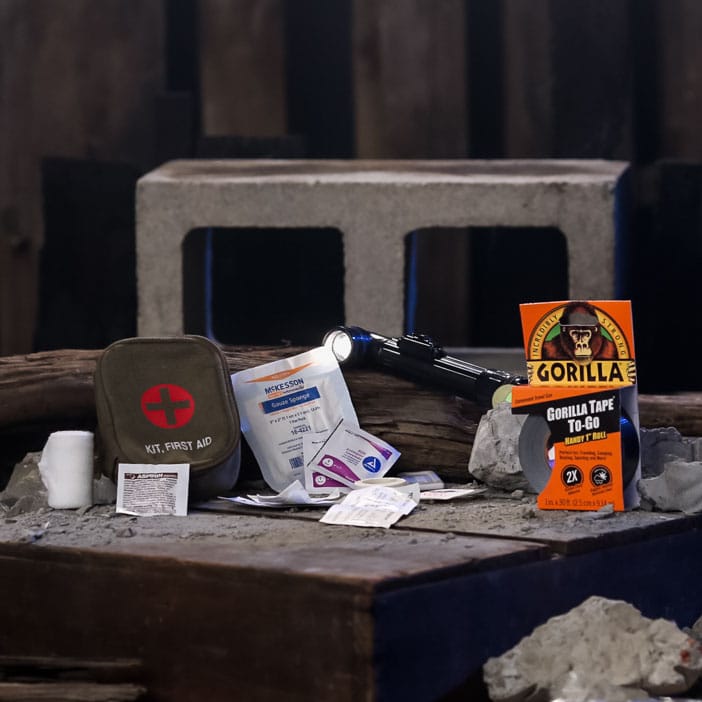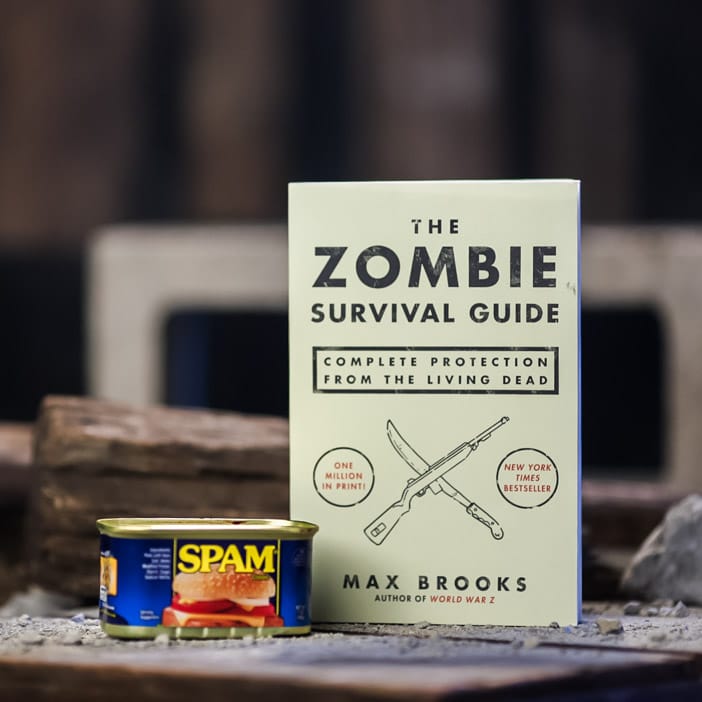 Oh no! Looks like Zombie Suppression Crate is out of stock
Click below to get notified when it's back in stock
Notify Me
In The Box
Keep Evil at Bay
Elk Ridge Machete

12.9" 3mm Stainless Steel Blade
Black Double-Injection Handle

MTech USA 11" Axe
Combat Essentials
Zombie Survival Guide by Max Brooks
Zombie Flashlight
First Aid Kit
Duct Tape
SPAM
How It Ships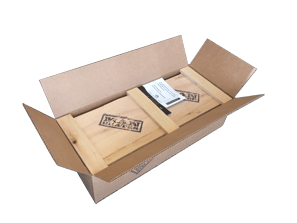 In a sealed wooden crate with a laser-etched crowbar.
---
Orders placed by noon PST will ship out same day

Choose your delivery date at checkout
Story
The Fully Equipped Team
After 13 days with little to boost our spirits, the salvage team hit the jackpot. In a warehouse full of rotten food and useless electronics we found a crate full of exactly what we needed.
A Serious Arsenal
The defense crew immediately claimed the MTech USA Axe – while the knife wields a little close for my tastes, it can dispatch a walker in a pinch. The axe is an all-purpose wrecking tool. This is not a toy.
Crucial Provisions
The first aid kit was also badly needed, and the patrol team looked like kids on Christmas when they saw the roll of duct tape. Heck, they even scavenged the wood from crate itself to shore up the gaps in our fences. The survival guide went a long way toward rebuilding the team's morale and reassuring us that there are probably others out there, fighting to live in this post-apocalyptic world.
And needless to say, you can never have too much spam.
Customer Reviews
Great Customer Service

The perfect gift, if your brother is into prepping and enjoys zombie films/games. Talked to Arden and received all the info I needed, concerning size, weight and info on German customs, to make my family Christmas trip with the mentioned item. Best Christmas gift ever.
Man Crates additionally sent me a surprise gift to enjoy this season. Thanks!

Awesome!

My husband LOVED, like sported a grin on his face all day and told his brothers and friends all about the gift, LOVED it. For a guy who typically doesn't care for presents, wrapping paper, fuss and loves zombies... this is perfect!

Freak'n Awesome!

My wife gave me one for a Christmas present. My first response was what the heck did she get me, especially being wrapped in "100 mile an hour" tape. Love the mini Cat's Paw, I will be adding it to my tools that won't damage kit. Loved everything in the kit and already recommenced it to several of our friends.

zombies!!!

My fiance loved the gift! It was perfect, he had a blast opening the crate and shifting through the items in the box. Perfect gift for zombie lovers. Also it was delivered right when they said it would be. Couldn't be happier with the experience.

Gift for my son

He had a little trouble opening the sealed crate, maybe use a little less glue lol when he finally managed to remove the lid, he was ecstatic with what was inside, and almost immediately started reading the book. Other family members were like where did you get that.
I saw him a couple of days after Christmas and he was about finished with it. He said it was the coolest gift ever and said he was going home to cook the Spam lol I knew I made a great choice in this gift