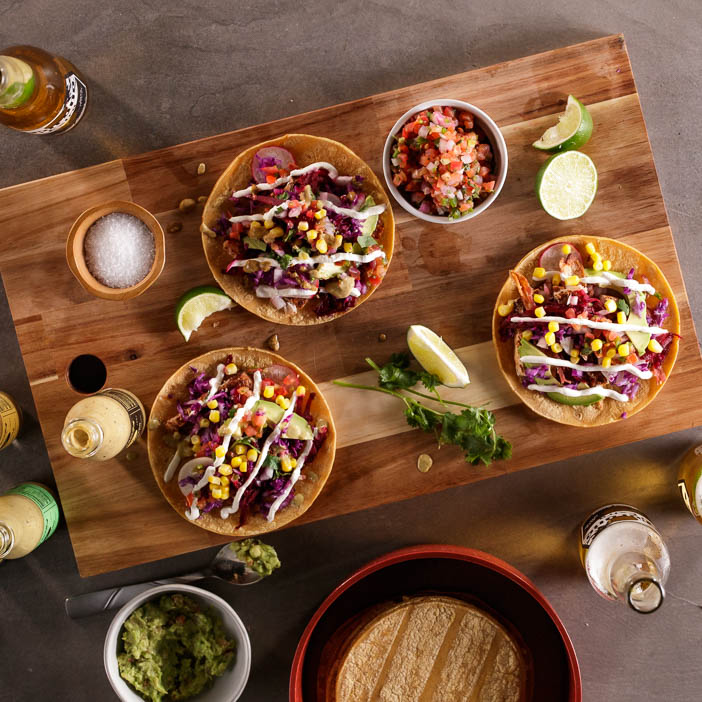 Oh no! Looks like Taco Making Kit is out of stock
Click below to get notified when it's back in stock
Notify Me
In The Box
Formosa Jalapeño Hot Sauce (5 oz)
Formosa Chipotle Hot Sauce (5 oz)
Formosa Habanero Hot Sauce (5 oz)
Victoria Tortilla Press (6.5")
Masa Flour (1 lb)
Victoria Tortilla Warmer (9")
Triple Taco Rack
How It Ships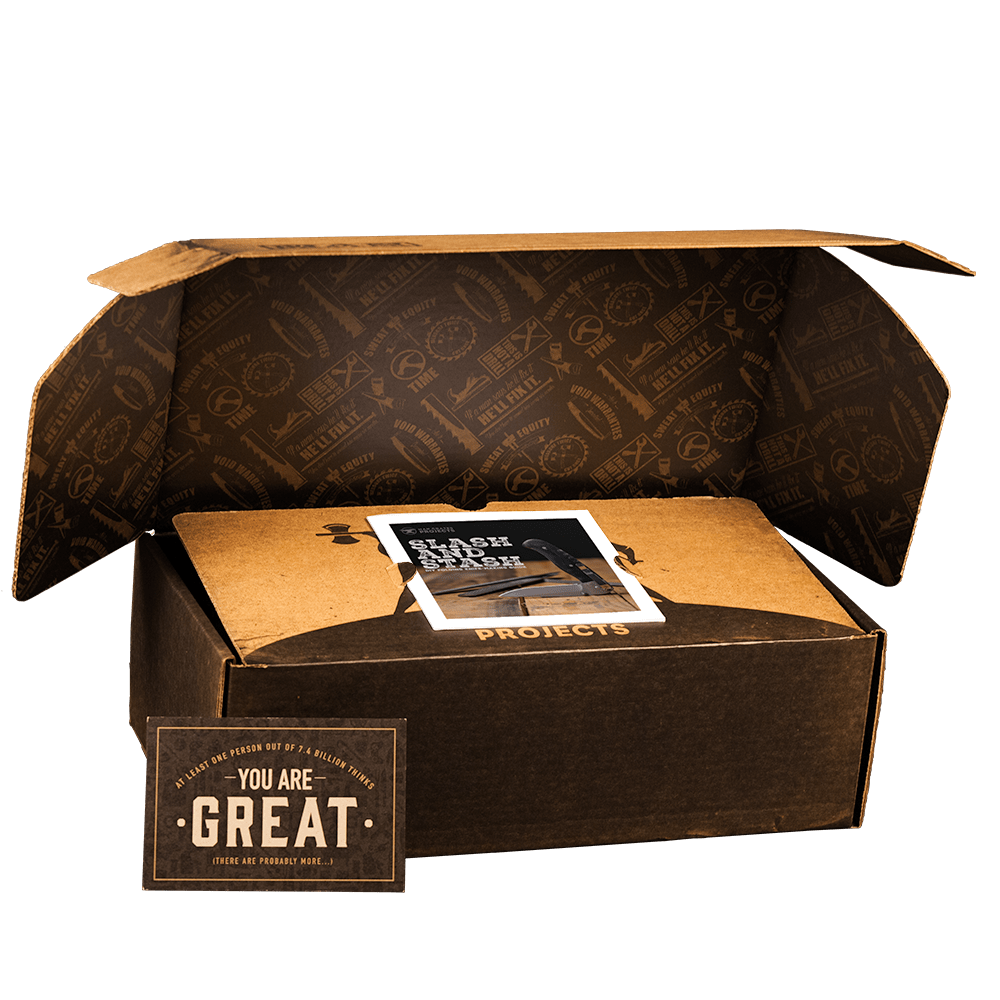 In an awesome cardboard box. Corrugated C Flute cardboard with regular slotted style... told you it was awesome!
---
Orders placed by noon PST will ship out same day

Choose your delivery date at checkout
Story
TACO NIGHT, EVERY NIGHT!
We're not snobby taco traditionalists; our best friend is a Choco Taco. But when the tortilla choices are "corn, flour, or Nacho Cheese Dorito Shell?" it's natural to question if we as a society have strayed too far.
We've created a cooking kit that takes the timeless taco back to its most authentic and appetizing roots. From expert instruction and artisanal ingredients to equipment basically dusted off from abuela's kitchen, the Taco Making Kit is Taco Night done right.
Celebrate the taco the way it was intended to be—delicious.
LET'S TACO BOUT IT
The difference between Taco Mania and Taco Mundania lies in the tortilla. This heavy 6.5" tortilla press, authentic masa flour, and tortilla warmer guarantees toasty, tasty tortillas.
Formosa combines healthy ingredients with a slow-cooked, traditional technique for fresh, flavorful hot sauces: habanero, chipotle, and jalapeno, the perfect trio for topping off tacos.
The Rule of Threes states that tacos should always be eaten in groups of three. Or maybe that was the Rule of Tacos? Either way, the triple taco rack will make that rule a reality.
Customer Reviews
From a mexican to someone special in the States

So, i am mexican and a special friend from the US loved tacos when he visited. So when i found you had a legit tortilla maker and a tortillero (aka tortilla warmer) i knew this was the perfect gift. The material and ingredients are the same we use in traditional mexican cuisine. No need to say the bday boy was trilled with it. Also right on time for 5 de mayo (tho mexicans never celebrate it, but thats another story :D)
Loved the brand. 5 stars

Loved it

I just got this for my boyfriend and it came today. I love these crates the only problem was the products inside were so heavy the bottom of the crate broke out. Thankfully the tape didn't fully rip so it was somewhat intact. He loved it so much!! And when his mom found out she was so jealous that I'm going to get her one too. I love these ideas so much I plan on getting more!

Great Gift!

I was very pleased with this gift that I purchased for my fiancé. He loved everything in this box, especially the Formosa Hot Sauce. We have purchased additional Formosa Hot Sauce because it was so good! Great Job.

i love it

i love how you can buy all of these things at Food 'N Stuff for a fraction of the price

Nacho Average Gift

Okay... so it's not a nacho kit, but the next best thing are TACOS! I received this as a gift and loved it. The process of making the tortillas was fun and easy (and delicious to boot). The sauces were really good and have been staples in my household.

I ordered one for my brother and my cousin. I can't wait to watch them open their crates on Christmas.