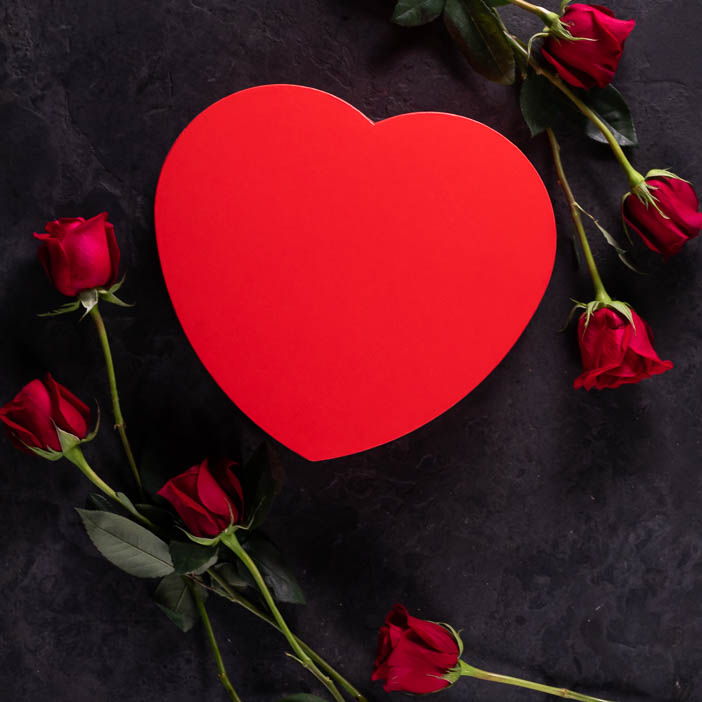 In The Box
Man Crates Exclusive Heart Box
Filled with 10 Beef Jerky Bits (0.5 oz each):

Classic
Garlic
Ghost Pepper
Habanero
Black Pepper
Root Beer
Root Beer Habanero
Whiskey Maple
Honey Bourbon
Sesame Ginger
How It Ships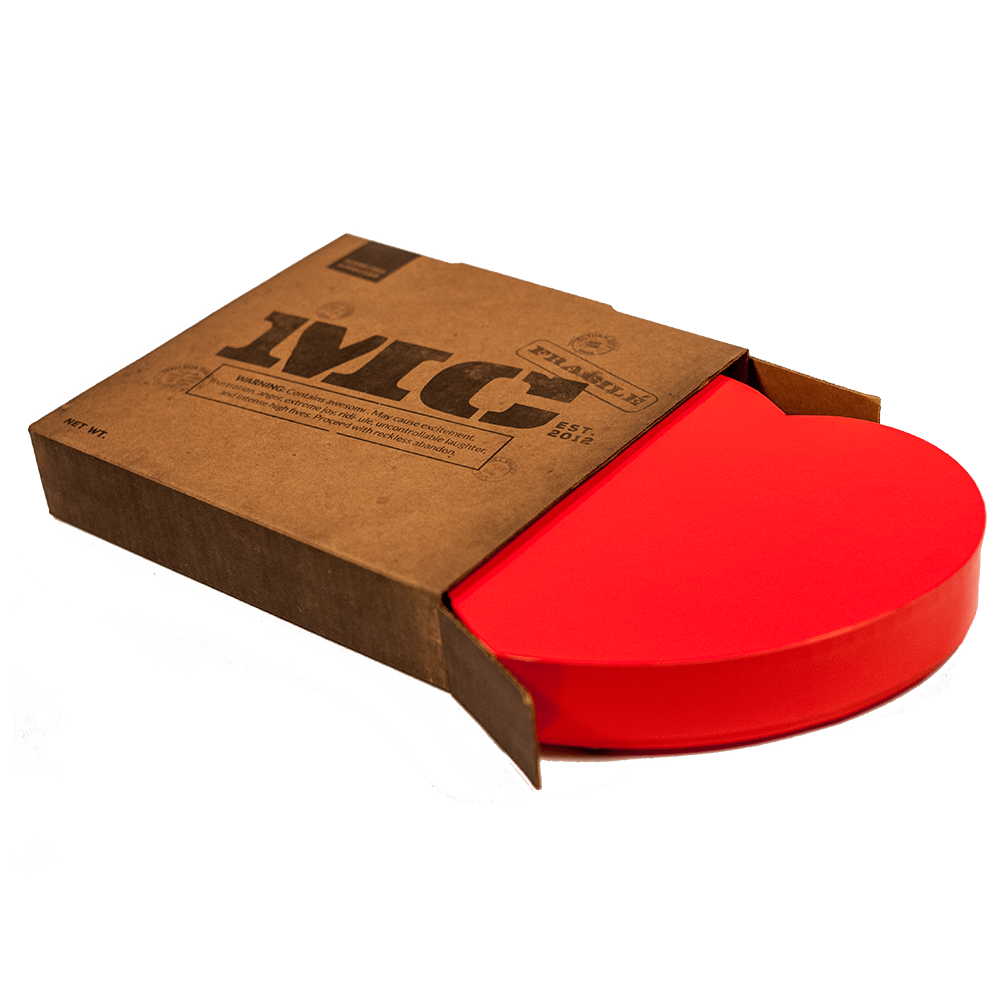 Packed inside a heart-shaped box and shipped in a cardboard box.
---
Orders placed by noon PST will ship out same day

Choose your delivery date at checkout
Story
On Romance
Some have called love a many splendored thing, others a battlefield. We call it confusing.
It's not that we don't get romance; the thrill of being showered by sweet nothings and also actual swoon-inducing gifts and makes total sense. It's just, we don't get anything we find romantic. Truth be told, a tub of bubbles and a pocketful of fancy chocolates doesn't really kickstart the ol' emotion-maker.
But the tides of tender affection are turning, and the male heart can now be cut loose from where it's been hanging high and dry all these years. The romanced man has a new champion in the Jerky Heart.
The Art of Meaty Romance
The Jerky Heart is a wholly-savory, hyper-sensual meat surprise of affection and flavor.
Spring the perfect romantic rouse with a sappy, heart-shaped box suggesting the tiresome chocolates of every year. But upon opening, his humdrum expectations and coarse, emotional exterior will be melted away by a passionate gesture of jerky.
There's no sentiment words can convey that jerky can't, but we'll still print your blush-worthy message of tender affection inside the box--right next to ten knee-weakening flavors of tender beef strips like Sesame Ginger, Ghost Pepper, or Root Beer Habanero.
Put the "man" back in romance with a total heart-sweller that charms him in his most fluent language: savory, seasoned beef jerky!
Customer Reviews
THE BEST JERKY!!!

My husband LOVES this jerky!! The best he's ever had!! Is there any way to buy larger amounts other than just what's provided in this little box? I've looked everywhere and don't see anything. Thank you Man Crates - another job well done!!!

Jerky heart

Got it for my brother in law and it made it by his birthday even though I thought it never would.
Great job!
He loved it and I love this site for every guy I know!

Excellent Jerky + Gift

I ordered the jerky heart for my husband as one of his wedding anniversary gifts from me! I was a bit sceptical about ordering a food product from an online vendor that I've never done business with!
I was put to easy, QUCKLY!
He absolutely loved everything about it, even the packaging. The brown shipping box was unique itself with all of the wording printed on it! The bright red, well made, heart was made of thick materials-not flimsy! Really great construction!
I found that the site was easy to navigate through with clear, easy to read and understand descriptions that was 100% accurate. I will say the same about the pictures.
He says that the beef jerky itself was the most tender he has ever eaten. Each has its own original flavor that he really enjoyed. Having different bold flavor profiles of tender beef jerky to pick from is really a great option.
His only complaint was that the clear, air tight packaging on each piece of jerky was a little hard to open!
Other than this, neither of us have any complaints! Man Crates we applaud you for your excellent products! We will customers for life!

Jerky Tie Box

Grandson got this for his granddad birthday and father's day since they are a few days apart. They were so good. Buying 2 more boxes.

A WOW gift

The cat sent the heart box of jerky to his Daddy (my husband). He absolutely loved it. He appreciated the way they were set up in the box and....well just everything! The cat is now in good standing with him.