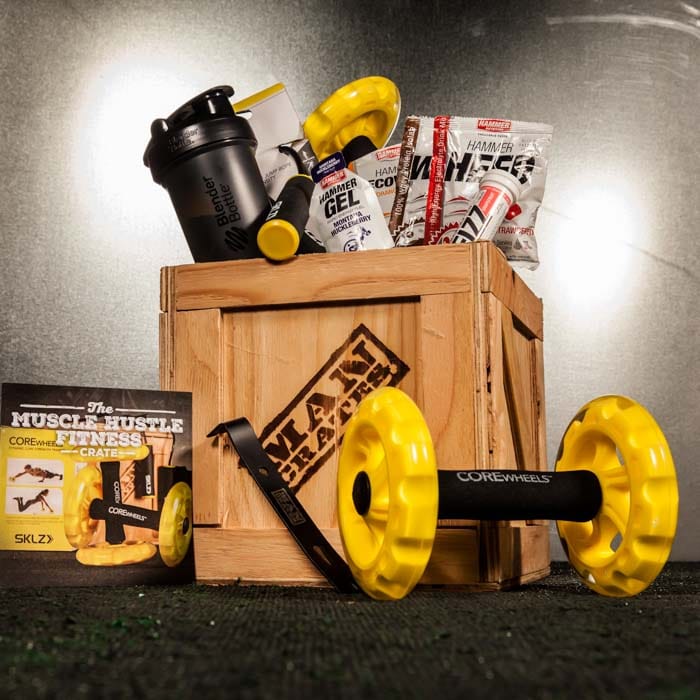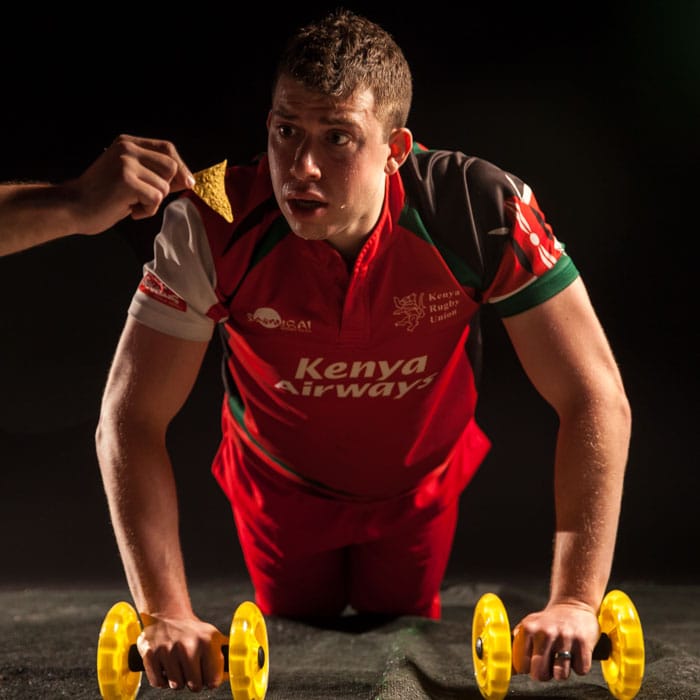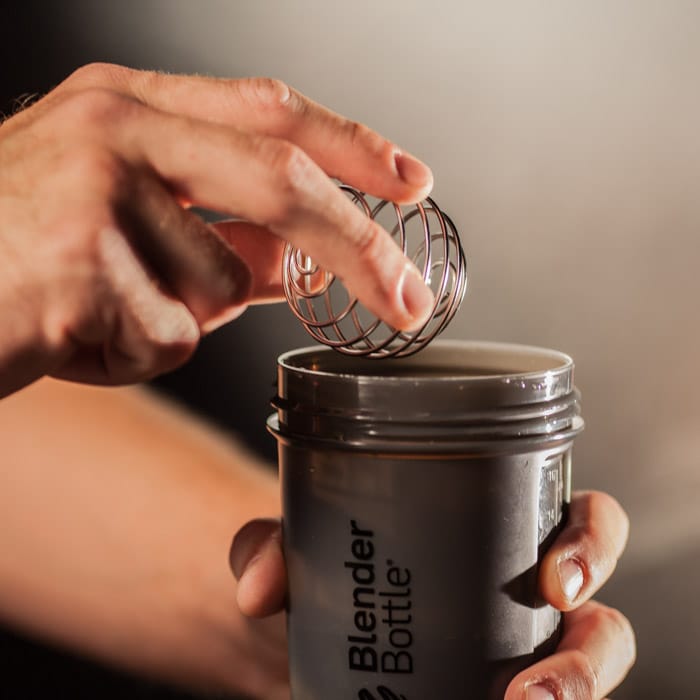 Muscle Hustle Fitness Crate
Oh no! Looks like Muscle Hustle Fitness Crate is out of stock
Click below to get notified when it's back in stock
Notify Me
In The Box
Workout Warriors
SKLZ Core Wheels
22 oz. Blender Bottle (Colors may vary)
Protein Powerhouse
Hammer Heed - Strawberry
Hammer Endurolytes Fizz - Grapefruit
Hammer Whey - Chocolate
Hammer Recoverite - Orange Vanilla
Hammer Gel - Montana Huckleberry
How It Ships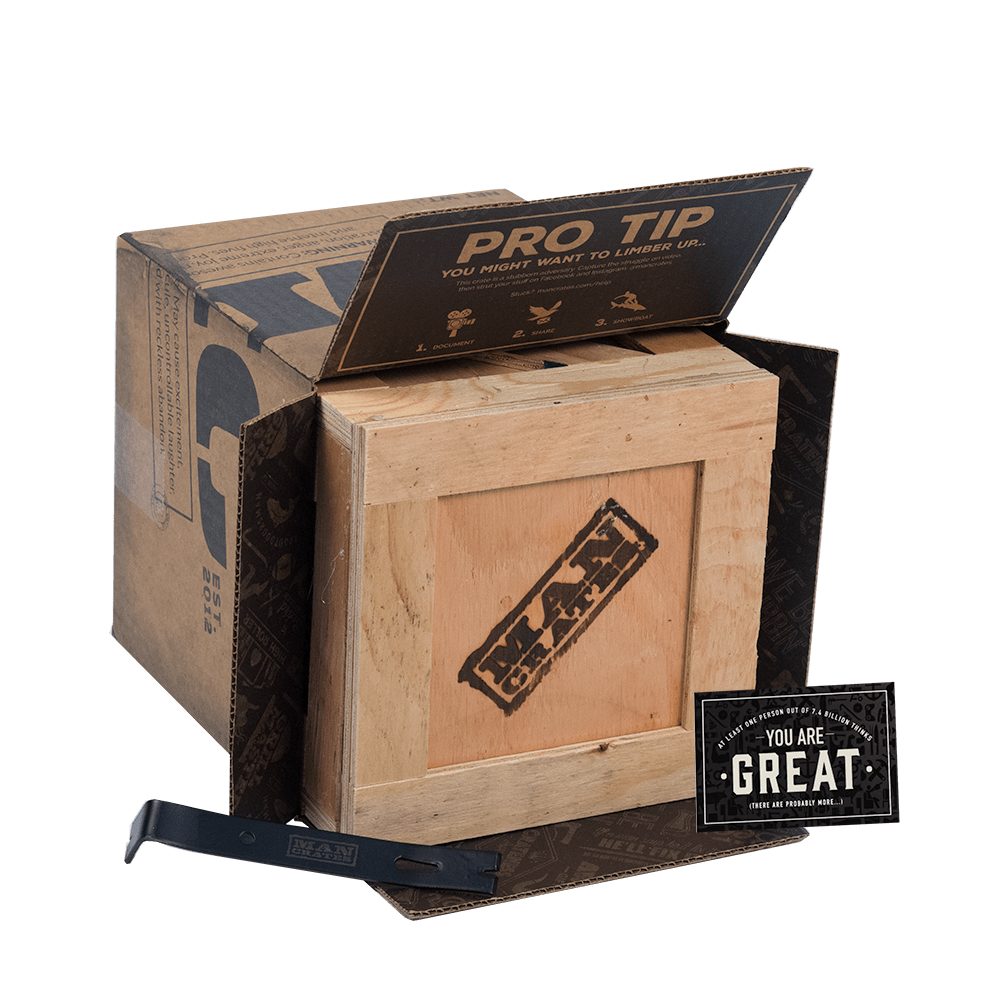 In a sealed wooden crate with a laser-etched crowbar.
---
Orders placed by noon PST will ship out same day

Choose your delivery date at checkout
Story
Musclemania
There's a crisis of strength sweeping through the gyms of America. Men have become overly-obsessed with vanity stats, "flexercising," and tearing up their perfectly good workout shirts for "ventilation" instead of focusing on obtaining functional fitness.
We believe real strength isn't about looking good in a spray tan and speedo for a panel of judges, it's about being equipped to handle whatever life throws our way...starting with a 25 lb medicine ball.
The Muscle Hustle Fitness Crate is the perfect (non-steroid) shot of performance strength for any guy, from the couch potatoes to the gym rats struggling to fit through narrow doorframes.
Cut To The Core
We've eaten our fair share of death hot sauces and once or twice accidentally set our warehouse ablaze, but we've never felt a burn as intensely as with the SKLZ Core Wheels.
Based on the strength-building routines of steamrollers, these dynamic strength wheels destabilize plank and pushup exercises to better engage the shoulders, torso, and hips. They're lightweight and portable and can be used anywhere with flat space and gravity.
The Incredible Bulk
There's a better way to bulk than indulging in that second and third plate of lasagna. The Hammer Nutrition supplement starter kit includes chocolate whey powder, pre-workout heed, energy gel, endurolytes fizz, and perpetuem to help prevent muscle fatigue. It's not lasagna-flavored, but it's still mighty tasty.
The Cyclone Cup is a 20 oz. bottle with a built-in 6 oz. dry storage compartment and cyclone mixer for creating muscle potion on the go. Just pour, shake, and transform into the Incredible Hulk with milder mood swings.
The road to an unflappable core is only a wheel away with the Muscle Hustle Fitness Crate.
Customer Reviews
Valentines package

Great gift, my boyfriend enjoyed it and didn't take him too long to open however I was disappointed there was no crowbar in the package, luckily he has his own tools that he used to open it but if this is something that should be in each package please provide it since that's the whole point with opening up the crate. But the products inside I was very pleased with. Hopefully my next order will have the crow bar 🙃

Muscle and Fitness Man Crate

I ordered a second crate for my husband and this year for Valentines Day. I will say that we are both extremely disappointed with what I paid and what he got. The price of this crate falls no wheres near the contents he received. I will definitely be thinking twice before I order another man crate.

Man Crates Response: Hi there,

Thanks for your feedback, I'm so sorry to hear you were disappointed in the crate you received. We do our best to offer a great value for the price and I'm sorry to hear we missed that mark for you!

That being said, we're happy to work with you to make this right by offering a discount or to arrange a cost free and hassle free return pick-up at the location of your choice if you just want a full refund. Give us a call at 866-902-7260 and we'll do our best to make you happy, thanks!

The best gift!

I got the Muscle Hustle Fitness crate for my 31 year old son, father of twins, who likes to workout. He loved the actual gift, as well as the thrill of trying to open it! It took 10 minutes and he had to bring out his own hammer as leverage, to use with the crowbar. His wife took a video. SO much fun! He recommended the website to coworkers.

Anniversary

My husband is a big fitness guy. He runs marathons and is really into healthy eating. I picked this out and he was so happy.

Valentine's GIft

Shipping was really fast git in a couple of days! He Loved it!! took 15 Min to open :D but end result was great! will definitely be ordering again in the future