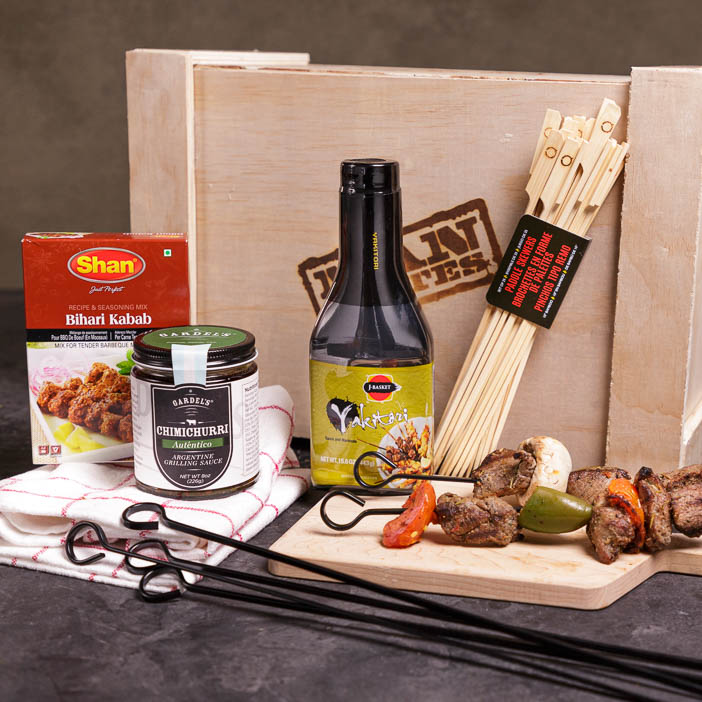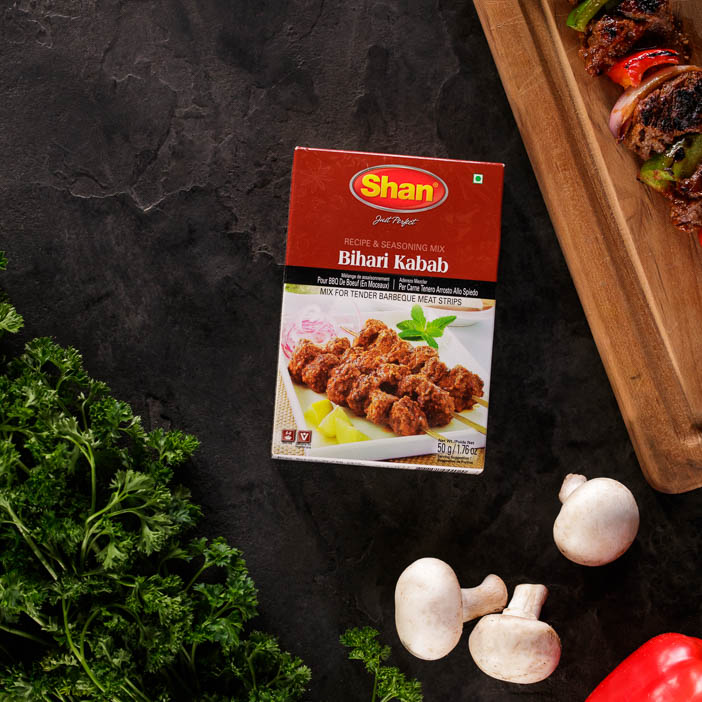 In The Box
The Flavor Enhancers:

Shan Bihari Kabab Mix, 1.76 oz
Gardel's Chimichurri Auténtico, 8 oz
Yakitori Sauce 15.6 oz

The Tools:

Non-Stick Skewers, Set of 6 (13.25" length)
Bamboo Paddle Skewers, Set of 25 (10" length)
Absorbent 100% Cotton Towel (30" x 20") *Style/color may vary
How It Ships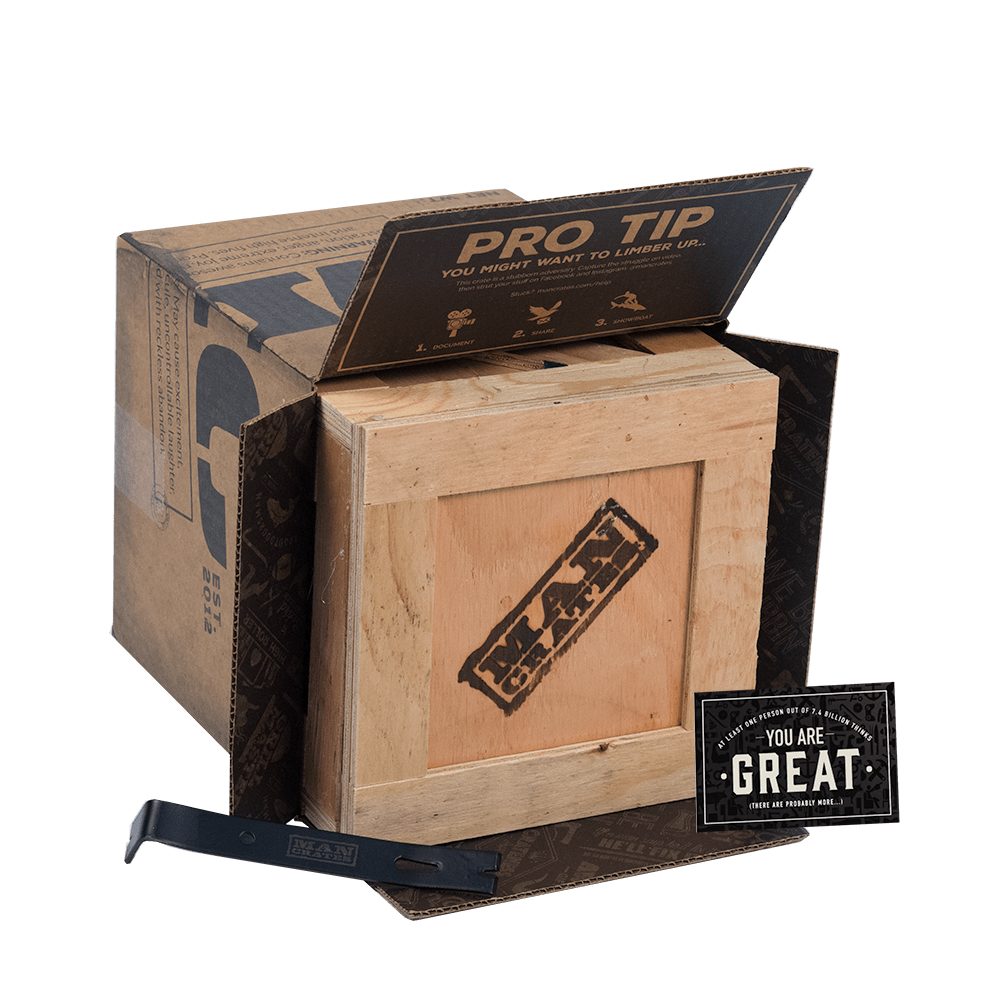 In a sealed wooden crate with a laser-etched crowbar.
---
Orders placed by noon PST will ship out same day

Choose your delivery date at checkout
Story
It's Good to Be King
As meat eaters, we're wary of new trends. But when you think about it, a kebab is just a better version of a fork. Why use four tiny spikes when you can fit ALL the meat onto one, humongous super-spike?
The Kebab King Crate contains all the supplies, skewers, and sauces he'll need to cook up delicious, drool-worthy kebab recipes from across the globe. Because variety is the spice of life, and when it comes to kebabs, spice is everything.
Crown him the undisputed King of Kebabs with the Kebab King Crate.
Skewer Points:
Flat, non-stick skewers are perfect for handling larger meat cuts and veggie chunks, while the paddle design of the bamboo skewers make prepping, cooking, and tasting easier than ever!
The Indian Bihari Kabab is a popular street food in Kolkata. This kebab is best enjoyed with piping hot Naans.
Chicken Yakitori is an easy Japanese grilled dish served on skewers. The meat is basted with a savory-sweet sauce as it slowly cooks over a hot barbecue grill. Perfect as a quick appetizer!
Argentinian Chimichurri is made of finely chopped parsley, minced garlic, and red wine vinegar. It's a delicious table condiment for nearly any grilled meat…okay fine, every grilled meat.
Customer Reviews
Perfect Gift

This was an awesome experience for my dads birthday. I got it with the duck tape and it was well worth the extra money to see the look on his face. The box was great quality, it took him a bit to open. All the products were amazing quality. Will be using this for all the men for Christmas.

Perfect!!

Awesome Fathers Day gift from my daughter, he loved it! From opening the crate to going thru it. Top quality too!
Thank you!