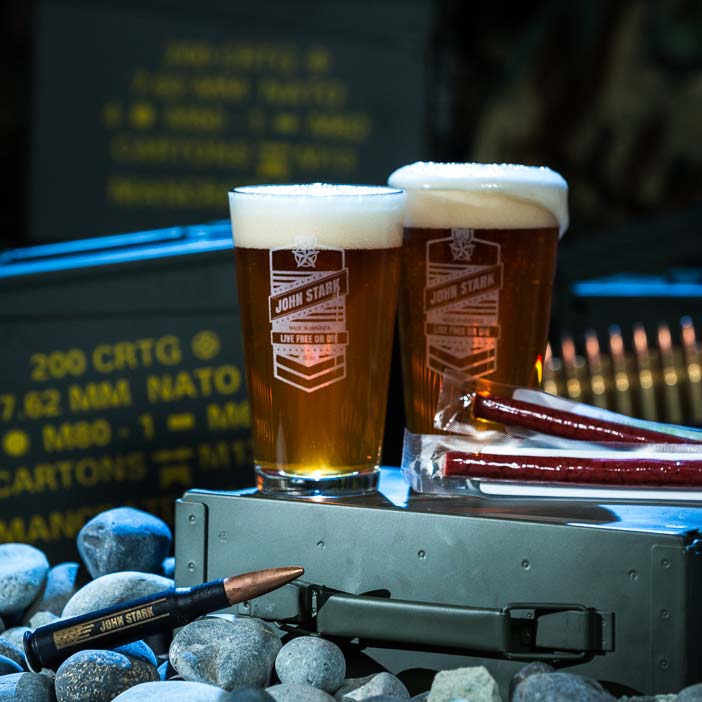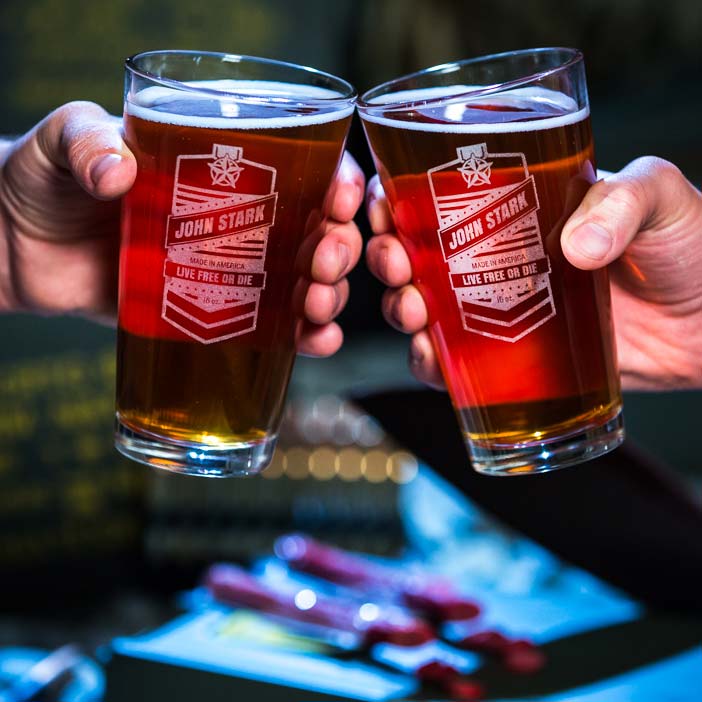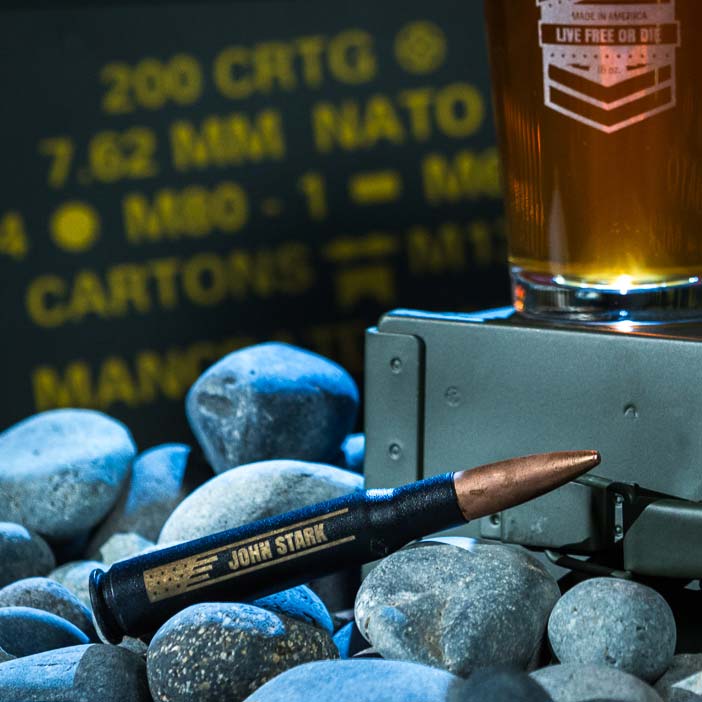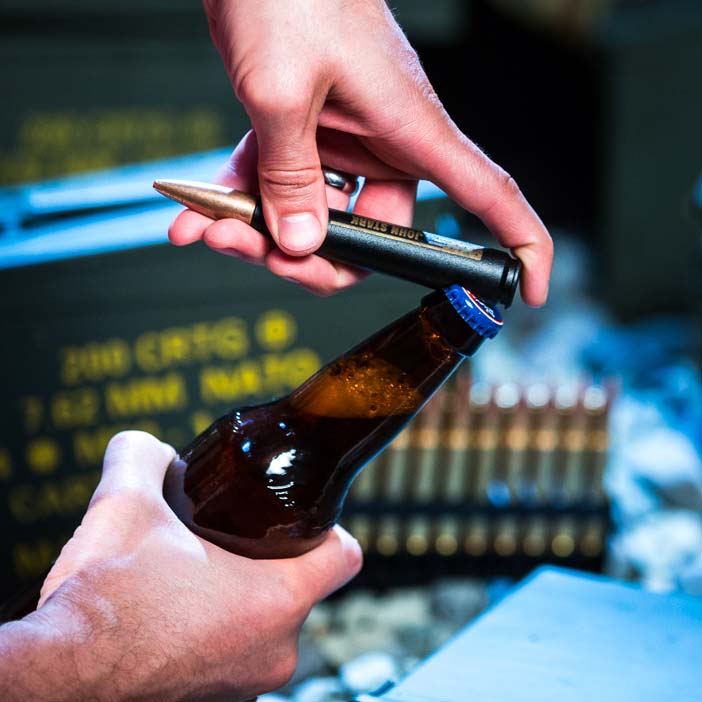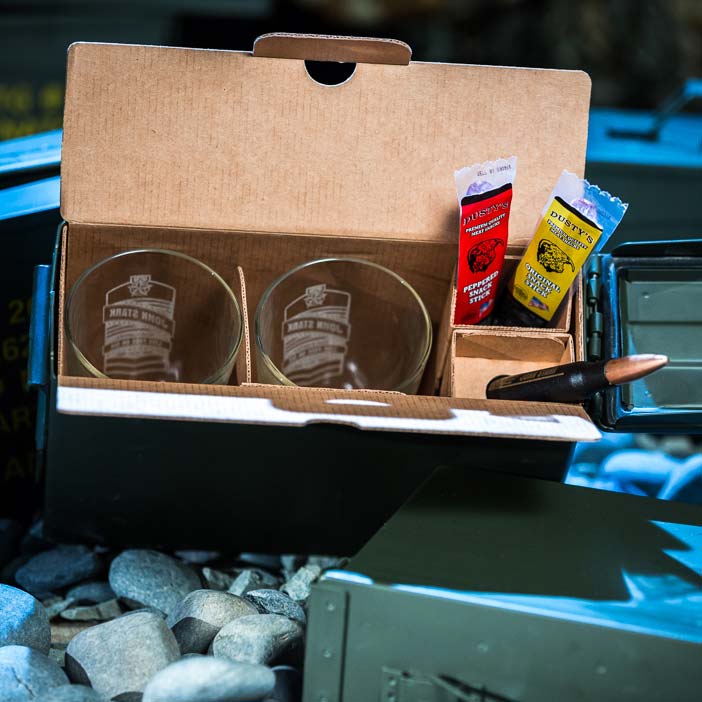 Personalized Pint Set Ammo Can
In The Box
2 Laser-Etched Pint Glasses
Personalized .50 Cal Bottle Opener
Peppered Jerky Stick
Original Jerky Stick
Temporarily substituting an additional Peppered Jerky Stick
NOTE: Personalized Pint Set Ammo Can does not ship in a crate, and requires two business days of processing time.
How It Ships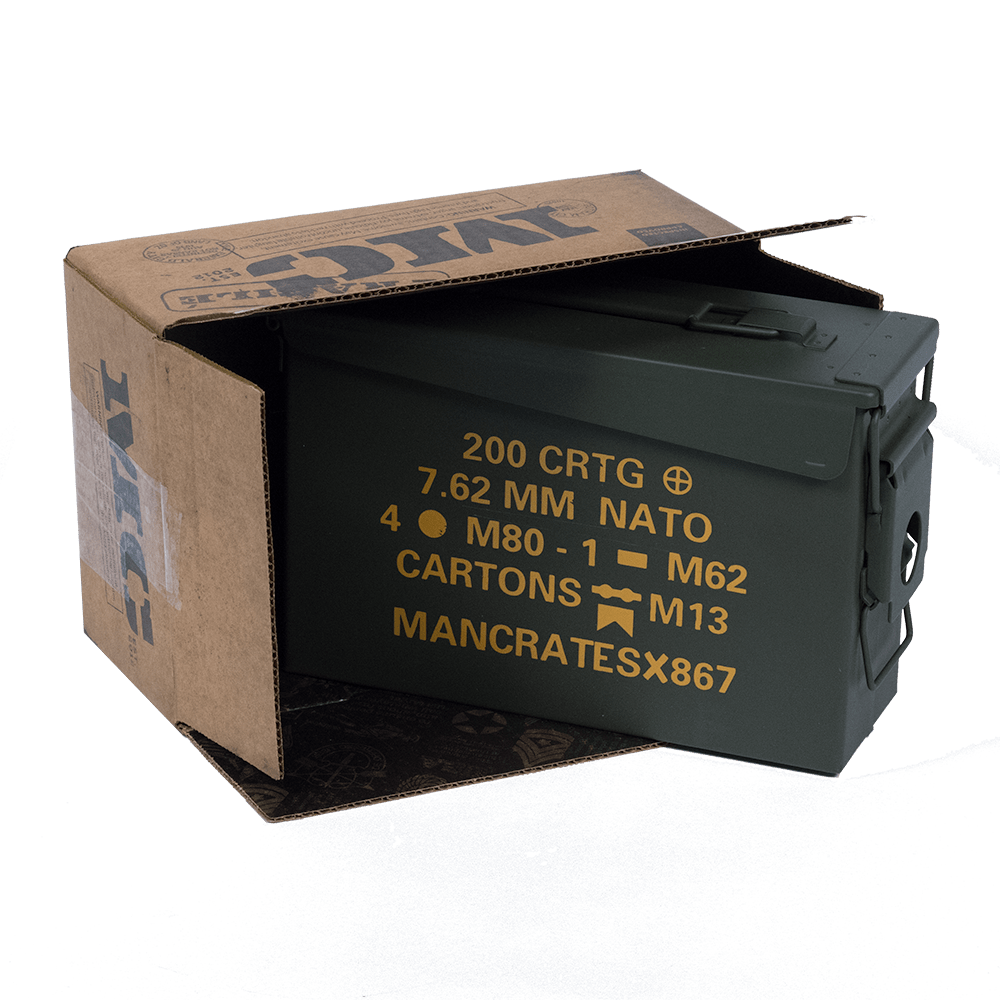 In a Man Crates Ammo Can. Air-tight, waterproof, and virtually indestructible.
---
Some shipping restrictions apply

Choose your delivery date at checkout
Story
The World Is His Man Cave
A man's insatiable appetite for adventure will lead him to Earth's highest peaks, deepest caverns, and soon, neighboring planets--but none of these places adequately cater to his second-most pressing appetite: beer.
But we've built a gift that lets him have it all. Whether he's crag climbing, spelunking, or riding a rocket to the grand opening of Raging Waters: Mars, the Personalized Pint Set Ammo Can will always ensure an awesome pint by his side.
Go Forth And Drink
With the Personalized Pint Set Ammo Can, he'll never have to endure the harsh humiliation of asking, "where can a man get a decent drink around here?" because he'll always have a pair of personalized, laser-etched pint glasses tucked safely in the indestructible ammo can handcuffed to his wrist.
There's only one bottle opener that can withstand the intrepid demand of the adventurous man, and that's the personalized bullet bottle opener. This .50 caliber bullet with his name engraved on the side is the second coolest way to open a beer with a bullet. And man cannot live on beer alone, which is where the two delicious beef sticks come into play.
The Personalized Pint Set Ammo Can has all the essentials he'll need to get his beers and best buds out of the house and into the world.
Customer Reviews
Pint set ammo can

My wife got me this for my birthday I was blown away I love it We Plan on doing a lot of Christmas shopping for the whole family here There seems to be a little bit of everything for everyone

Great quality, fast shipping!

My husband loves it. Only took 2 days to process my personalized order!

Perfect gift

I ordered this for my dad for Father's Day. He loved it, and everything is great quality! Thank you sooooo much!

Man Crates Patriots Pint glasses

Love it. Love everything about it. Truly a fun exciting gift and experience. My wife was rushing me to open it up. Great design, quality and appeal. I will take advantage of your company in the near future for business gifts.

Thank you!

Brian Makris
President & CEO

Perfect!!!!

This turned out perfect! Gave an early Valentine's Day present and he loved it.