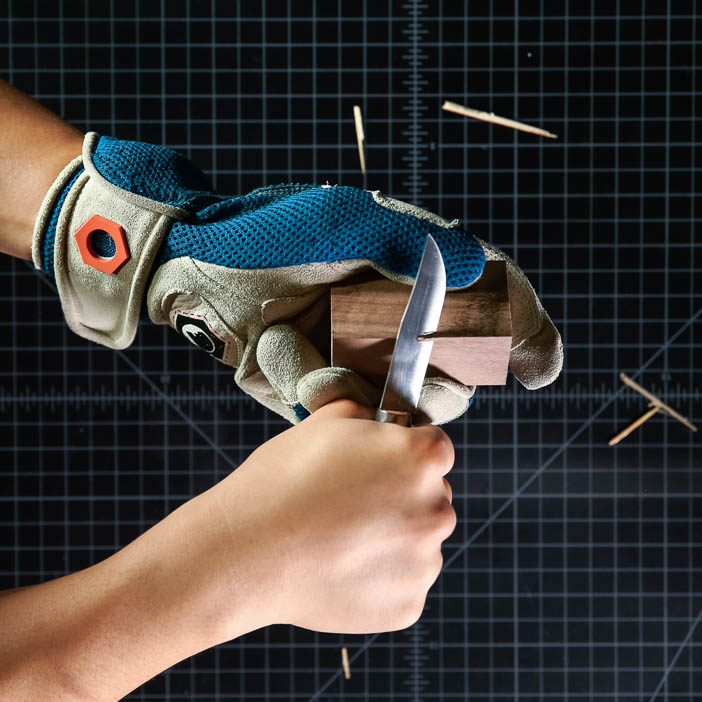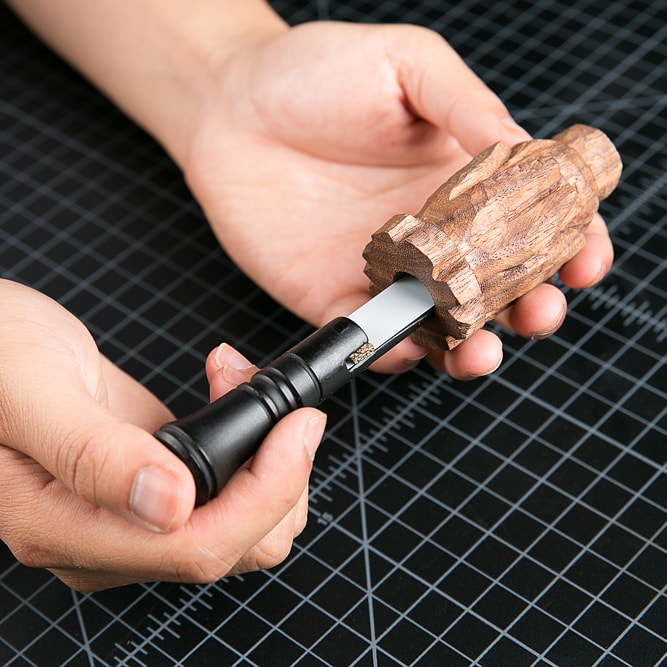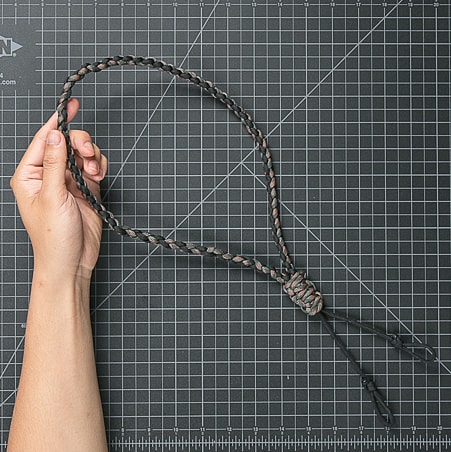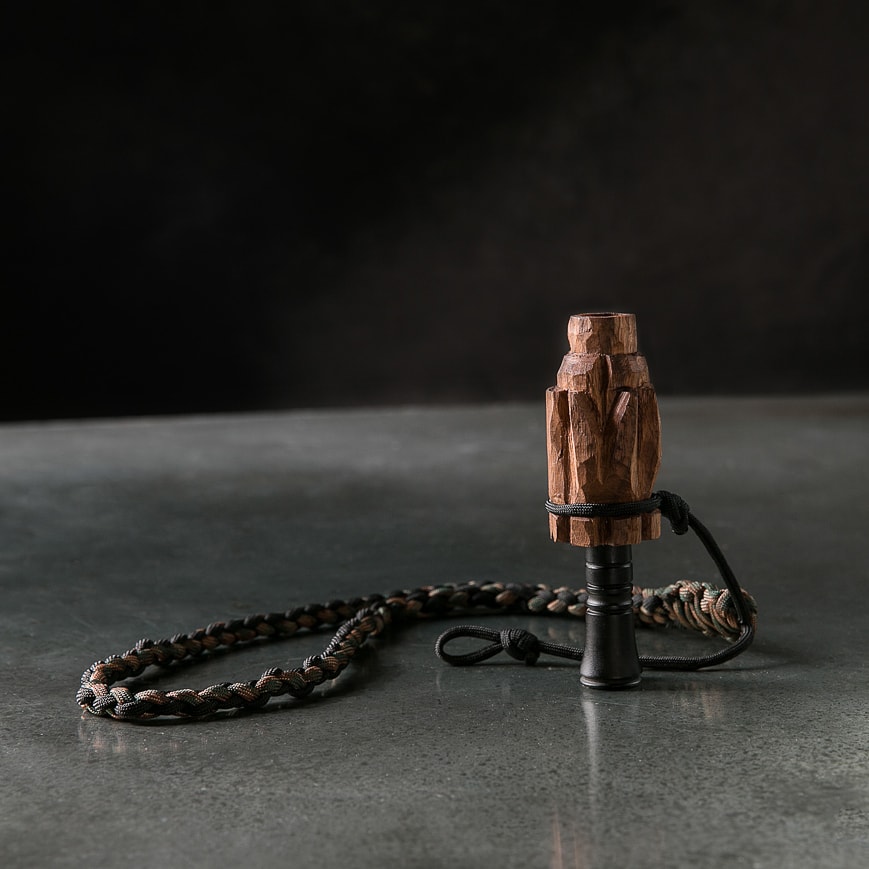 In The Box
2 Walnut Carving Blocks with drilled Barrel
Insert
2 Reeds
Wedge
Opinel Knife
Lin Speed Oil Wood Finish
2 ten feet strands of Nylon Paracord (550 lb)
How It Ships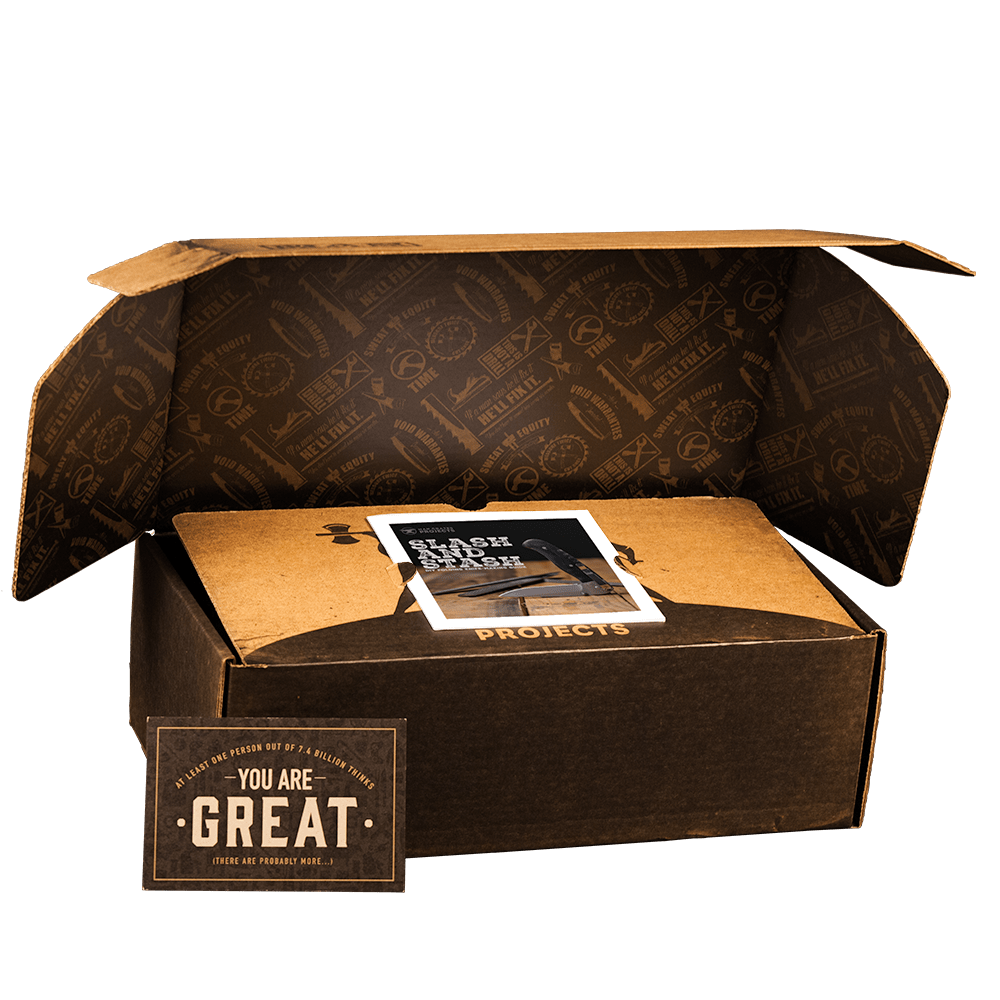 In an awesome cardboard box. Corrugated C Flute cardboard with regular slotted style... told you it was awesome!
---
Orders placed by noon PST will ship out same day

Choose your delivery date at checkout
Story
Finding His Calling
Ask anyone other than Elmer Fudd and you'll hear that shouting "heeewww, ducky, ducky" while staring down the barrel of a shotgun is not a successful duck-hunting strategy. To effectively entice ducks, you have to speak their language.
Every duck hunter worth his weight in pâté knows that carrying a duck call is a must. But blow into a run-of-the-mill, store-bought model? No, thank you. The Duck Call Making Kit comes with all the pieces to help him build his very own whittled-down version.
He'll take pride every time he empties his own two lungs to use the duck call he made with his own two hands.
Quacker Barrel
The two walnut carving blocks each have a barrel pre-drilled, so he can put his all into shaping each call.
The Opinel No. 7 Stainless Steel Folding Knife will help him whittle those blocks into perfectly carved duck calls. Not even his favorite pair of gloves will fit his fingers so well.
He can place one or two reeds into the barrel with precision using the included cork wedge. Because, you know, ducks aren't falling for just any old hooting and tooting.
There's also two 10-foot strands of nylon paracord for him to fashion a lanyard. So when the game is afoot, his duck call will be right around his a-neck.
Customer Reviews
Awesome Gift!

We bought this for my Dad for his birthday.. he's an avid waterfowl hunter and has anything and everything he could want for the sport. He absolutely loves the idea of making his own call though. His birthday was a month ago and he's still talking about it, and my hubby is jealous. Such an awesome gift idea.