Booze-Infused Snacks Crate
In The Box
Caramel Single Malt Scotch (5.5 oz)
Craft Beer & Pretzel Caramels Pouch (2.5 oz)
Rum Peanuts (3 oz)
Hudson Bourbon Chocolate Bar (2.12 oz)
Gin & Tonic Chocolate Bar (2.82 oz)
How It Ships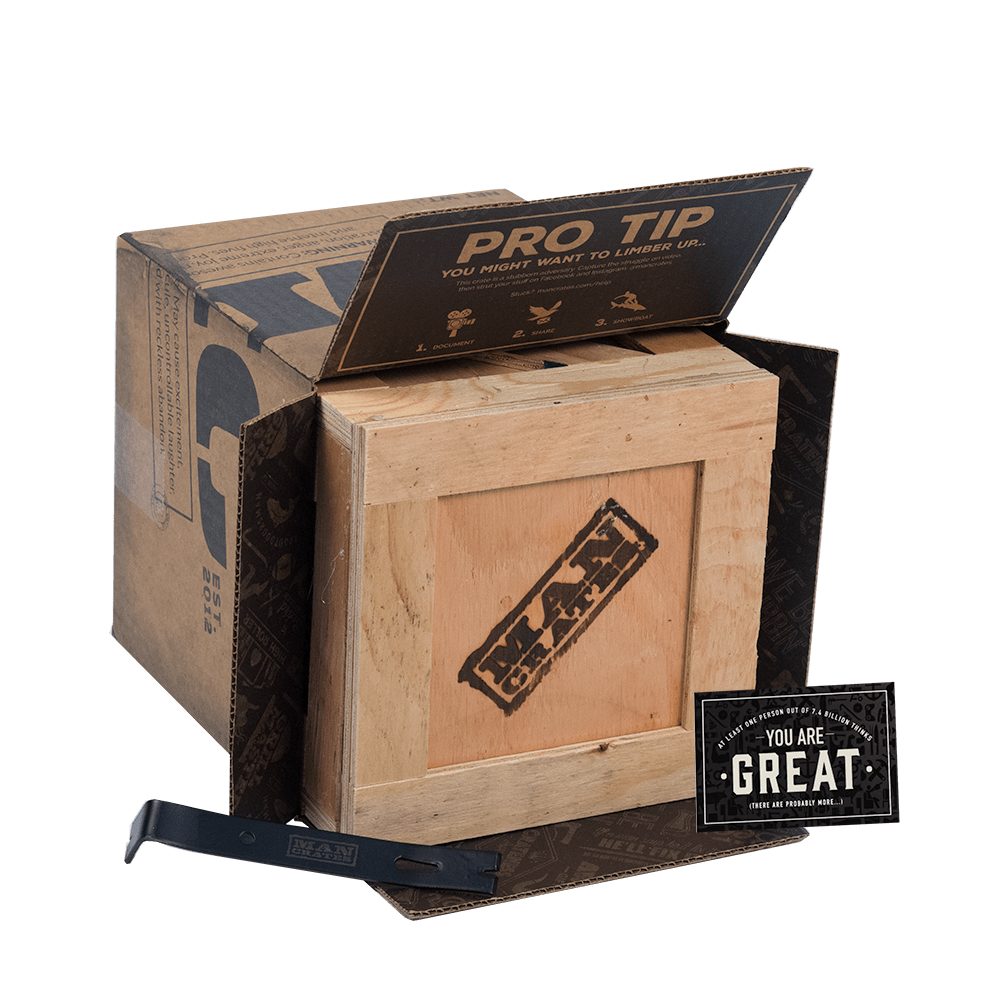 In a sealed wooden crate with a laser-etched crowbar.
---
Orders placed by noon PST will ship out same day

Choose your delivery date at checkout
Story
BITE-SIZED BOOZE
For centuries, men have searched for the key to happiness. A vested retirement plan? Freshly-tilled garden? Spelling "intelligent" correctly on the first try? Nope. Turns out it's about maximizing efficiency. Snack-time efficiency to be specific.
It's time to double up. From Craft Beer and Pretzel Caramels, to Single Malt Scotch Caramels, we've hand-curated selection of scrumptious snacks with bodacious booze, resulting in a mega-efficient, one-two flavor punch.
Why waste time? Now any man can have his drink and eat it too with the Booze-Infused Snacks Crate.
Boozy Bullets:
Shotwell Candy's Craft Beer and Pretzel Caramels are made with Ghost River Brewing's Golden Ale for the ultimate boozy beer and pretzels.
McCrea's Single Malt Scotch Caramels are peaty and rich. They're all flavor with no hangover.
Made of 61%, single origin dark chocolate, the Gin and Tonic Chocolate Bar is basically a cocktail in its most perfect form.
Customer Reviews
No reviews yet. Be the first!