Personalized Whiskey Making Kit
In The Box
American White Oak Barrel. Includes stand, bung, and spigot (2 L, 7.5 x 5.5 x 5.5 in)
Essence Bottle
Paper Funnel
Barrel Cleaning Kit
How It Ships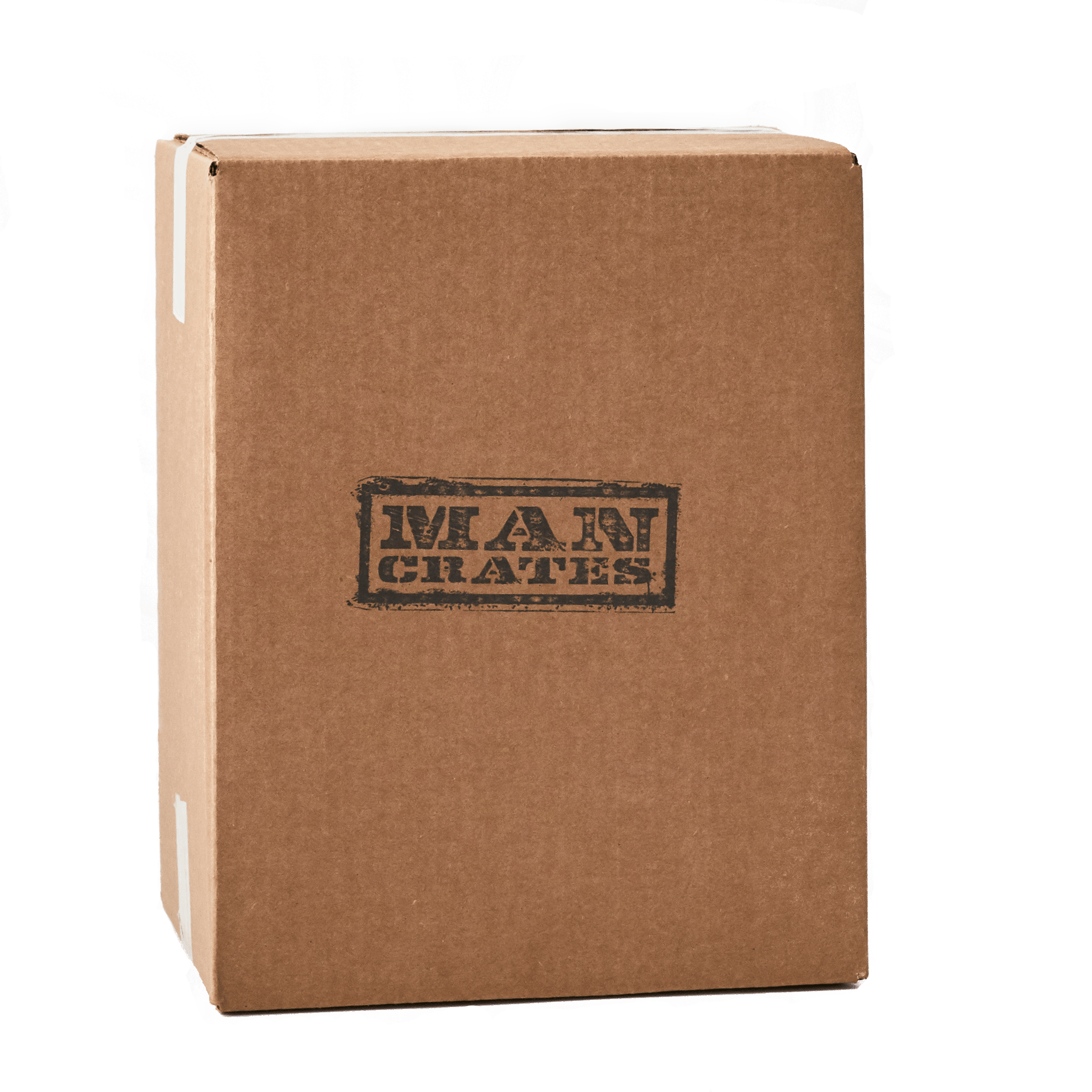 In an awesome cardboard box. Corrugated C Flute cardboard with regular slotted style... told you it was awesome!
---
Some shipping restrictions apply

Choose your delivery date at checkout
Story
Better Whiskey by the Barrel
While many know the joy of sipping delicious whiskey, few have mastered the art of aging it. Now, he can make good whiskey great, and great whiskey unbelievable with the magical maturing powers of a wooden barrel
We've gathered all the funnels, tools and know-how he'll need to make his own Tennessee whiskey right at home. Equipped with clear step-by-step instructions, and his very own personalized barrel, this kit is perfect for the burgeoning booze maker and established whiskey sipper alike.
Improve his whiskey collection with the age-old trick, the Personalized Whisky Making Kit.
Customer Reviews
Made it right

I ordered this and wasn't pleased with the print, you could barely read the inscription. I contacted Man Crates and they immediately sent out a replacement. Excellent customer service. I just started ordering with Man Crates, and it won't be the last time.

Totally AWESOME !!

The quality is great! Arrived in time for Father's Day..some of the packets leaked and smeared the directions, I emailed cust servc got an immediate response, these awesome people sent out a new kit!! Top Notch Mancrates!! You have a forever customer ❤!!

Perfect gift

I bought this for my brother in law for his 50th birthday. He was excited to start it once he opened it, and now only two weeks later, he shared a small tasting with us and we all couldn't be mire impressed. The smoked woody flavor adds depth to this hooch. It's fantastic , smooth, flavorful already, can't imagine how good it will be in a couple more weeks. I'm planning on ordering one for my husband and one for my son. The personalization was perfect. Everything arrived in great shape. Thank you.

Smoothest whiskey he's ever had

Bought the barrel for my boyfriend because I knew it would look cool on his bar and be fun to make his favorite alcohol. It turned out so smooth he loved it! I only hope I can buy the refills for it so he can keep making more

Top notch customer service

Responsive team, great customer service! I buy gifts from Mancrates for my husband at least twice a year. They take pride in their products.