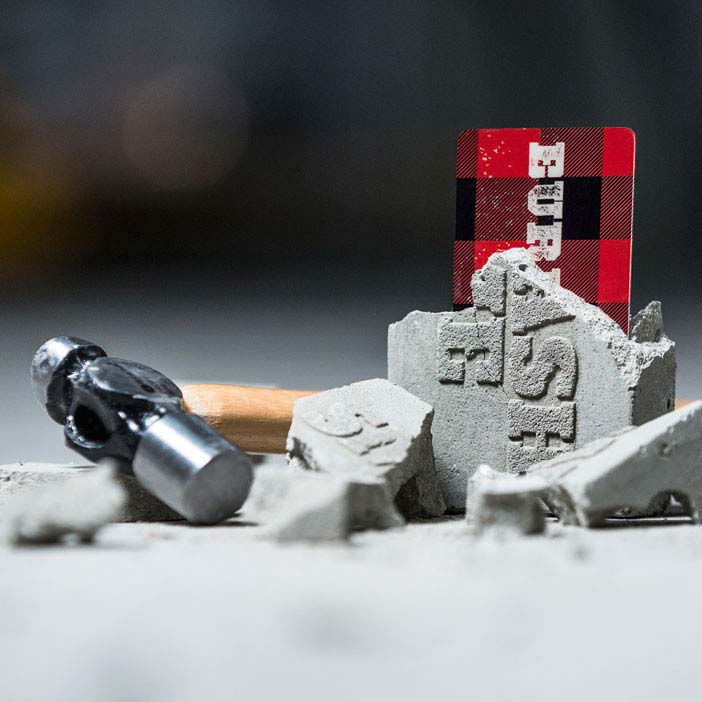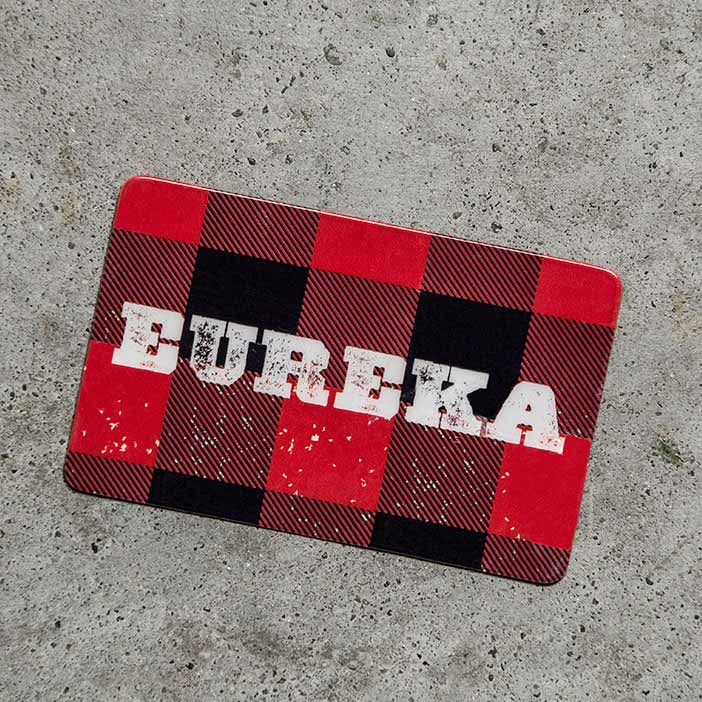 In The Box
His Mission
Destroy the brick to extract the code and redeem a digital gift card.
His Choices*
Bass Pro Shop
Buffalo Wild Wings (available in $50 and $100 only)
Amazon
Home Depot (available for use in USA and Canada)
Columbia Sportswear (available in $50 and $100 only)
Gamestop
Nike
Morton's Steakhouse (available in $50 and $100 only)
REI (available in $50 and $100 only)
*Full retailer redemption subject to change due to availability.
Agents of Destruction
Concrete Smash Brick (Gift card inside)
Ball-Peen Hammer (Style by availability)
Safety Goggles
How It Ships
In a Man Crates branded cardboard box.
---
Orders placed by noon PST will ship out same day

Choose your delivery date at checkout
Story
Disassembly Required
Don't let the lack of communication fool you; some men are picky, and sometimes a gift card is the only gift that doesn't require dumpster diving for receipts a week later.
But even selecting the right gift card can feel like gazing into the Unknown, casting doubt upon your knowledge of him, his interests, or even existence itself. No gift is worth an existential crisis.
Smash and Grab is our answer to these hard-to-gift guys: a concrete brick engineered to be as frustrating to crack as his stubborn taste. Once fully demolished, he'll be left with a code that can be redeemed for his choice of gift card.
Drop The Hammer
There's a soft spot in every man's heart for boisterous, innocuous, total destruction. That young boy who derived unfathomable joy from demolishing intricately stacked block towers is now a grown man with responsibilities and limited opportunities to wreak havoc.
Smash and Grab is the gift of socially-appropriate destruction: two inches of pure concrete that he gets to obliterate. We've even included spring-hinged goggles and a ball-peen hammer, so he can swing wildly whilst smiling widely.
He'll smash. He'll sweat. He may even get carried away and start eyeing that fireplace you've been meaning to replace with a manic grin. But he'll eventually emerge from the rubble with his perfect gift card of choice and a hell of a story he'll love sharing.
Smash and Grab gives him exactly what he wants, and then some!
*Coupons and promotions do not apply to this product.
Customer Reviews
Card

Is there a way to make a different selection with where the gift card can be used. Bass Pro Shops was a selection. But would like to change to Amazon.

It was a smash!

Best Christmas Eve gifts for the family on Christmas Eve. Lots of fun and everyone loved the gift card options.

Christmas Smash & Grab

What a great gift! My Godson and his daughter put on their goggles and took turns smashing the brick. Lots of laughing and oohs and ahs! Perfect gift for any occasion.

Smash & Grab

Smashed the brick and got the gift card code. Went to Website and entered code. Entered code about 30 times and did I am not a robot thing. No entry and just wasted a lot of time.

Jesse's smashing gift!!

My 33 son who has everything, got the biggest kick out of this gift!! So unexpected and so clever!! I was sent a video of him with the goggles on and hammer smashing away!! So perfect!! Delivered when promised! Great company.. 👍thumbs up!! Thank you😘 Cathy