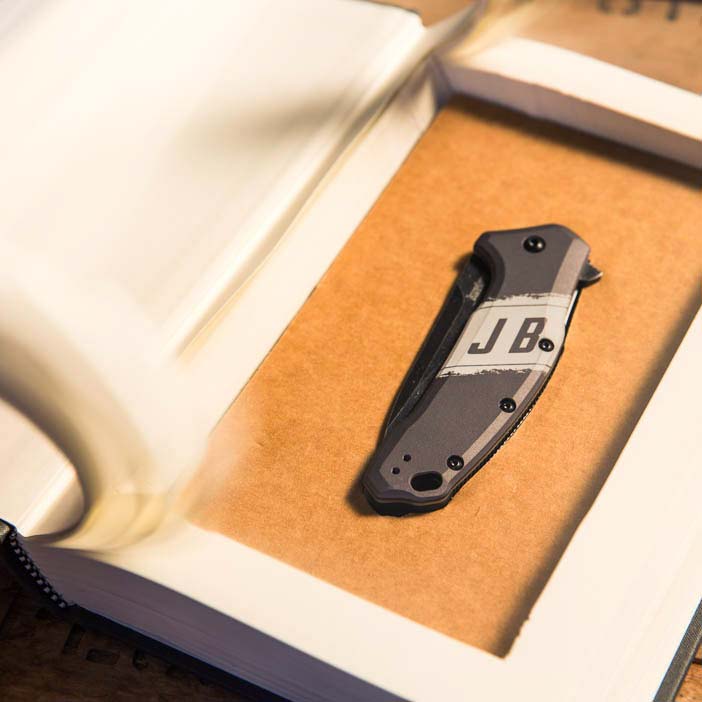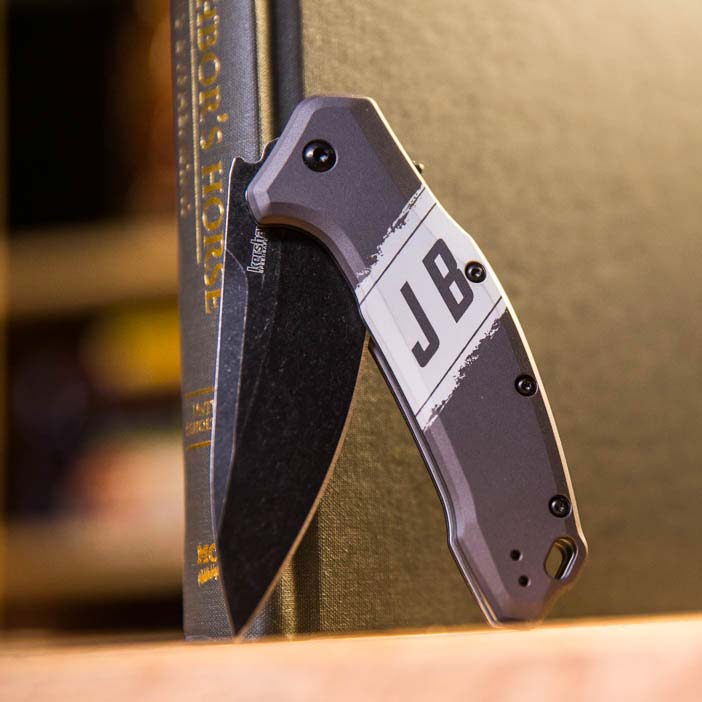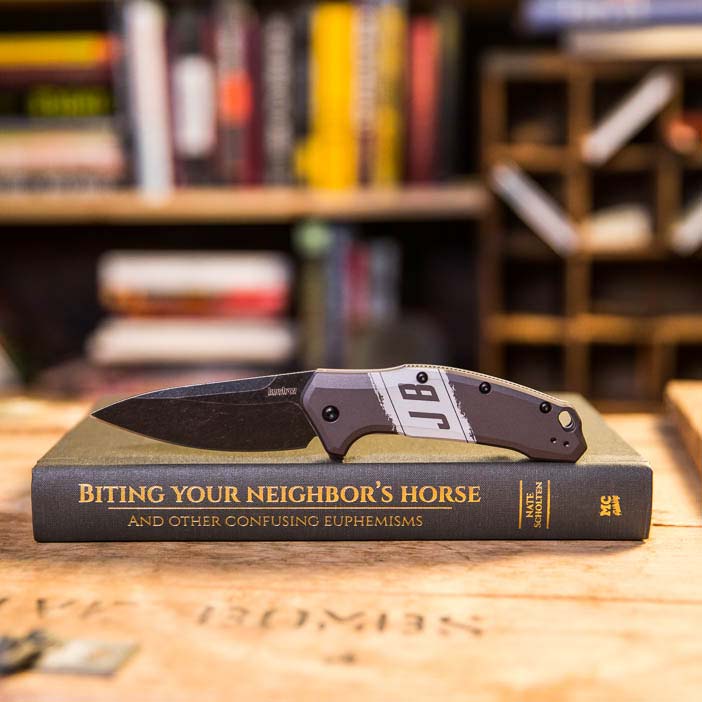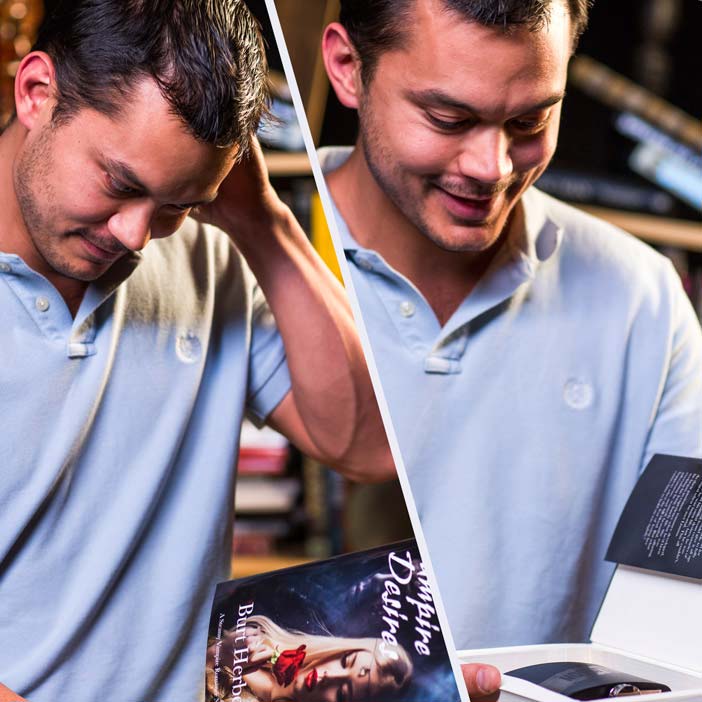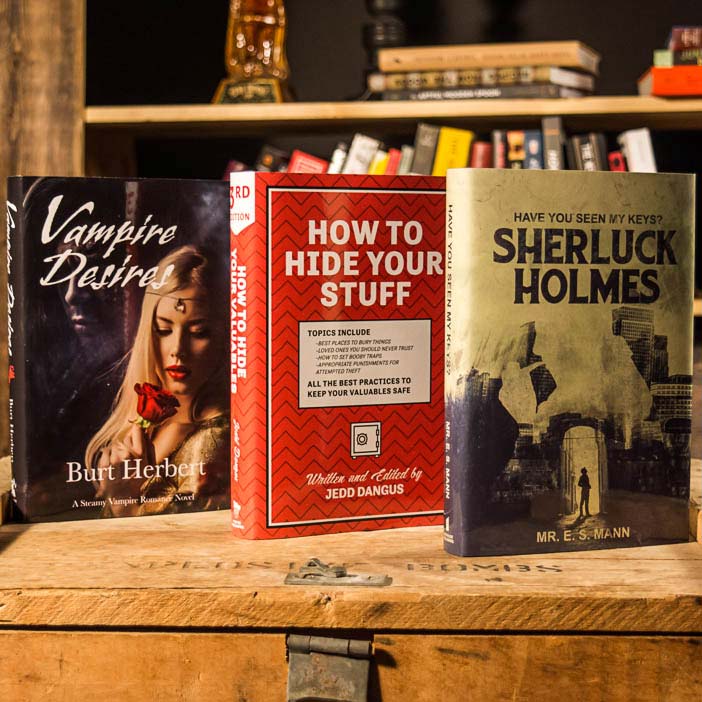 Secret Stash Personalized Knife
Oh no! Looks like Secret Stash Personalized Knife is out of stock
Click below to get notified when it's back in stock
Notify Me
In the Box
Our Lasers Take Time
This Personalized item requires 1 day of processing time.
Contents
Kershaw 1776GRYBW Link 3.25" SpeedSafe Folding Knife
Secret Stash Book
Awesome Dust Jacket
How It Ships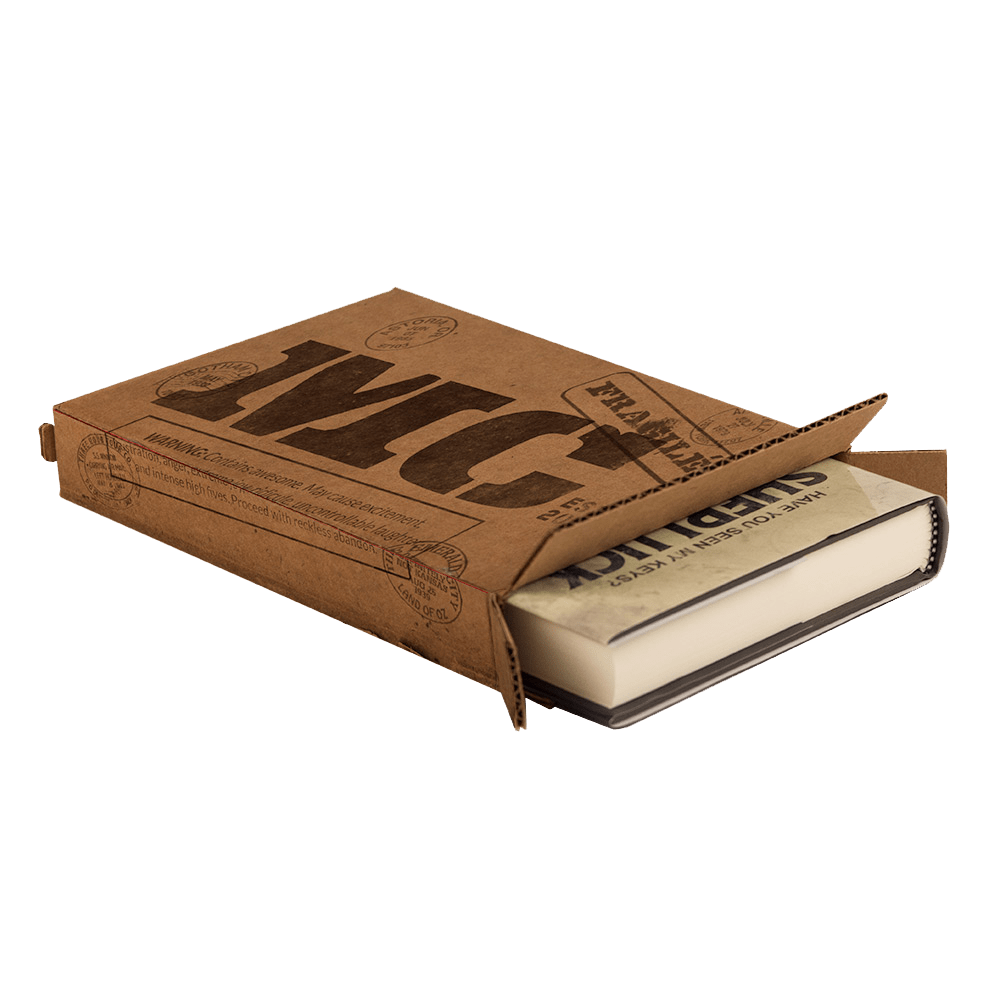 In an awesome cardboard box. Corrugated C Flute cardboard with regular slotted style... told you it was awesome!
---
Some shipping restrictions apply

Order today and it ships within 2 business days

Choose your delivery date at checkout
100% Satisfaction Guarantee
We think our products are awesome, and we guarantee you will too. If you're unhappy with your purchase or experience for any reason, we'll make it right and give you the kind of service you'll want to high-five us for.
Seriously, just call or text us at (866) 902-7260 or shoot us an email at guys@mancrates.com.
Story
A Brilliant Ruse
Sometime books make great gifts, like the driving manual for a Jaguar F-Type with accompanying vehicle. But most of the time, books gifts are boring and should be avoided.
If it's a book you're certain he wants, then maybe. But if it's a book you just think he'll like, there are cheaper ways to prop up a table. It's a celebration, not a summer reading list.
We've concocted a brilliant ruse that plays on humanity's widespread discomfort with the extremely longform written word. The Secret Stash Personalized Knife takes him from dustjacket disappointment to actual lived adventures with the simple turn of a page.
The Point of the Story
We've been told to judge a book not by its cover, but by the contents of its pages. Well, these pages conceal a personalized knife, so it's basically an instant literary classic. Housed within the pages itself is a sleek Kershaw Link 3.25" SpeedSafe pocket knife with steel BlackWash blade finish.
And we've penned our own literary masterpiece by lasering his name into the machined aluminum handle. The only thing about this gift he'll have to read is his name on the knife handle.
Best of all, the book can be re-used as a "security-by-obscurity" safety-deposit book.
Too Good To Be True
To up the outrage factor before the big reveal, we've created some phoney dust jackets that will raise far more questions than answers. Choose which of these three terrible books he'll have to awkwardly pretend to enjoy receiving:
Vampire Desires, a gripping romance-fantasy adventure of immortal love, loss, and lust;
Have You Seen My Keys, the latest installment of the unacclaimed and unrequested Sherluck Holmes mystery series
How to Hide Your Stuff, a simpleton's conspiracy theory/self-help book from the paranoid mind of one Jedd Dangus
And if he has concerns about displaying any of these on his bookshelf, we've printed Plan B directly onto the spine of the book. He can remove the dust jacket and hide in plain sight the inconspicuous book, Biting Your Neighbor's Horse: and other confusing euphemisms.
The Secret Stash Personalized Knife is an unforgettable gift of surprise and safekeeping.
Customer Reviews
Homerun!!

I bought this for my husband for our 1st wedding anniversary. I figured the 1st yr gift is suppose to be paper, hence the book (he loves Sherlock Holmes) with an added bonus of a Kershaw knife. HE LOVES IT! Said it's probably the most thoughtful gift anyone has given him! The only problem now is topping it next year!

Shurluck Holmes

I'm alway looking for something "outside the box" and this was perfect! I bought this as a Christmas gift, I couldn't wait for my husband to open it and he loved it!!! The knife is such good quality.
And we acually leave the book on our coffee table, just to watch the exspressions on our friends and famlies faces as they pick it up and open the book. 😂
And the personalized card card that came with it, was just hilarious🤣
Thank you so much Man Crates!!!!!!
You helped make my husband's Chtistmas amazing💕

Best gift ever!

My husband loves knives and is always so hard to shop for. When it came it in, it was too good not to give it to him before Christmas! He loves it! The quality is great; I always worry when purchasing online products that the quality would lack or it would be "okay." The quality of this is amazing; my husband who is a HUGE knife buff starts talking of the kershaw brand and how great they are as well as how cool the book is. So glad that i stumbled on this site and found this. I will be purchasing again for many other holidays and celebrations I'm sure!

I regret it for all the good reasons!

I bought this knife for my boyfriend a couple months ago, and he absolutely loves it! I wasn't sure if it would be something he'd like, but ordered it anyway. He uses it all the time, including to mess with me.