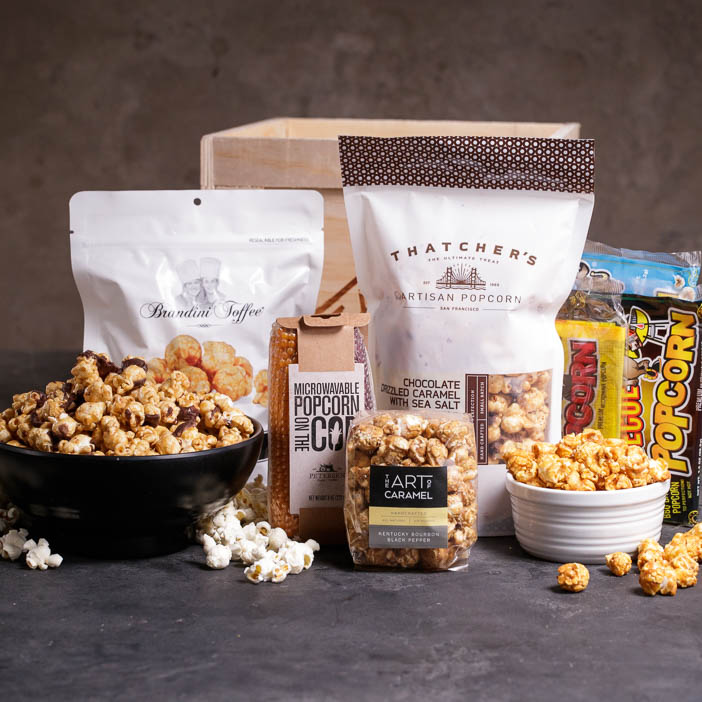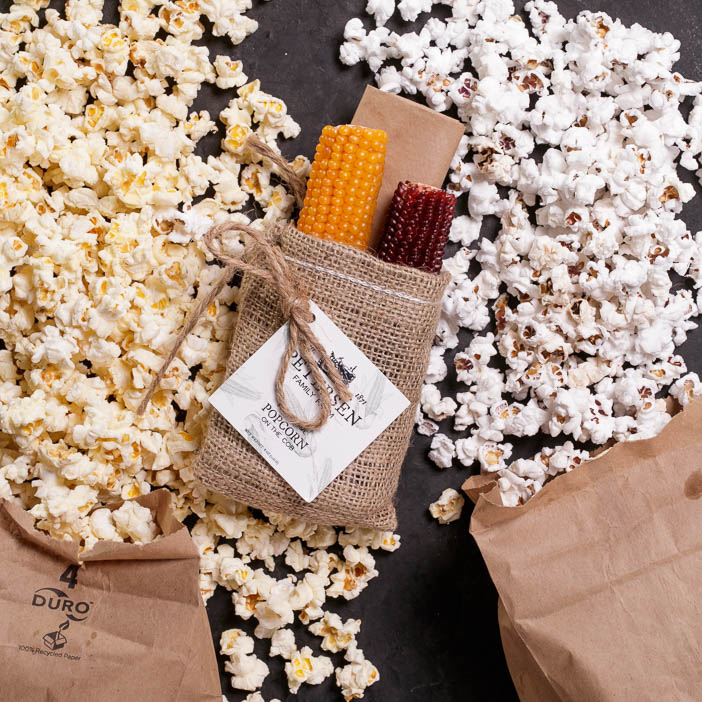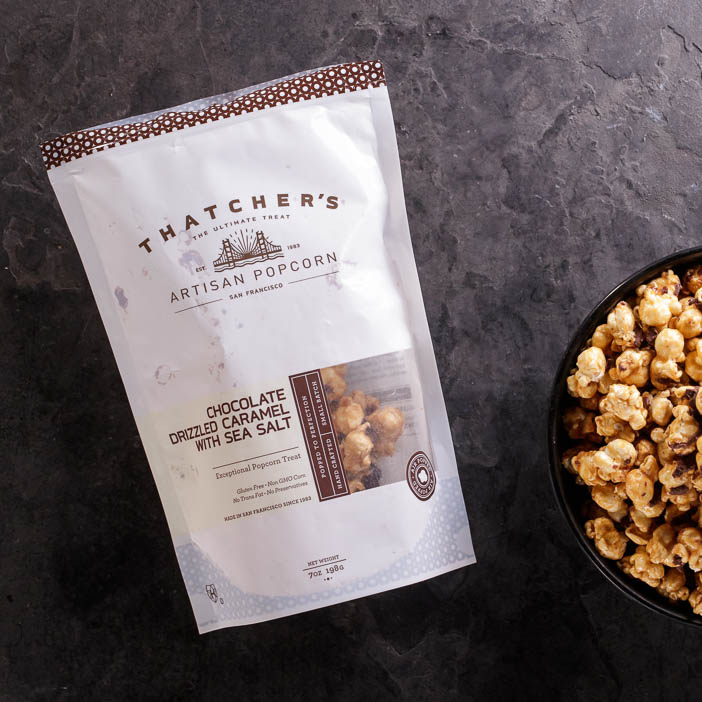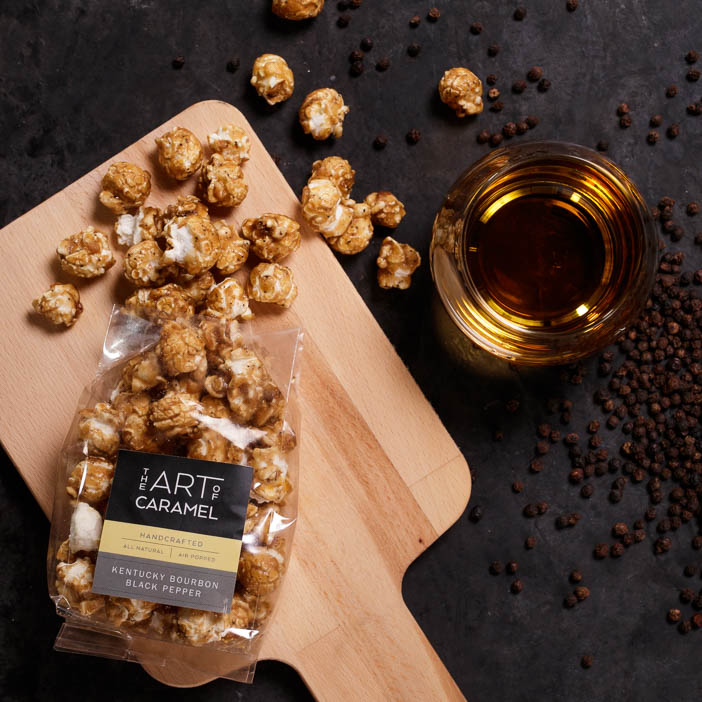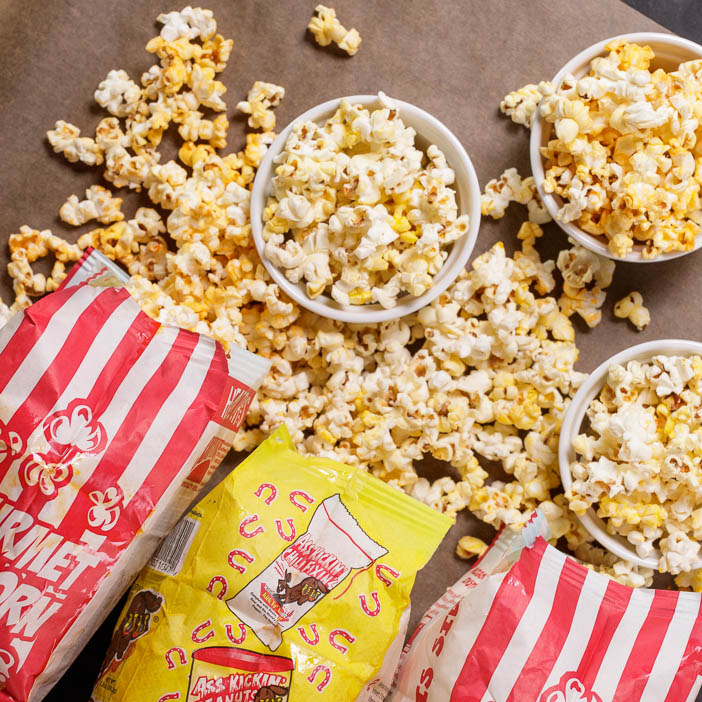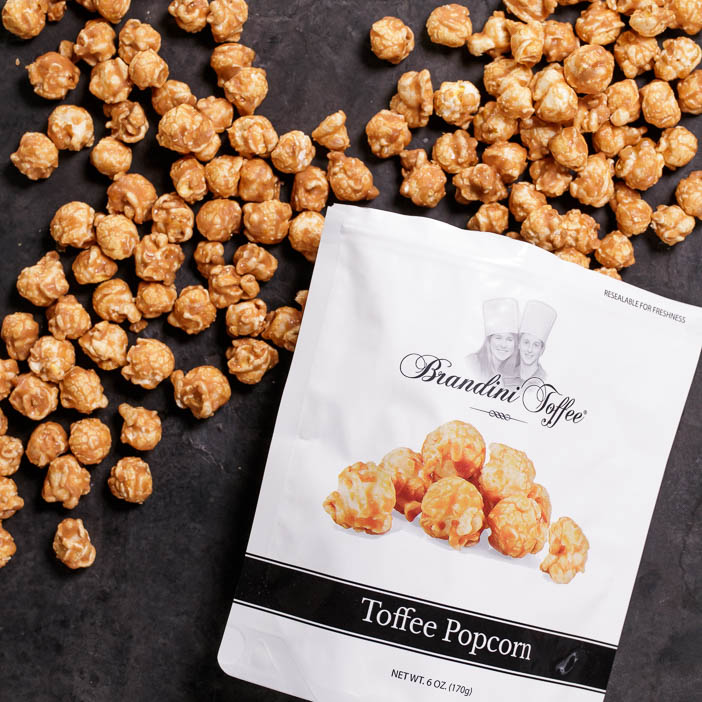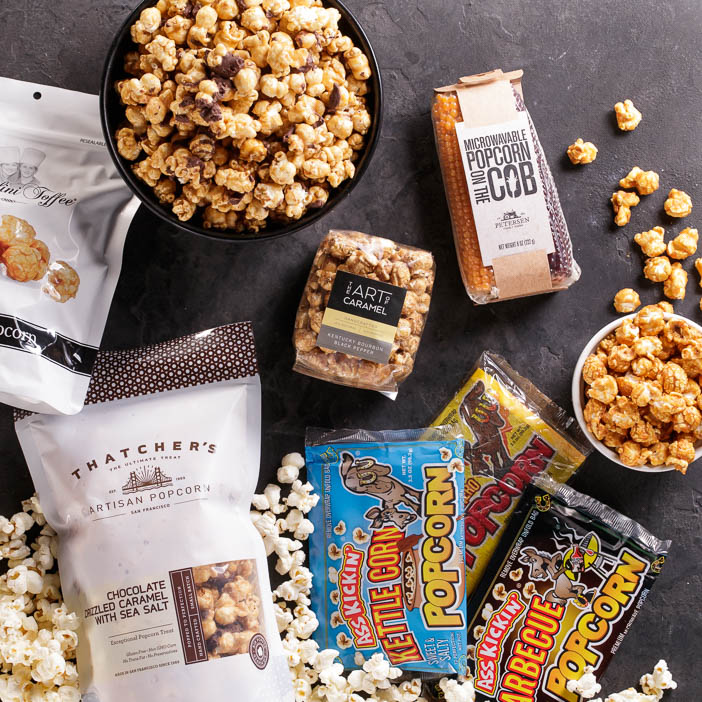 In The Box
Toffee Popcorn (6 oz)
Chocolate Drizzled Caramel Popcorn with Sea Salt (7 oz)
Kentucky Bourbon & Black Pepper Popcorn (2 oz)
Pop on the Cob Popcorn
Ass Kickin' Popcorn, 3 pack
How It Ships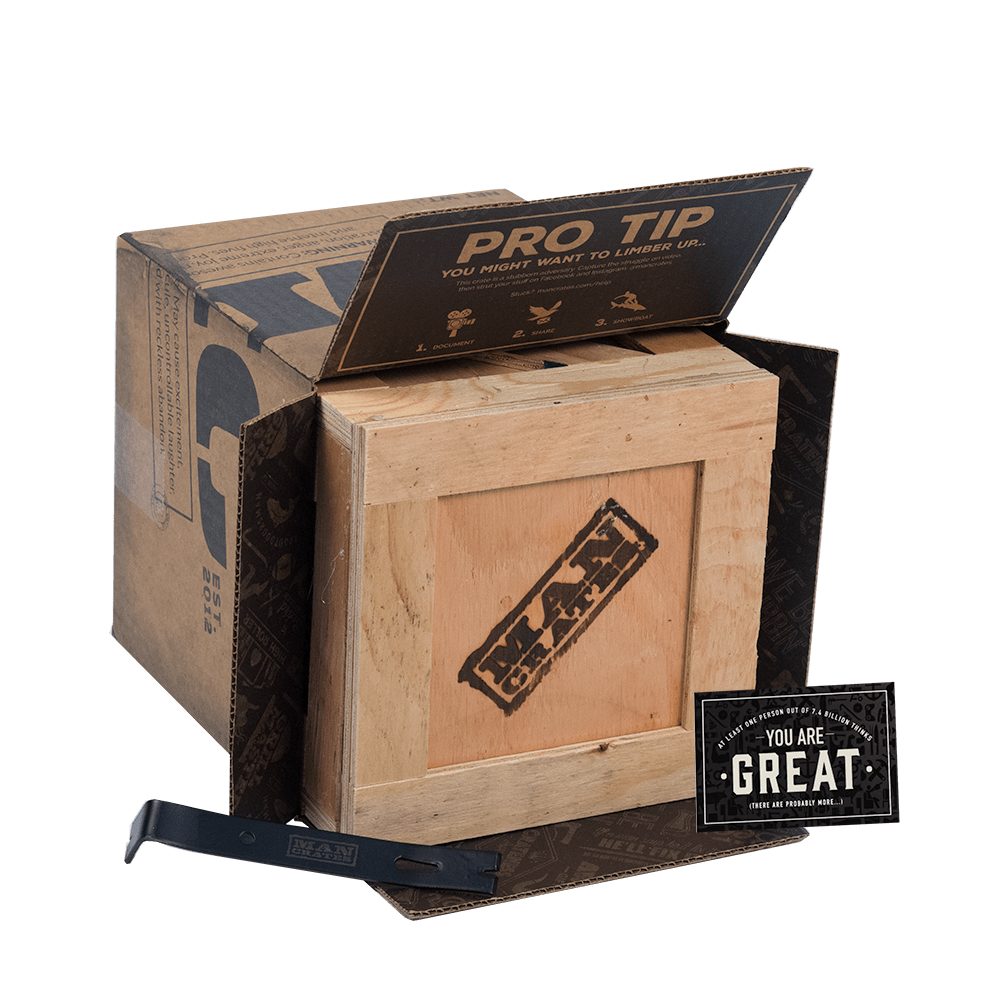 In a sealed wooden crate with a laser-etched crowbar.
---
Choose your delivery date at checkout
Story
CORN'S FINEST FORM
If there were a talent show for vegetables, corn would take the (carrot) cake. This variety-show veggie can power cars, form fun mazes, and even explode itself into a pile everyone's favorite tasty treat.
The Popcorn Lover's Crate puts a gourmet spin on our favorite jack-of-all-veggies. From refined flavors like Chocolate Drizzled Caramel Popcorn with Sea Salt to the tongue-tickling Habanero, this gift will delight any man who thinks he's seen all that popcorn can be.
Butter him up and make his taste buds pop with flavor with the Popcorn Lover's Crate.
Customer Reviews
No reviews yet. Be the first!