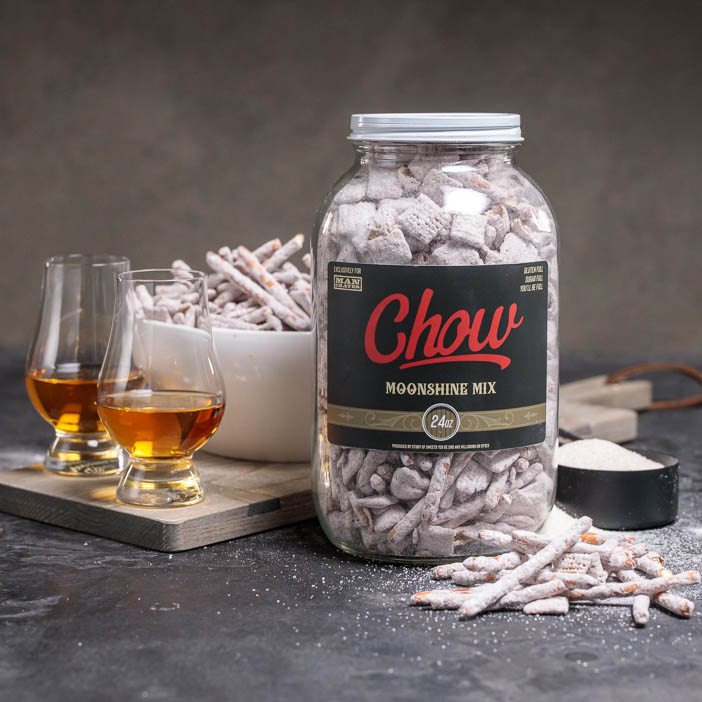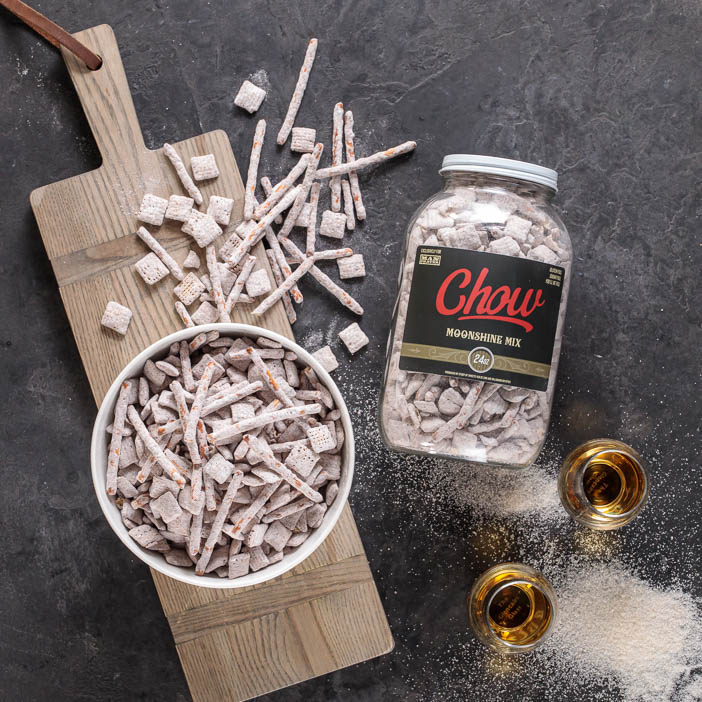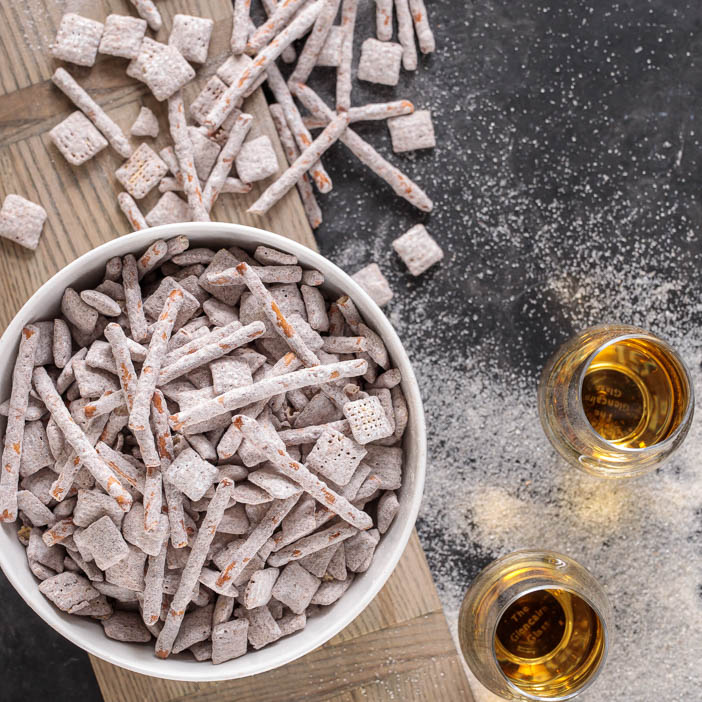 In The Box
Man Crates Exclusive Bourbon-Flavored Man Chow, 24oz
Wide-Mouth Glass Jar, 64 oz (2.75" dia x 8.42" h)
How It Ships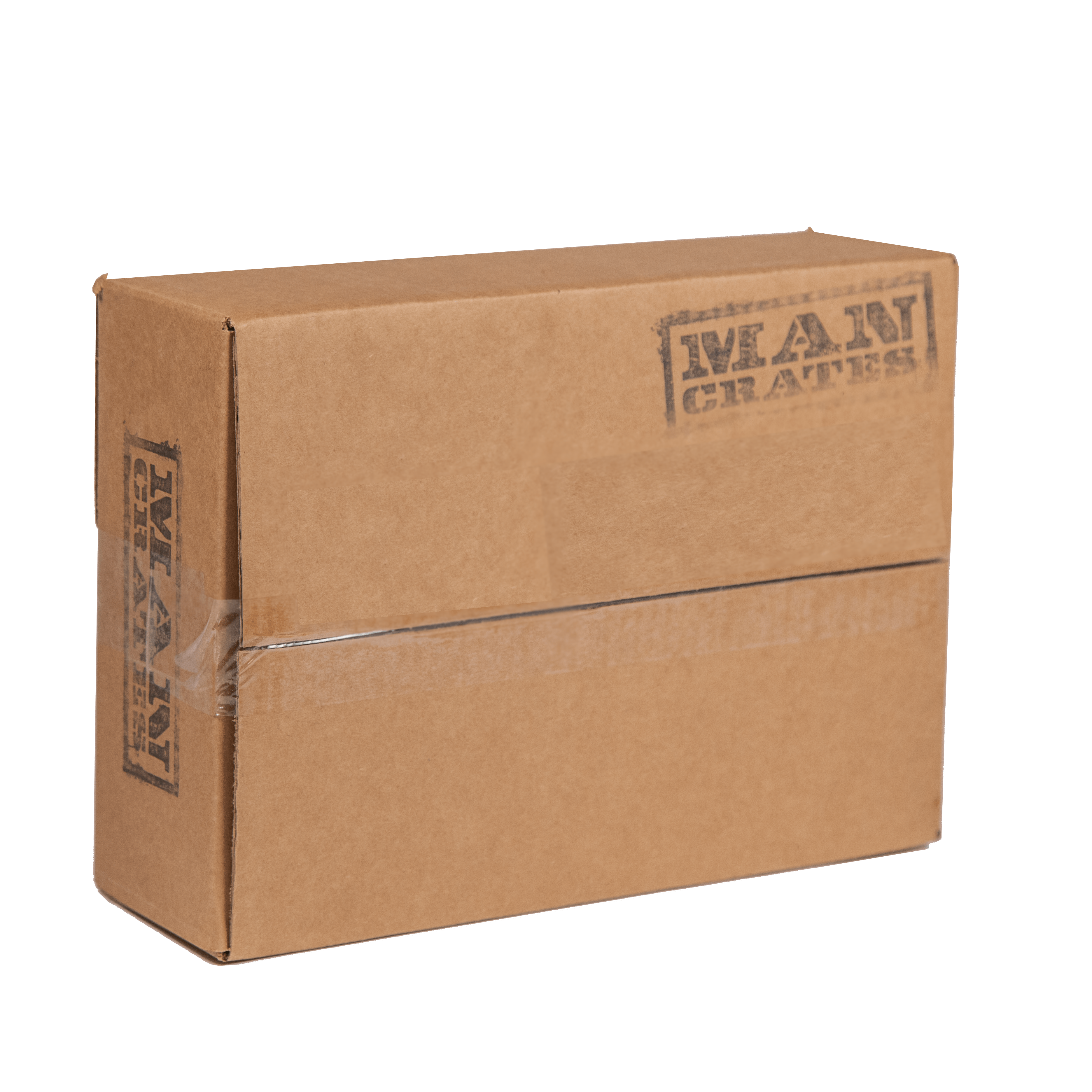 In an awesome cardboard box. Corrugated C Flute cardboard with regular slotted style... told you it was awesome!
---
Orders placed by noon PST will ship out same day

Choose your delivery date at checkout
Story
Bour-Bon Appetit!
What do you get when you take our classic, crumbly, exquisitely sweet Man Chow and infuse it with the flavors of oaky, delectably boozy bourbon? We were wondering the same thing. And now, we can't seem to stop snacking for long enough to answer.
We've stuffed 24 ounces of bourbon-flavored, devilishly-tasty Man Chow into a giant Mason Jar, for an alcohol-tinged treat that's guaranteed to crush his cravings. That's 24 boozy ounces of chocolate-covered pretzels and crispy cereal bits. Mmmmm.
Get him the gift he needs to have his booze and eat it too with scrumptiously sweet Moonshine Man Chow.
Snack Time Sidebar:
Man Chow is made exclusively for Man Crates. Of all the product testing we've done, this was easily the most delicious.
Once he's chomped all his 'Chow, he'll get plenty of use out of his new, heavy-duty 64 oz. Mason Jar. It makes a great drinking glass, for instance. Or an extremely fragile football.
Customer Reviews
Really good

Sweet, salty and boozy. Very addictive.