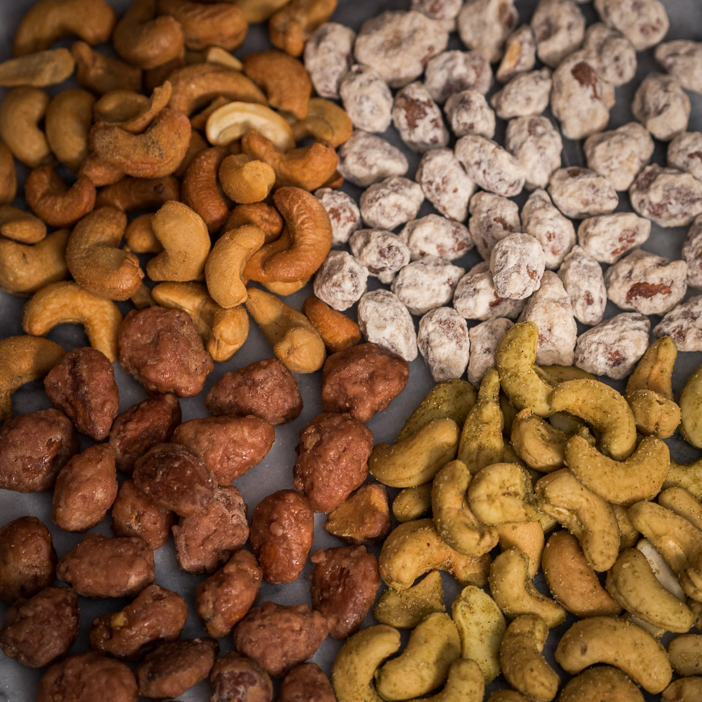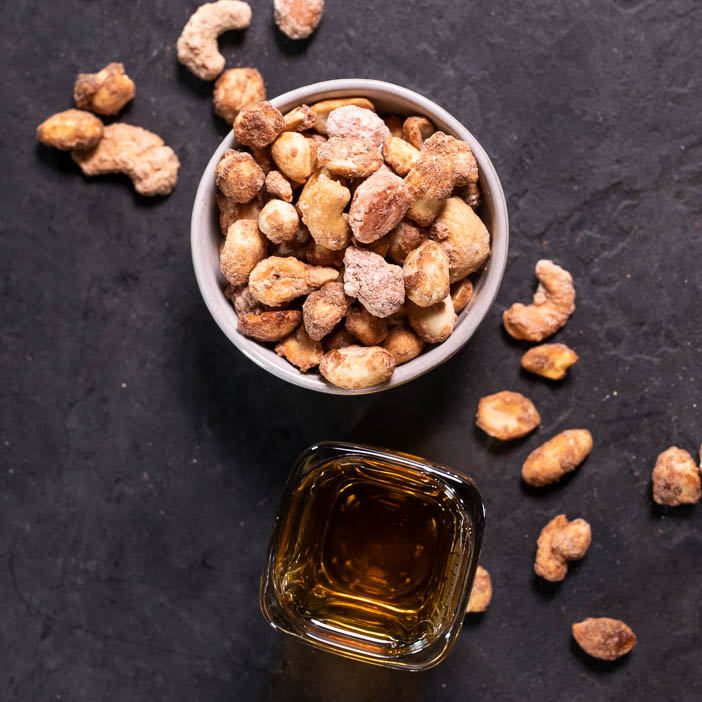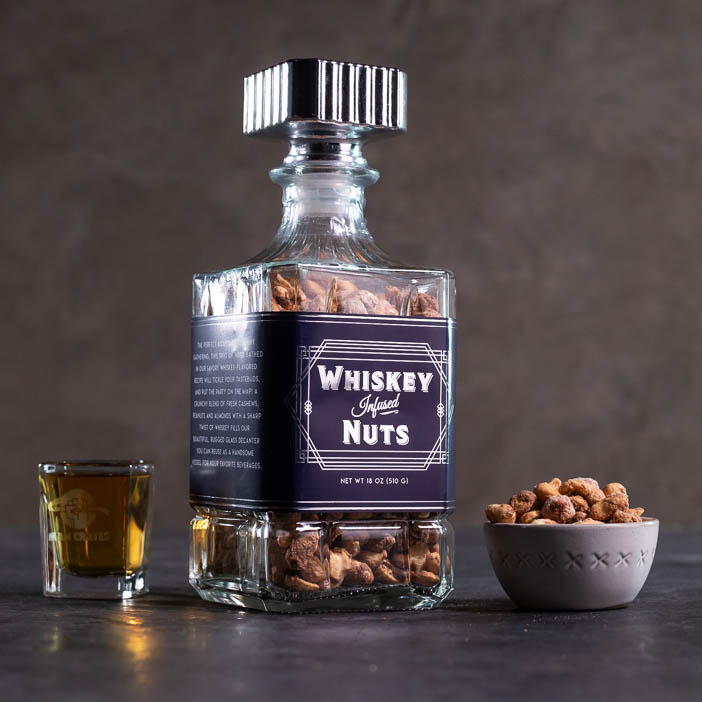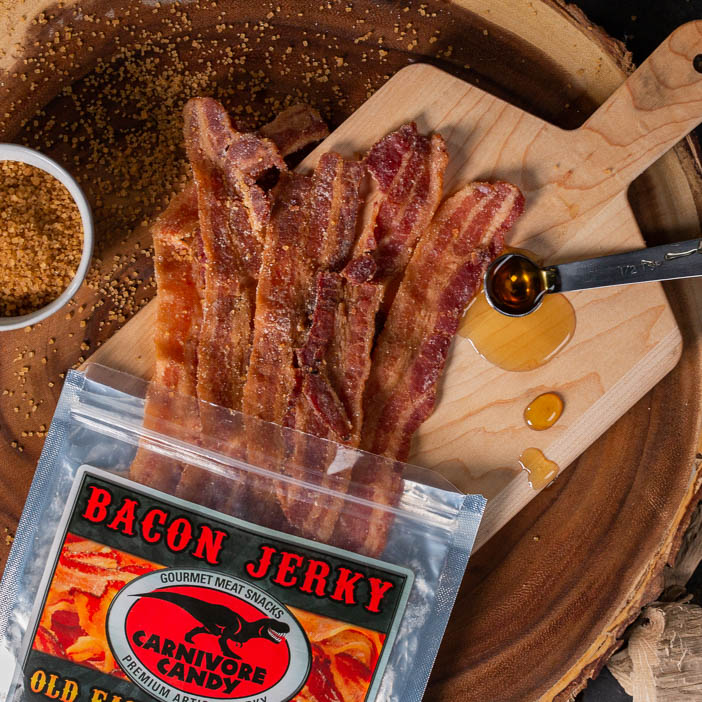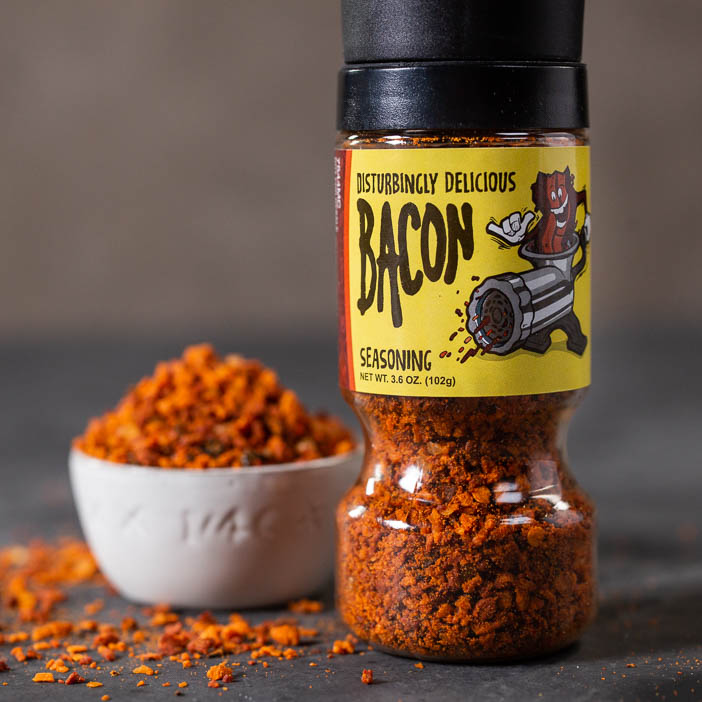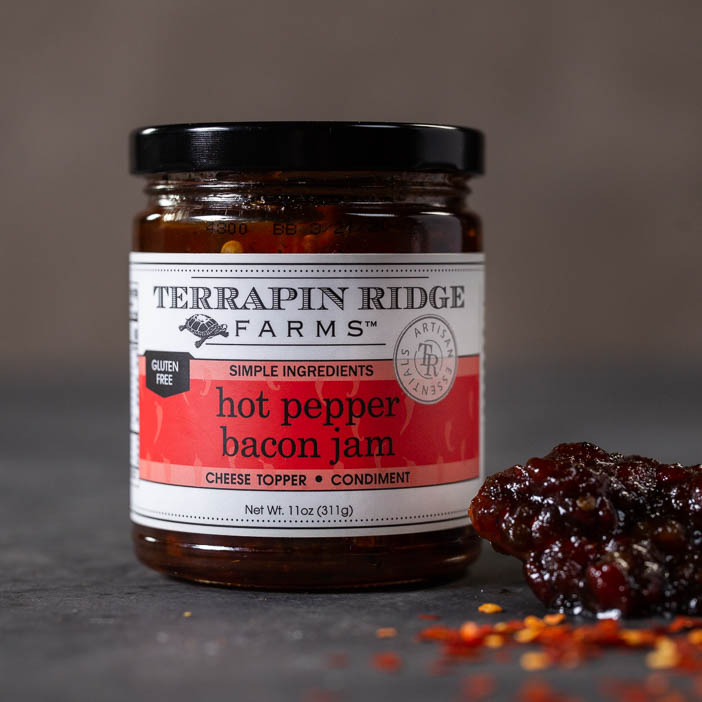 Life is Nuts Care Package
In The Box
Bacon Treats

2 Bacon Jerky Bags, 2 oz each
Bourbon Bacon Seasoning Grinder
Bacon Peanut Brittle
Hot Pepper Bacon Jam
Exclusive Man Crates Assorted Nuts, 32 oz

Whiskey-Infused Mixed Nuts
Toffee Almonds
Honey Raspberry Almonds
Garlic Jalapeno Cashews
Citrus Chili Cashews
Reusable Cut Glass Decanter, Holds 750 ml
NOTE: Care packages do NOT come in crates. They are packed in corrugated boxes.
How It Ships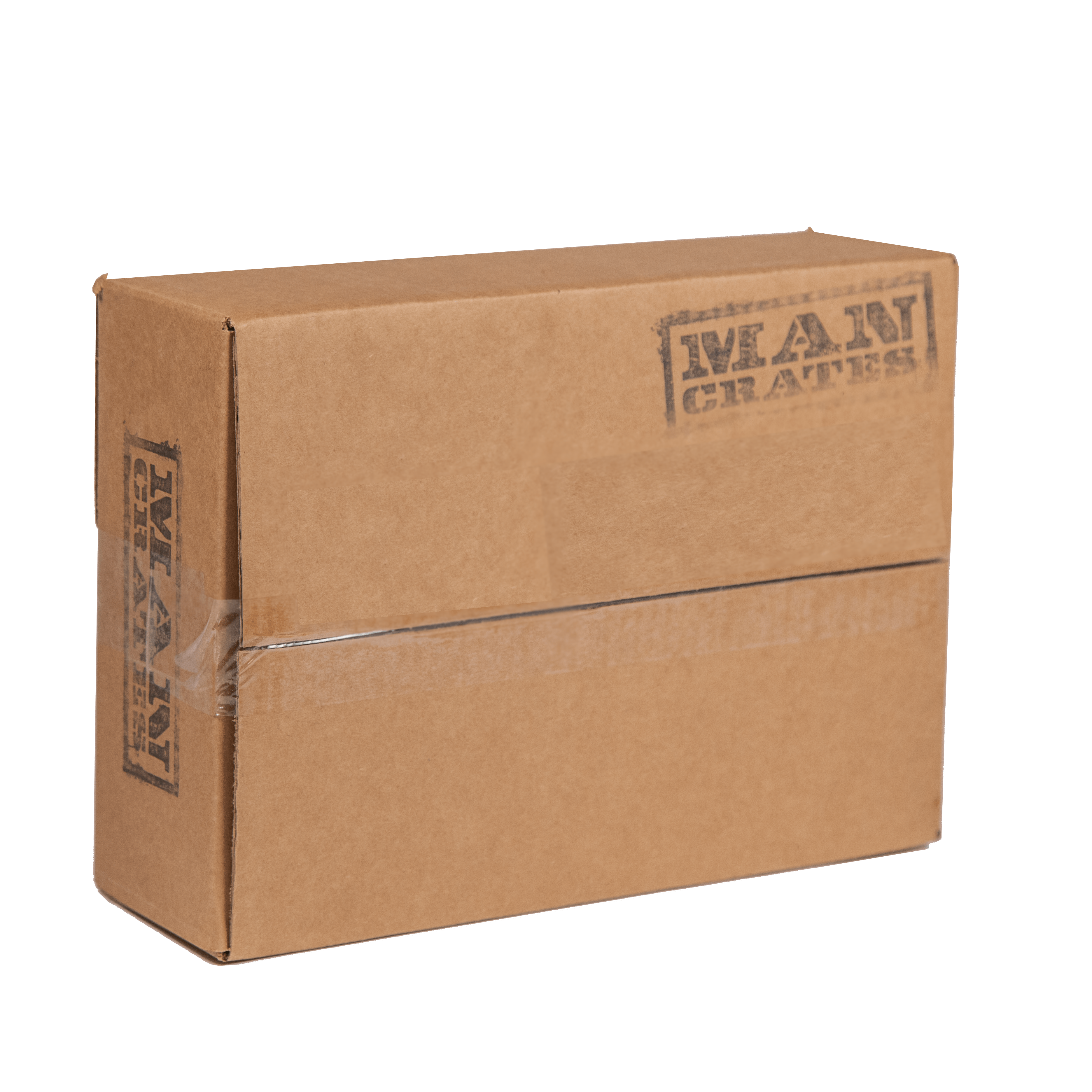 In an awesome cardboard box. Corrugated C Flute cardboard with regular slotted style... told you it was awesome!
---
Choose your delivery date at checkout
Story
Get Nutty
Life is unpredictable, and sometimes things can get a little nutty. And for those moments, it's helpful to show you care with a package that's more that's a whole-lotta nutty.
With its savory snacks and tasty flavors, the Life is Nuts Care Package is perfect for the guy who loves his bar snacks and bacon. From whiskey-infused mixed nuts to bacon jerky and bacon-flavored snacks, this care package promises a sweet and salty treat for the special guy in your life.
Customer Reviews
No reviews yet. Be the first!