Gourmet Grilled Cheese Crate
In The Box
The Tools:

Grilled Cheese Non-Stick Basket (11" x 15.6" x 1")
Grilled Cheese Recipe Book
Grip-Ez Chopper Scraper (6" x 4")

The Flavor Enhancers:

Caramelized Onion & Maple Confit, 7.1 oz
Hot Pepper Bacon Jam, 11 oz
Pesto Aioli Garnishing Squeeze, 8 oz
How It Ships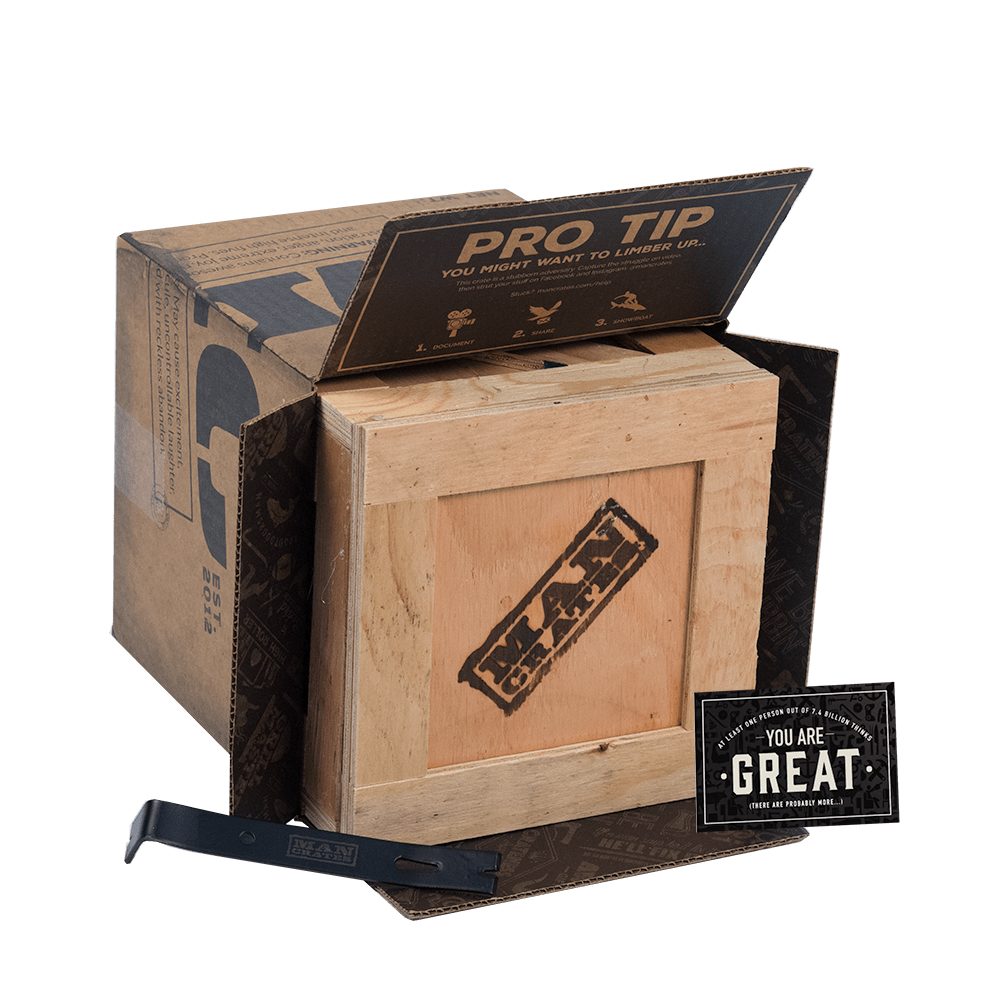 In a sealed wooden crate with a laser-etched crowbar.
---
Orders placed by noon PST will ship out same day

Choose your delivery date at checkout
Story
Say Cheese
The universe is full of mysteries: Who really built Stonehenge? How can an ace be one AND eleven? Where did we have our keys last? But there's one thing we know for sure: the grilled cheese is the best sandwich.
Inside is everything he'll need to make gloriously gooey, grilled cheese sandwiches the way they should be made: on the grill. With a grilled cheese basket, a versatile chopper and scraper, and several tasty sauces, he'll be grilling up mouthwatering, melty masterpieces in no time.
Take his gooey grilling game to the next level with the Gourmet Grilled Cheese Crate.
Melty Mentionables:
Included is a recipe book with 21 unique grilled cheese recipes and tons of tips and tricks to grill up the perfect sandwich, so he'll never run out of ideas.
The Grilled Cheese Basket can hold and flip two sandwiches at once and works perfectly on any grill or open flame. Don't need two sandwiches? We recommend one giant super-sandwich.
This stainless steel chopper and scraper also features a helpful measuring guide to ensure sandwich slicing precision. Because the perfect sandwich deserves the perfect cut.
Customer Reviews
Husband loved it!

Packaging was awesome! We loved all of the products & used them on the traeger! The hot pepper bacon jam is AMAZING!! Love the recipe book too!