Good Spirits Care Package
In The Box
Sweet Treats

Exclusive Man Crates Whiskey-Infused Mixed Nuts
Caramel Single Malt Scotch
Craft Beer & Pretzel Caramels Pouch
Rum Peanuts
Hudson Bourbon Chocolate Bar
Gin & Tonic Chocolate Bar
Beefy Treats, 6 oz

Wild Boar Honey Bourbon Jerky
Honey Bourbon Beef Strips
Whiskey Maple Beef Strips
Boozy Tools

Reusable Cut Glass Decanter, Holds 750 ml
NOTE: Care packages do NOT come in crates. They are packed in corrugated boxes.
How It Ships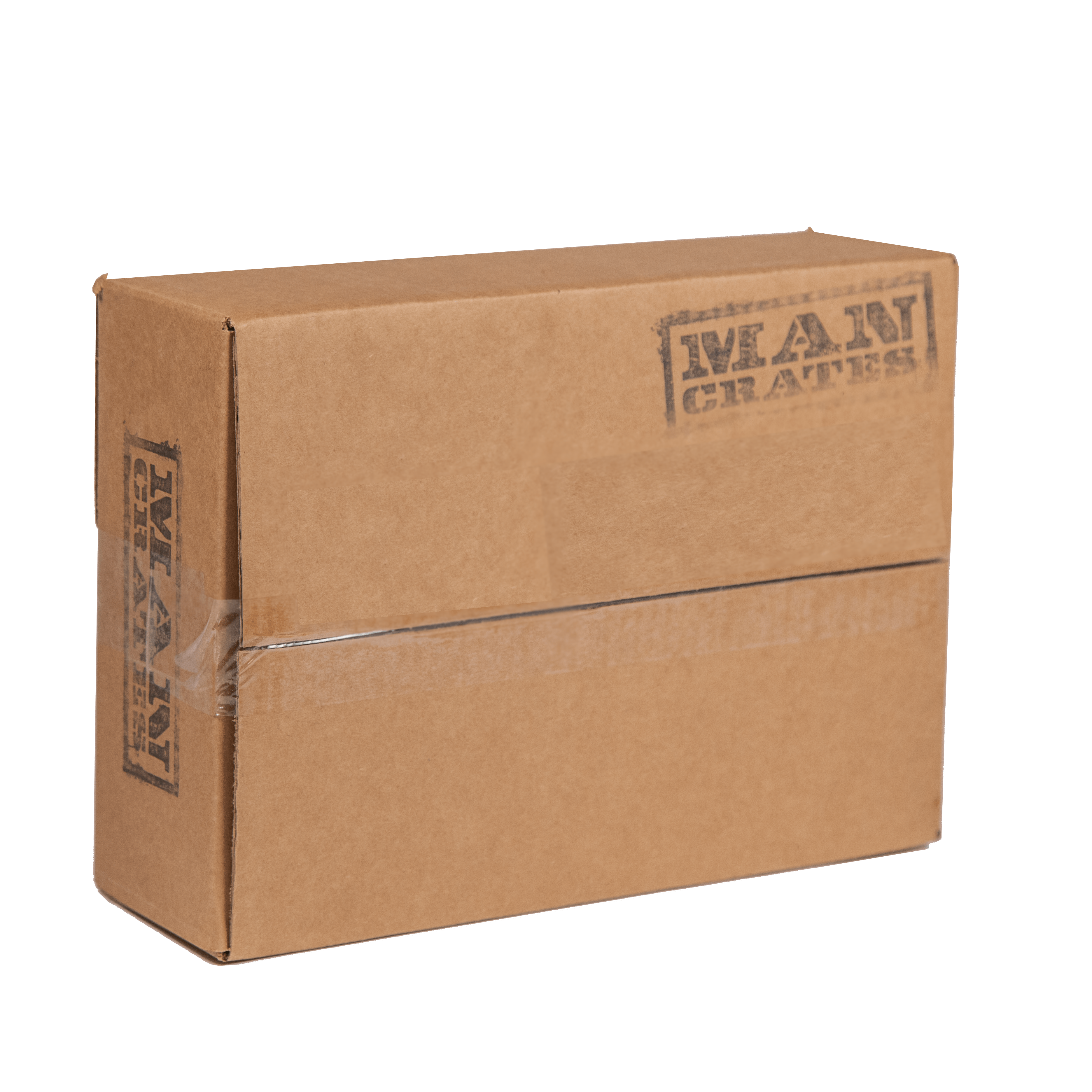 In an awesome cardboard box. Corrugated C Flute cardboard with regular slotted style... told you it was awesome!
---
Choose your delivery date at checkout
Story
Spirited Snacks
When times get tough, there's one surefire way to lift someone's spirits, and that's spirits! As it turns out, a stiff drink also makes a tasty snack.
We've assembled a collection of treats that'll make for the truest happy hour. From bourbon chocolate to lager jerky to single malt caramels, the Good Spirits Care Package is loaded with a variety of piquant bar snacks and meats to please his palate from afar.
So until you can share a sip together, send him good wishes and great snacks with the Good Spirits Care Package.
Customer Reviews
21st BDay gift

My son loved it! He's in the Coast Guard, not allowed to go off base... "COVID" So, he thought this was a fun creative gift! Everything alcohol infused. He said that ALL was delicious! And he said the packaging was so nice! (He never notices that stuff)