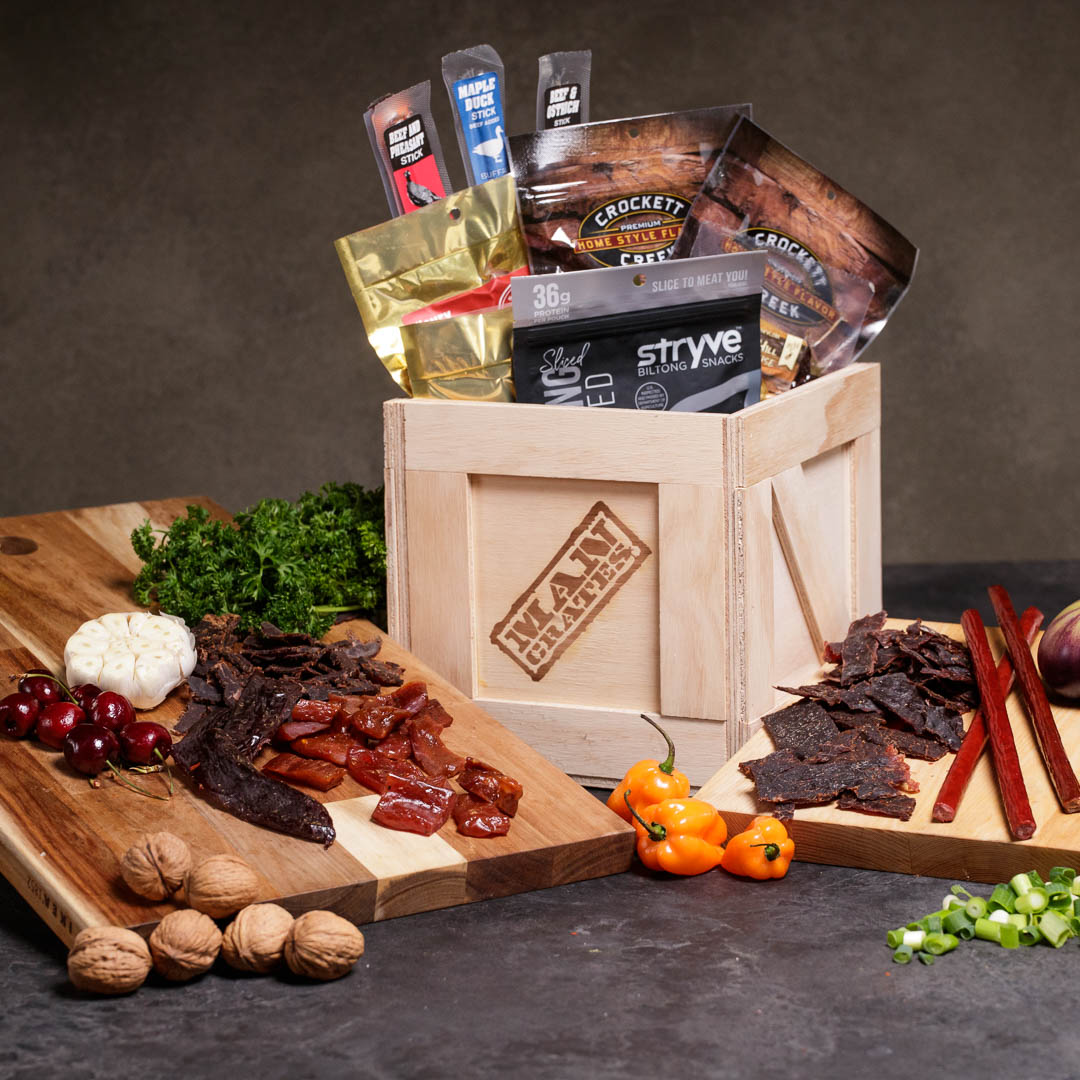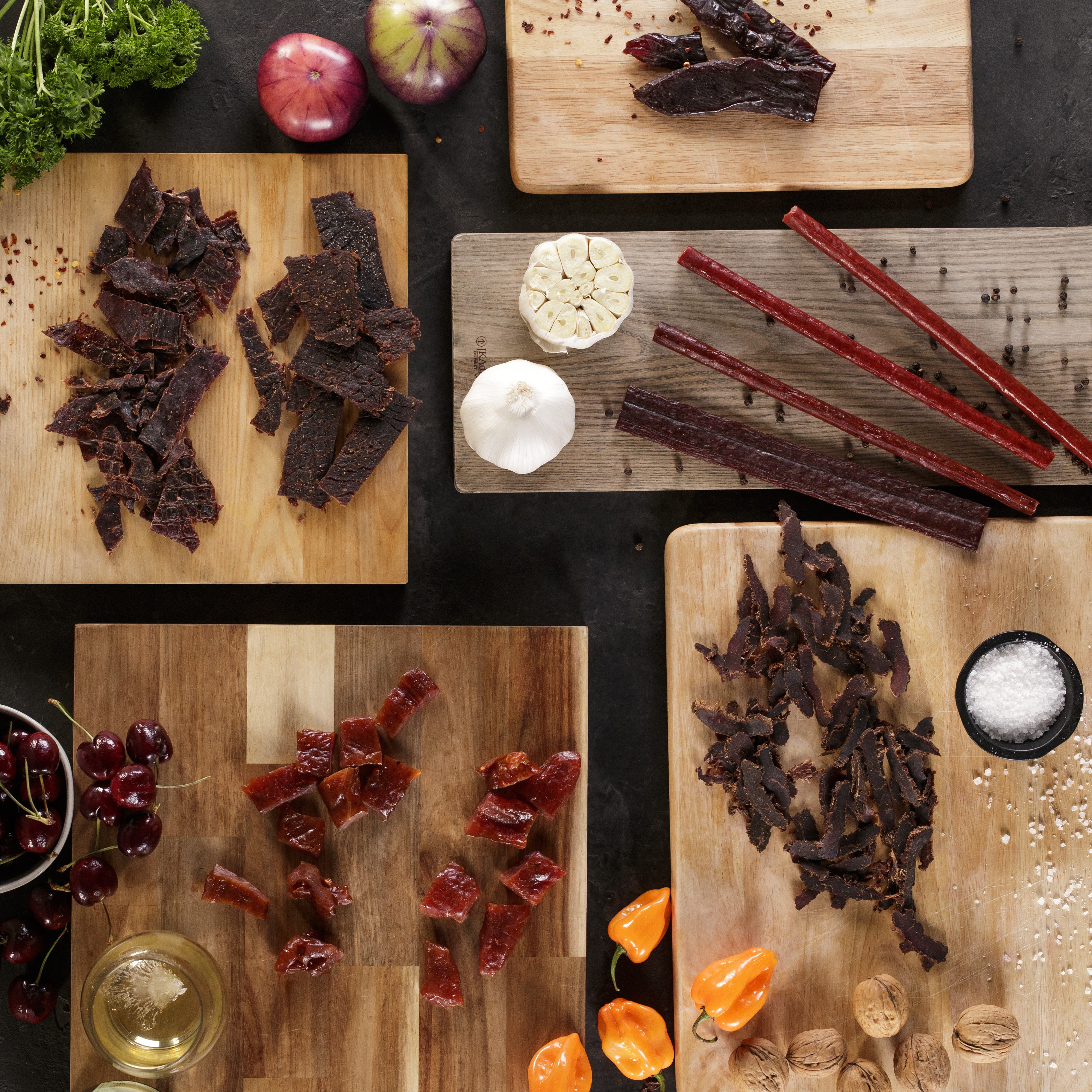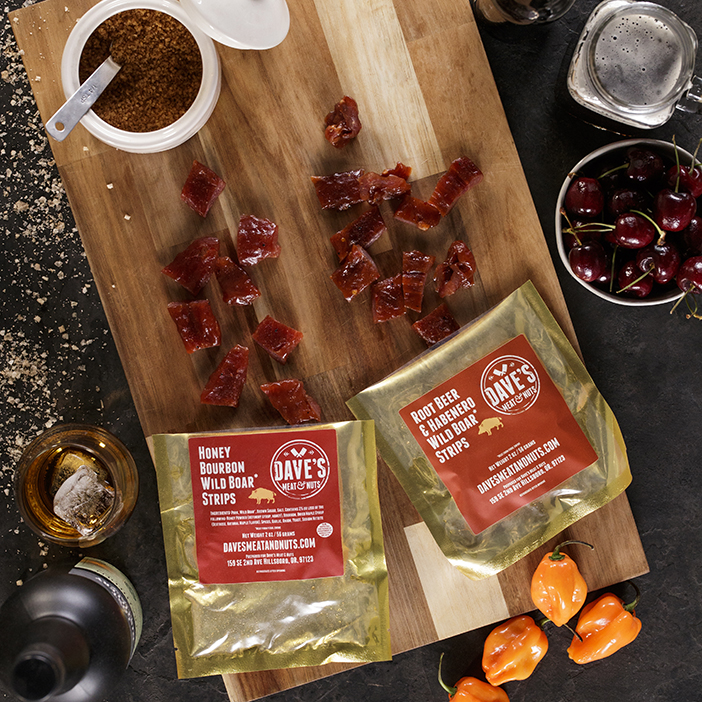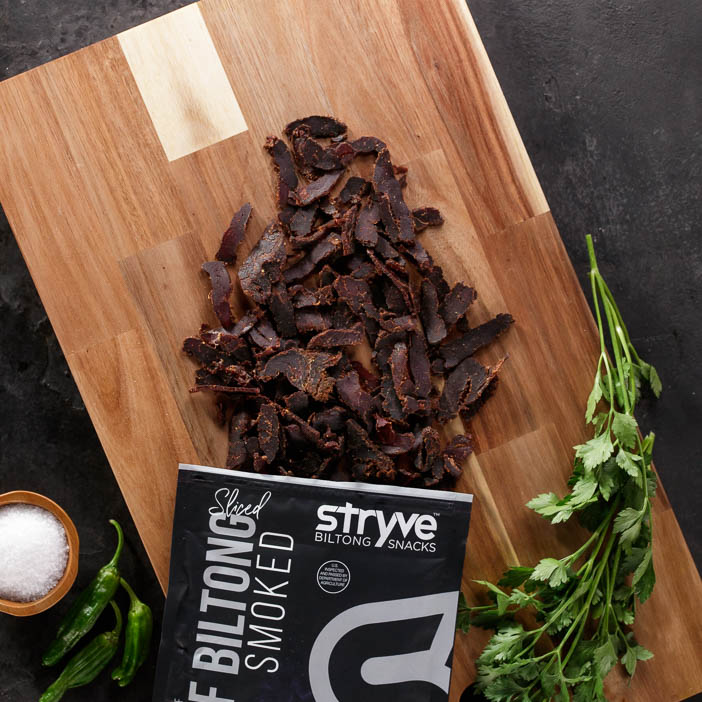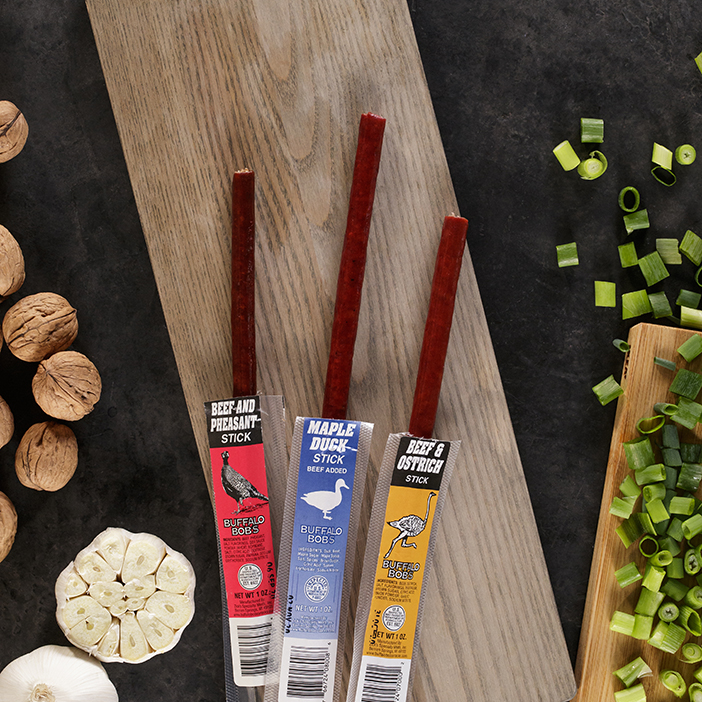 In The Box
Smoked Biltong Beef Jerky, 4 oz
Elk Jerky, 2 oz
Venison Jerky, 2 oz
Wild Boar Honey Bourbon Jerky, 2 oz
Wild Boar Root Beer Habanero Jerky, 2 oz
Pheasant Jerky Stick, 1 oz
Duck Jerky Stick, 1 oz
Ostrich Jerky Stick, 1 oz
Elk Jerky Strip, 0.75 oz
NOTE: Some products may contain beef. Due to Buffalo unavailability, we included a larger bag of Biltong.
How It Ships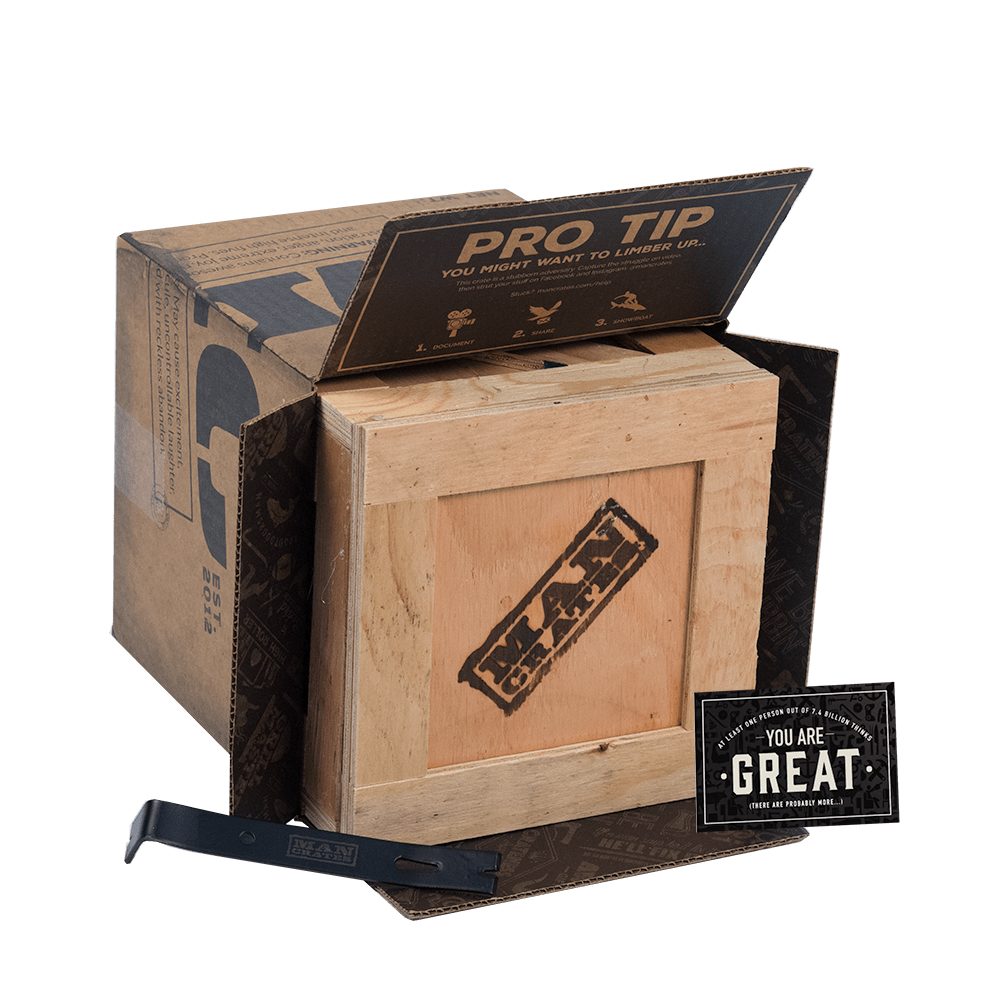 In a sealed wooden crate with a laser-etched crowbar.
---
Some shipping restrictions apply

Orders placed by noon PST will ship out same day

Choose your delivery date at checkout
Story
The Feast of Beast
We've already compiled the pinnacle selection of meat samplers from three continents in the Exotic Meats Jerkygram, and we didn't want to reinvent the wheel. No, we wanted to snag three more wheels, toss 'em in a Lambo, and burn victory lap donuts in the parking lot of every non-exotic meat factory in the land.
The More, The Meatier
The Exotic Meats Crate has so much deluxe animal poundage that we could legally register it as an official safari park. We're talking enough spiced ostrich, elk, duck, pheasant, and boar meat to make El Chupacabra wave his claws in surrender, screaming, "No mas, no mas!"
And this premium meat parade will fly first class to your doorstep in a sturdy wooden Man Crate.
The Most Interesting Meat in the World
We've also expanded the curation process to include Biltong, South Africa's treasured method of preserving delicious meats. This thin-cut beef treat is the Meat Supreme in the dried animal kingdom, and it literally means "rump tongue" in Dutch. Drop that knowledge bomb on your friends and they'll swoon over your intelligence. Swoon, we say!
Select this Feast of Beast and prepare to sample the safari!
Customer Reviews
came a day late but well worth it

I always order gifts in advance for anything so I dont have to panic about it not coming on time. I ordered this crate for my husband in the middle of may and chose the delivery date to be the day before fathers day. I did this because I have zero self control and always give him his gifts the second the get delivered and I didnt want to worry about that this year. Unfortunately it came late and was delivered the day after fathers day. Definitely a little disappointed that ordered so far in advance so I wouldn't have to worry about that and then it happened anyways. But the crate was amazing and we plan to order some more for Christmas this year. However, he did get it open within 5 minutes (including the duct tape) so I think we'll add zip ties to any future purchases.

Exotic Meats

My husband was surprised and loved every ounce of the taste test he did. I would purchase this over again and I would recommend it to everyone.

Awesome B-day present!

Got this from my daughter. She really knows her Dad!
A magnificent fight with the crate to find various unique, wonderful, tasty, and artfully dried meats inside!
Keeping the crate as a larder for more dried treats!

Delicious

Every single one of these were so delicious!!! We were pleasantly surprised! Will order more crates again! By the way, id recommend your husband to open this outside if any trouble opening with wood splints on the floor for crawling babies ;)

Awesome gift

I absolutely love this gift. Such a cool idea and I'm a huge Jerky fan. Keeping the box because it can definitely be used for something and the crowbar I can add to my collection. Great Idea!!