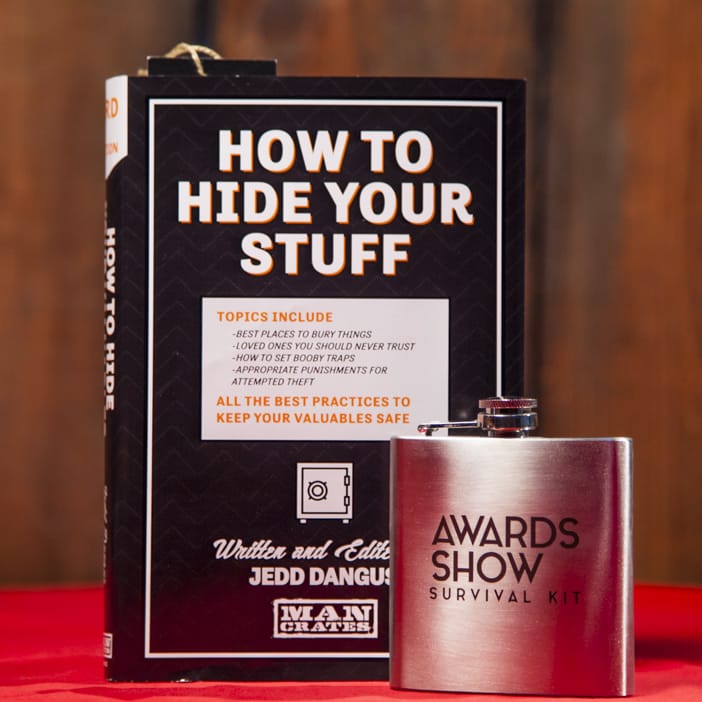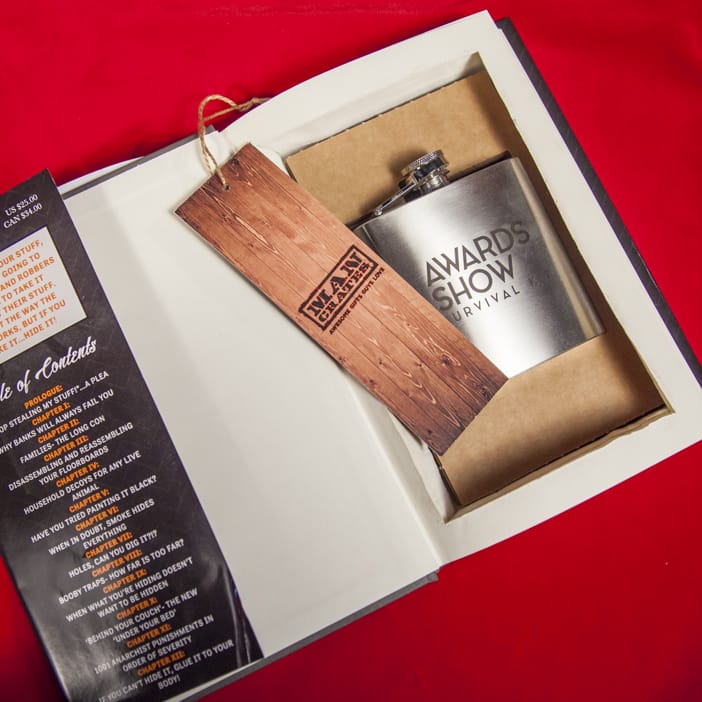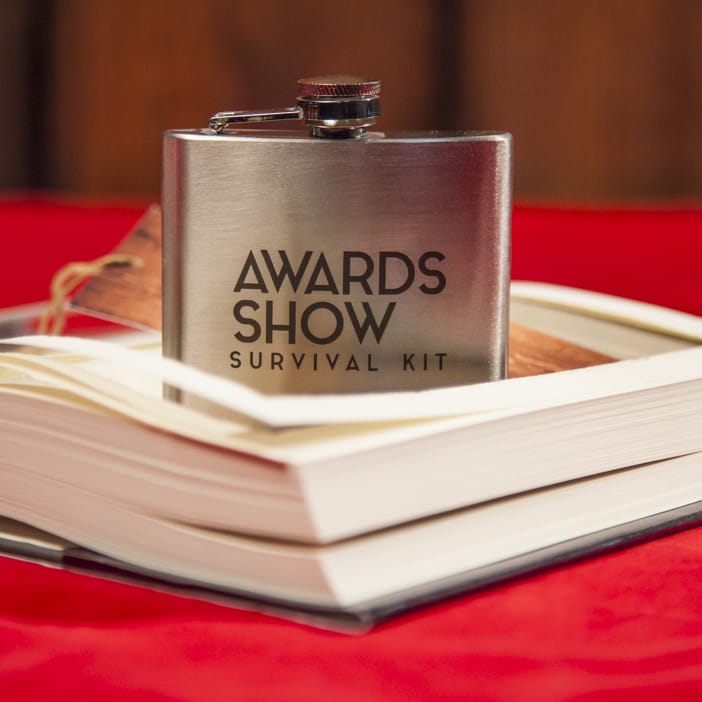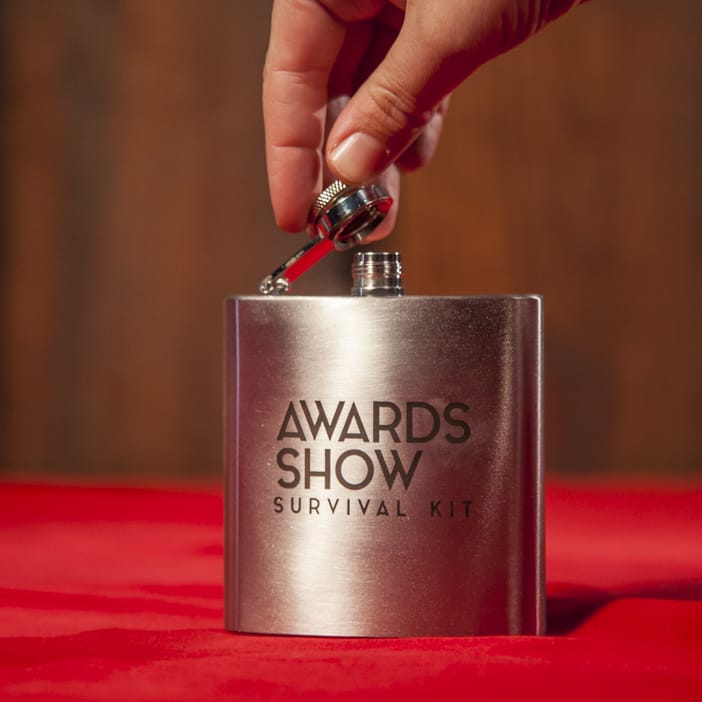 Awards Show Survival Flask (Limited-Edition)
In The Box
Special Edition Steel Flask
Secret Stash Book
How It Ships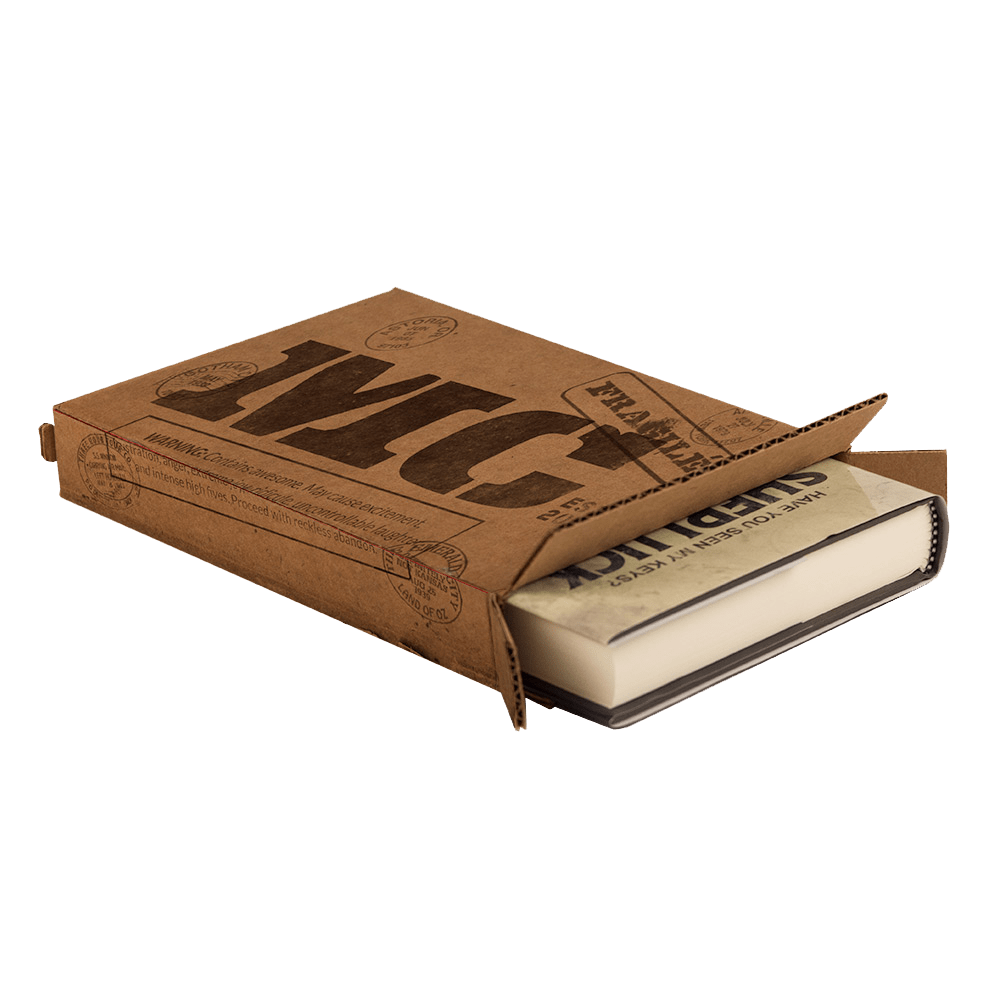 In an awesome cardboard box. Corrugated C Flute cardboard with regular slotted style... told you it was awesome!
---
Orders placed by noon PST will ship out same day

Choose your delivery date at checkout
Story
Celebrity Secrets: Revealed!
The life of the Hollywood celebrity is shrouded in secrecy. We commoners may never know what mysterious, sugar-free potions help maintain their impossibly youthful glow or what sorcerous spell keeps them pleasant and photogenic in the midst of paparazzi. But we do know how they keep their spirits high and smiles bright during all those awards shows, constant commercial interruptions and all. We know because we're partially responsible for the manufactured fun. Masterminds, you might say.
Introducing, the limited-edition Awards Show Survival Kit.
A Taste of Tinseltown
If you watch the 2018 Golden Globes closely, you might notice celebrities with their noses stuck in a book. Truth is, they're not reading. We know what you're going to ask, and yes, of course celebrities can read. How else would they be able to Google themselves every hour?*
These book-faced celebrities aren't reading because there's nothing to read. They're discreetly sipping on an exclusive Man Crates Award Show Survival Kit flask stashed within the fake pages of a safety-deposit book.
But why should celebrities have all the fun? If you know a leading man that would love to drink like the stars, give him the Hollywood treatment with our limited-edition Awards Show Survival Kit.
Customer Reviews
No reviews yet. Be the first!