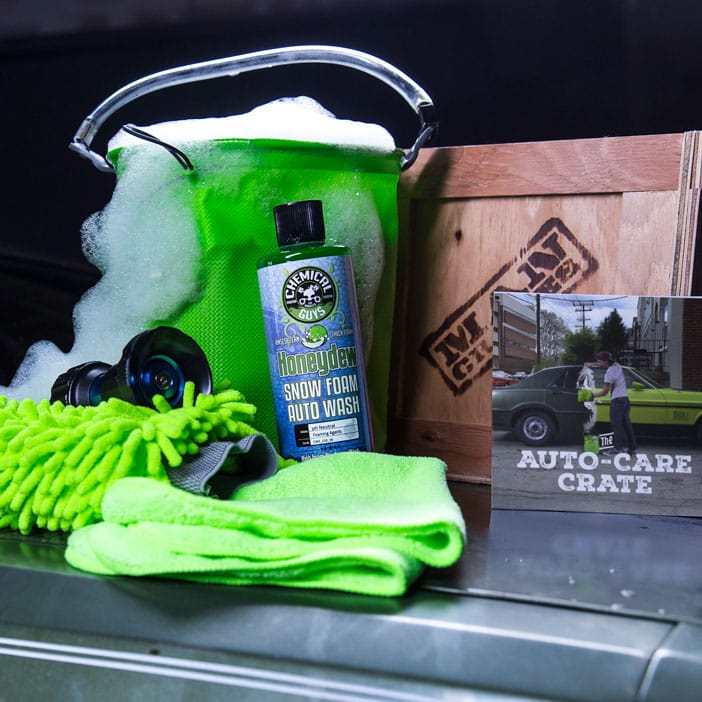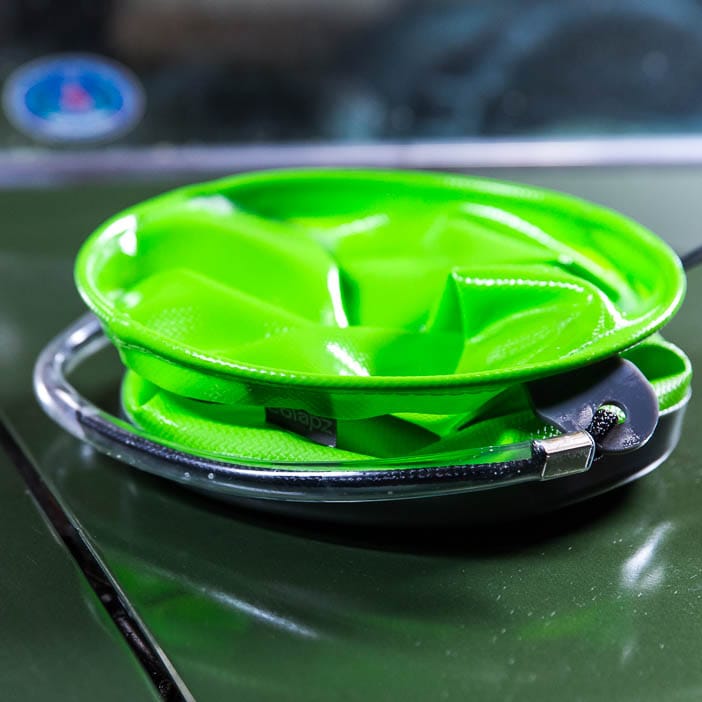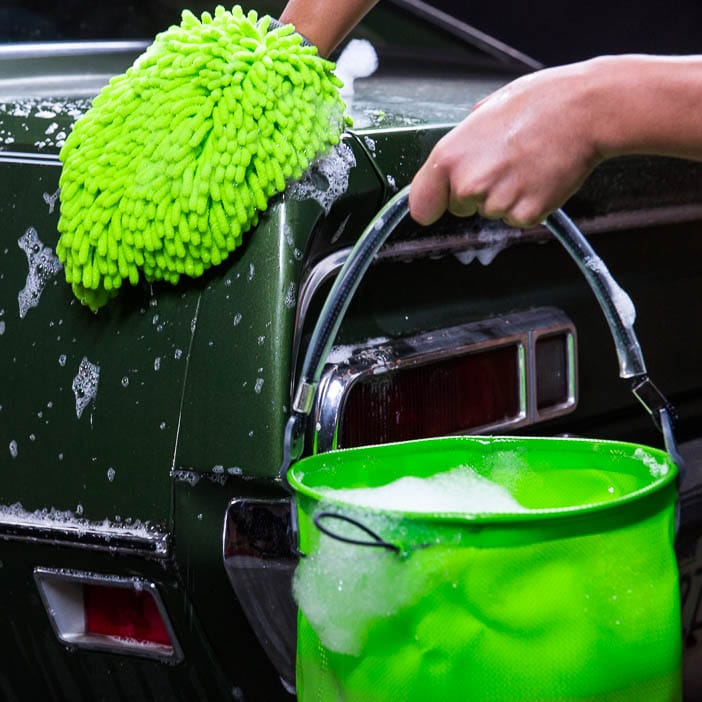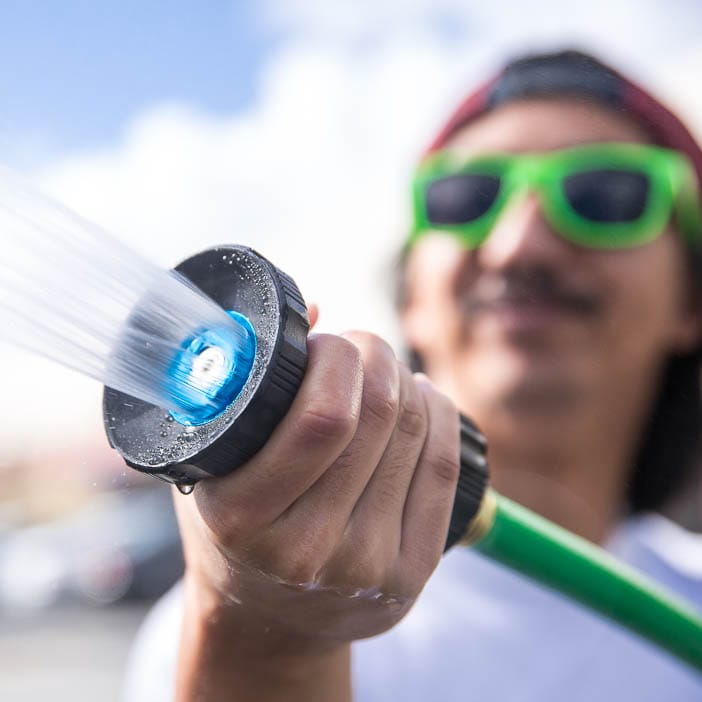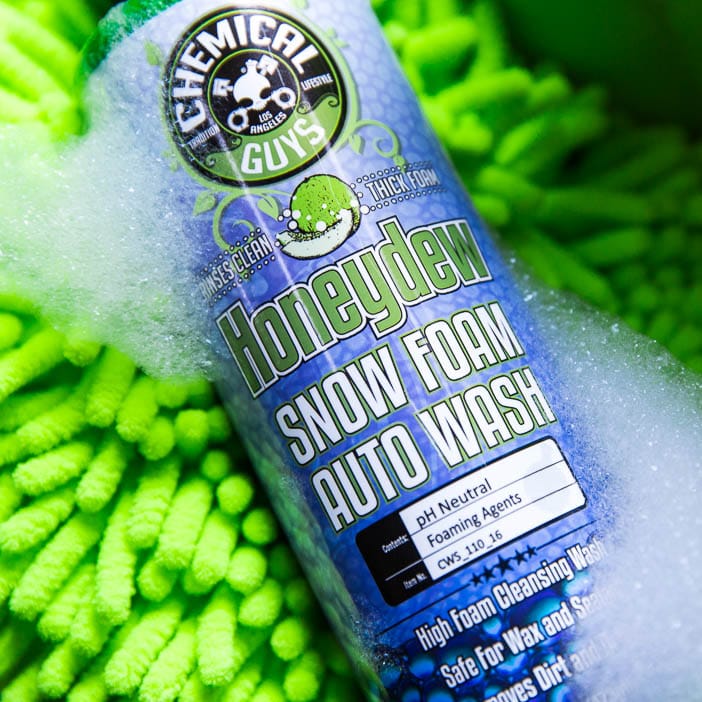 Auto Care Crate
local_shipping
Eligible for Free Shipping
Oh no! Looks like Auto Care Crate is out of stock
Click below to get notified when it's back in stock
Notify Me
In the Box
Auto Care Items
Chemical Guys Ultimate Fire Hose Car Wash Nozzle
COLOURWAVE Collapsible Water Bucket, 1.8-Gallon
Cleaning Tools
Chemical Guys Honeydew Snow Foam Auto Wash Cleanser, 16 oz
Chemical Guys Scratch Free Chenille Wash Mitt
3 Chemical Guys Professional Grade Microfiber Towels
How It Ships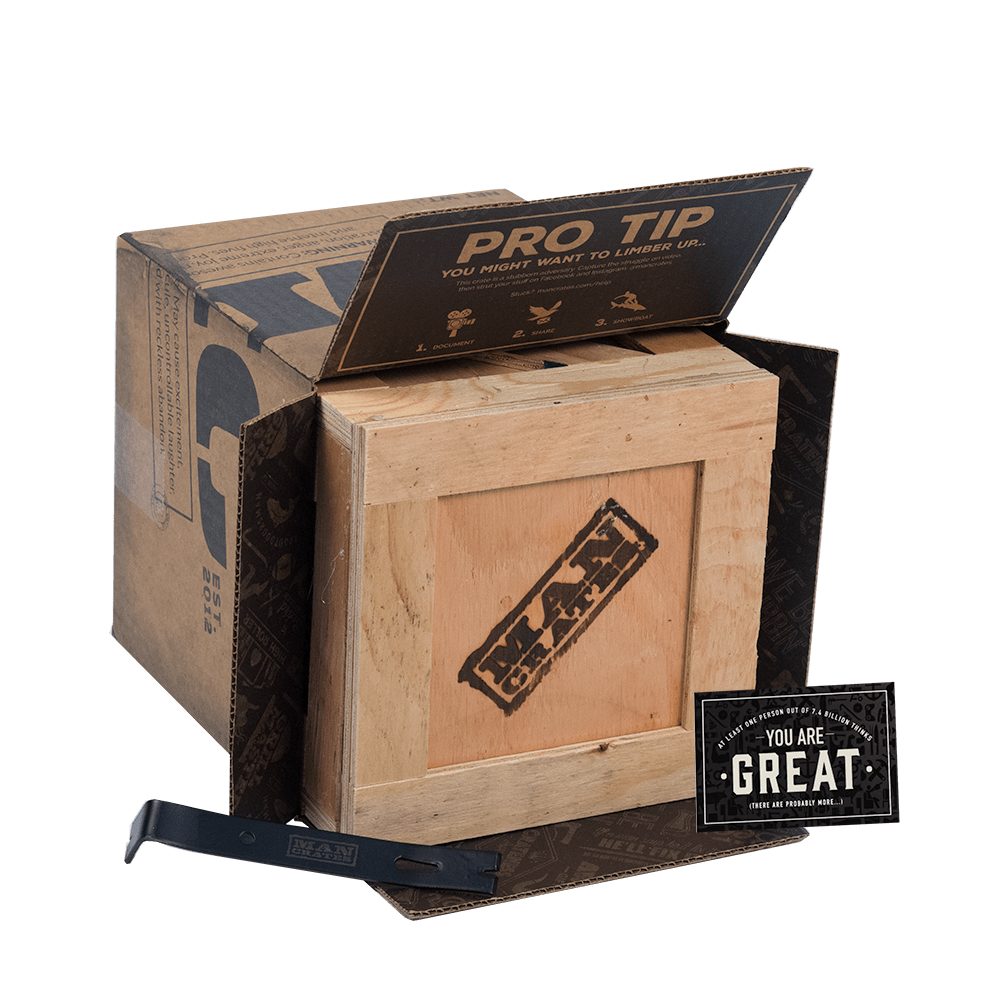 In a sealed wooden crate with a laser-etched crowbar.
---
Order today and it ships the next business day

Choose your delivery date at checkout
100% Satisfaction Guarantee
We think our products are awesome, and we guarantee you will too. If you're unhappy with your purchase or experience for any reason, we'll make it right and give you the kind of service you'll want to high-five us for.
Seriously, just call or text us at (866) 902-7260 or shoot us an email at guys@mancrates.com.
Story
Pamper My Ride!
No matter the age, make, or model, every car deserves some tender love and care.
And while professional car washes are decent for cleaning the body, they do nothing for cleansing the soul. Vehicles dream of a refreshing rub-down, a personal pampering from the comforts of their very own driveway.
With the Auto Care Crate, the luxurious experience of a dream clean is only a hose length away.
Showered in Luxury
The first step to car pampering is applying the proper amount of pressure.
This Chemical Guys Ultimate Fire Hose Car Wash Nozzle massages the car with a range of streams and pressures for versatile cleaning. It'll tickle the tires with the light pressure of a Swedish Spritz, or dismantle dirt clods with a deep-tissue drenching. Whatever spray the vehicle wants, the vehicle gets.
And the COLOURWAVE Collapsible Water Bucket can be tucked under a seat for easy, on-the-go sprucing. It can be folded-out and filled at a moment's notice to cleanse the car of mud splatterings, grimy handprints, or "bird bombs."
Better than Elbow Grease?
Deep cleaning is all about contact, and the Auto Care Crate ensures sensitivity on all fronts and trunks. A strong scrubbing with the Chemical Guys Scratch Free Chenille Wash Mitt will work out any troubled spots on the body without leaving a single scratch.
The Chemical Guys Honeydew Snow Foam Auto Wash Cleanser provides a fragrant and refreshing exfoliating cleanse, and the absorbent caress from these microfiber towels will have any vehicle dry and looking fly in no time.
The Auto Care Crate will have even the crummiest of clunkers looking and smelling like their first time off the lot.
Customer Reviews
Hubby loved it!

My husband is a car guy, he likes to take car of them and make them look good, so I got him this kit to try out. The crate is so cool! He kept it to store stuff in. He loved the car items except for the collapsible bucket, he didn't care for that. His favorite thing was the Chemical Guys wash, he fell in love with the brand and that's what he likes to use now. I'd say it was a successful gift. Only negative I have is that I wish the pricing was more affordable.

Dad loved it!

Very nice, high quality car cleaning gadgets that were right up Pop's alley! He loved it all! Especially the bucket!! He had lots of fun opening it and said the crow bar was the best part of the gift! My second time buying a Man Crate and I cant wait to gift more!!

AMAZING AUTO CARE

Thank god that I had got this crate before it sold out. Amazing product cleans cars like a charm.

...a good chuckle

Bought this kit for my son and his girlfriend, they both have new vehicles and I thought they'd love it. When Jordyn lifted the crate out of the shipping box to open it the bottom fell off the crate. We had a good laugh about it, I wish I got it on video so she could show her friends.

All the items are awesome, the watering can and sprayer head will come in handy this summer for sure!!

Perfect for the classic car lovers

My husband loved the contents as much as opening it. Given for Christmas this year. He takes good care of us and his special rolling collection of classic cars. Suitable for a Prince, a General, and everyone in between that appreciates the automobile, hard work, restoration, and preservation. GO USA!