Jerky Advent Calendar - Carol
Jerky Advent Calendar is temporarily unavailable
Alas...
Notify Me
In The Box
Man Crates Exclusive Advent Calendar
Filled with 25 Beef Jerky Bits (0.5 oz each):

Classic
Black Pepper
Garlic
Habanero
Honey Bourbon
Root Beer
Whiskey Maple
Root Beer Habanero
Ghost Pepper
Sesame Ginger
Chili Lime
Sriracha
Orange Habanero
Birch Beer
Sarsaparilla
General Tso
Lemon Pepper
Thai Satay
Cajun
Teriyaki
How It Ships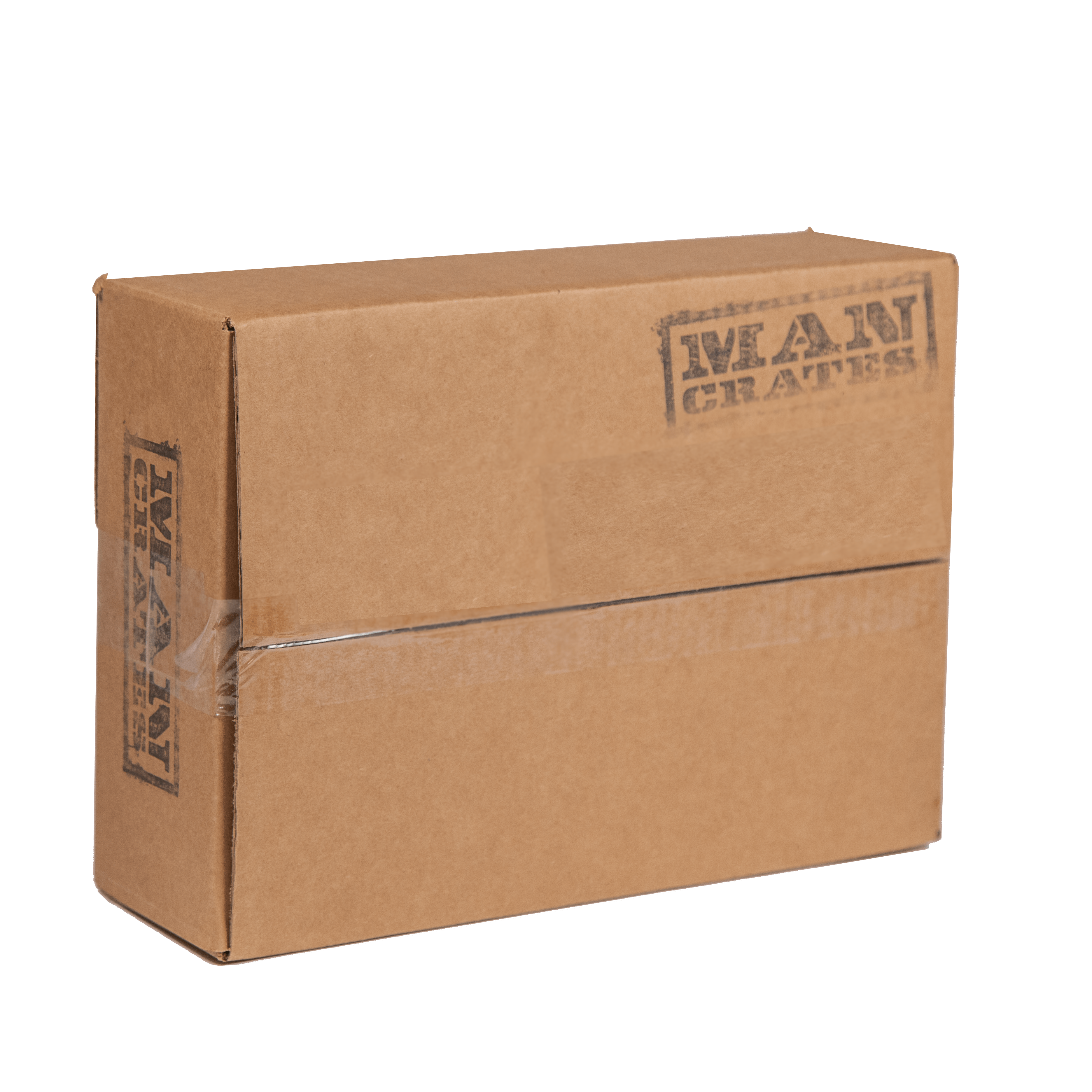 In an awesome cardboard box. Corrugated C Flute cardboard with regular slotted style... told you it was awesome!
---
Some shipping restrictions apply

Orders placed by noon PST will ship out same day

Choose your delivery date at checkout
Story
'TWAS THE BITE BEFORE CHRISTMAS
Forget the french hens and geese a-layin'. Nothing says "Meaty Christmas" like an advent calendar filled with twenty-five festive flavors of beef and exotic jerky. It's a carnivore's ultimate countdown 'til Christmas.
From Ghost Pepper to Sarsaparilla to Thai Satay and more, our Jerky Advent Calendar is a festive feast of merry meats that will last all season long. It tastes as good as it looks, and we ensured it looked delicious by commissioning custom artwork: 'A Christmas Carol' as depicted by cows.
'Tis the season for seasoned meat!
Customer Reviews
Amazing

This was a gift from a friend. I honestly thought it wasn't going to be that great. But I'll be the first to admit this was one of the best advent calendars ever! Each piece was individually delicious and perfectly seasoned

The only advent calendar you need. Until next year.

A 24 day celebration of jerky. What could be better? Each selection was anticipated with unbridled glee, bright eyes, clapping hands, and not a little drool. Each morsel was savored to the fullest. To say it was life changing would be faint praise - it was David-Hasselhoff-on-a-unicorn-with-sprinkles amazing.

One downside: It is only 24 days - which makes the other 341 rather dull and lifeless by comparison. Please bring it back this year!

Best Advent Calendar Ever

I bought three of these - my husband and 2 sons were so excited to get them. They were actually excited to open them every day! Thank you!

Yummy vaca!

It's a fun gift for an adult. It brings out the child-like anticipation of the advent, while using a more adult inspired treat. The friend I got it for has absolutely loved the fun of opening one door at a time, and he said all the meat has been moist and delicious!

Thought I was missing some

Like the person above me, I thought I only had 15 pieces. I tore the box open and found the tray was inserted upside down. The other 10 were still in there.