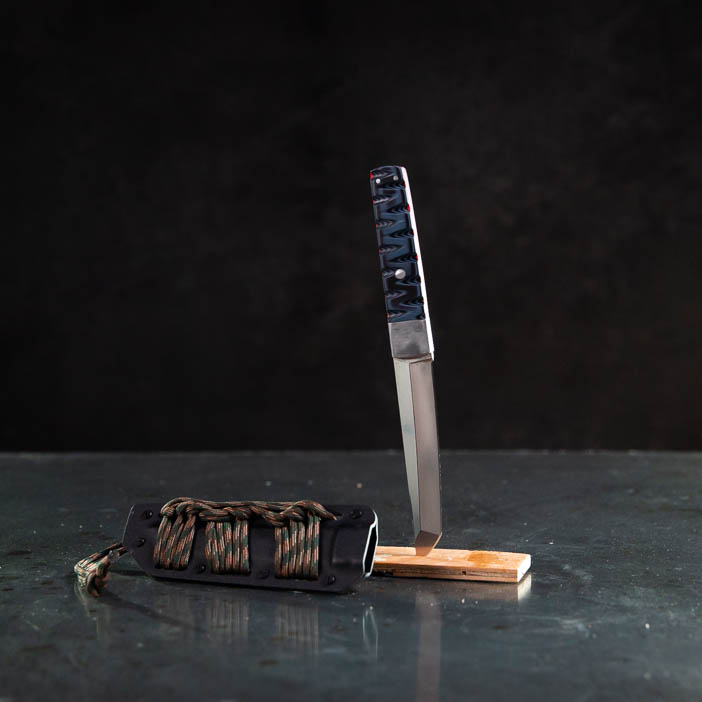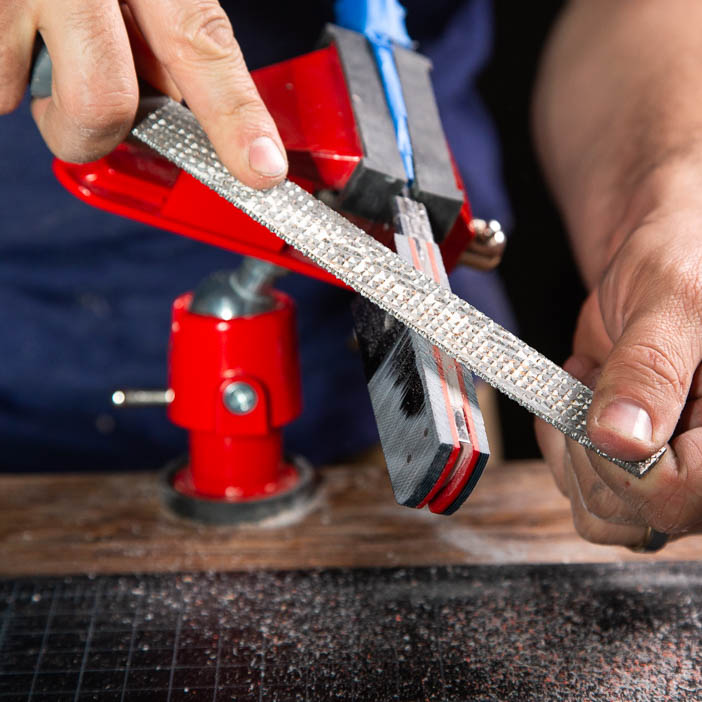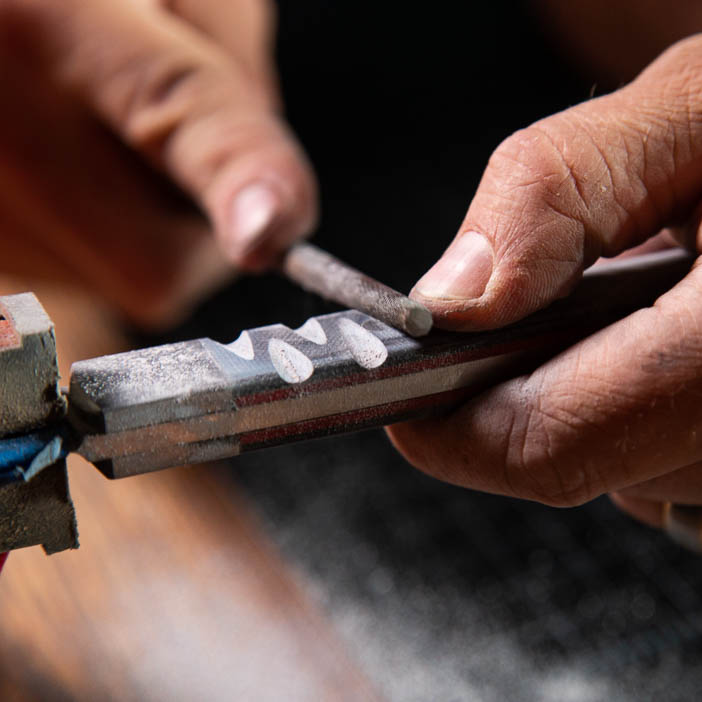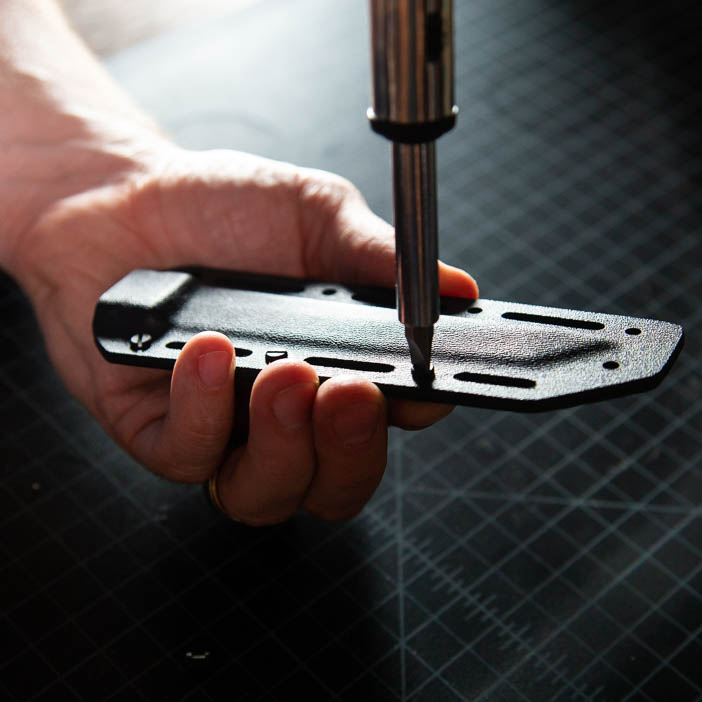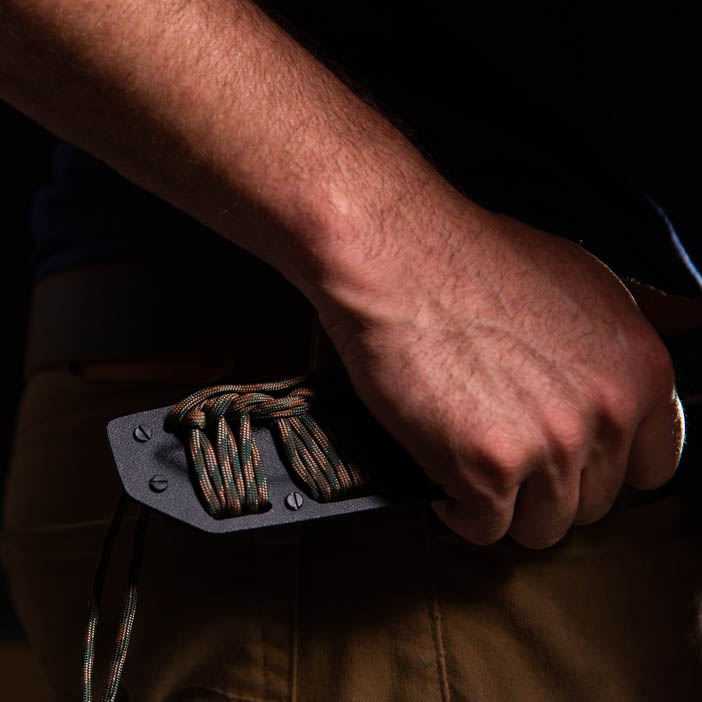 Expert Knife Kit - Tactical Tanto
In The Box
Tactical Tanto Blade Kit:

AUS 8 Blade
Nickel Bolster and Pins
Red G10 Liners
Black and Grey G10 Scales

Kydex Sheath Kit:

Kydex Sheath Kit
Molded Kydex Sides
Screw Rivets

Two Part Epoxy
Blue Black Paracord, 12 ft
Project Kit Booklet
How It Ships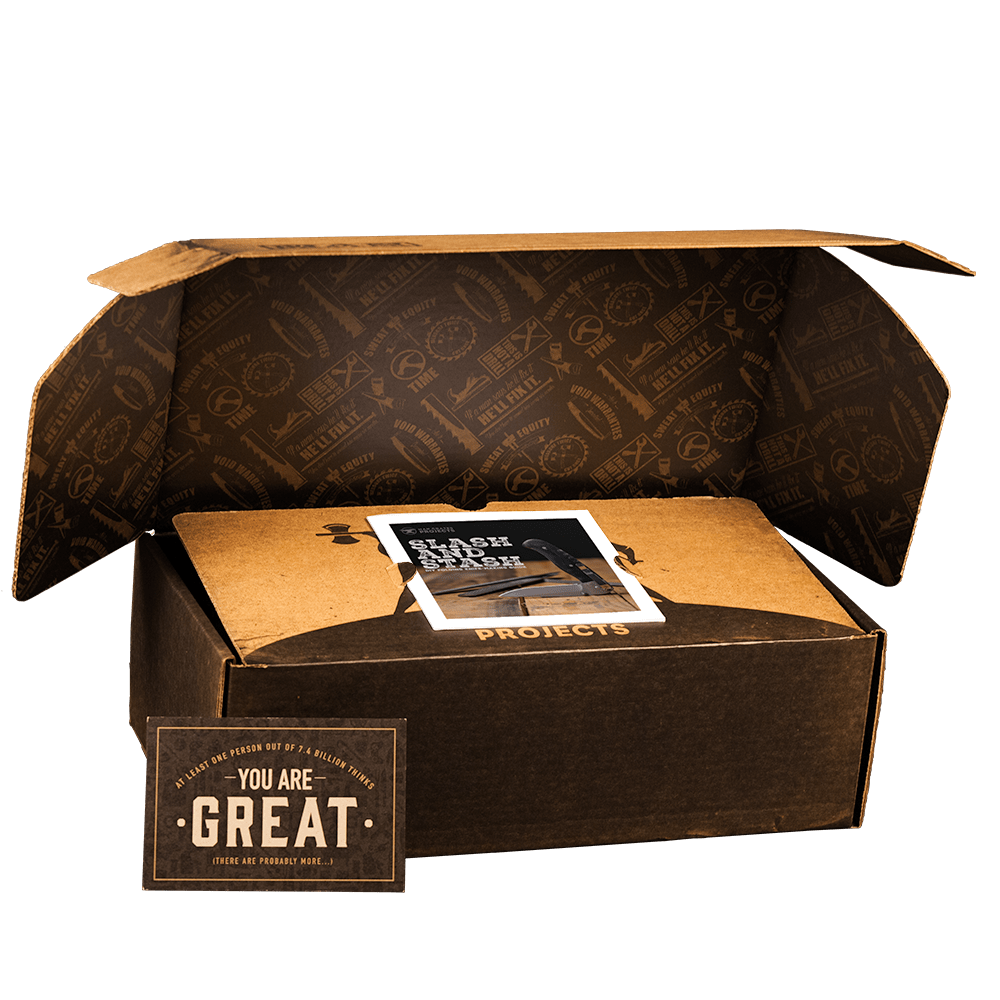 In an awesome cardboard box. Corrugated C Flute cardboard with regular slotted style... told you it was awesome!
---
Orders placed by noon PST will ship out same day

Choose your delivery date at checkout
Story
Martial Arts and Crafts
The Heian period in Japan resulted in tons of incredible art, poetry, and literature. Oh yeah, and also one of the most badass blades in human history—the Tanto, a Japanese short sword used in traditional martial arts.
Paying homage to the tactical, ornate style of this distinctive weapon, the Expert Knife Kit — Tactical Tanto is a must-have for the knife enthusiast looking to level up from beginner build a blade projects.
Summon his inner samurai with the Expert Knife Kit — Tactical Tanto, a classic short sword that's long on valor.
Knife in Pieces
With nickel bolsters and pins, red G10 liners, and layered black and gray G10 handle scales, he'll make a handle so striking, he can barely handle it
He'll whisper "domo arigato" as he gazes upon the razor-sharp, AUS-8 stainless steel, full-tang blade.
No self-respecting warrior carries a bare blade under his kimono. Precisely why we've included a custom-molded kydex sheath and paracord wrap.
The extensive assembly guide will serve as his all-knowing sensei in his quest to craft the ultimate tactical tanto.
Customer Reviews
Excellent

The first one kit I received had a small fault, however after calling the customer service they sent me an entirely new kit, the second time around every thing was perfect down to every detail. This is a great company with great people