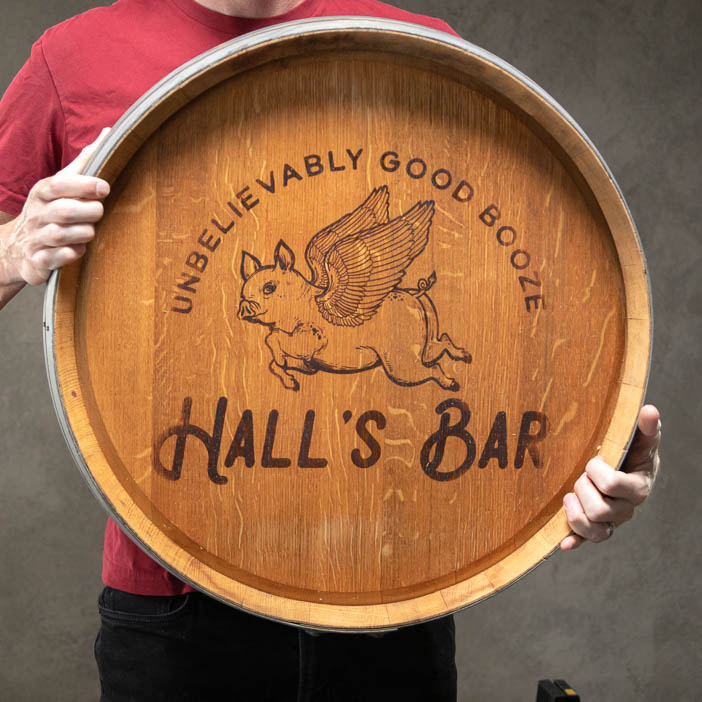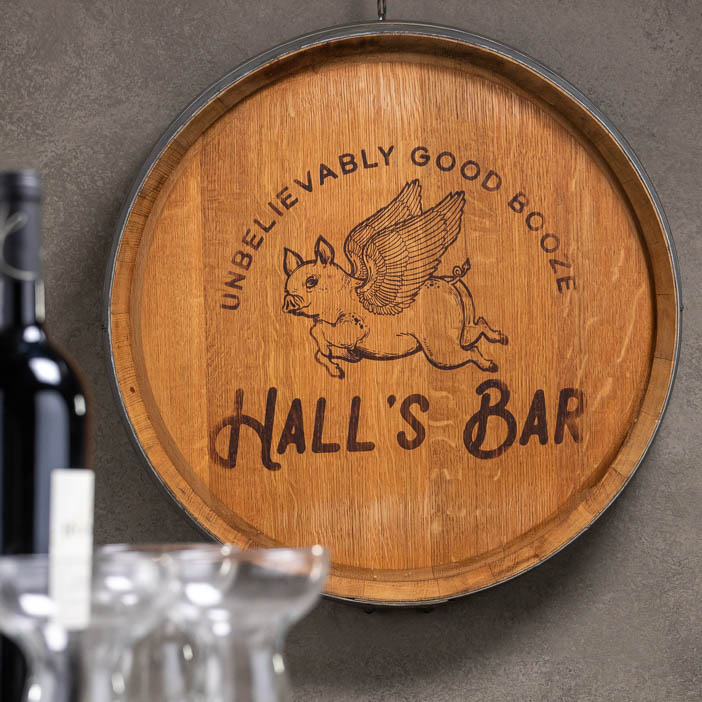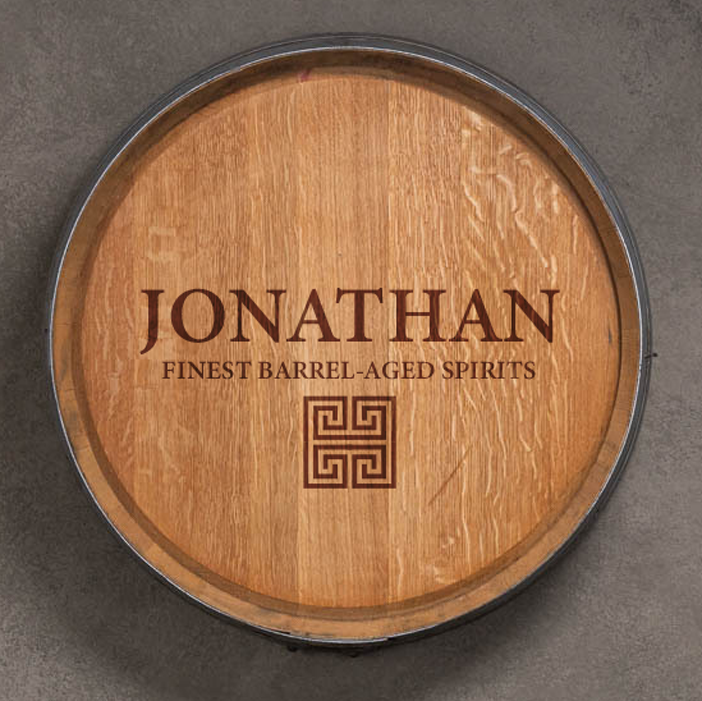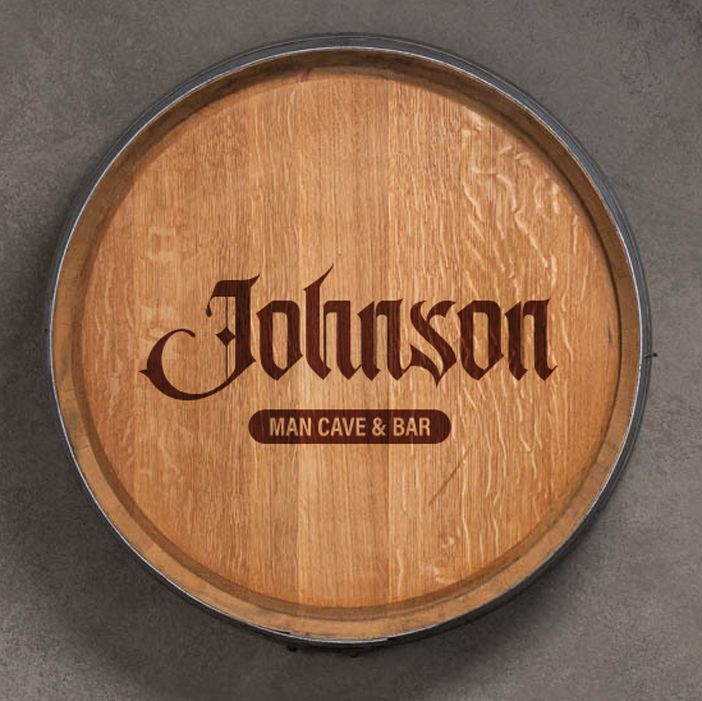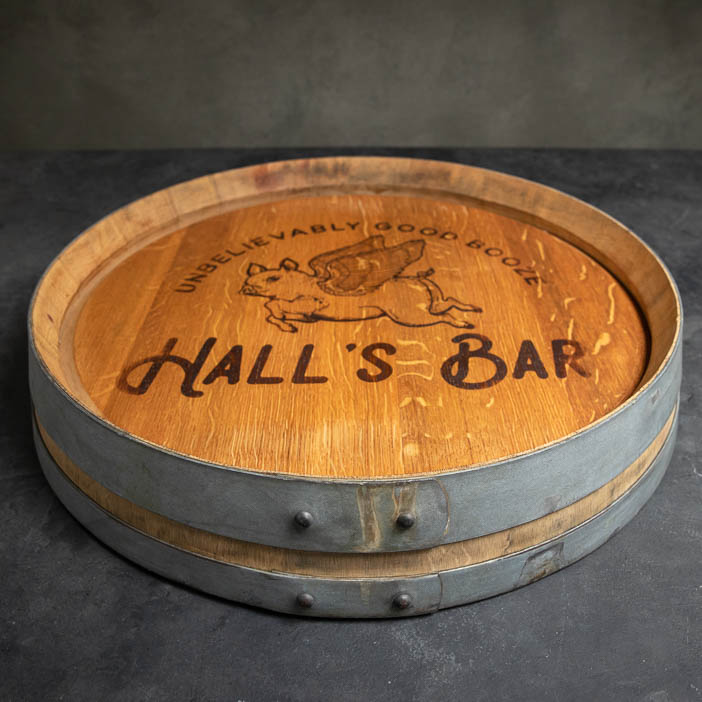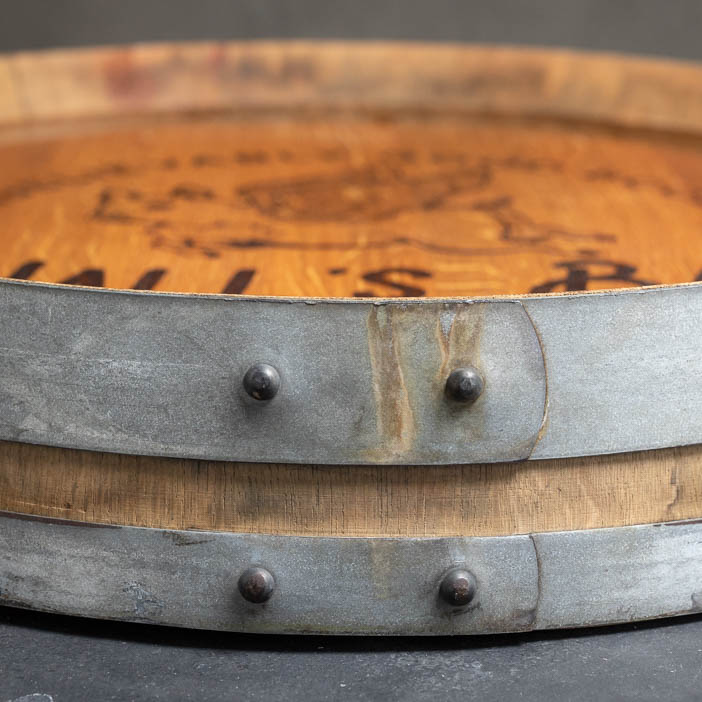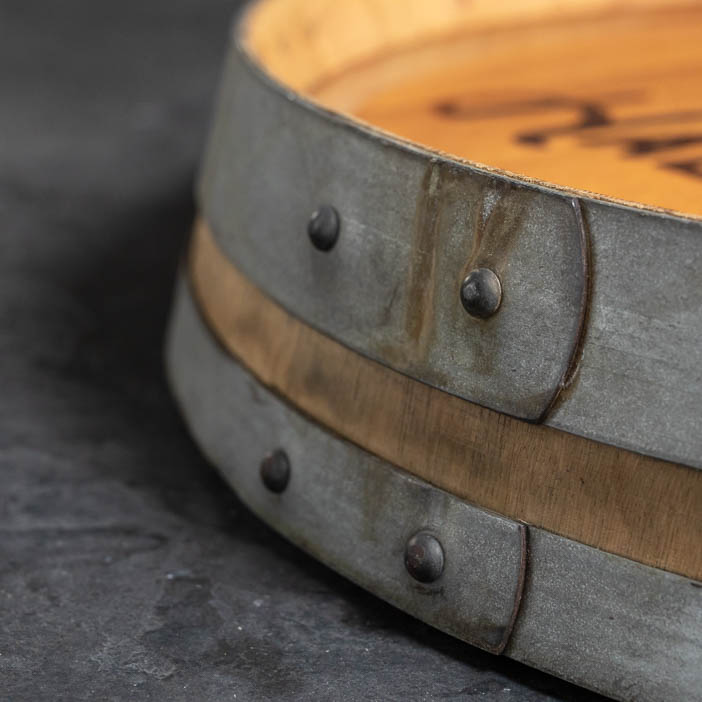 In The Box
Personalized Barrel Lid Sign, 27" dia x 4-5" thickness
Hanging Instructions & Accessories:

D Ring Screw Set
Picture Wire
NOTE: Signs are made from actual wine barrels. May show slight signs of use.
How It Ships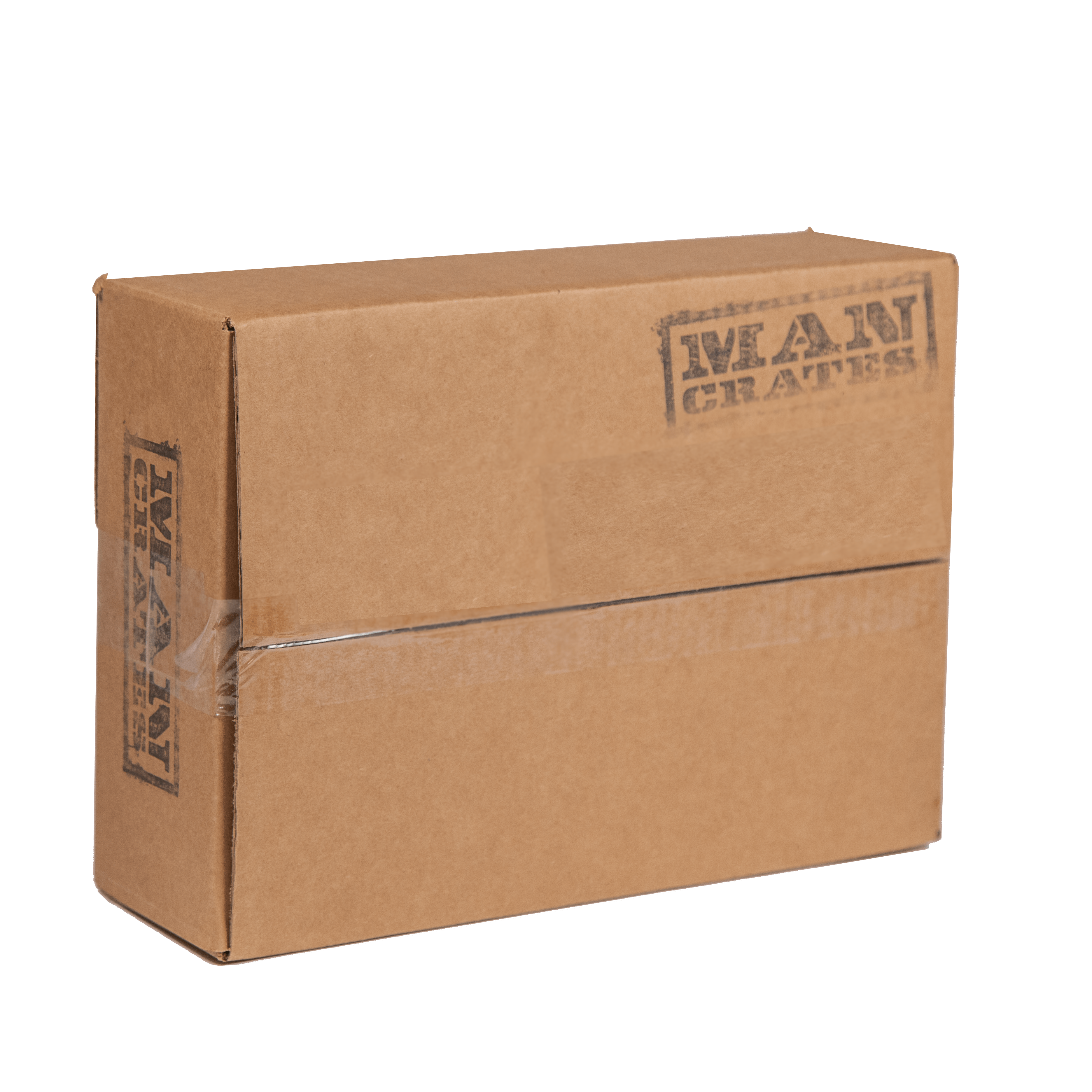 In an awesome cardboard box. Corrugated C Flute cardboard with regular slotted style... told you it was awesome!
---
Choose your delivery date at checkout
Story
It's Barrel-Chic!
Ever wonder why drinks are aged in barrels? It's not because they look great, even though they do. And it's not because they double as tables, even though distilleries have notoriously poor seating. It's because they add flavor…and not just the kind you can taste.
Handsomely constructed from an authentic, oaken wine barrel, this personalized sign boasts enough style to fill any room with fun, fresh flavor. Laser-etched with his name and ringed with an aged metal hoop for rustic flair, it's the perfect accessory for any guy's basement, home bar, or man cave!
Add even more flair to his home bar or basement lair with the Personalized Barrel Sign.
Barrel Fully Loaded:
We've included a heap of hardy hardware so he can hoist his sign easily and securely wherever he sees fit.
The laser etching process gives the sign a handsome "burned-in" look for a perfectly-singed sign as classy as he is.
Customer Reviews
Amazing!

This is the real deal. It's made from an actual used wine aging barrel. While the photos do it justice, it looks even more amazing in person! Truly a one of a kind item, super high quality and a great gift!