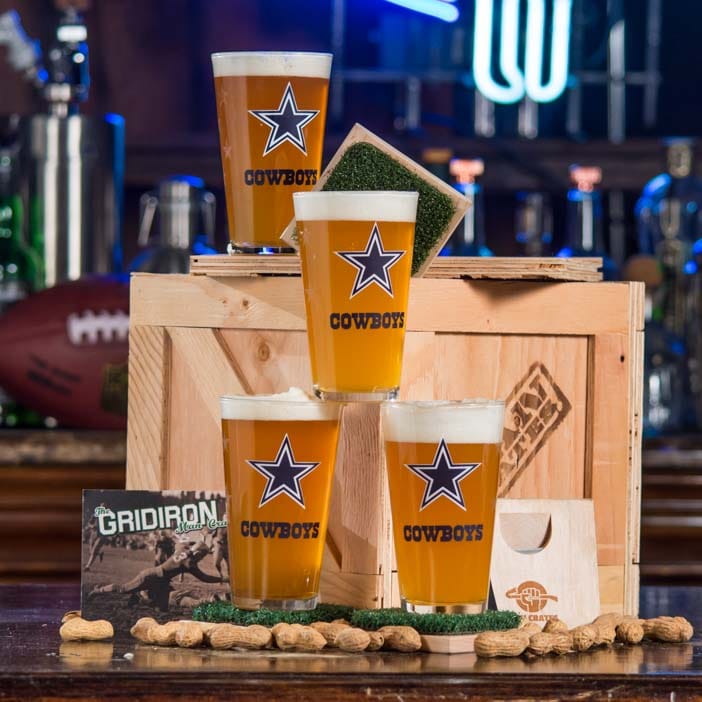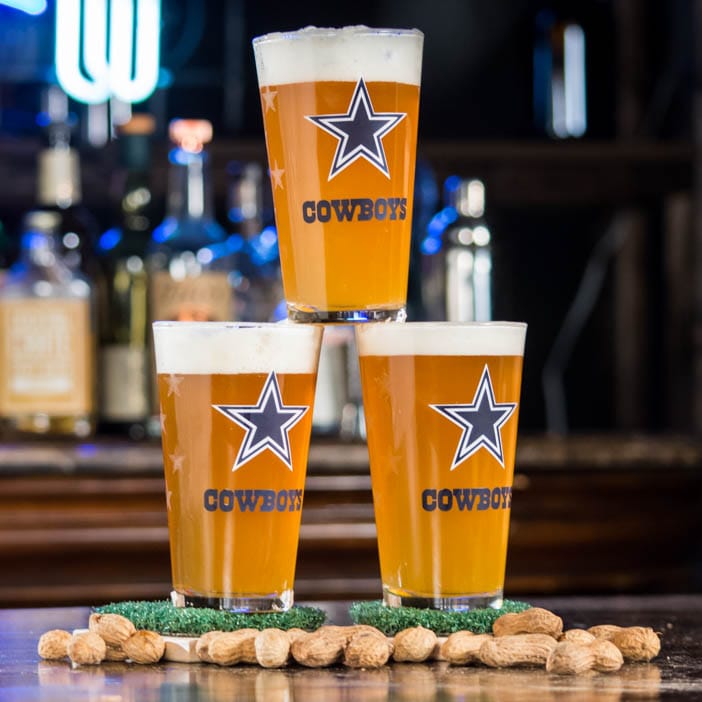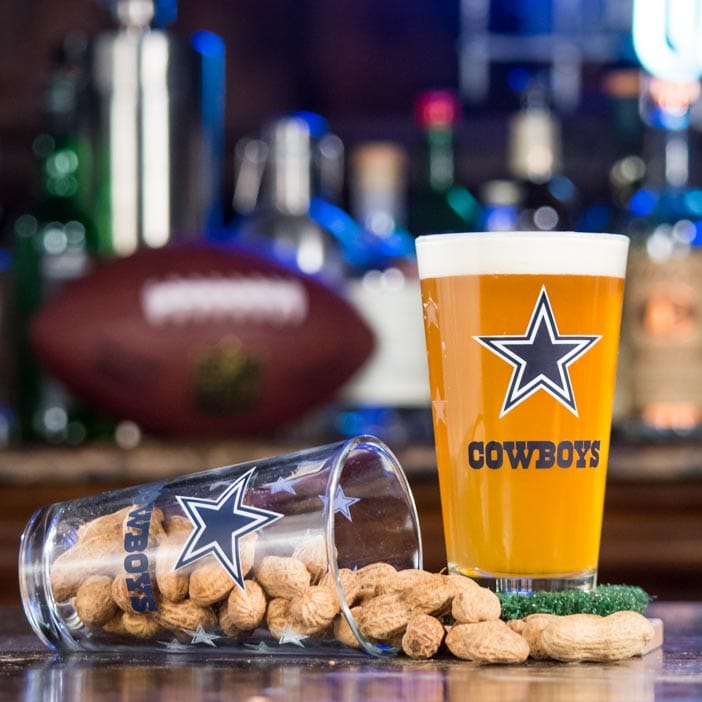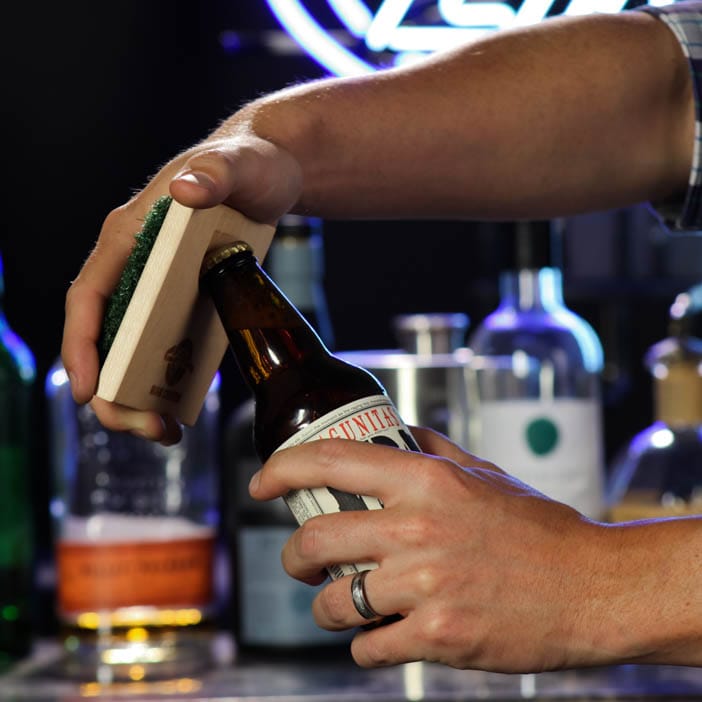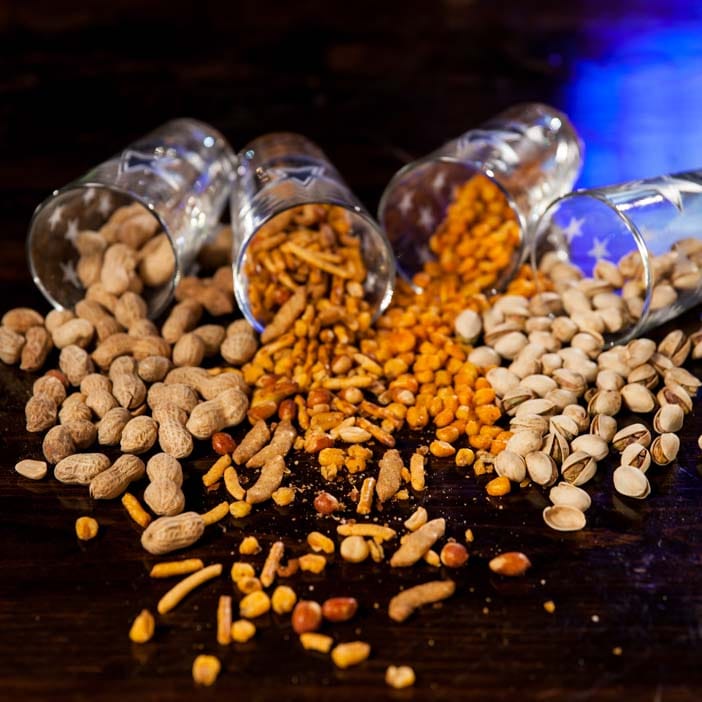 In The Box
4 NFL Team Pint Glasses
4 Turf Coaster/Bottle Openers
Pistachios, 5 oz
Beer Nuts: Bar Mix, 3.25 oz
CB's Ballpark Style Jumbo Peanuts - Lightly Salted, 12 oz
How It Ships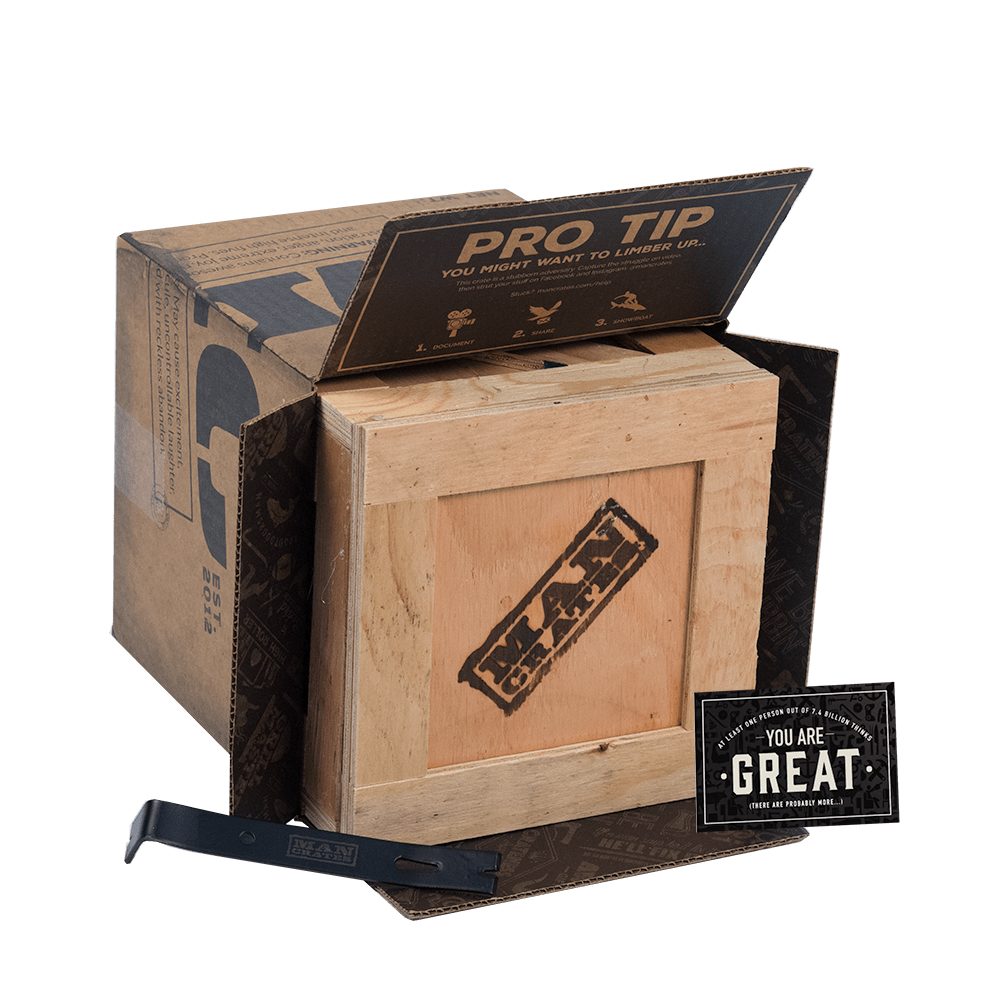 In a sealed wooden crate with a laser-etched crowbar.
---
Orders placed by noon PST will ship out same day

Choose your delivery date at checkout
Story
Show Your Colors
It's game day, but your allegiances run deeper than a single game or season. If they cut you, you bleed red and gold. Or black and yellow, or blue and white- the point is that every time your heart beats it pumps the fervor of fandom through your veins. You live and die with your football team.
Raise a Glass
Celebrate your victories and drown your defeats with a pint of your favorite brew in an official, licensed team beer glass. Nobody should drink alone, so there's a full set of four glasses. Share with three of your team mates. Or double fist it with your best bud. We won't tell you how to do the math.
Primetime Snacks
True fans deserve to eat like it's the big game every game. We've gathered the best in gameday snacks: bar mix, corn nuggets, peanuts, and pistachios.
Customer Reviews
The perfect gift!

I purchased this for my fiance for Fathers Day. It is the perfect gift. He loved it. And the crate having to be opened just adds to the excitement. I think I was just as excited as he was. This is perfect in every way! We need Women Crates!
Thank you so much, I will def being buying more!

He Loved it!

My boyfriend lost all his Eagles glasses in a move, and had commented a few times that he missed them. When I found this crate, I knew it was perfect. Last night, he again mentioned that he missed his glasses and I knew it was time to give him the crate. Initially, he was confused about the crate, but quickly got to it, and enjoyed the process of cracking the crate open. The excitement on his face was priceless, and he must have thanked me at least 10 times while he used the glasses during the evening. I will 100% be a return customer!

Love everything about this!

I got the brewski crate for my husband, and he absolutely loved it. I was a surprise, so he did not know what was inside and accidentally broke one of the glasses, they shipped out a replacement same day and it will be here in just 2 days! I loved this and I was going to order again for our anniversary anyways, but that just was icing on the cake. Absolutely going to be a consistent customer!

Man Crate Fan!!!

I bought a Man Crate for my Dad and Brothers!! Best gift gift every! you guys have a customer for life!!! thank you1

"Best Gift Ever"

I ordered this for my dad for Christmas. When he got it, he declared it, and I quote, the "best gift ever." He absolutely loved it! Shipping was quick, and I'm thrilled to have found something unique to gift for a change. Definitely recommend!