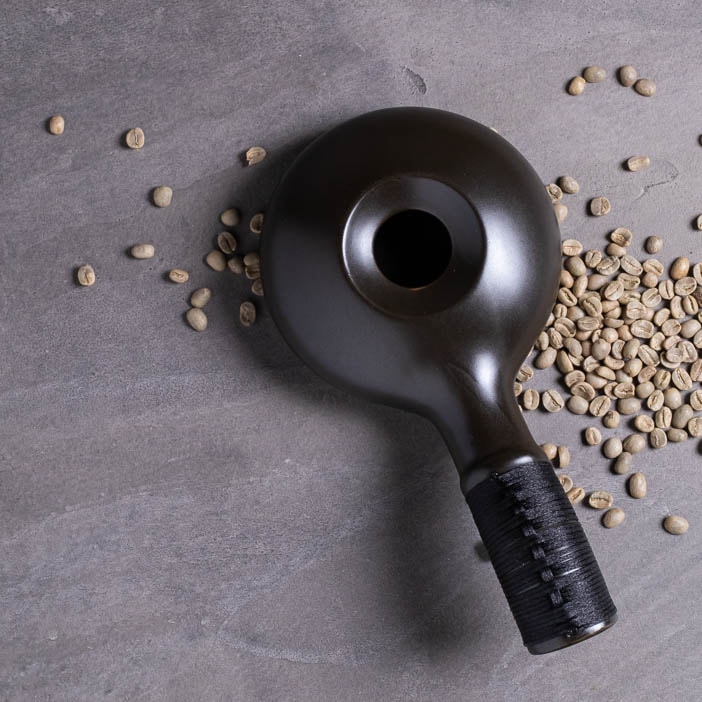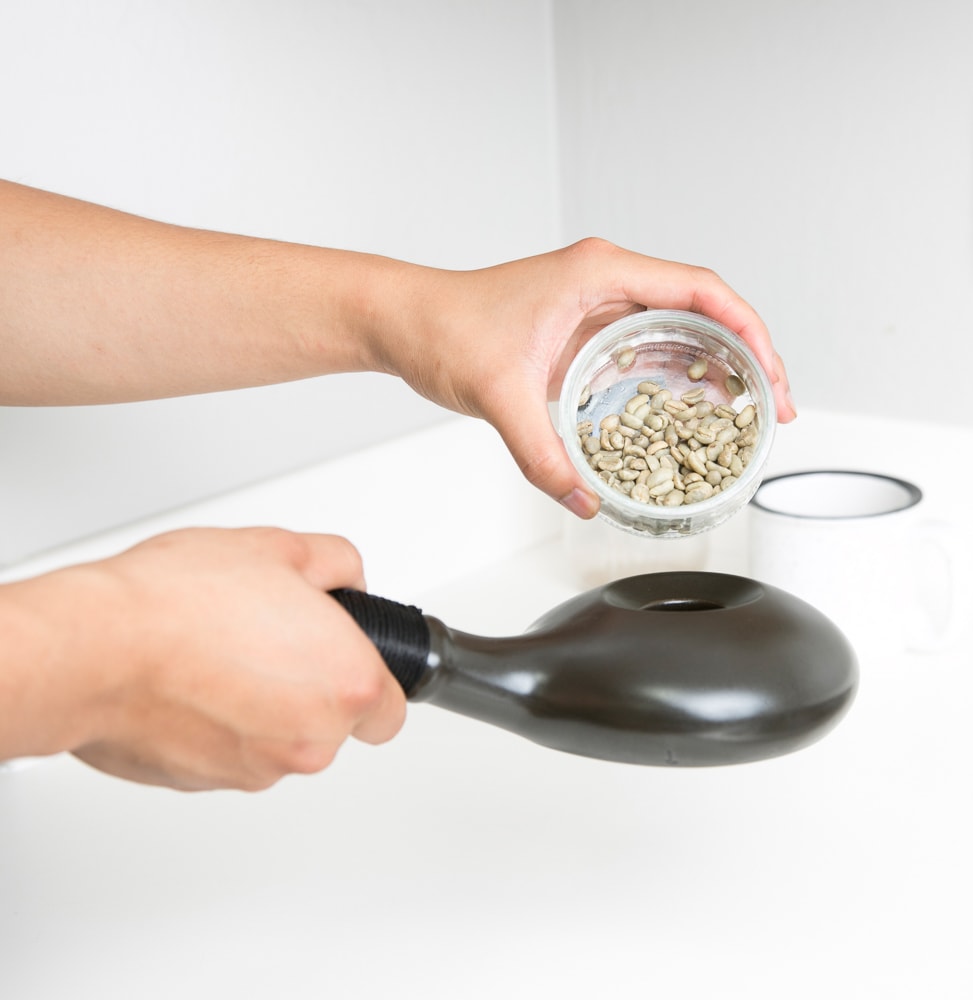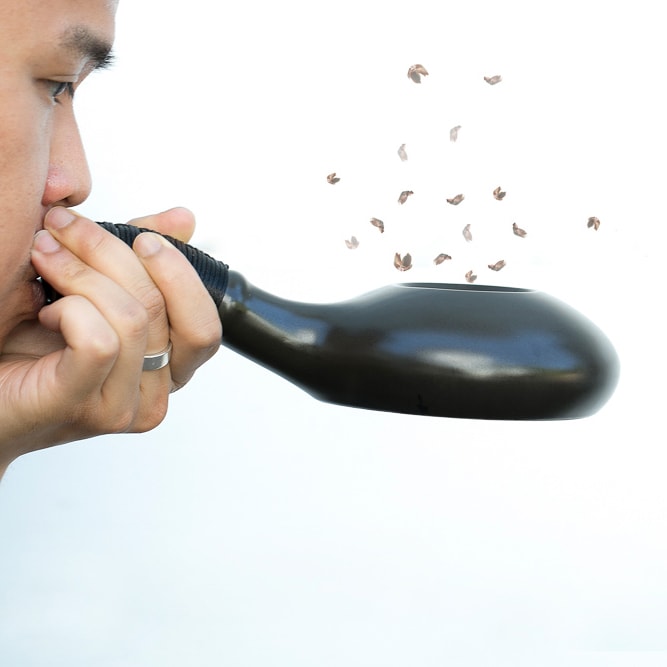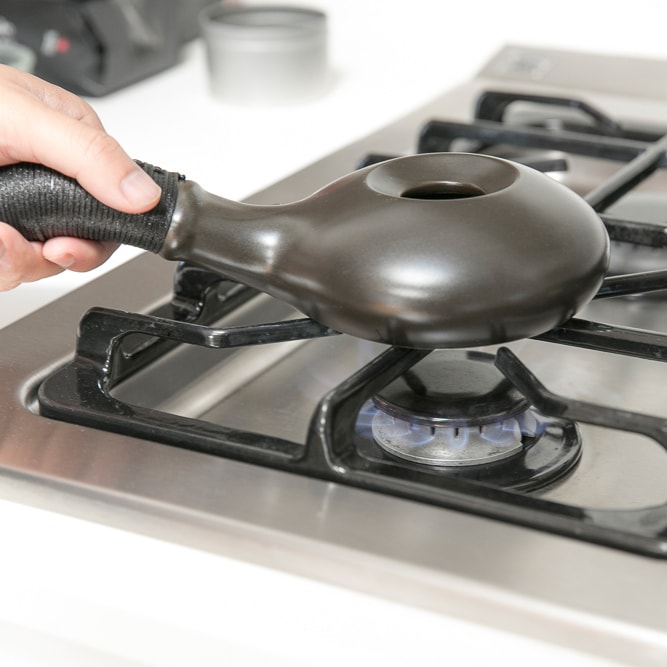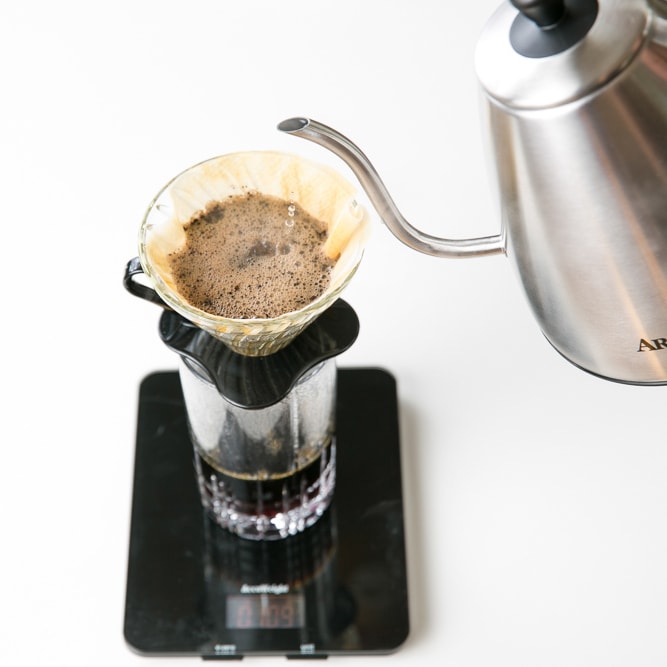 Oh no! Looks like Coffee Roasting Kit is out of stock
Click below to get notified when it's back in stock
Notify Me
Coffee Roasting Kit is temporarily unavailable
Alas...
Notify Me
In The Box
Ceramic Coffee Roaster
Honduras Kingdom Growers (12 oz)
Mexico Chiapas Turquesa (12 oz)
2 Storage Tins (8 oz)
Project Kit Booklet
How It Ships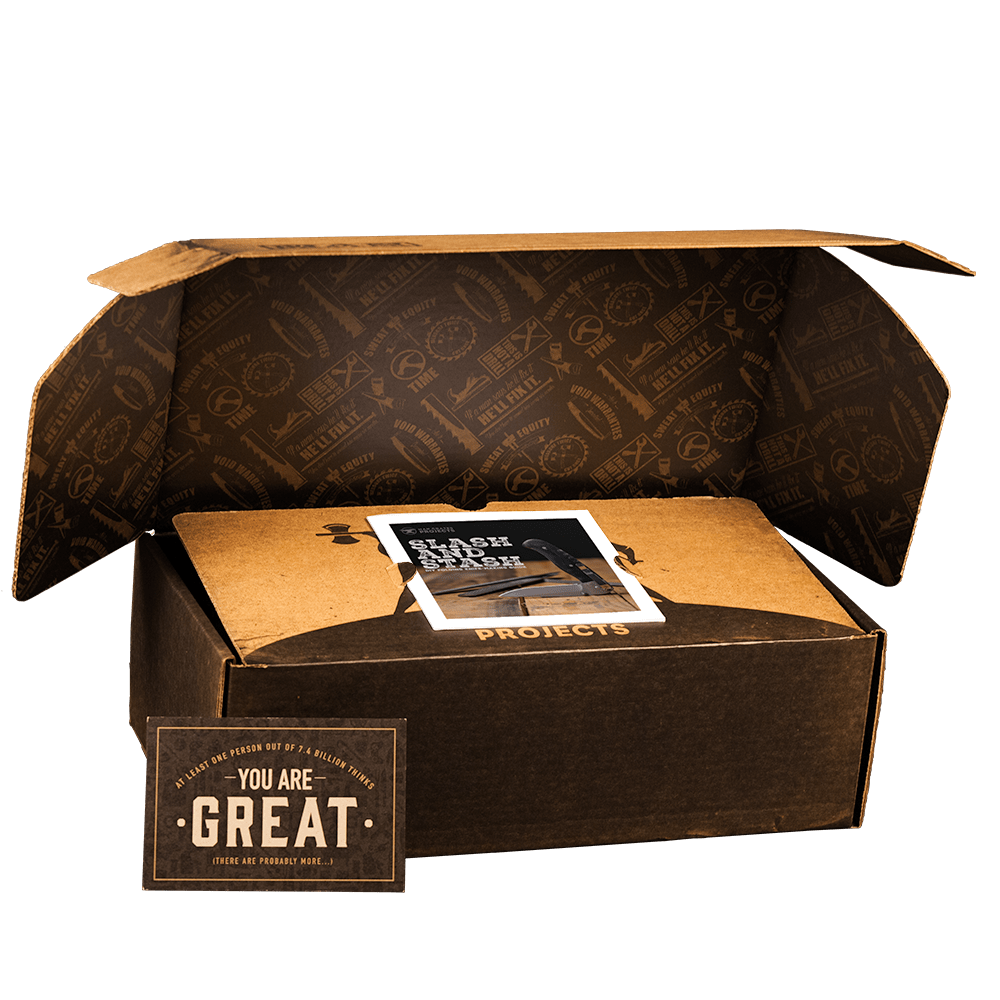 In an awesome cardboard box. Corrugated C Flute cardboard with regular slotted style... told you it was awesome!
---
Orders placed by noon PST will ship out same day

Choose your delivery date at checkout
Story
Espresso Yourself
Since its discovery by a presumably exhausted Ethiopian goat farmer, coffee has since percolated into a morning staple in many homes. And while we don't know how many roots and berries he must've brewed in his search for the perfect cup of joe, we can still imagine how his breath smelled, and we thank him for his sacrifice.
Fortunately, we don't worry about twigs in our mug anymore. Unfortunately, the once grassroots coffee culture has been co-opted by snobby baristas and their half-caff, skinny-foam, double-picky macchiatos. Which is disappointing, even to goat farmers. And those guys are usually pretty laid back.
The Coffee Roasting Kit puts the beans back where they belong: in the hard-working hands of real coffee lovers. It's got everything a guy needs to brew up a killer cup, just the way he likes it. Kick start his day with a piping hot mug of self-esspression.
Java Jot Downs
The Horoku is a traditional ceramic, Japanese roasting tool that's been used to impart coffee beans with a deep, kiln-fired flavor for centuries.
We've included two green bean varieties of coffee with delicious and uniquely complex flavor profiles: Honduras Kingdom Growers and Mexico Chiapas Turuquesa. Because variety is the spice of life, and coffee is the spice of spices.
Contains a detailed booklet written so even bean-ginners can nail the perfect brew, every time.
Customer Reviews
Great gift for Coffee lovers

I bought this for my husband and he loves it. I had previously bought a gift packed in a crate and was disappointed at the way this was packed. It was just placed in a box and everything had moved around in the box. I was surprised that the roasted wasn't broken. That being said the items are great quality and the novelty of being able to roast your own beans is fabulous for those that love coffee and are always trying to refine the taste and have fresh coffee.

Perfect for coffee lovers!

I bought this for my son who loves coffee, he is OVERJOYED. This is the 3rd gift I have bought for him from here. They have all been well received. Well made. This site is fantastic for unusual gifts for guys. Just do not pay extra for the duct tape wrapping, it is shoddily done and not worth $10.

Man Crates Response: Hey there Debra,

Sorry to hear you were dissapointed in the Duct Tape wrapping. Please give us a buzz at 866-902-7260 and we'll make it right!

-Team Man Crates