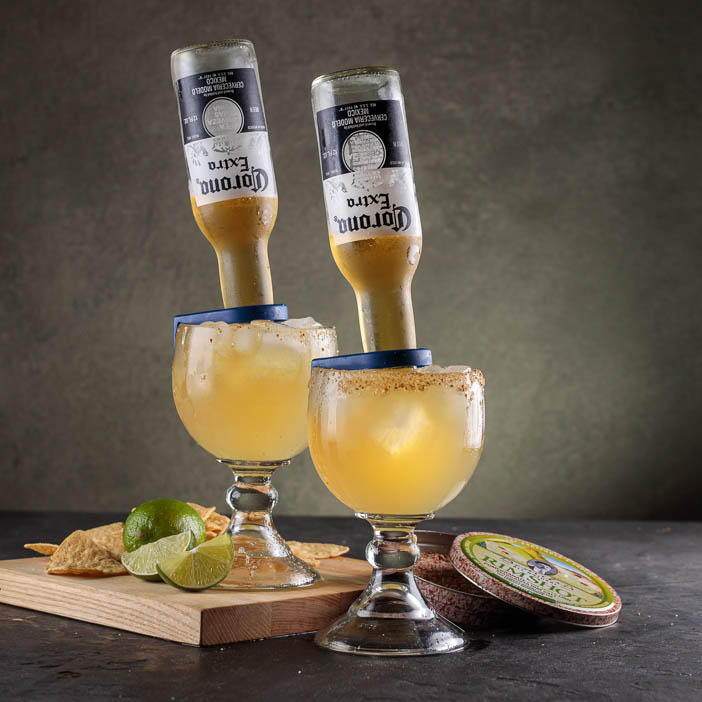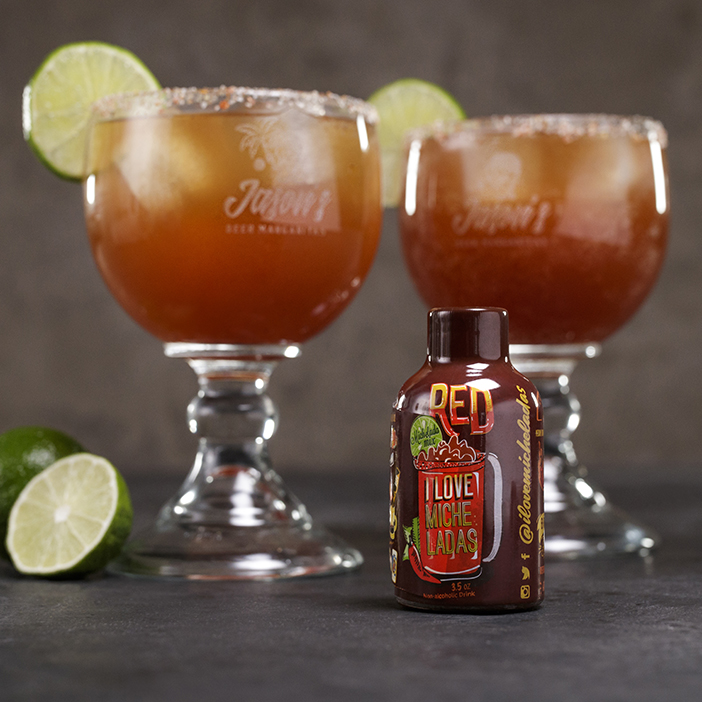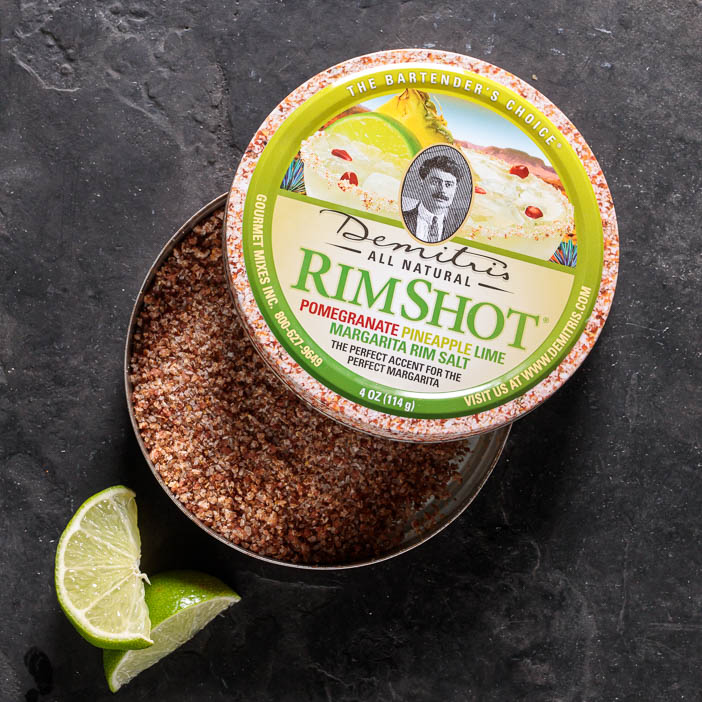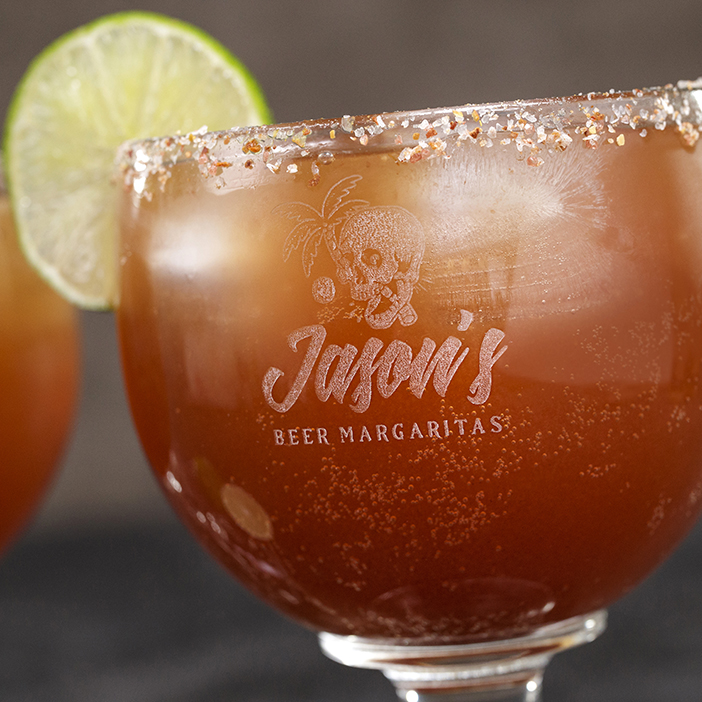 Personalized Beer Margarita Crate
In The Box
Bottoms Up
2 Personalized Beer Schooners (21 oz)
2 Beer Margarita Clips
Cocktail Contents
Demitri's Margarita Rimston Tin
Collins Jalapeno Margarita Mix (32 oz)
2 I Love Micheladas: Red Michelada Mix (4 oz)
How It Ships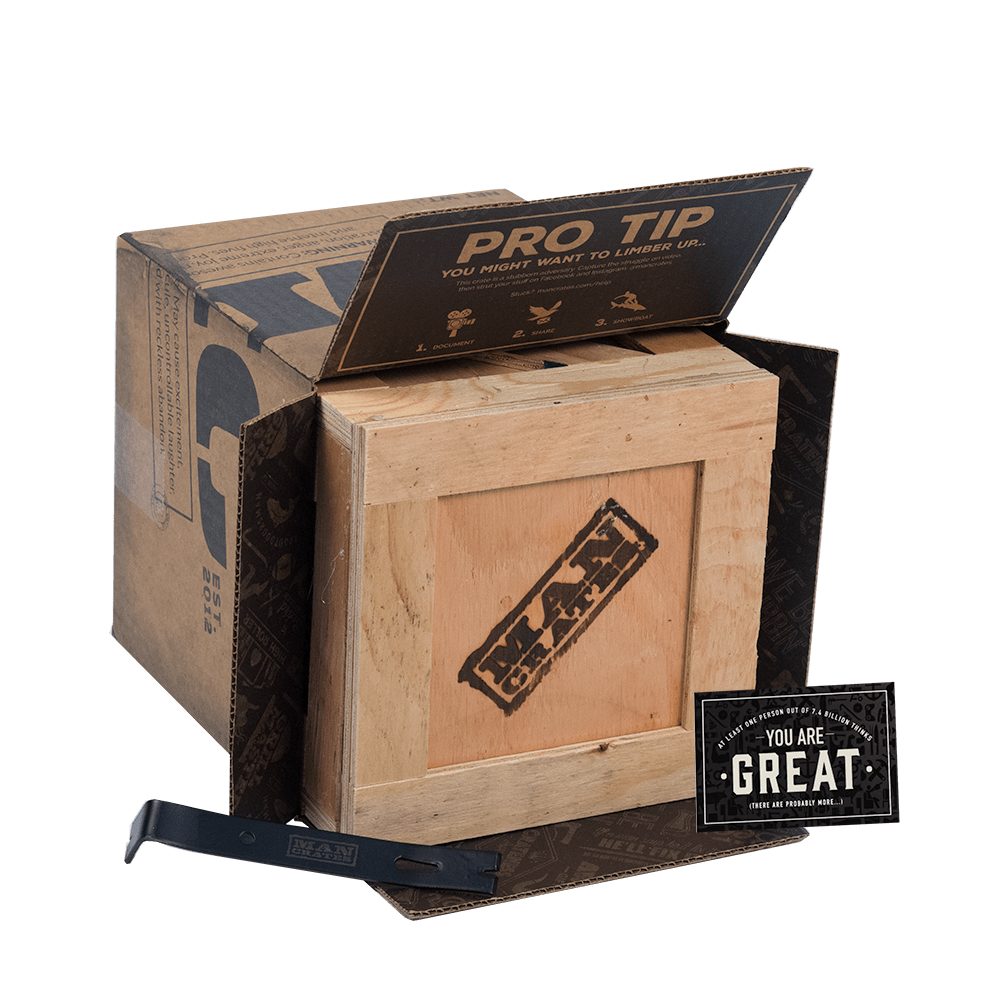 In a sealed wooden crate with a laser-etched crowbar.
---
Some shipping restrictions apply

Choose your delivery date at checkout
Story
...IN WITH THE BREW
Imagine a margarita. A by-the-book cocktail known mostly for relaxation by the beach. It's a classy drink for sure, but what if we combine it with beer, a plucky upstart from the wrong side of the tracks? Hilarity and hijinks are sure to ensue.
Enter the Personalized Beer Margarita Crate. It features a pair of heavy duty personalized schooner glasses and upside-down beer bottle holders so he can recline while his drink refills. And of course, a set of premium mixings to perfectly flavor this quirky pairing.
The Personalized Beer Margarita Crate, coming soon to a party near you.
MARGARITA MEMO:
Personalize this pair of 21 oz. beer schooners with a name and design of your choice. We recommend his name, but hey, go with your gut.
Spice things up with some pomegranate pineapple lime salt on the rim, or maybe add a pinch of the "I Love Michelada" mix.
Customer Reviews
Awesome gift

I sent this to my friends who are recently engaged. They loved it. They forgot to include the margarita mix, but I texted the company and they sent one ASAP. They said both mixes were really good and plan to order more of the michelada mix.

Awesome!

Fantastic gift! Got it for my friends who loved it. Made the mistake of giving it to my buddy while he was inebriated and he tried to punch through it lol he failed luckily and then noticed the crowbar. Will definately buy again from this site for future gifts!

Beer Margarita Crate

Purchased as 48th Birthday gift for my son who lives in Brooklyn (I am in California) and he sent me a video of him opening it! Priceless... a great unique gift! My daughter's 56th is next month and so happy to see there are "Man Crates" for females as well.... she is next to enjoy the rewards from this amazing site!

5 star

I got the Booze Infused Jerky for husband, Beer Margarita for son, 88 NASCAR for son and the Saloon Nuts for brother-in-law for Christmas gifts all loved it and had a hard time opening them with the crowbar. I'm waiting to here from grandson about the Pizza one I got him for birthday. They were worth every penny to watch them opening there gifts.

Looking like we OWN the pool :)

Ordered the Beer Margarita Crate and brought it with us to our Countryclub. EVERYBODY was jealous of our beverages, and kept asking the staff if they could also get beer-clips for their drinks (which they couldn't). ABSOLUTELY recommend, this crate was TOO MUCH FUN!! :)