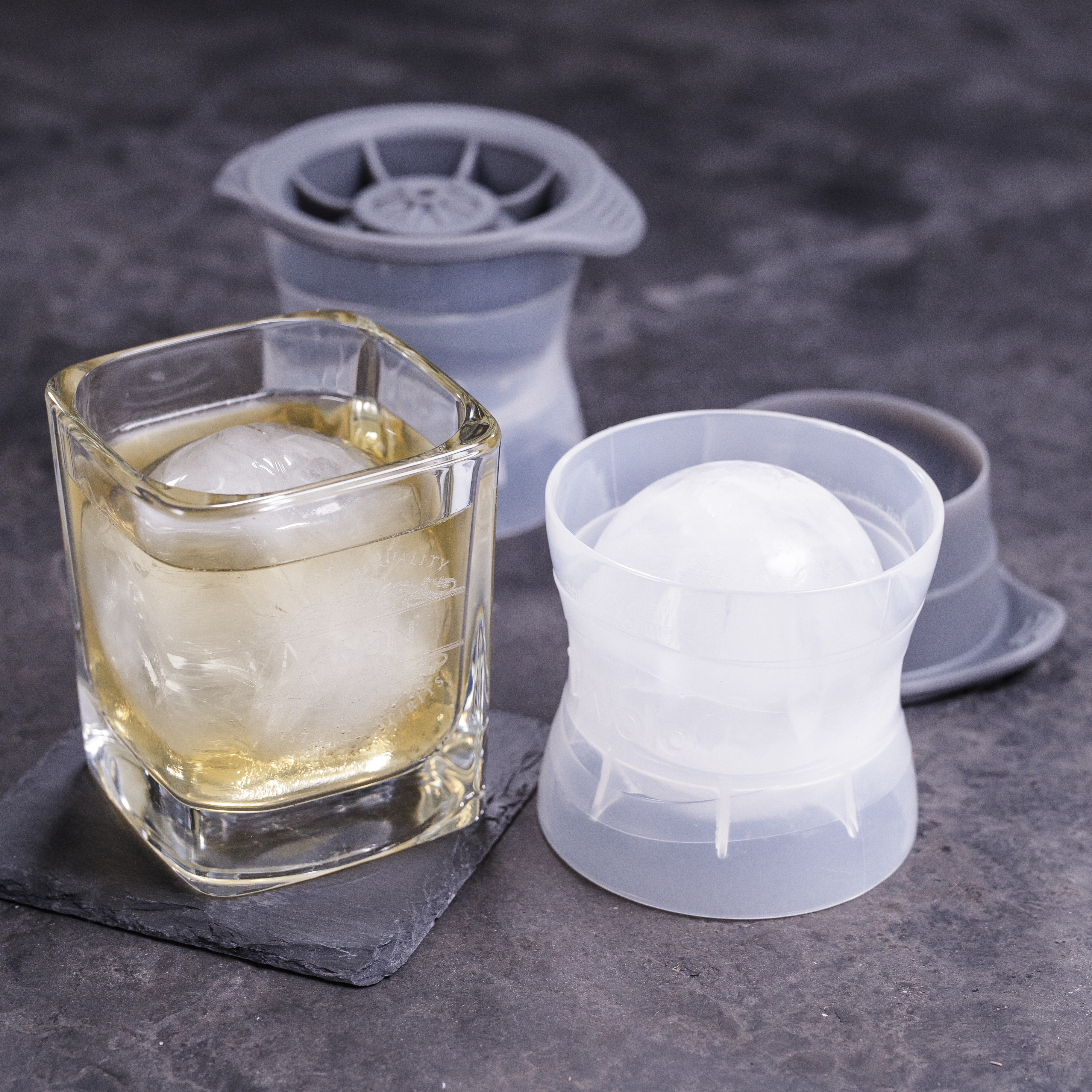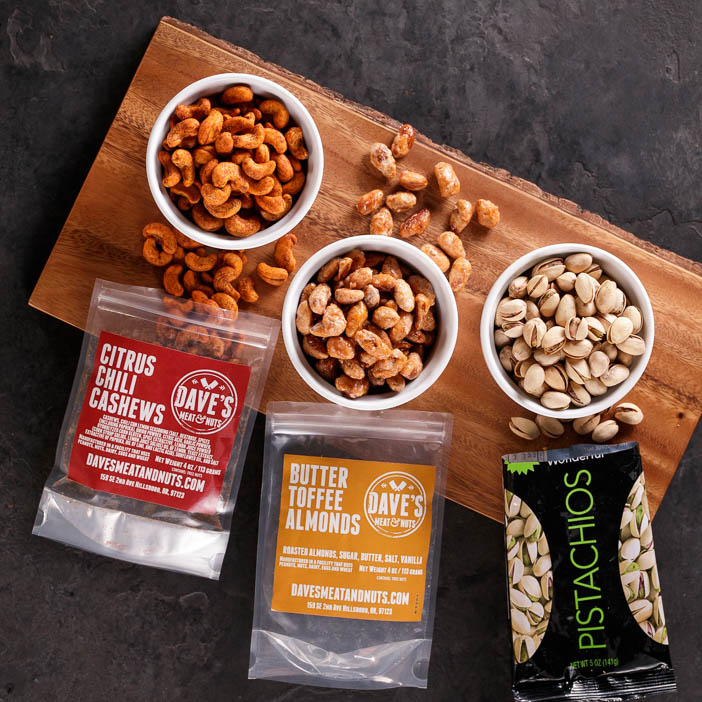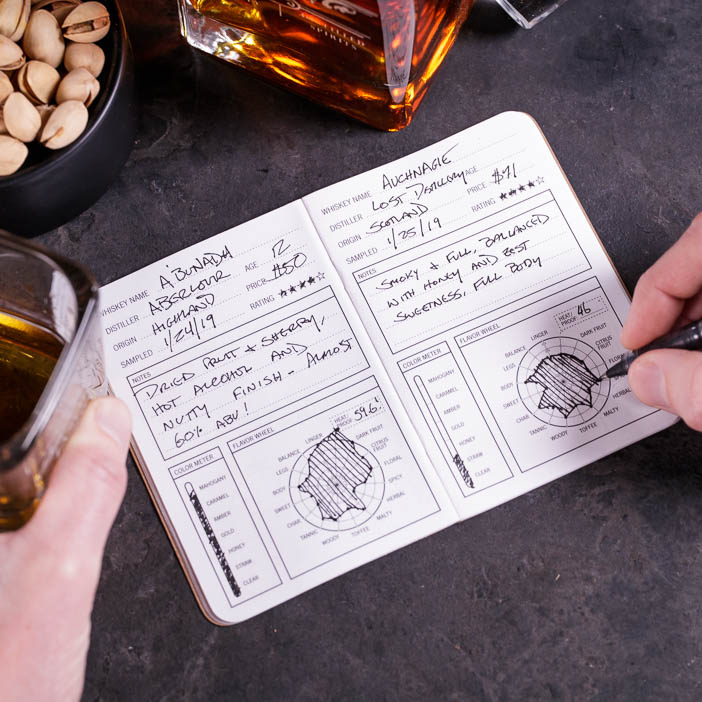 Whiskey Appreciation Crate
In The Box
Personalized Hand-Made Whiskey Decanter
2 Personalized Heavy Bottom Rocks Glasses
2 Ice Sphere Molds
2 Slate Coasters
"33 Drams of Whiskey" a Whiskey Drinking Journal
Various Nuts
Salted Pistachios
NOTES: Personalization requires two business days to process, and whiskey decanter may have minor imperfections.
Initials are ordered by first name, last name, and middle name.
How It Ships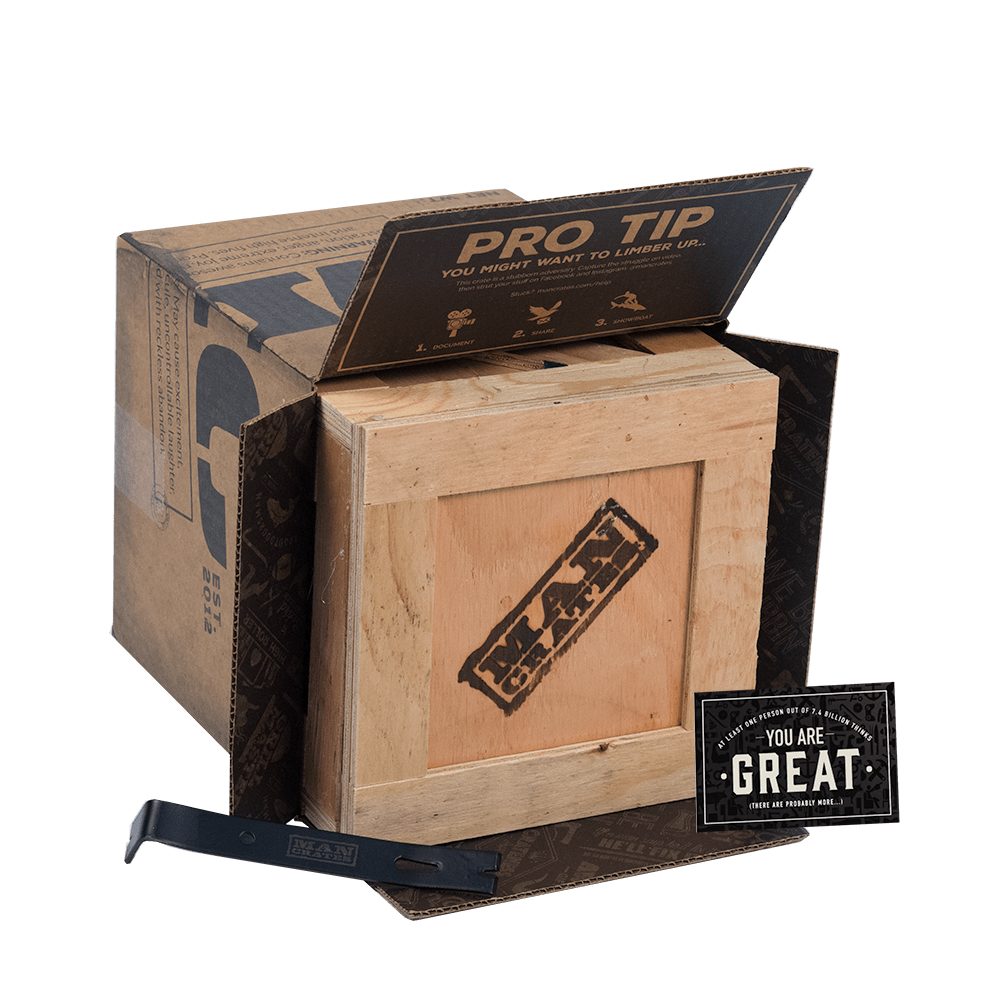 In a sealed wooden crate with a laser-etched crowbar.
---
Some shipping restrictions apply

Choose your delivery date at checkout
Story
An Executive Appreciation
In 1797, George Washington, the Michael Jordan of being American, declined the free world's greatest honor, a Presidential term three-peat, in order to build a whiskey distillery in his basement. The Revolutionary War MVP and celebrity endorser of the one dollar bill knew that no amount of prestige or accomplishments could rival the warm satisfaction of a good glass of whiskey.
In days past, a man's fondness for whiskey was admirably brandished in full home bars, but in modern times, whiskey is hidden out of sight in cabinets and desk drawers like shameful secrets. The Whiskey Appreciation Crate is here to restore honor to the once great bond between a man and his drink.
Oh, yes we de-can!
Etching your initials into a glass decanter is a public declaration of your affinity for whiskey. It's like donning a trenchcoat and holding a boombox overhead blasting Peter Gabriel's "In Your Eyes" outside of whiskey's house or barging past the TSA checkpoint to frantically sprint through the airport terminal for a last second whiskey before boarding your plane.
While the monogrammed decanter looks super classy when flanked by its matching pair of personalized rocks tumblers, whiskey should be appraised by taste as well as presentation. The decanter properly aerates and settles your whiskey so you can settle down with a glass of good company anytime.
Good Company
Rounding out the Whiskey Appreciation Crate is the ultimate whiskey connoisseur collection: A pair of Tovolo Ice Molds and slate coasters, a pocket-sized whiskey tasting journal, and the most important whiskey accessory, premium savory snacks.
Box up those dusty sports trophies and find a stud to hang your awkward family portraits, because the Personalized Whiskey Decanter is reclaiming whiskey's proper place atop your mantel.
Customer Reviews
Best Gift He's Ever Received

Been with my husband for 10+ years and he said this was the best gift he had received. Not only because the actual gift but because it's an experience with opening the crate. So incredibly happy.

Perfect gift!

I ordered this for my husband For our 19th anniversary 3 days before! I had just had major surgery and was looking for a wow! Gift and this delivered! I was able to have it personalized and delivered on our anniversary and my husband was overjoyed! He even loved having to pry open the crate! Thank you for having such an awesome collection sure you satisfy any man!

Anniversary Present

My husband loved this. He uses the glass bottle all the time and the round ice cubes. Looks great. Would recommend and you have a crate and crowbar to open it with. He didnt have a hard time opening it tho.

Best Father's Day Gift ever

Got this from my daughter and grandkids. I was at a loss for words when I opened that crate. My daughter is very creative when it comes to Father's Day gifts but she cleared the bases on this one. This set rocks.

My Sister and Brother in Law

No words. The detail behind the design of the Whiskey appreciation crate given to us has no words. The gift was awesome, the intention was awesome and the taste of the specific items are awesome as well.