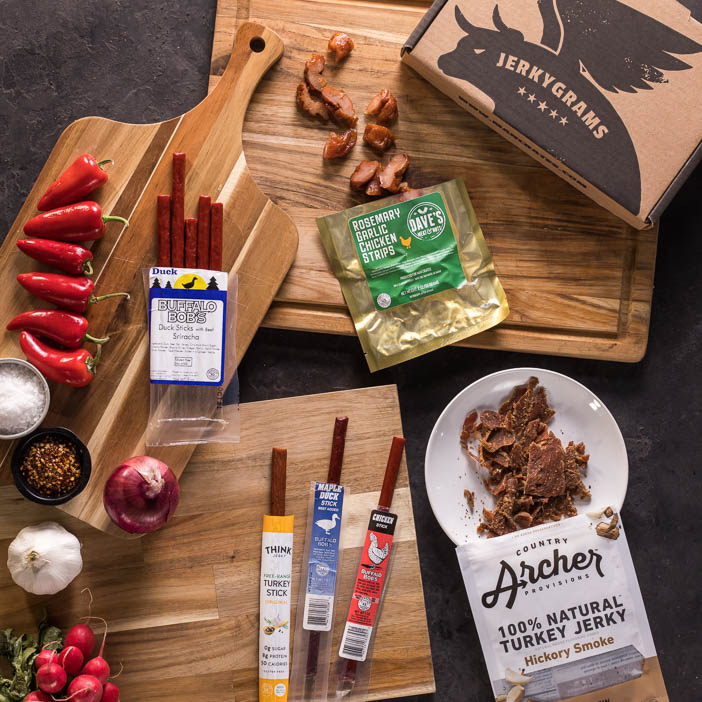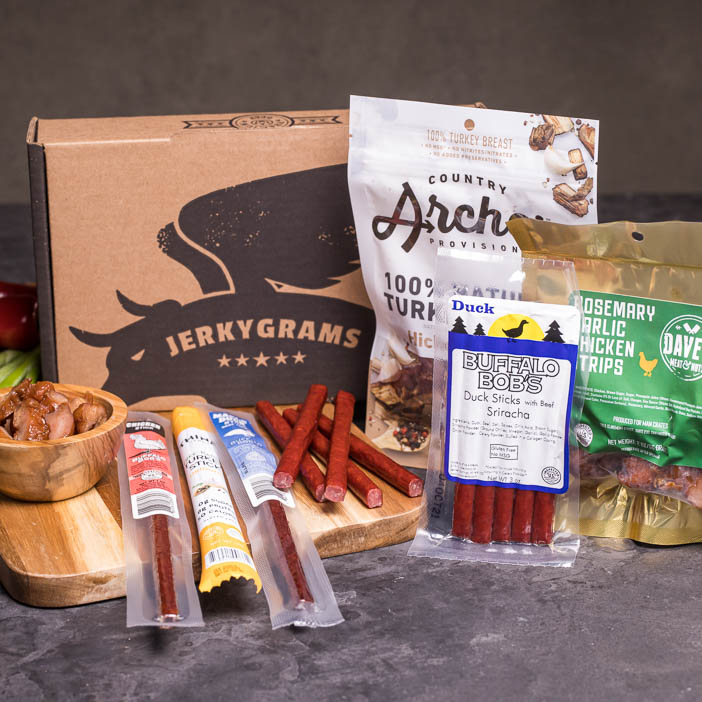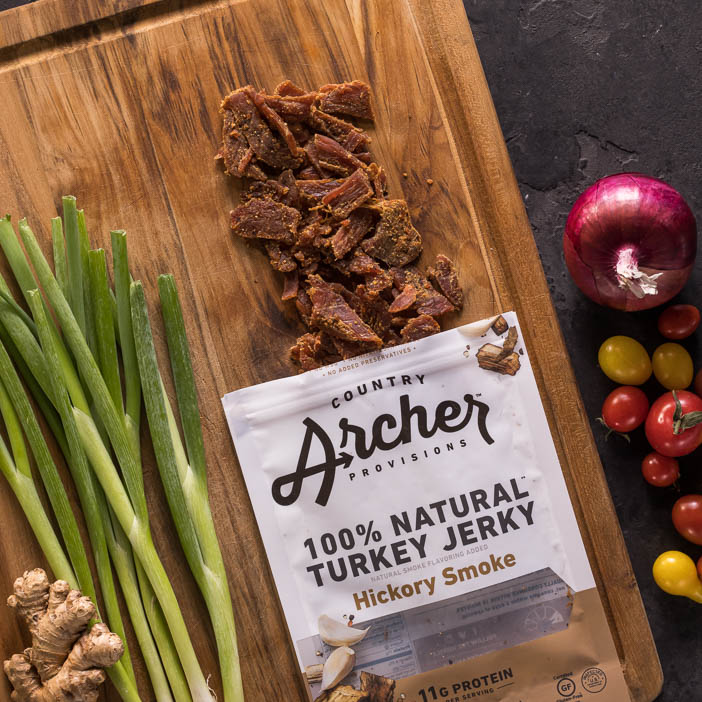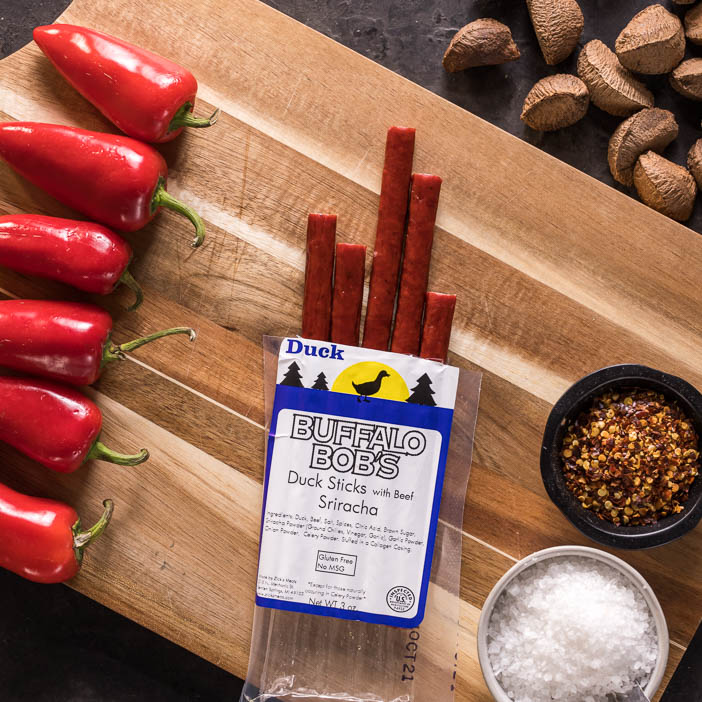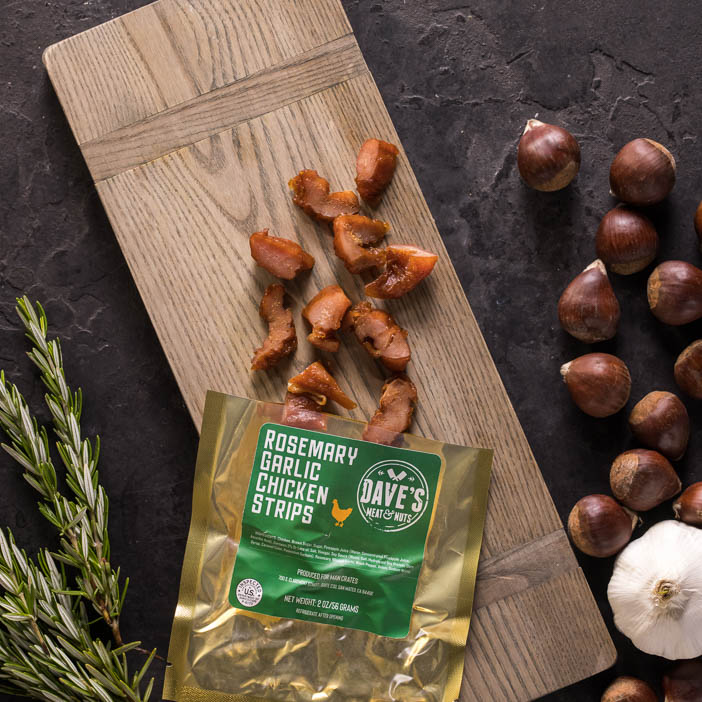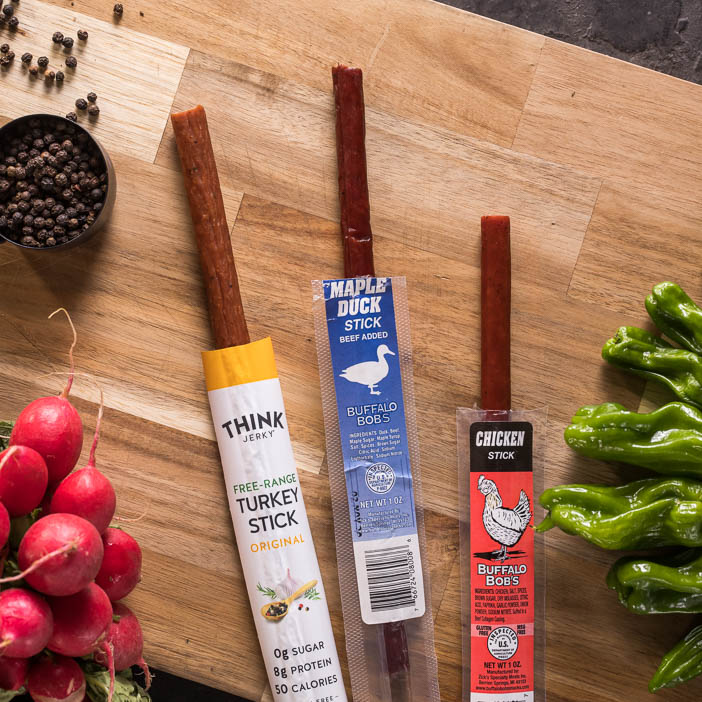 In The Box
Turkey Jerky

Hickory Smoke Turkey Jerky, 2.5 oz
Peppered Turkey Stick, 1 oz

Duck Jerky

Sriracha Duck Jerky, 3 oz
Maple Duck Jerky Stick, 1 oz

Chicken Jerky

Rosemary Garlic Chicken Jerky, 2 oz
Chicken Jerky Stick, 1 oz
How It Ships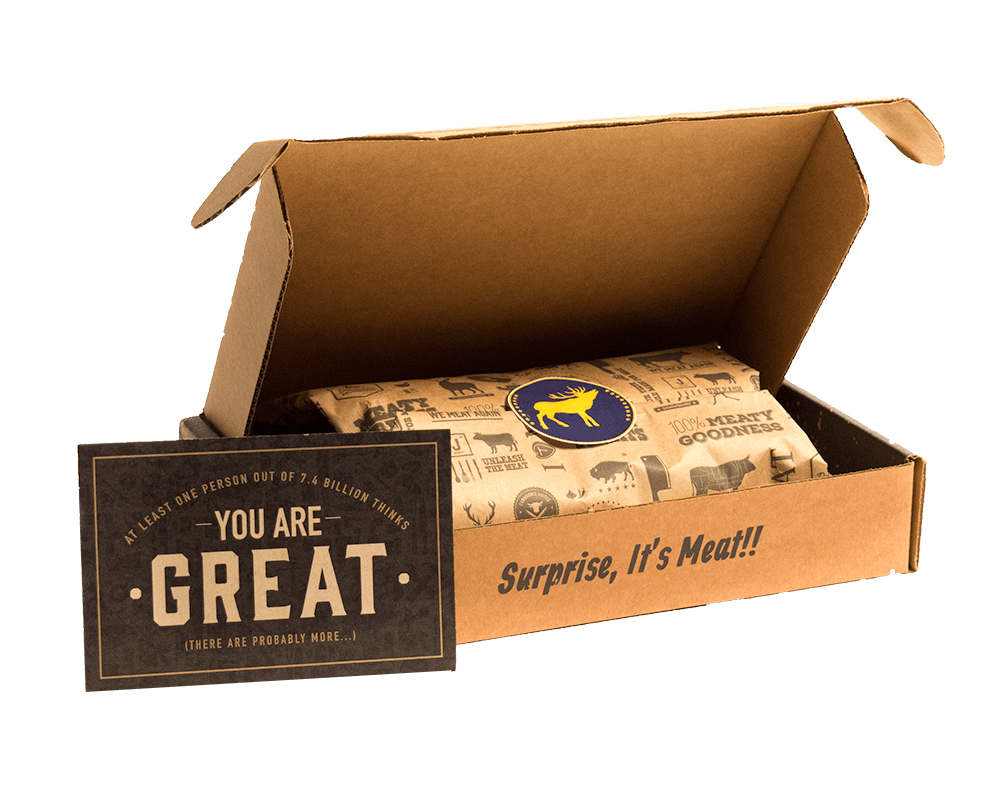 Your meats will arrive in an awesome cardboard box that says, "Surprise, it's meat!"
---
Orders placed by noon PST will ship out same day

Choose your delivery date at checkout
Story
Birds the Word
What is a turducken, anyway? Is it a turkey? Duck? Chicken? Is it what's outside that counts, or what's inside? We asked ten philosophers, and nine agreed: a turducken is...simply delicious. (The last philosopher didn't answer because he was busy getting seconds.)
Packed with spiced turkey, duck and chicken jerky sticks, this gift skips the stuffing and delivers the unforgettable turducken flavor right to his doorstep. Whether eaten individually, or combined into the poultry based super-snack it was designed to be, the Turducken Jerkygram is guaranteed to tantalize.
Treat his taste buds to a Thanksgiving sampling of The Bird, The Myth, The Legend: the Turducken Jerkygram.
Customer Reviews
Just Because

Just surprised two of my brothers with this and
they both loved it. The hunter loved the chicken and duck. The not common jerky.