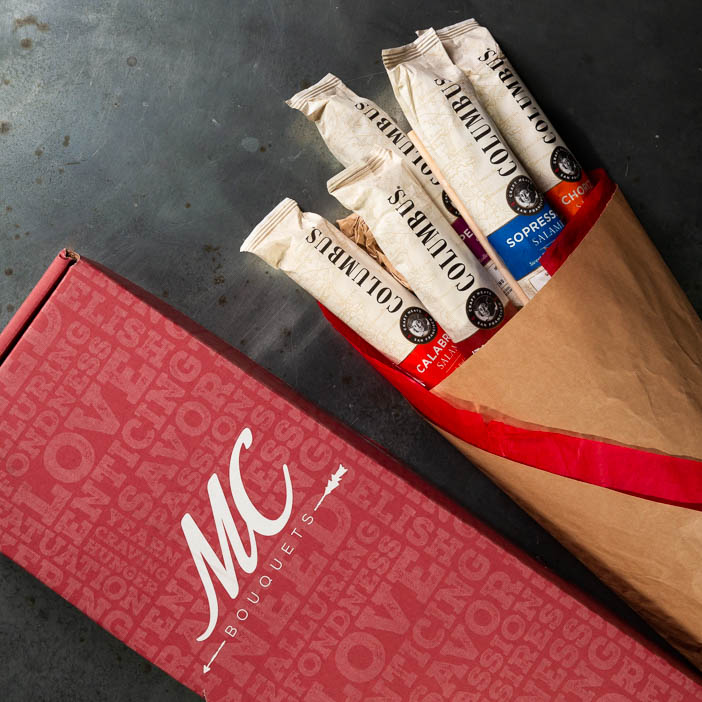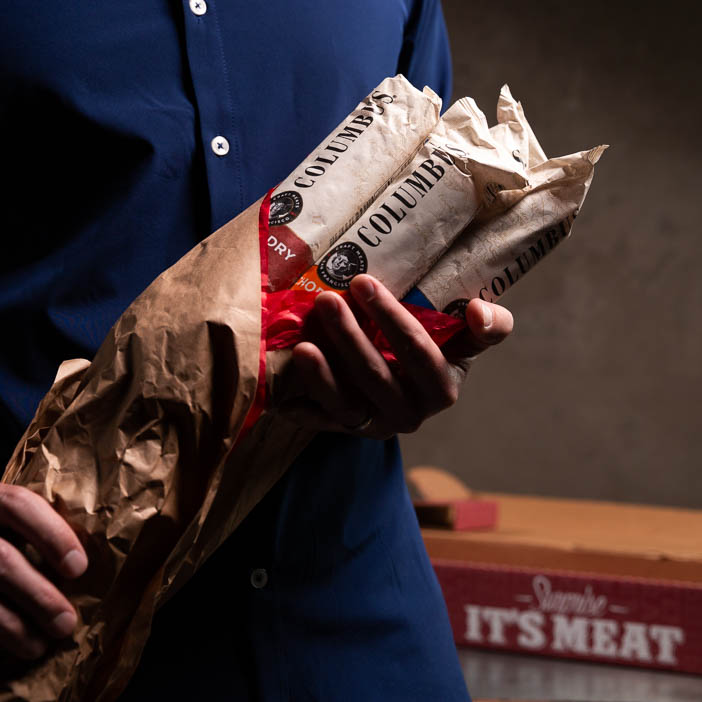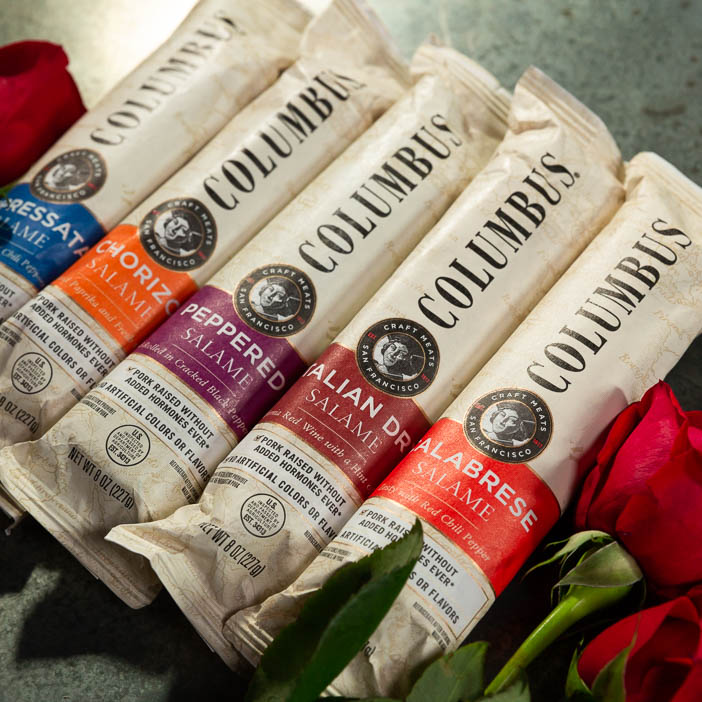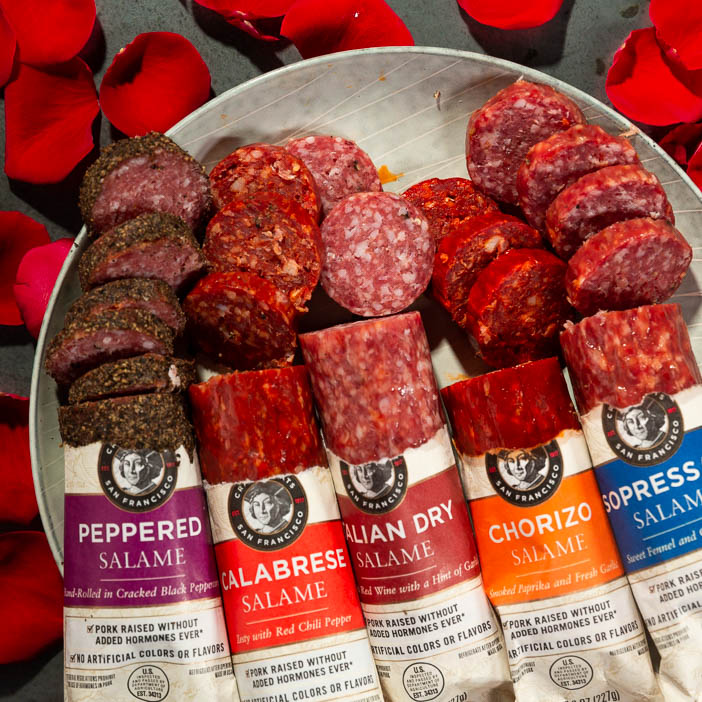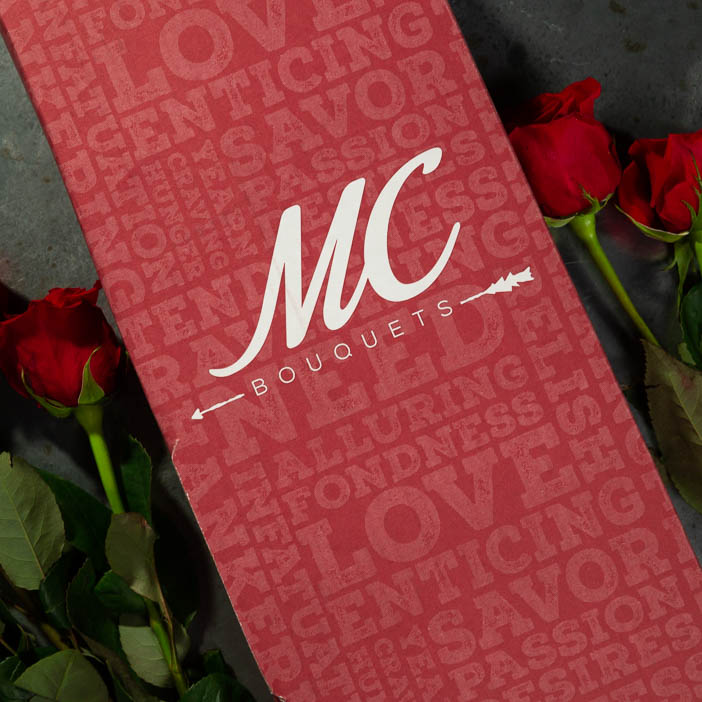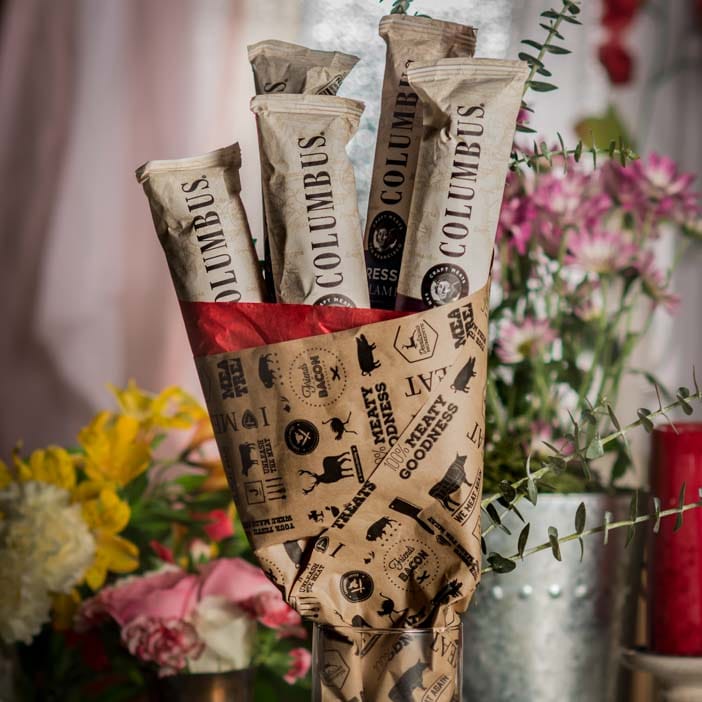 Oh no! Looks like Salami Bouquet is out of stock
Click below to get notified when it's back in stock
Notify Me
Salami Bouquet is temporarily unavailable
Alas...
Notify Me
In The Box
Romantic Meats
Columbus Peppered Chub, 8 oz
Columbus Sopressata Chub, 8 oz
Columbus Calabrese Chub, 8 oz
Columbus Chorizo Chub, 8 oz
Columbus Italian Dry Chub, 8 oz
NOTE: May be wrapped in non-printed butcher paper.
How It Ships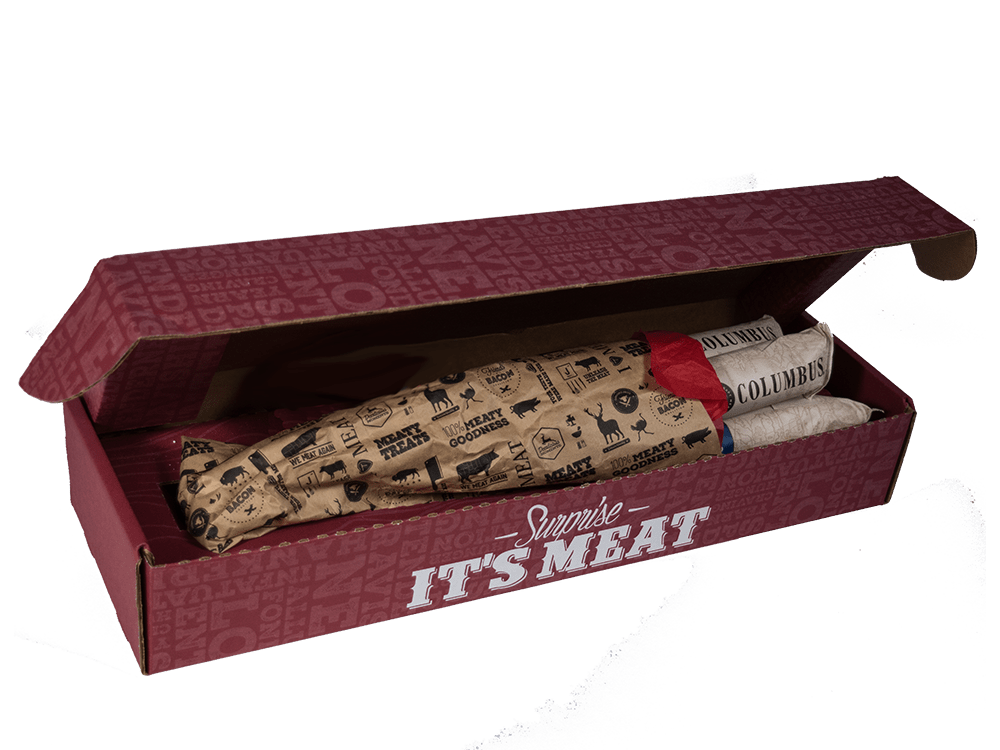 In an awesome cardboard box. Corrugated C Flute cardboard with regular slotted style... told you it was awesome!
---
Orders placed by noon PST will ship out same day

Choose your delivery date at checkout
Story
That's Salami!
When the moon in the sky looks like meat that's been dried -- That's salami
When the waves of the sea smell of charcuterie -- That's salami
When your feelings are true and "just flowers" won't do -- That's salami
When your love for your hub leads to five tasty chubs -- That's salami!
Don't get us wrong, we're pro flowers! Flowers produce honey which makes the world and BBQ wings that much sweeter. Without flowers, the Rose Parade would just be another LA morning traffic jam. But rarely will flowers woo a man.
Some men are literally colorblind to the beauty of a bouquet. Other guys just aren't turned on by being handed yet another thing to try to keep alive. Since fresh-cut flowers don't cut it for men, we've made some delicious improvements to the traditional bouquet.
The Salami Snackphrodisiac
We began with the classic flower bouquet, then taste-tested and replaced every flower that wasn't of sufficient flavor with chunks of seasoned charcuterie. Before we knew it, all the flora was gone and five 8 oz. sticks of full-flavored salami remained. Success.
These seasoned salami sticks are attached to stems, wrapped as a bouquet, and hidden inside a boring, cliche flower box that can be delivered anywhere for a private or public declaration of delicious affection. It's a sensual salami surprise that is sure to kickstart full-scale romance.
When he peels back the wrap and his heart gives a clap -- That's salami
When the smell makes him drool like a love-bitten fool -- That's salami
When there's oil on your skin and a flirtatious grin -- That's salami
When the mood is just right and you snack through the night -- That's salami!
Customer Reviews
Perfect Valentine's gift for my Valentine!

This is my first order from Mancrates, but not my last! My husband was happy I sent him flowers on Valentines, but not really excited until he opened the box and exclaimed "Salami! I LOVE Salami!. " He then asked for a vase and has them on display next to my flowers from him.

Outstanding Gift

Ordered the Salami Bouquet for my fiancé for Valentine's Day and he loves it! Shipping was fast and right on time! He acted a little skeptical when he was opening the "MC Bouquet" box, I think he thought it was flowers 🤣 once opened the box he smiled, chuckled and picked up the bouquet and said "Now that's cool, I like that"!!!! This is my third MC order and I'm hooked! Excellent manly gifts, superb quality, outstanding gifts! You can't go wrong with Man crates!

Amazing presentation!

I loved the presentation! The bouquet was perfect and the box is SO DARN CUTE!! Make sure to read the stamps on the box! This gift exceeded my expectations. Thank you Man Crates for putting a huge smile on my Valentine!

Loved it !

I was looking for something to give my boyfriend for valentines day and I found this website at first I was a little skeptical about buying it but I read the reviews and decided to buy, the shipping was fast. He said it had to be one of the coolest gifts he ever received, we both laughed once he opened it and saw what it was.

So goooood

My husband was so excited when he opened this. I got this within two days of ordering and knowing my husband, I couldn't wait to give it to him. Would order every year for Valentine's day if this is available again in different varieties