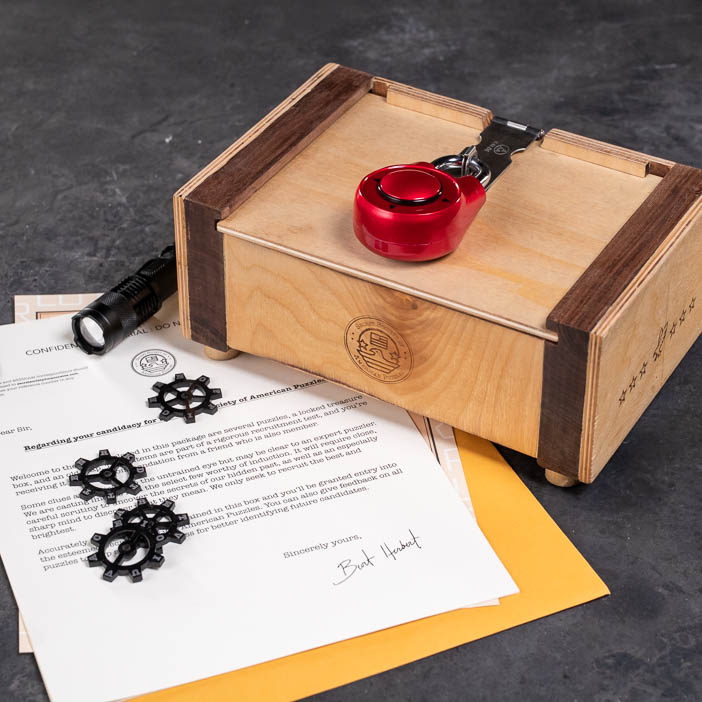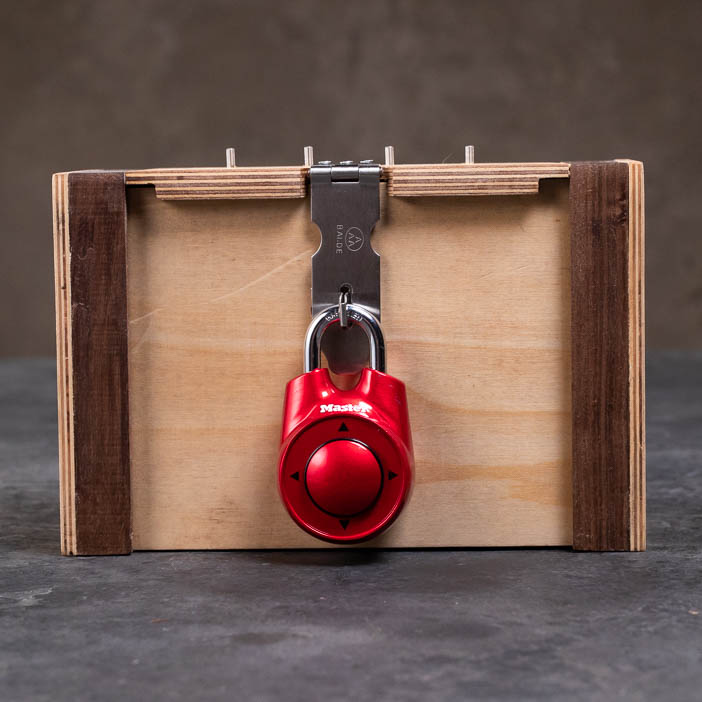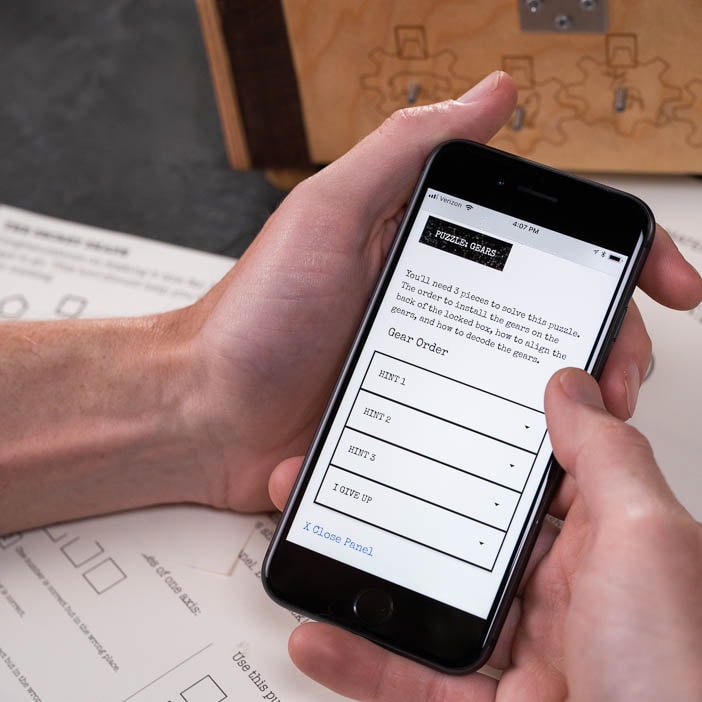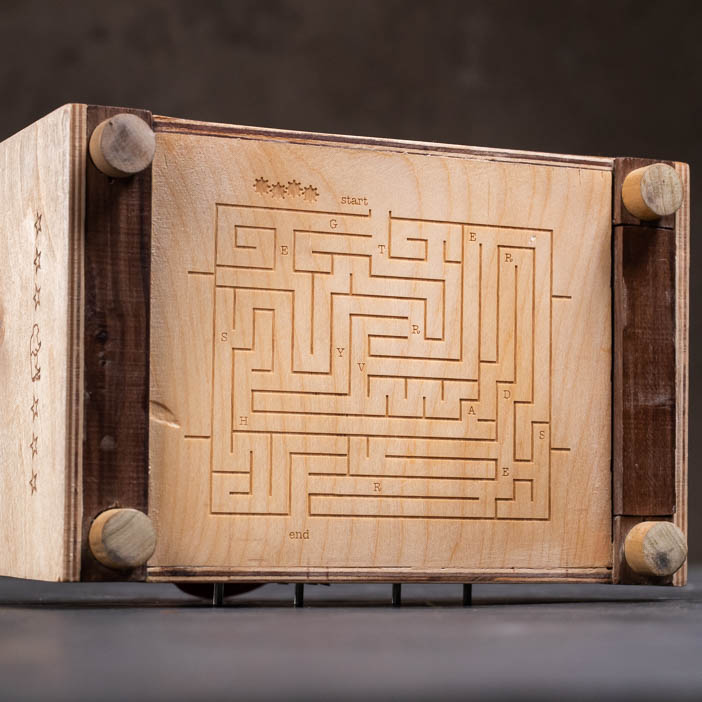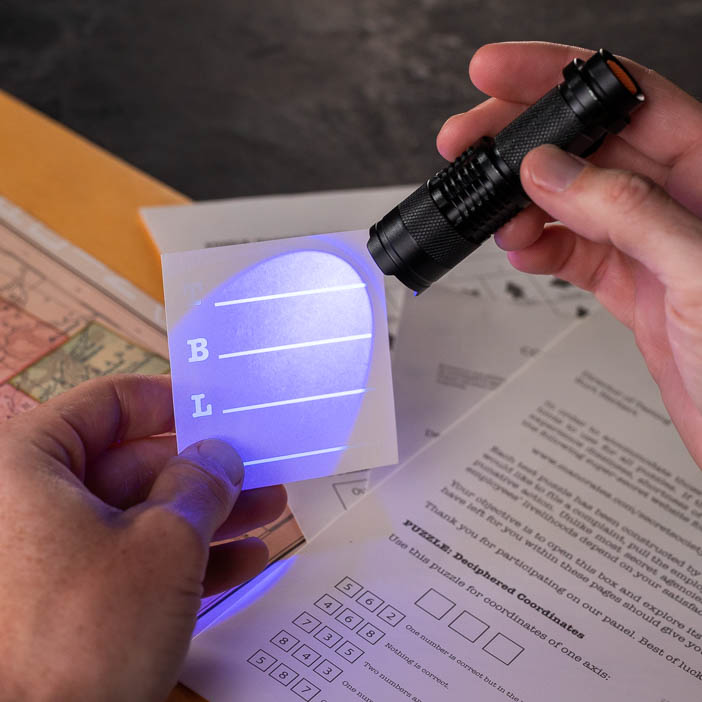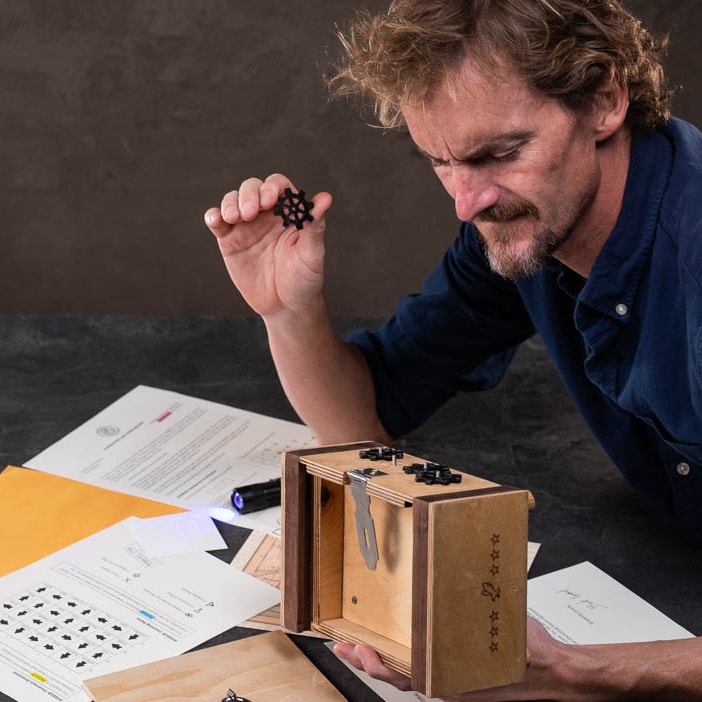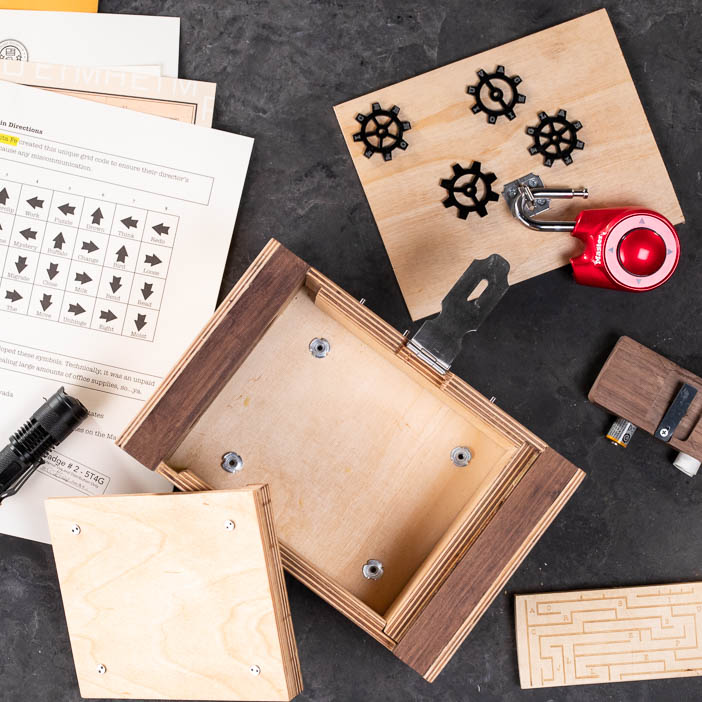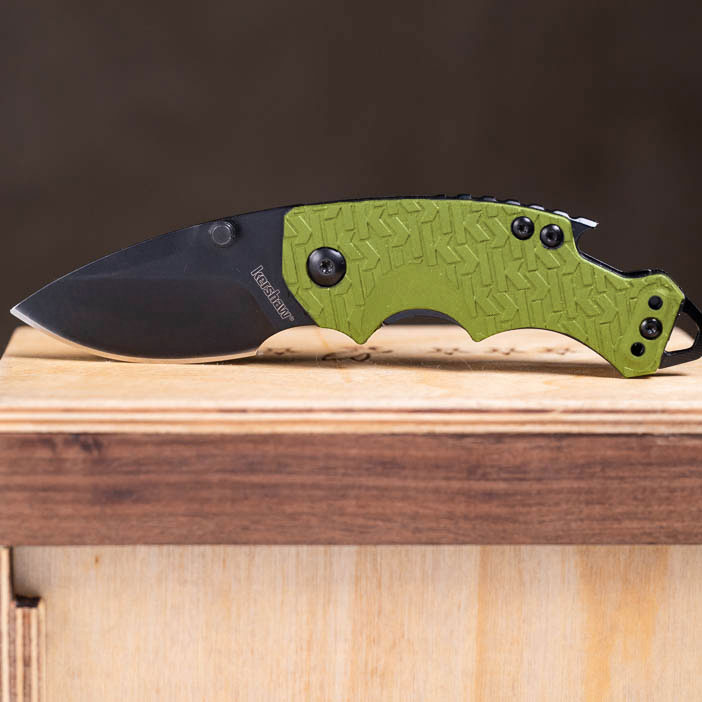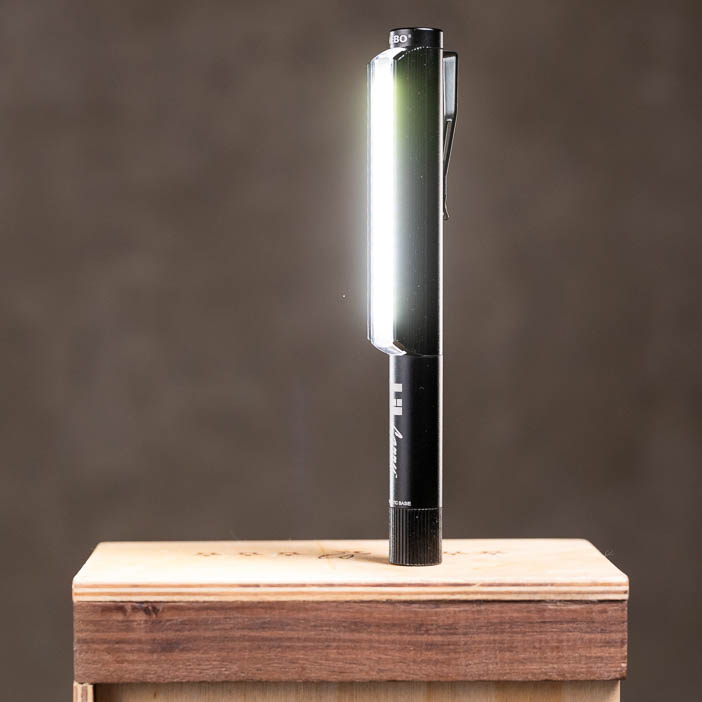 Puzzle Box - Secret Society
In The Box
Laser engraved wood box
Directional padlock
UV flashlight
Puzzle document pack
and many secrets...
Reward options:
Lil Larry Flashlight
Kershaw Shuffle
How It Ships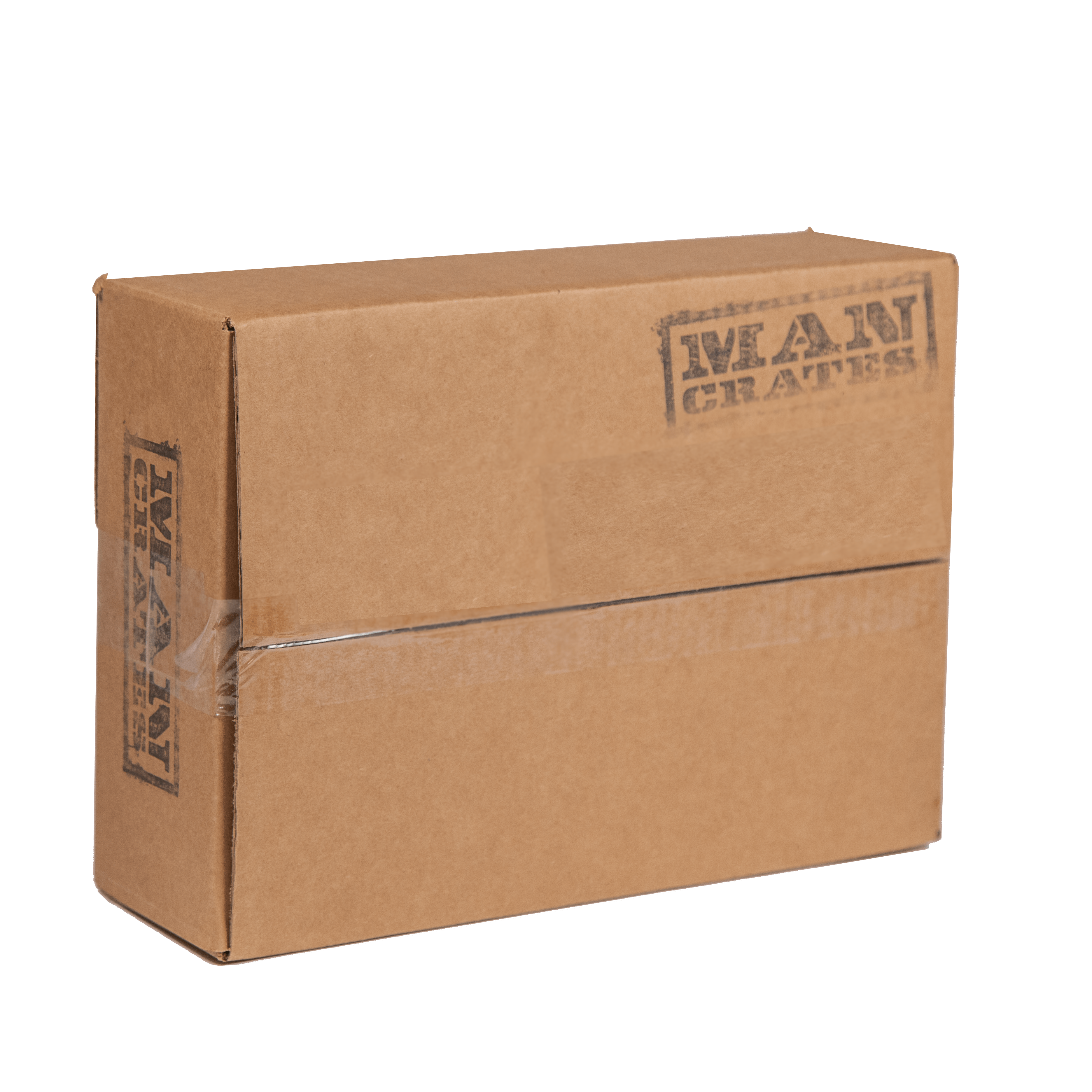 In an awesome cardboard box. Corrugated C Flute cardboard with regular slotted style... told you it was awesome!
---
Orders placed by noon PST will ship out same day

Choose your delivery date at checkout
Story
Unsolved Gift-ery
While Man Crates is renowned for crated collections with some disassembly required, we also dabble in gifts that take brains to open, not brawn. Our first mind-bending Puzzle Box works like an escape room riddled with complex clues. A worthy challenge for even the most hint-averse sleuths. But now—brace yourself—the proverbial stakes have been raised.
We present you with Puzzle Box: Secret Society. The Secret Society of American Puzzles is an organization so clandestine, so exclusive, it makes the Illuminati, Skull and Bones, and the Knights Templar all feel like a first-grader's birthday party to which the entire class is invited. In an effort to uphold their unrivaled excellence in puzzlery, The Society is seeking new members. Be assured, admittance will not be easy. We are not at liberty to reveal much more, though we can tell you this: Solving The Society's Puzzle Box requires a keen eye to detect invisible ink and about an hour's worth of cranium-draining effort.
Put his intellect to the test with Puzzle Box: Secret Society, and let him prove he has the wit and wisdom to join the revered ranks of The Secret Society of American Puzzles.
Intrigue and Mystery Are Afoot
Along with a packet of documents intended for his eyes only, he will receive a specially made wooden box for his hands only, featuring cryptic engravings and hidden compartments.
The Society understands that even the greatest minds have moments of bewilderment. Accordingly, they have created an online hub of hints.
No solved puzzle shall go unrewarded. When he decipers the final dilemma, he'll uncover his choice of two rewards: The Kershaw Shuffle, a popular, pocket-size multi-tool featuring a handy blade, or the magnetic LiL Larry 250-lumen work light with low, high and red flashing light modes.
Customer Reviews
Nailed It!

Husband and I don't typically exchange gifts for Christmas, but I came across ManCrates and I was intrigued. The puzzle box looked promising. What a hit! He never left his seat when he unwrapped his gift until it was solved. After he was done, he put it back together and two more people solved it. Bonus: The flashlight that was the present is quality. $100 for a gift better be good, especially buying online. This gift is quality and a good value. Thank you, ManCrates - I will be back!

Better in a man crate than cardboard box

We were thrilled with the purchase, but sad it's just an old cardboard box. Takes some of the excitement out of getting a man crate when it's just a box. Puzzle made him really think and was fun.

Love it.

To cool. Got this for a Birthday gift and enjoyed it to the fullest. Will be buying other products if theres. You should get 10 stars.

Dad Loved it!

Our dad is super intelligent and always solves riddles with ease. He's the master of master minds. We wanted to go more brain than brawn for his birthday gift. He spent about 45 minutes solving to get the knife. I guess there are also "side missions" that he's excited to finish! I wish there was a second secret society box for him to complete!!

Was a hit!

I was nervous from reading past reviews about missing parts and what not...but the box came perfect. This is a hard puzzle box! I was so glad they have hints online or he might have taken a hammer to it! Once we finally got it open he admitted that it was fun and started thinking about which of his buddies he'd give it to and see if they could get it open. In the end you end up with a gift ....a knife in our case....the puzzle box to regift or keep for your own secret stash, a flash light and a nice lock. I was happy and so was he. I will be getting more man crates for gifts. Next one I want to get him one that comes in a crate.