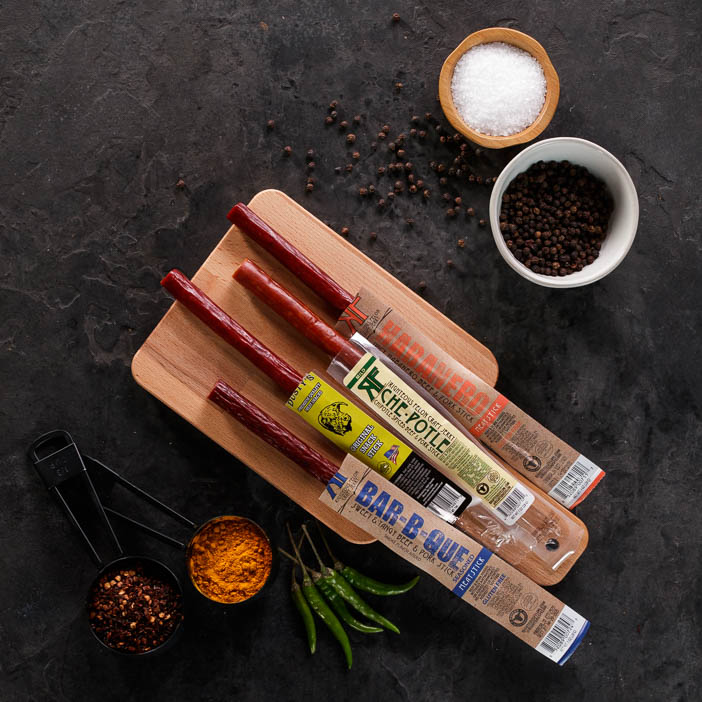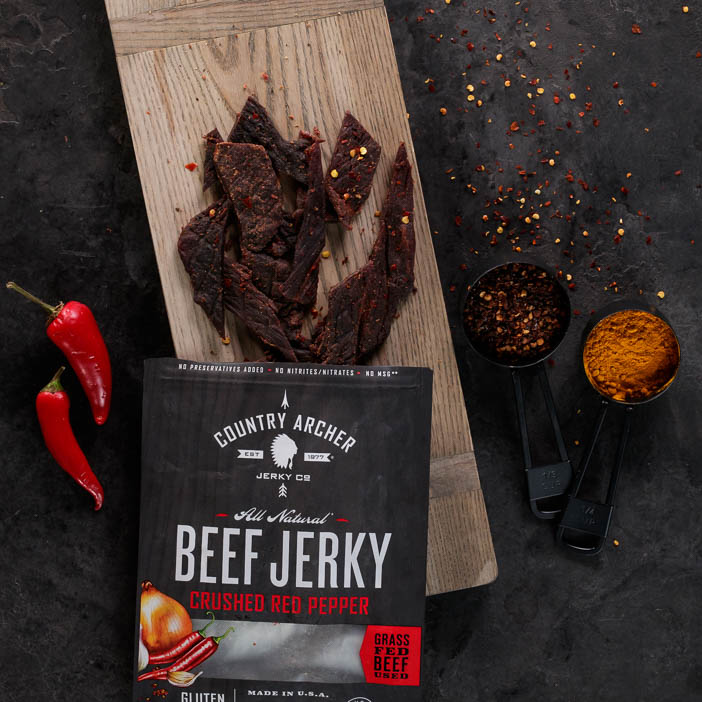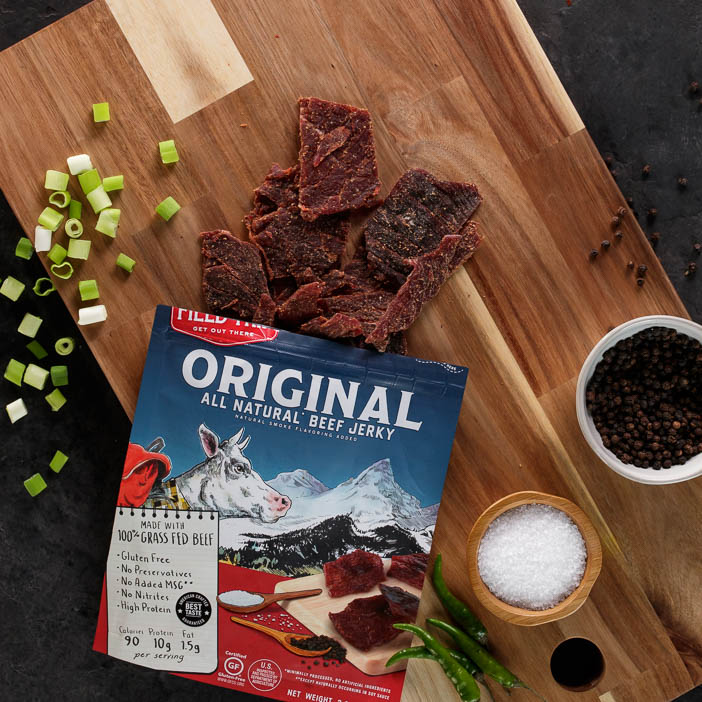 In The Box
Country Archer Beef Jerky, Crushed Red Pepper (3 oz)
Field Trip Original Beef Jerky (2.15 oz)
Carnivore Candy Sweet Picante Beef Jerky (3 oz)
Dusty's Original Snack Stick (1 oz)
Che-Potle Meat Stick (1 oz)
Habanero Meat Stick (1 oz)
Bar-B-Que Meat Stick (1 oz)
NOTE: Premium Jerky Ammo Can does not ship in a crate.
How It Ships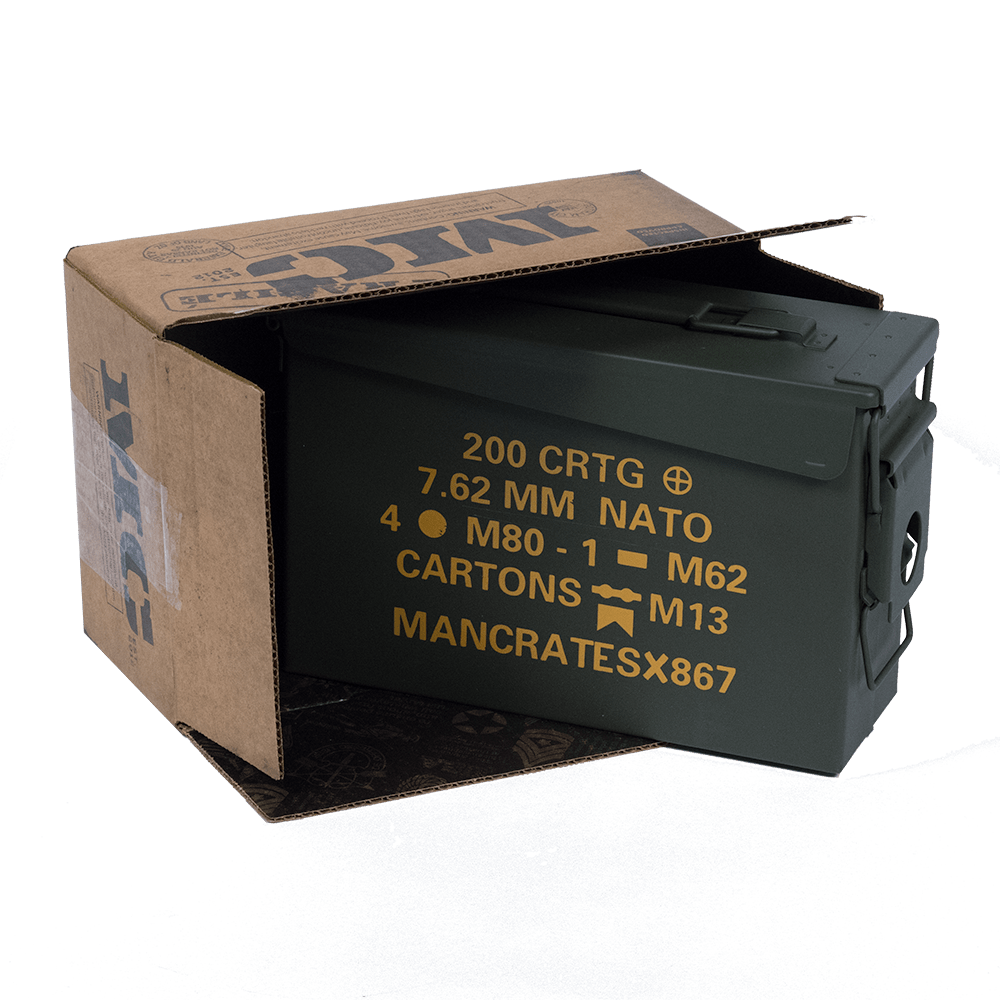 In a Man Crates Ammo Can. Air-tight, waterproof, and virtually indestructible.
---
Orders placed by noon PST will ship out same day

Choose your delivery date at checkout
Story
MEET BEEF JERKY
"Tough" isn't a word we like to hear near "jerky." But when it's describing the airtight, water-resistant, totally rad ammunition can holding said jerky, well, we're all ears.
We've stuffed a NATO spec'd ammo can with lean, savory cuts of the most deliciously marinated jerky known to man. Tenderloin-tenderfoots and jerky-junkies alike will love this collection of delectably sweet, savory and spicy meat morsels.
Treat his taste-buds to a lesson in delectably dried jerky with the Premium Jerky Ammo Can.
Customer Reviews
Awesome

Got for my husband's birthday and he absolutely loved it!

Great purchase

I bought this for my dad for his birthday. He really enjoyed the jerky and now has an extra ammo can. Highly recommend!

Great gift!

I bought this for my dad for Father's Day, he loved it! He thought it was a great surprise and a unique gift ideal. Plus he can never have to many ammo cans.

It Was Amazing!

I enjoyed it very much the option they gave me was amazingly great. I loved the jerky that was in this pack.

Loved it!

My daughter sent this to me for my Birthday. The funny thing is that I duct taped one of her Christmas Gifts a year ago in place of gift wrap. Well she got me back, I thought she had it sent to her home, then taped and shipped it to me. What an awesome thing for them to offer, diabolical wrapping! The Jerky is tender and tasty. I love spicy, so the Habanero jerky was my favorite. And now I have another ammo can!