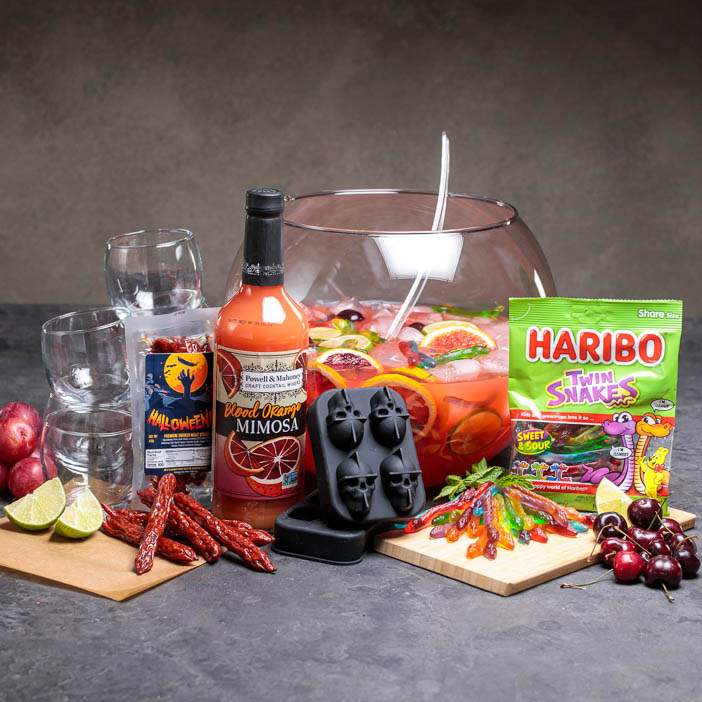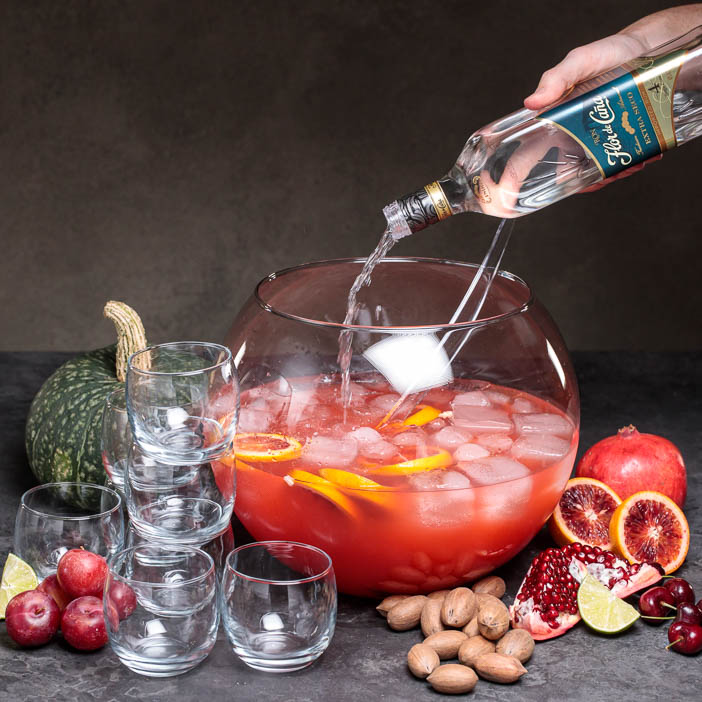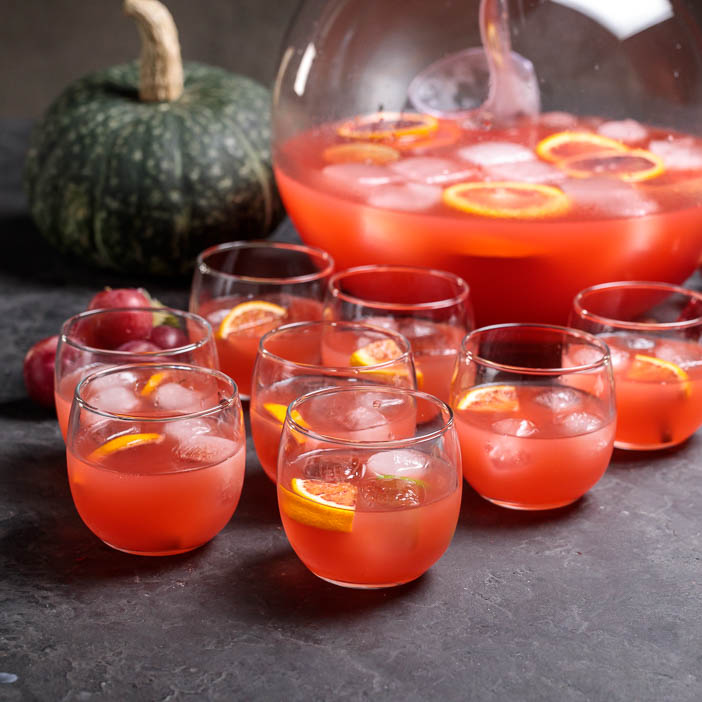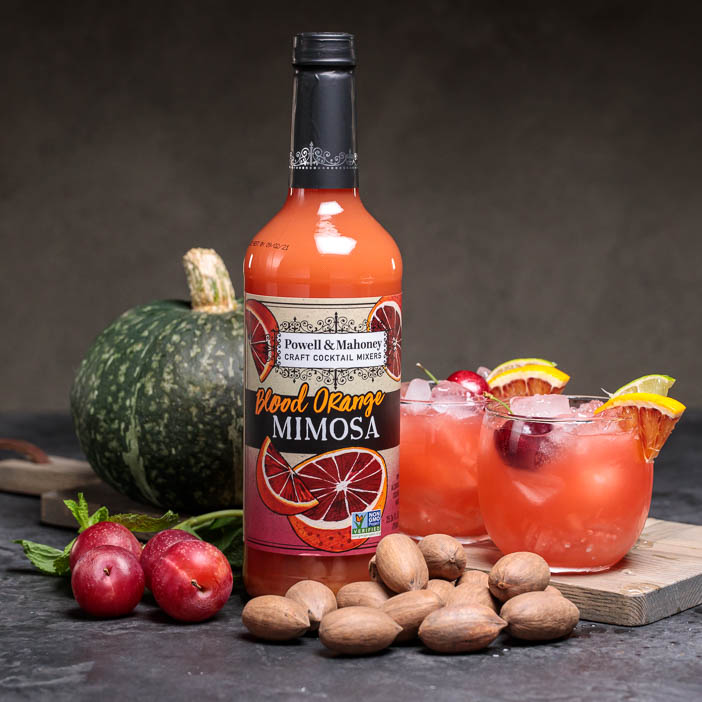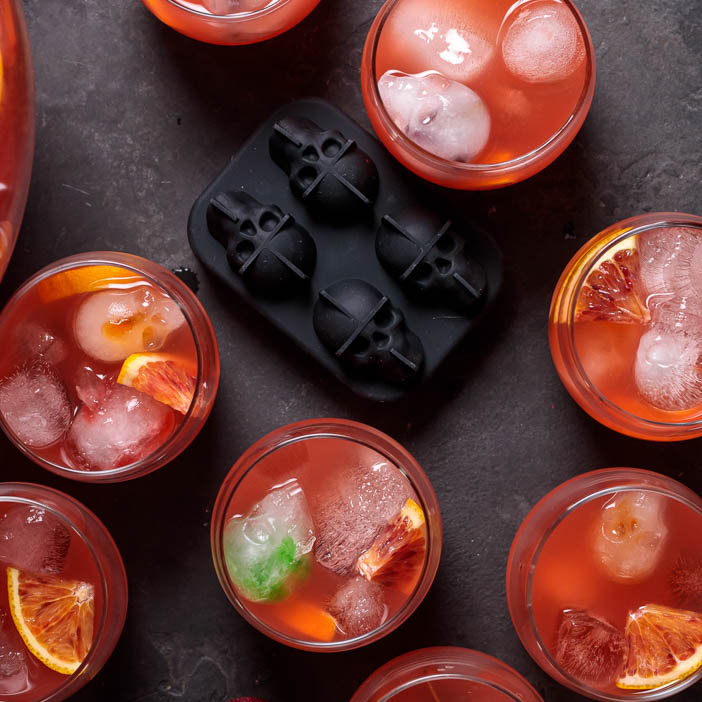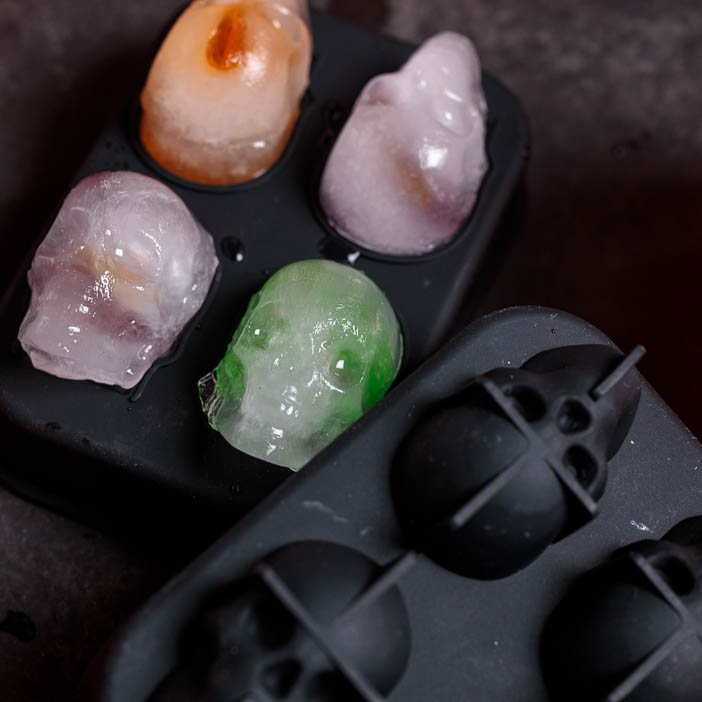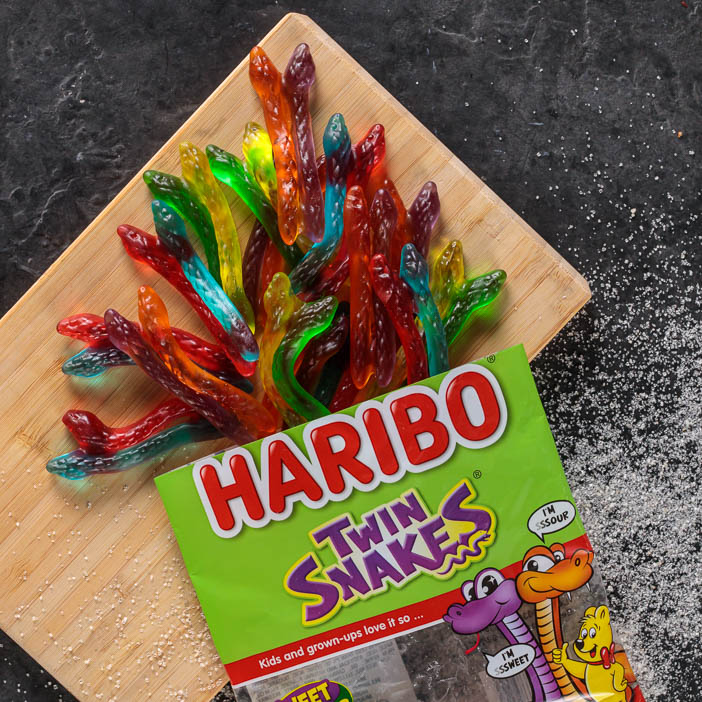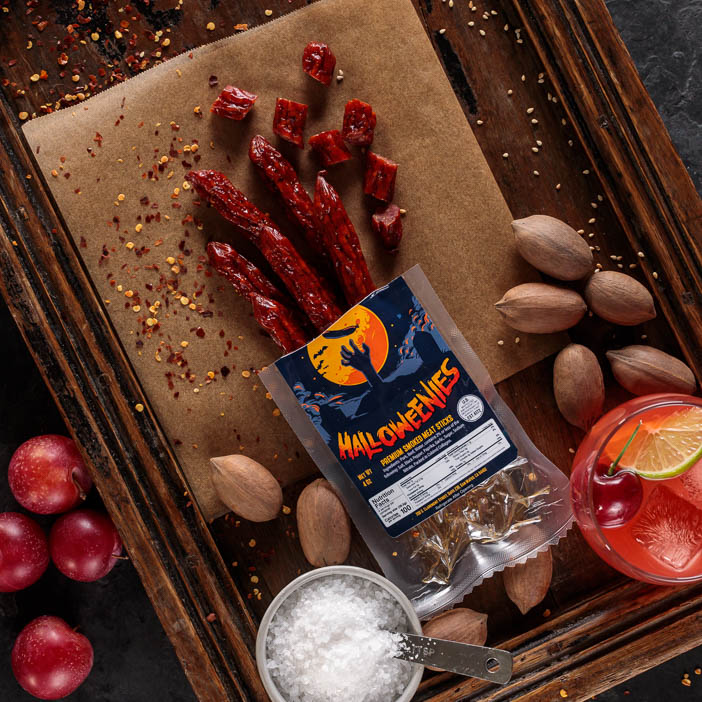 Halloween Punch Party Kit
In The Box
Selene Punch Bowl 10-Piece Set

(1) Glass Punch Bowl, 12" h x 9.5" dia
(8) Punch Glasses, 11.7 oz
(1) Plastic Ladle, 11.7" l x 3.1" w

Powell and Mahoney Blood Orange, 24 oz
Skull Ice Mold by Foster & Rye
Haribo Twin Snake Gummy, 8 oz
Halloweenies Paprika Jerky Sticks, 4 oz
How It Ships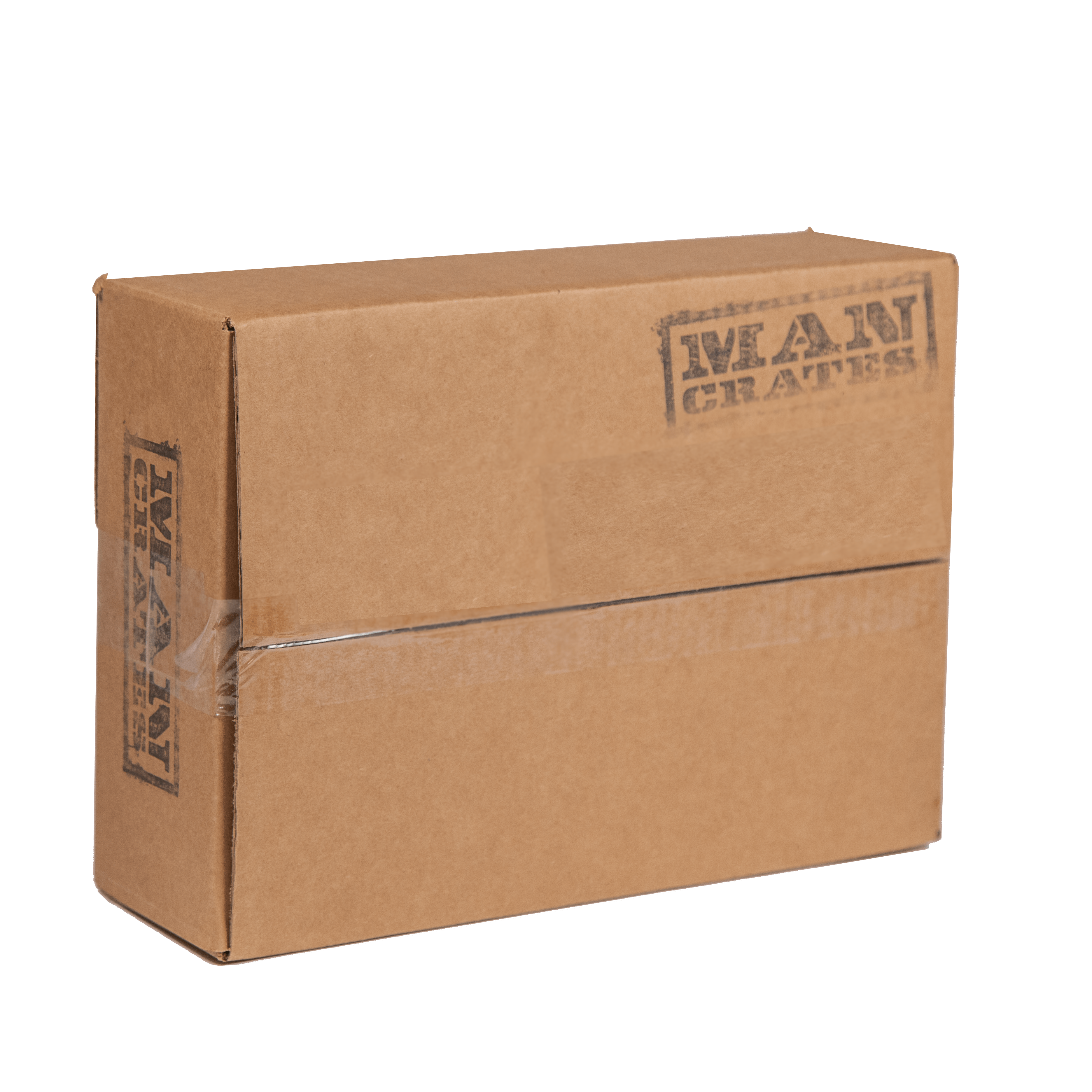 In an awesome cardboard box. Corrugated C Flute cardboard with regular slotted style... told you it was awesome!
---
Orders placed by noon PST will ship out same day

Choose your delivery date at checkout
Story
No Tricks, All Treat
Even for party monsters, planning a spooky Halloween bash can stir up quite a fright. It takes maniacal music, diabolical decor and most of all, a healthy helping of frightfully-fruity punch…spiked with boos!
This creepy collection entombs all the supplies and ahh!-ccessories he'll need to whip up a cauldron full of spine-tinglingly tasty, blood orange punch. Skull-shaped ice cubes, and a dose of ghostly gummy worms promise to make his potion as delicious as it is devilish.
Transform his monster mash into a full-on monster bash with the Halloween Party Punch Kit.
Dastardly Details:
In addition to the scarily spacious punch bowl, we've included 8 petrifying punch glasses, and a ladle that will cause quite the stir!
Showcasing a bold citrus flavor, this Blood Orange Cocktail Mixer pairs perfectly with rum, gin, or tequila for a tasty Halloween punch that's to die for.
Skull shaped ice cubes are perfect for making his terrifyingly tasty cocktails even more chilling!
Customer Reviews
It doesn't come in a crate :(

I was SO excited to get this for my boyfriend for Halloween because he loved the man crate that he got for Christmas. But it just comes in a cardboard box. No crate to open? Why even make it a part of your inventory if it doesn't even align with the whole idea behind the website? I'm obviously excited to use the products, but I am BEYOND disappointed that it didn't come in a crate. It's the whole reason I buy stuff from this website!!

Man Crates Response: Hi there Jamie,
I am so sorry to hear you are disappointed that your order did not come in a crate. We do have a few items that we sell which do not come in crates. The crates are our the base of our brand and excellent gifts. However, we choose not to limit such glorious gift-giving to just wooden boxes. We offer other legendary gifts such as our: fresh-from-the-front-lines Ammo Cans, or our insanely-delicious JerkyGrams, and most recently our line of (If-You Want-Something-Done-Right-You-Have-To-) DIY project kits.

We do try our best to make it clear that certain items do not come in crates. Repeatedly on the site we make mention of this, specifically under the "add to cart" button we have written "This product ships in a box (NOT A CRATE) " as well as including a picture of how the item ships. In the product description we also have listed "Delivered: In an awesome cardboard box (NOT A CRATE)" shown on the page. On the cart page before you process your order we have also included this message and another picture of how the items ships as well. Sorry if you missed any or all of these signals, we've done our best to try and give you a heads up!


I'm sorry for any confusion resulting from the purchase that was thought to be coming in a crate. As always, we have a very generous return policy and if you wish you can return the item for a complete refund for any reason.

The bottom line is, we're not happy until you're happy, please let me know if there's anything I can do to turn this around! Also, please let me know if you would like to start up a return or if there is anything else I can help with. Feel free to give us a call at 866-902-7260 or drop us a line at guys@mancrates.com. Have a good one!

-Team Man Crates