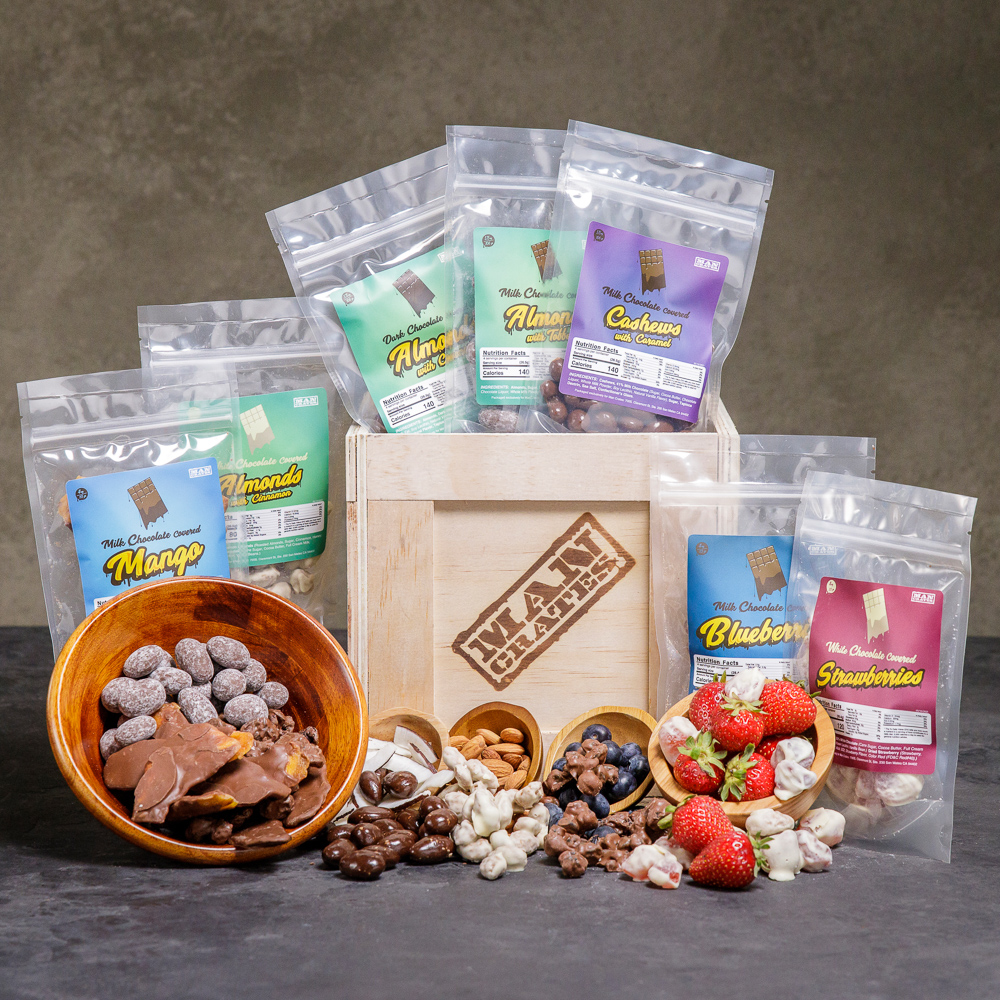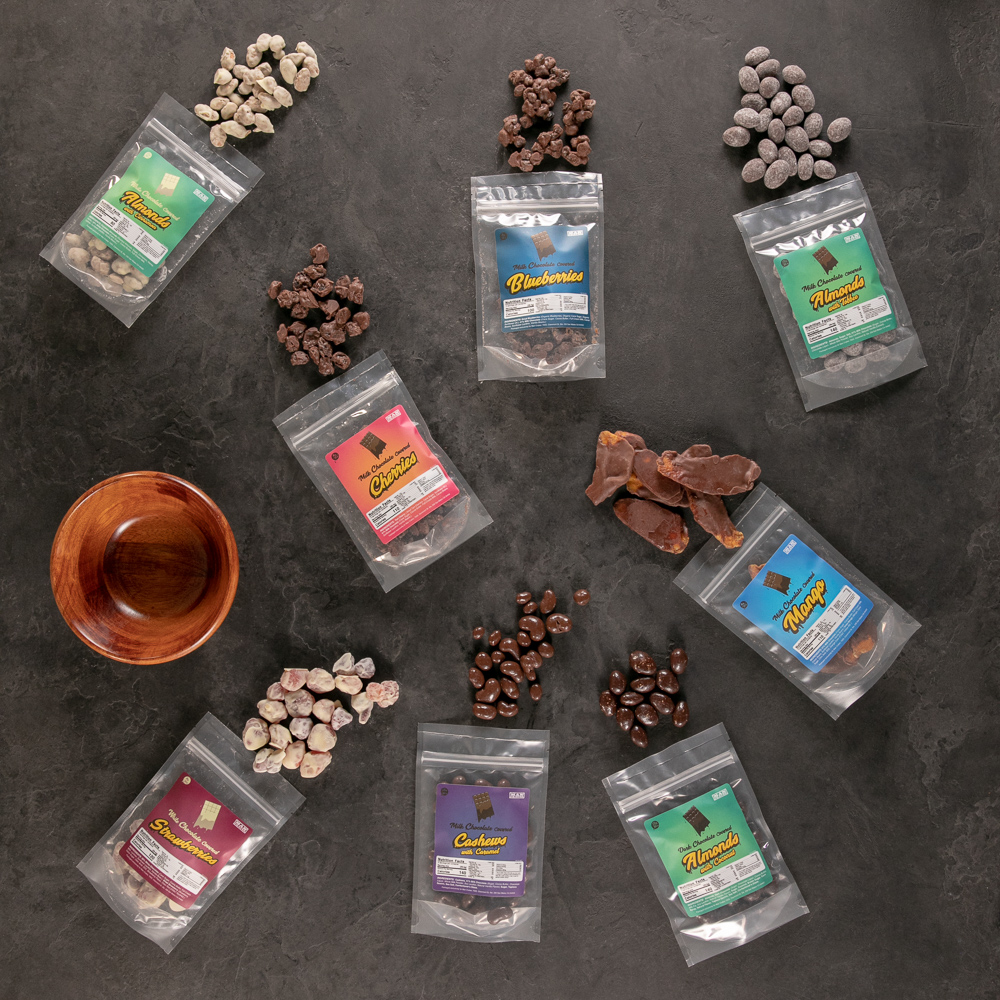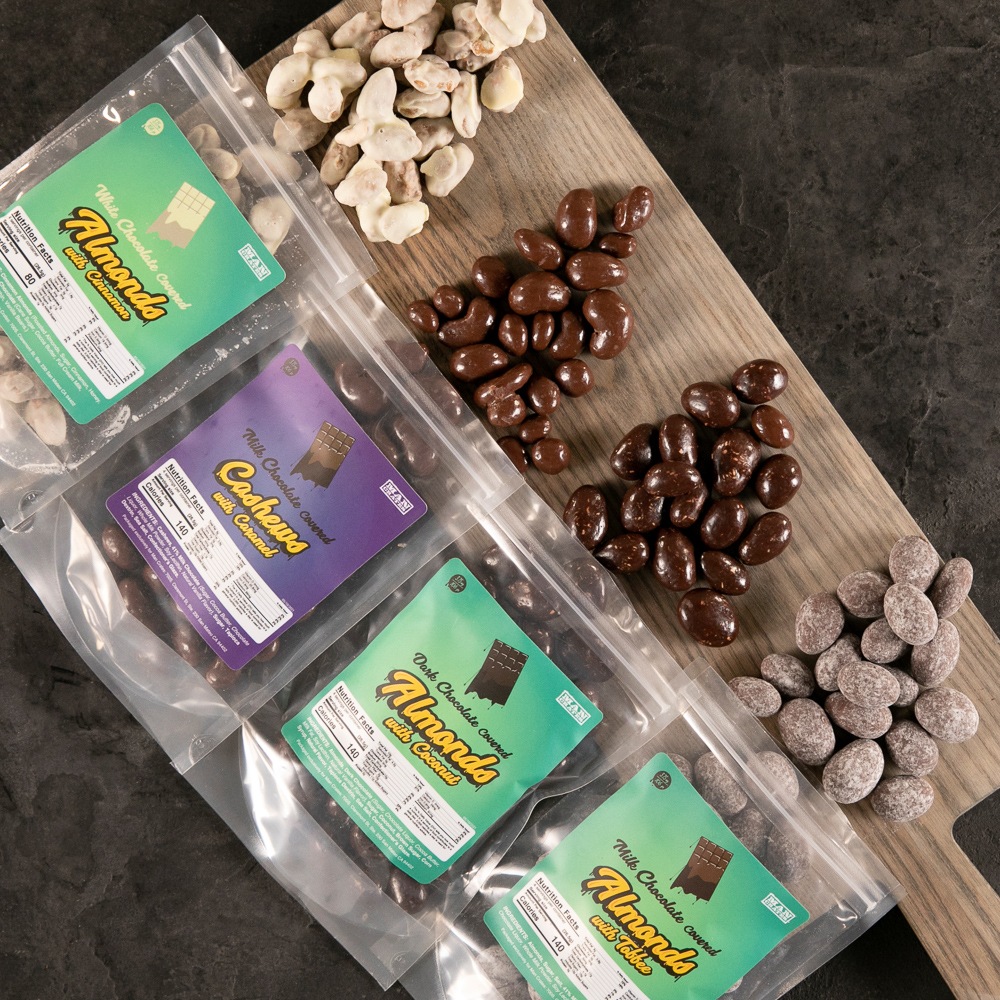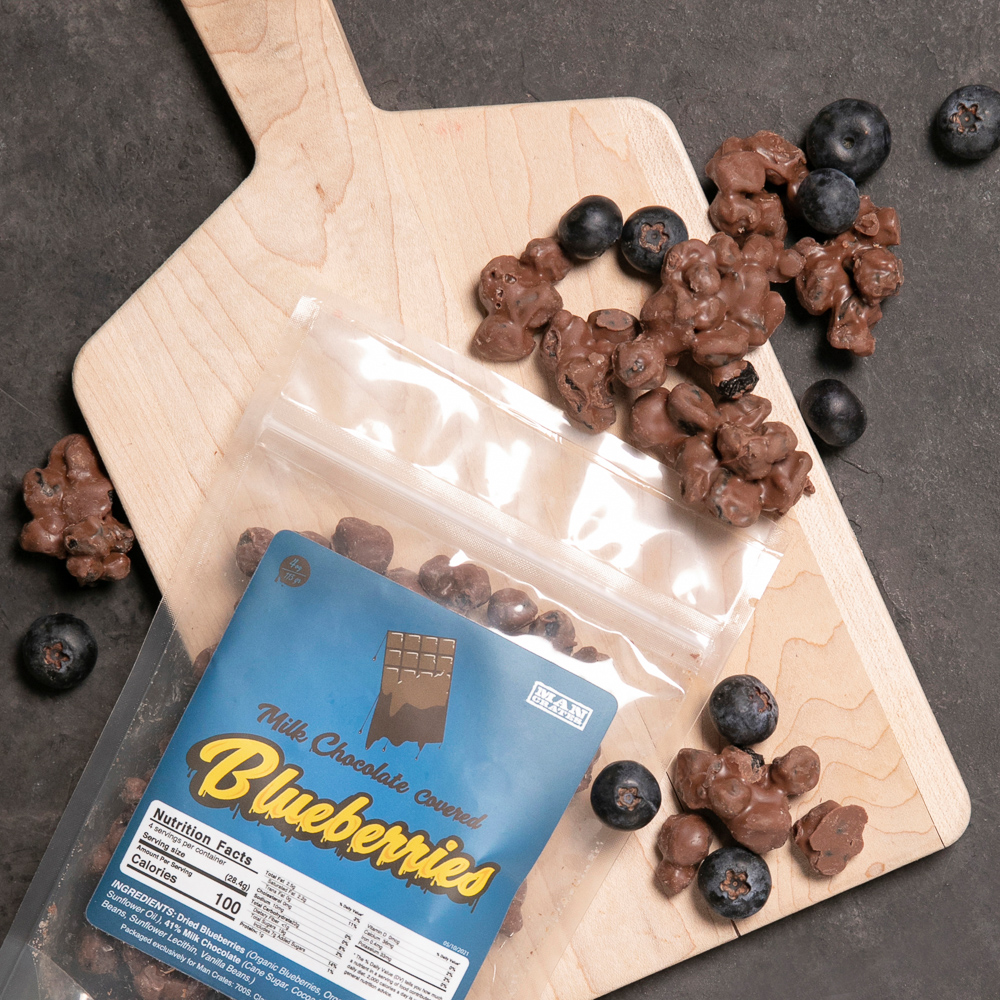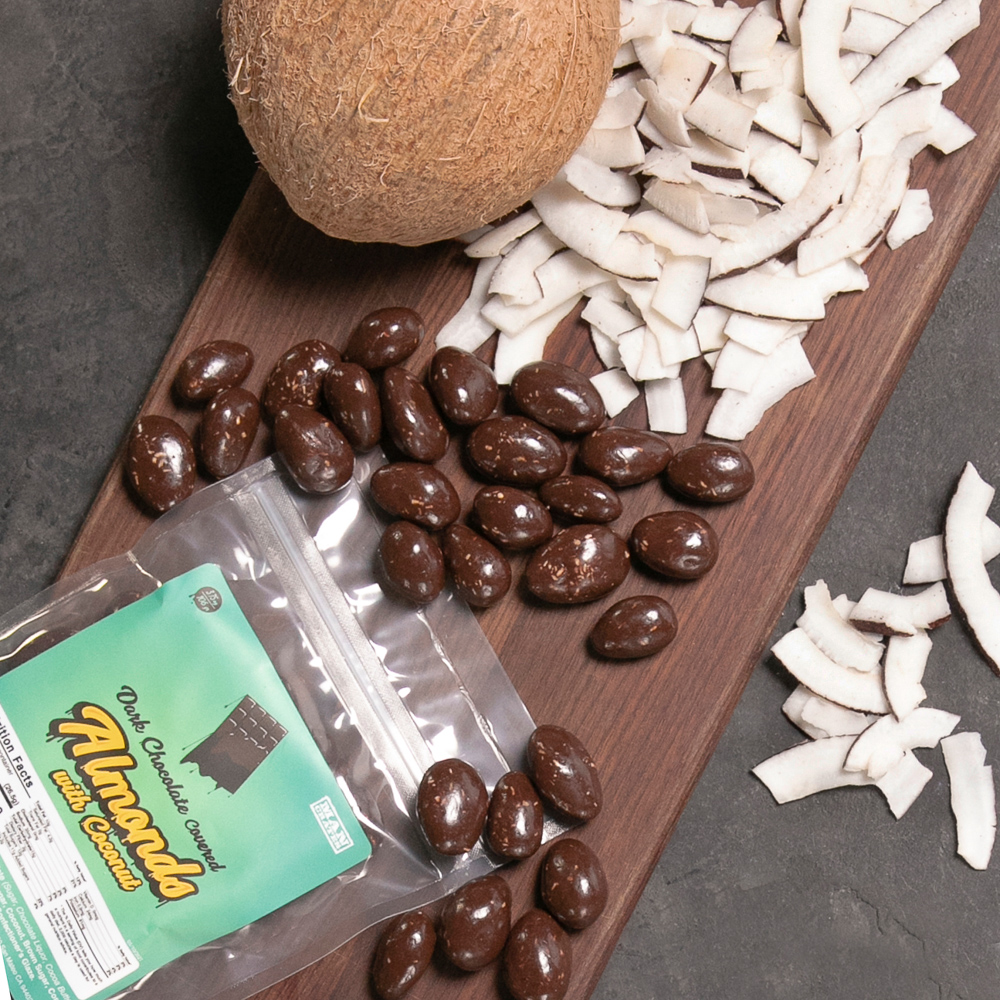 Chocolate Fruits and Nuts Crate
In The Box
Chocolate-Covered Dried Fruit

Milk Mango, 4 oz
White Strawberries, 4 oz
Milk Cherries, 4 oz
Milk Blueberries, 4 oz

Chocolate-Covered Nuts

Dark Chocolate Macaroon Coconut Almonds, 3.75 oz
Chocolate Toffee Almonds Dusted 3.75 oz
Milk Chocolate Sea Salt Caramel Cashews, 3.75 oz
White Chocolate Cinnamon Almonds, 3.75 oz

Cherry Beechwood Snack Bowl, 7" diameter
How It Ships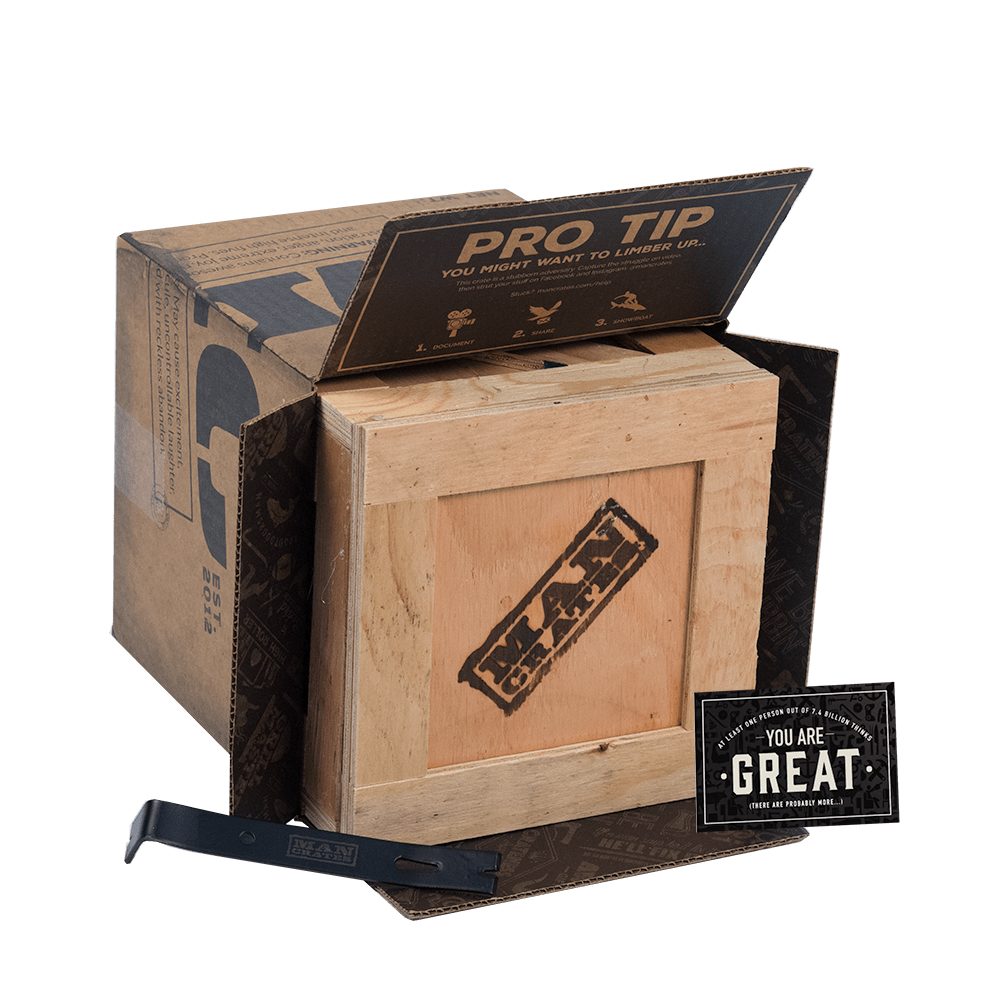 In a sealed wooden crate with a laser-etched crowbar.
---
Orders placed by noon PST will ship out same day

Choose your delivery date at checkout
Story
Choc It Up to Great Taste
Ok, maybe not EVERYTHING should be dipped in chocolate, like, say, the smartphone whose warranty we just voided. But if we're talking delicious snacks like fruits and nuts, a decadent chocolate coating takes flavor to the next level.
The Chocolate Fruit and Nuts Crate boasts a handsome, cherry and beechwood snack bowl and a stunning array of delectable chocolate-dipped fruits and nuts. It's a scrumptious snack explosion brimming with surprisingly delightful flavor pairings.
Sweeten up his fruit snacks and chocolatize his taste buds with the Chocolate Fruits and Nuts Crate.
Customer Reviews
No reviews yet. Be the first!