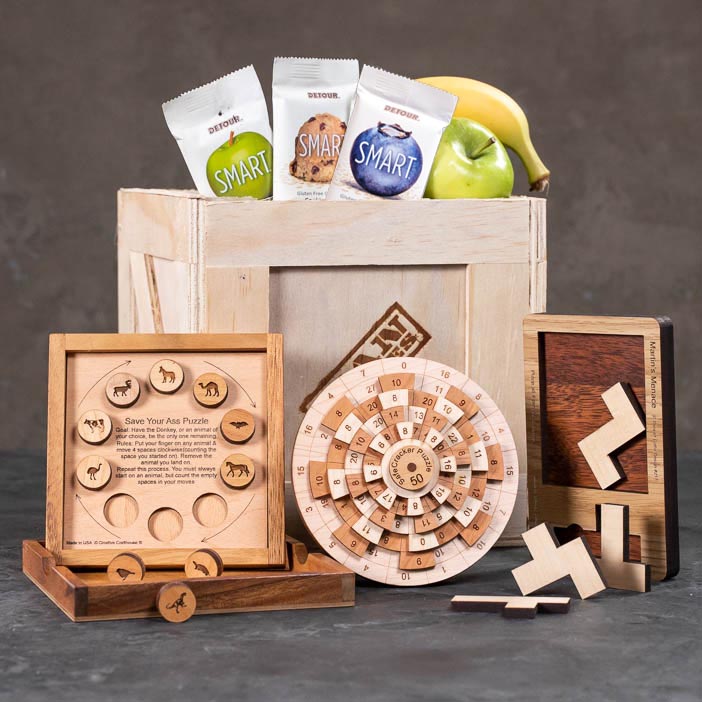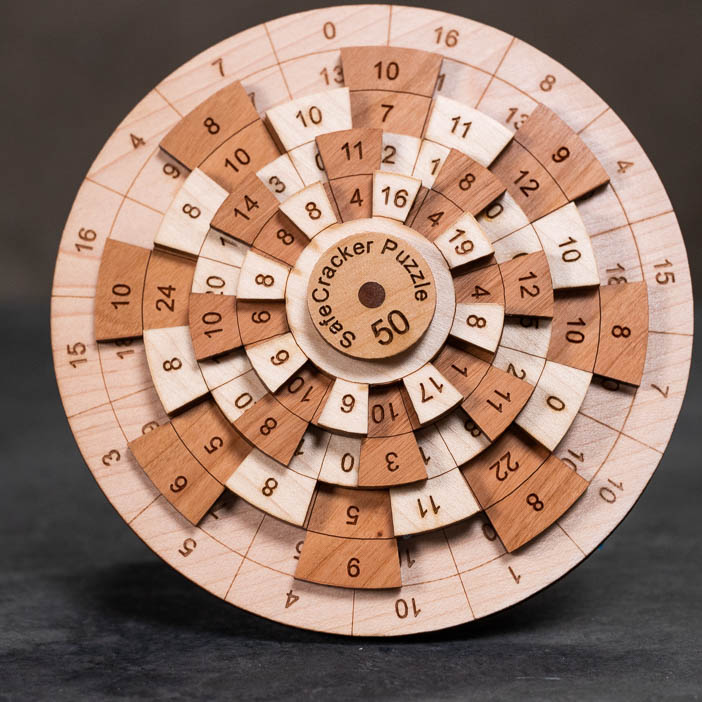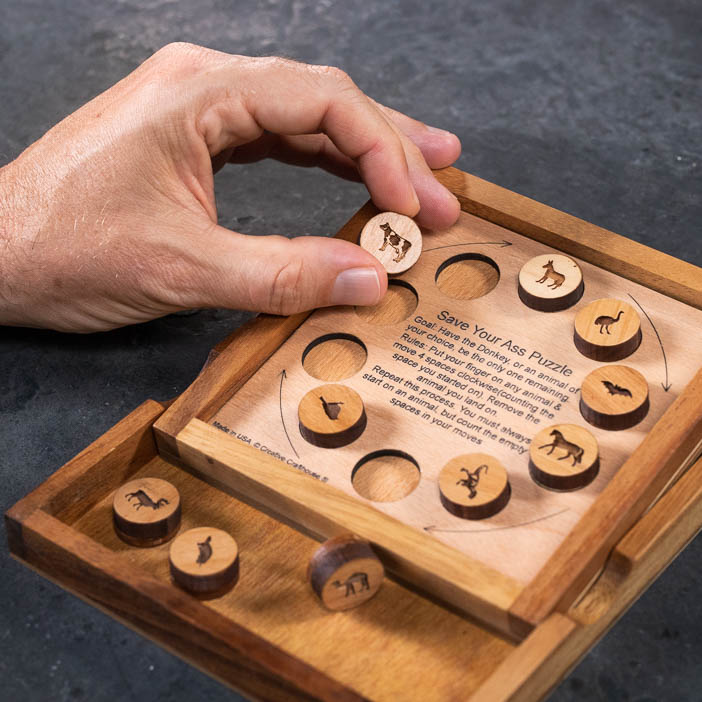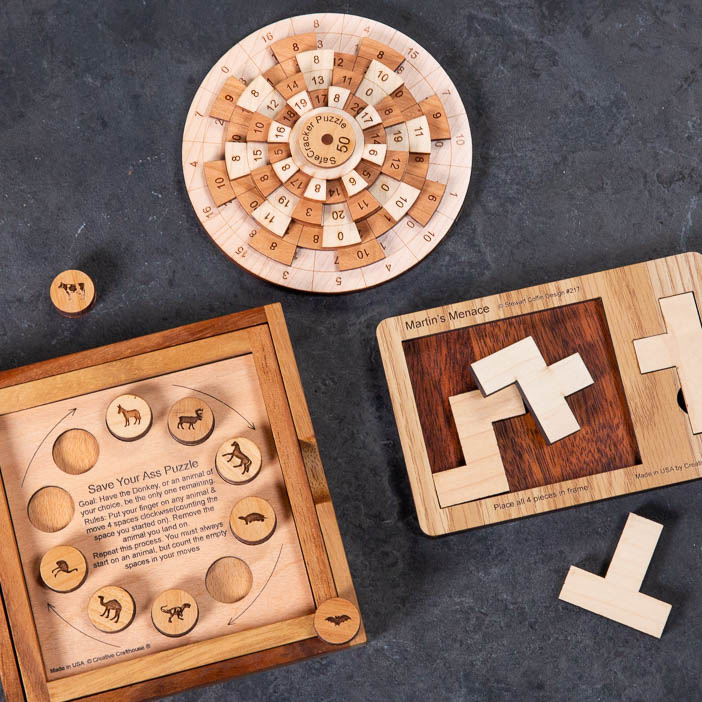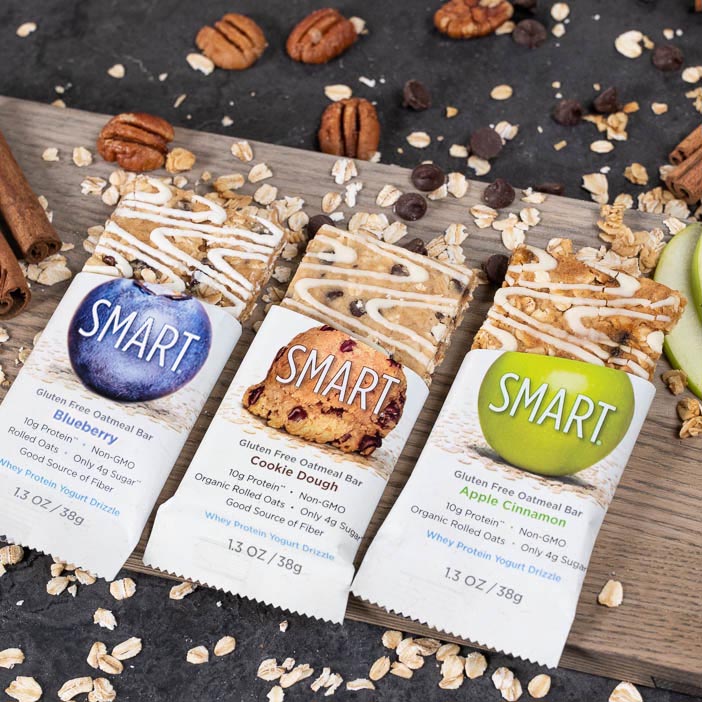 Oh no! Looks like Brain Buster Crate is out of stock
Click below to get notified when it's back in stock
Notify Me
In The Box
Safe Cracker 50 Puzzle, Maple and Cherry
Small Martin's Menace Puzzle
Save Your Ass Puzzle
SMART Cookie Dough Bar (1.3 oz)
SMART Blueberry Bar (1.3 oz)
SMART Apple Cinnamon Bar (1.3 oz)
How It Ships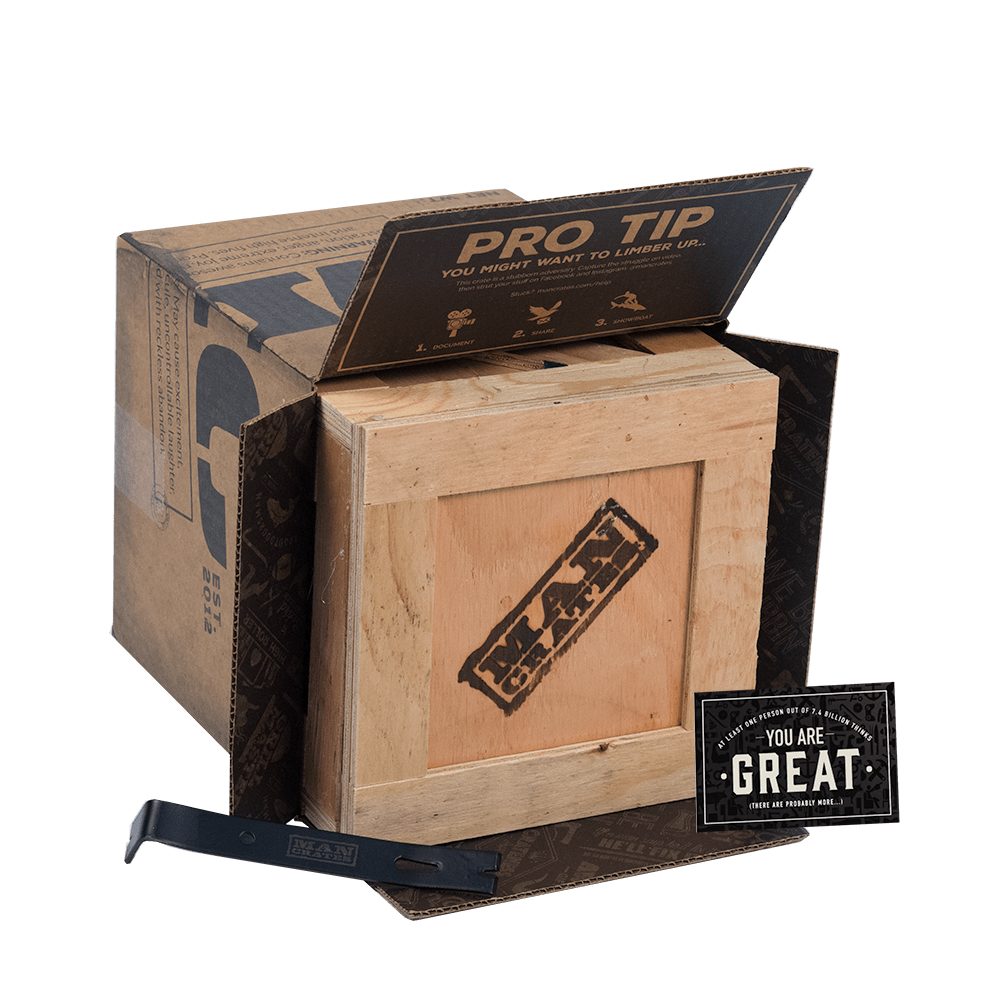 In a sealed wooden crate with a laser-etched crowbar.
---
Orders placed by noon PST will ship out same day

Choose your delivery date at checkout
Story
TRAIN HIS BRAIN
Most trainers can pump up a bicep, and all of them can call you out for skipping leg day. But is it really a "full body" workout if you're not getting gains on the most important muscle of all, the human brain?
Luckily, we've developed a way to fill this egregious gap in the mainstream fitness market. And now, for the first time ever, any man can unlock the hidden secrets to beefing up his brain.
The Brain Buster Crate has all the equipment and nutrition he'll need to start making some serious gains in his cranius maximus.
BRAIN POWER POINTS
Made of authentic maple and cherry woods, the two-tone design of the Safecracker 50 puzzle will look fantastic on his desk long after the puzzle's been solved. And for all the hours until then.
Created by Martin Gardner, perhaps the greatest puzzle mind of the 20th century, the Martin's Menace puzzle has a simple premise: just fit the four pieces into the wooden base. How difficult can it be? We'll let you know if we ever figure it out.
The final puzzle consists of 10 wooden animal tiles. The goal is to simply remove every animal from the board, while making sure the donkey gets removed last. Saving his ass has never been more difficult.
To limit hangry levels, or simple mental fatigue, we've included three flavors of Detour Smart Bars to deliciously replenish his body and his brain.
Customer Reviews
Puzzling

A great Christmas gift. Crate was difficult to open as it should be. The safecracker puzzle is diabolical and will take me some time.

Gift giving experience was awesome again!

However I thought it would be a little more enjoyable to watch him open the crate only to watch him open it like a box. The wooden items were crafted very well, he mentioned he didnt like the bars. I guess your paying for the uniqueness of the gift

Just Okay

I got this as a birthday gift. The crate is a fun idea and it took a little bit of effort to open it, but that's where the novelty wore off. The crate is quite large for what's included, 3 puzzles and 3 snack bars. Half the crate is filled with packing paper. The puzzles are okay quality and I enjoyed Martin's Menace but the other two weren't much fun. The snack bays had a funny after taste.

Unique but just ok

My husband enjoyed the puzzles and thought it was pretty unique. He said the bars tasted like soap. Was disappointed in the opening of the crate have ordered previously and it took him quite a little effort to get it open, this time around the corner of the crate was already started and he peeled it right off was disappointing.

brainbuster

I ordered the brain buster crate- the description says it should take 10-15 minutes- my husband got it open in less than a minute. The box looked empty- should have had more filling in it. The products seemed very cheap- definitely not worth $100!! The bars were disgusting!! Very disappointed!!

Man Crates Response: Hey there Sheri,

We're so sorry to hear you were dissapointed in your order. Sounds like your husband has some superb crate opening skills, it takes a varying amount of skill and strength to open our crates, and much like pickle jars, no two are sealed quite the same. We're also bummed to hear the gift didn't quite hit the mark. Give us a call at 866-902-7260 and we'll do our best to make things right, even if that means setting up a cost free return pickup for you.

-Team Man Crates