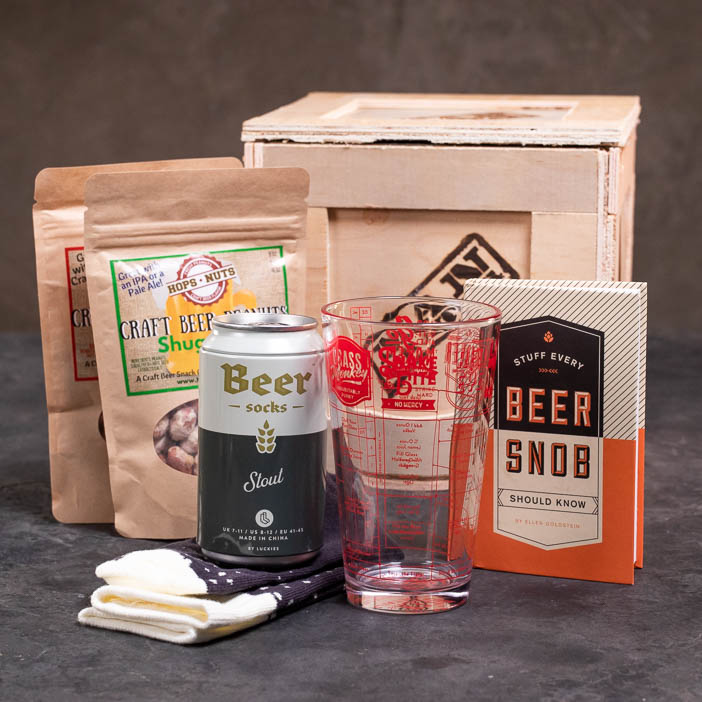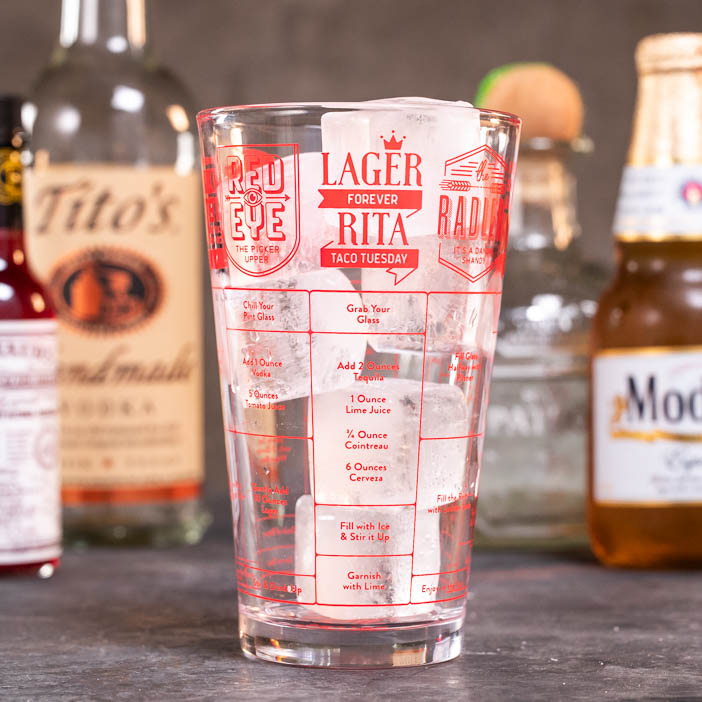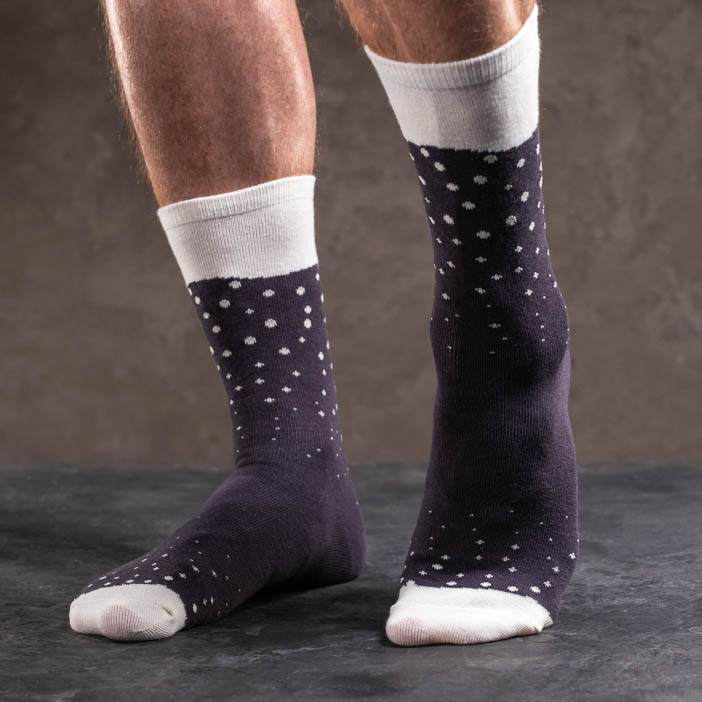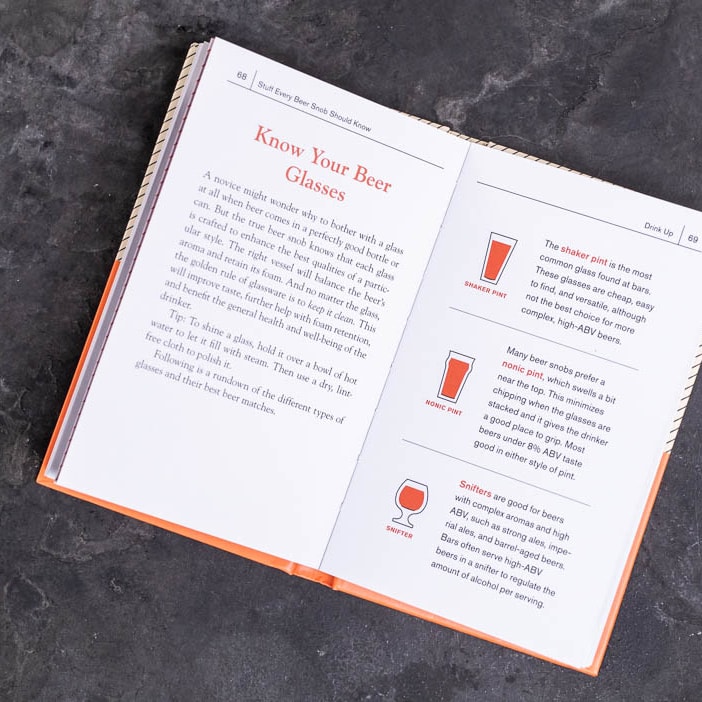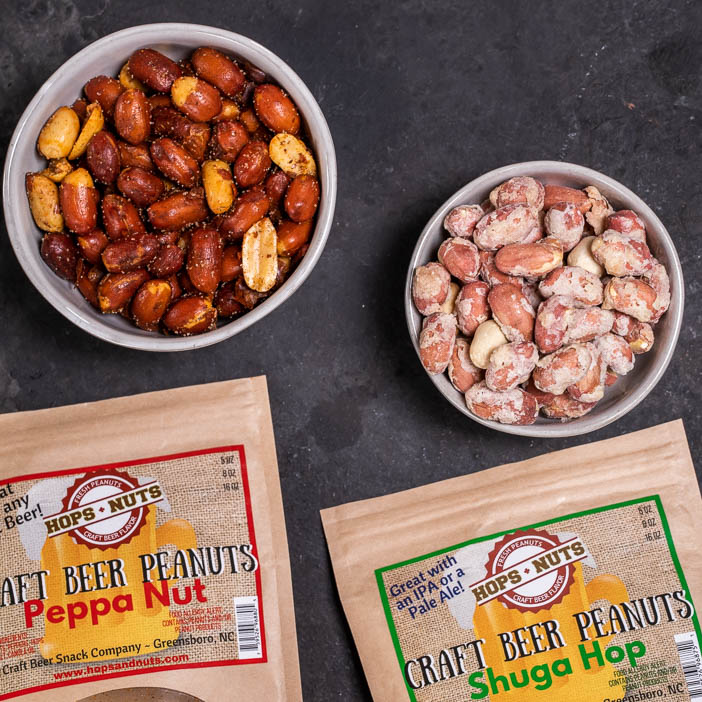 Oh no! Looks like Beer Enthusiast Crate is out of stock
Click below to get notified when it's back in stock
Notify Me
In The Box
Good Measure Beer Cocktail Glass
Socks in Beer Can-Stout (Size US 8-12)
Stuff Every Beer Snob Should Know Book (Hardback)
Hops & Nuts Peppa Nuts (5 oz)
Hops & Nuts Shuga Hops (5 oz)
How It Ships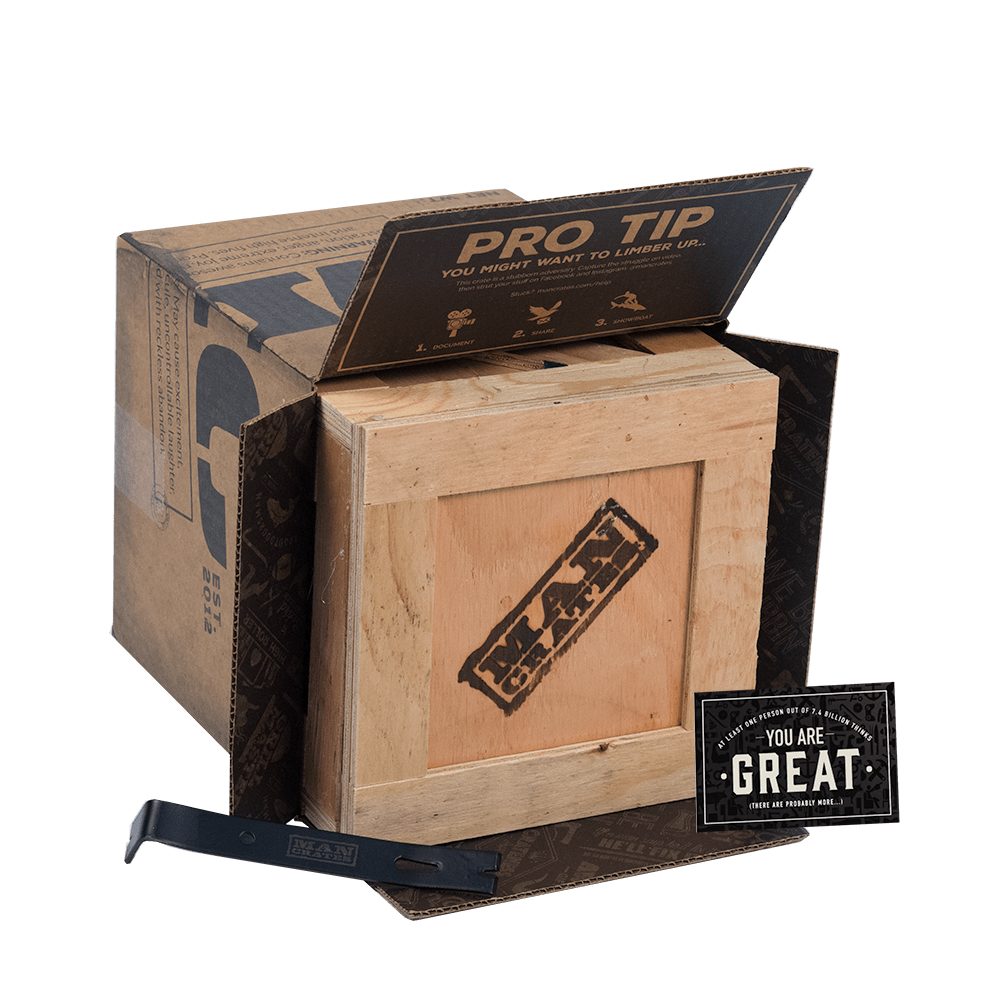 In a sealed wooden crate with a laser-etched crowbar.
---
Orders placed by noon PST will ship out same day

Choose your delivery date at checkout
Story
Cheers to Beers
Beer drinkers enjoy a good pint now and again. They appreciate quality, but are not overly discriminating. If it's on tap, it'll do. Beer lovers, on the other hand, are a different breed. Tasting a beer is an intricate process involving many cherished steps. The pour, the aroma, the sip, the swallow. None of which are above scrutiny.
The Beer Enthusiast Crate, as you've probably guessed, is for the latter of the two. The contents are not about beer as a beverage. They are about beer as a lifestyle. From the book of beer facts to the pair of stout beer socks, this crate helps him celebrate his love of brews from head to all 10 toes. There are even craft beer snacks and a pint glass adorned with beer recipes. Let the love fest begin.
Whether he brews his own lager at home or frequents the trendiest brewpubs in town, the Beer Enthusiast Crate will have him pouring on his passion for finely crafted beer.
Ale About the Beer
He'll crack open a can of...socks?! Beer Socks by Luckies of London pack a pair of stout-colored socks in a reusable can of beer. Because his feet love beer too.
He'll fill up on facts about his favorite frothy beverage with Stuff Every Beer Snob Should Know by Ellen Goldstein. Beer trivia night, anyone?
And literally for good measure, this crate comes with a 16-ounce Good Measure Beer Cocktail Glass. With seven beer recipes and measurements printed on the glass, he'll be able to add "beertender" to his resume.
You know what goes great with craft beer? Craft beer snacks. That's why we threw in two bags of Hops and Nuts Craft Beer Snacks—Peppa Nut to spice things up and Shuga Hops to pair perfectly with that IPA.
Customer Reviews
No reviews yet. Be the first!