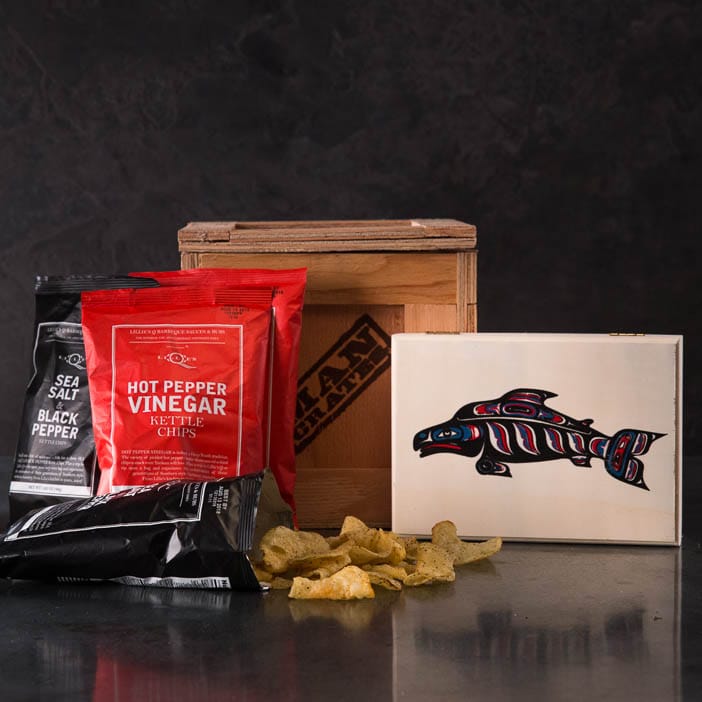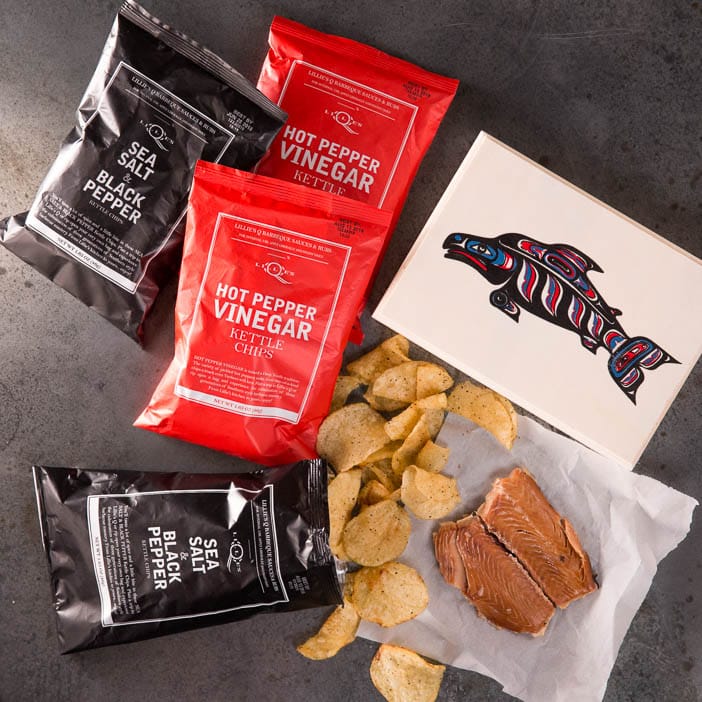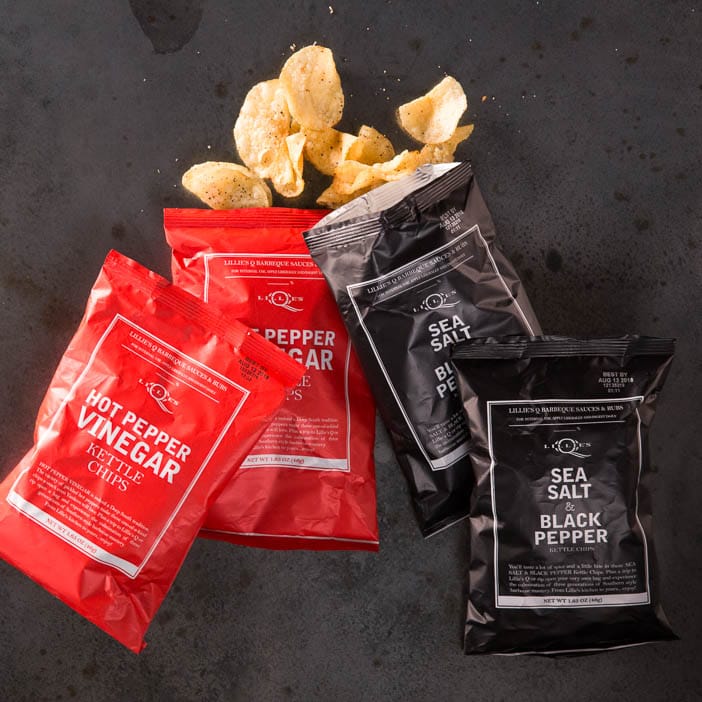 Alaskan Fish & Chips Crate
Oh no! Looks like Alaskan Fish & Chips is out of stock
Click below to get notified when it's back in stock
Notify Me
In The Box
Naturally Smoked Wild Salmon, 8 oz
2 Lillie's Hot Pepper Vinegar Kettle Chips, 1.375 oz
2 Lillie's Sea Salt and Black Pepper Kettle Chips, 1.375 oz
Crowbar
Crate
How It Ships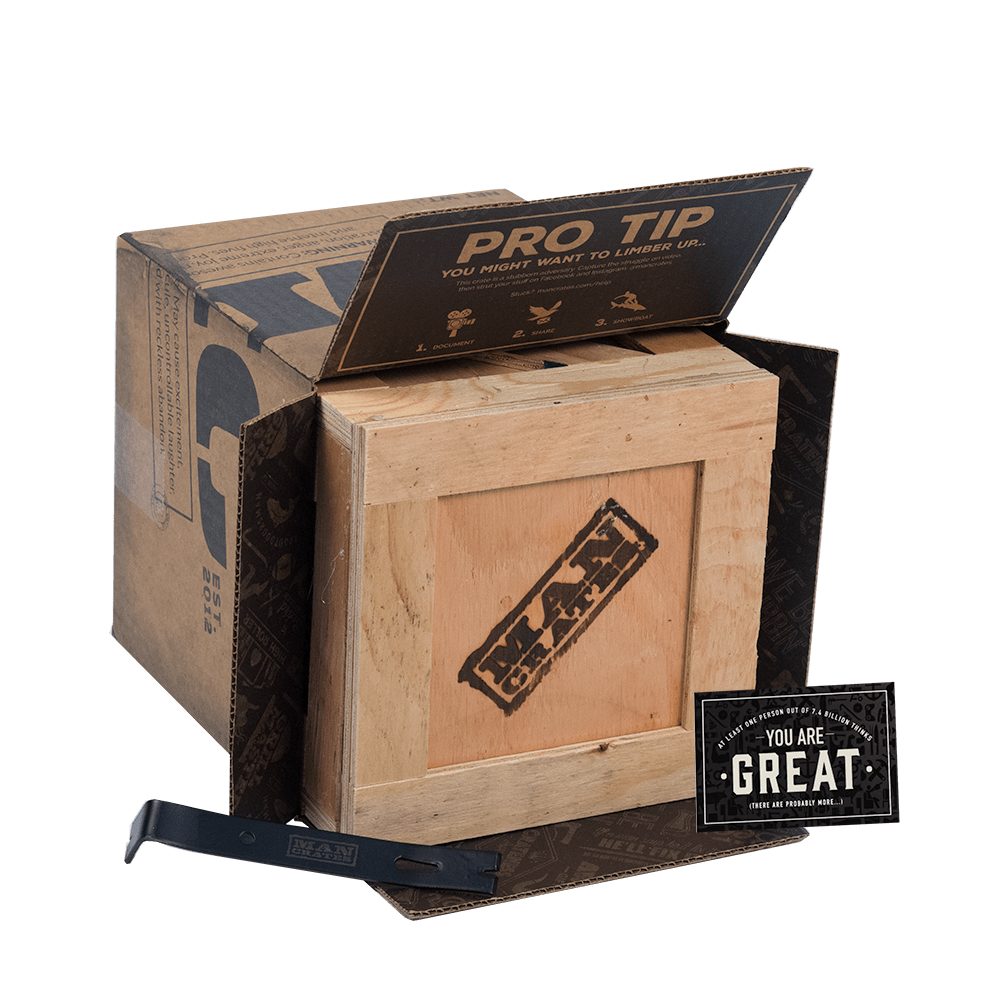 In a sealed wooden crate with a laser-etched crowbar.
---
Orders placed by noon PST will ship out same day

Choose your delivery date at checkout
Story
Something's Fishy
The Americans and the British have enjoyed a friendly rivalry ever since we threw a ship's worth of their fancy tea into the Boston Harbor. Honestly, we think it's time they let that one go. At this point, it's just water under the bridge.
In our latest triumph over pinky raising, we've one-upped fish and chips. Instead of fluffily breaded fish fillets, we went with protein-packed, Alaskan wild salmon. Plus, we added actual chips. Because in this country, words still mean something.
The Alaskan Fish & Chips Crate takes snack time to the next level of freedom and flavor. Wait, they spell it flavour? Seriously?
Meal Mentions:
These salmon were caught in the Alaskan wild, using a secret technique the fisherman learned from actual bald eagles.
Then they were filleted by hand, and marinated in a special brine before being slowly smoked over alderwood for up to 18 hours. That's as long as we could wait before our tummies got rumbly.
Customer Reviews
Meh.

Cute concept that falls flat when the big reveal is over. The work of opening the glued box is seemingly the highlight of these gifts as the contents were underwhelming. 4 bags of salty potato chips and 1 piece of foil-wrapped smoked salmon with a lot of packing paper. You could recreate this at home with Lay's and Chicken of the Sea and duct-tape it into a tackle box for a lot less cost and similar humor value. Oh well. It's the thought that counts, right?